San Antonio Spurs: Will They Stay in the Playoff Hunt Without Manu Ginobili?
January 20, 2012

The San Antonio Spurs entered training camp this season with heavy hearts and overcome with regret. Following a dominant 2010/2011 regular season that claimed the top spot in the West—and nearly the league—anything less than a finals appearance was to be considered a failure. So when the top-seeded Spurs were ousted by the bottom-seeded Memphis Grizzlies, their season, suffice it to say, was a failure of epic proportions.
The Spurs have long been the model of basketball efficiency, regiment and preparation. Much of their success can be attributed to the culture and attitude that was painstakingly cultivated by the man at the helm, Coach Pop. Gregg Popovich, a surly military man and disciple of Larry Brown, has long held the reputation of being, well, an asshole—but in the most lovable and endearing way possible, of course.
Popovich's sharp, 'don't waste my time' attitude is reflected not only in his interactions with people, but ultimately in his attitude towards the game of basketball. He is the quintessential 'cut the fat' kind of coach; all business, all the time—the Bill Belichick of basketball, you might say. If you are a member of the media, get to the point and ask a direct question. If you are a player, run his offense and make the intelligent play. No dribbling without purpose. High percentage shots. Ball rotation. Fundamentals. He has neither the time nor the patience for anything else. It is important to remember the type of coach Gregg Popovich is when considering the success of the San Antonio Spurs.
Also important to remember when considering the success of the Spurs is the historical dominance of some of its players. Having one of the 50 greatest to ever play the game in David Robinson is certainly helpful. But to follow that with another in Tim Duncan is simply unfair. Beyond the top picks, San Antonio has developed a reputation over the years for their savvy drafting and ability to assess players. Late-draft gems include players such as Tony Parker, Manu Ginobili, George Hill, Louis Scola, and DeJuan Blair. The list of draft sleepers is lengthy and impressive.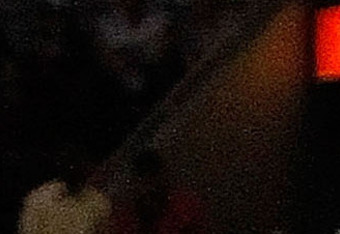 Mike Ehrmann/Getty Images
The current incarnation of the Spurs consists of a group of seasoned veterans peppered with a couple of high potential rookies. Popovichs' system is renowned for a steep learning curve, and he for his demands of perfection—that is to say, it's not for everyone. The championship core of Tony Parker, Manu Ginobili and Tim Duncan have been a staple of this system for over a decade now. It's no secret that they are also the key to the success of this system.
So a few weeks ago when Manu Ginobili went down and broke a bone in his hand, Popovich and the Spurs had legitimate cause for concern. Over the years, Ginobili has proven to be an invaluable contributor to the Spurs on both ends of the court. From his late game heroics to his unorthodox style of play and just overall offensive prowess, losing Ginobili is a big blow to the team. Not only do they lose a statistical contributor, but also a player with whom they could rally around in times of adversity.
To most teams this would be a crippling blow and would undoubtedly result in a trip to the lottery. That is, most teams. The San Antonio Spurs, however, are a team with a system set in stone. A system with championship pedigree. A system that has been ingrained into its players over the past decade. In Ginobili's absence, the Spurs are going to rely on the contributions of multiple players to perhaps duplicate the statistical contributions that Manu brings to the table.
Gary Neal is a player that has faced great adversity in his young career, and as a result has provided him with a thick skin, along with a penchant to perform in high pressure situations. Popovich took a risk on Neal last year, and it paid off. He is a good shooting threat, and a smart basketball player. Neal was one of the players that caused the Spurs to be at peace with parting ways with stand out guard George Hill.
Also coming from the deal for Hill was rookie Kawahi Leonard, who is by all accounts a work in progress. But the upside to Leonard is undeniable, and as the season progresses, so too will his confidence in the Spurs' system. The potential of Kawahi rests in is his versatile skill set, being a guard/forward split. His athleticism and natural inclinations on the court are a thing of beauty. Only good can come from spending a little bit of time under the strict Gregg Popovich and in the company of players like Tim Duncan and Tony Parker. Also important in the absence of Manu will be efficient contributions from veterans Richard Jefferson and Matt Bonner.
Then there is the issue of Tony Parker and Tim Duncan. Both players are slowly facing their own mortality on the basketball court. With Manu gone, both Duncan and Parker will be forced to play increased minutes in an already compressed season. The success of this team will largely depend on the ability of these two to remain healthy. The Spurs will need to run teams out of the gym early in order to sit their veterans in the fourth quarter. This may be a tall order for an aging Spurs team.
The fact remains that San Antonio has only one road win so far this season—an overtime nail-biter in Orlando. While this fact is a bleak reality, the Spurs have overcome injuries in the past and there is no reason to believe that they can't do it again. The system that Popovich has painstakingly instituted has not changed. When one piece goes down, others must step up and fill the void.
There have always been more exciting teams than the Spurs, there have always been more athletic teams than the Spurs, and quite honestly, there have always been more interesting teams than the Spurs. But the Spurs of San Antonio are who they are. They do not concern themselves with how they are perceived by the media or the public. In fact, they would prefer it if you ruled them out. Do not make the mistake of ruling them out so early. They will figure it out.
Tony Parker and his five o'clock shadow and Tim Duncan with his robotic efficiency can will this team into the playoffs. Come April, we will all be asking: How 'bout them Spurs?
Follow Aliyaho Pearce on Twitter