The Premier League's Worst Mascots Ever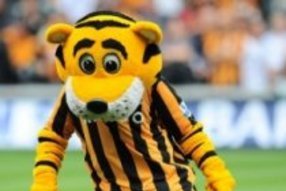 Roary the Tiger (the best mascot in the World)
Without a doubt the best ever football mascot in the English Premier League was Roary the Tiger.
He has the ball skills of Pele and the fire in his belly of a real tiger but the cute looks that kids of all ages love.
Unfortunately, not all clubs have such a great standard bearer as their mascot. Here are some of the worst mascots ever to grace the Premiership.
Do you agree with the choices? Or do you have a personal favourite that you think should get a special mention?
Let the Great Mascot debate begin.
Begin Slideshow

»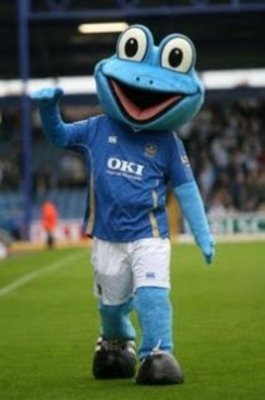 Pompey Frog
Bizarre in the extreme but there is a link to the club for this one that makes sense. Fratton Park, the home of Pompey, is off Frogmore Road.
A truly strange seven out of ten.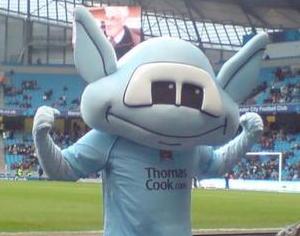 The Reverend Moonchester
I kind of like the name and I kind of like the bizarre style of Moonchester but just what the heck is it?
Is it the Moon?
Is it a bat?
Is it a space alien?
Is it their new multi-million pound signing?
Who knows?
Moonchester gets a six out of ten.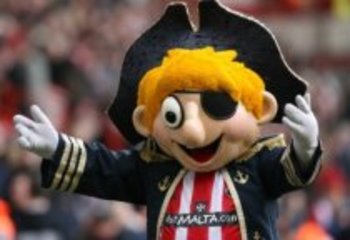 Okay, you are the Blades so you have to be something with a sword or a knife. But a pirate? And a ginger one at that? Sheffield is nowhere near the sea, is he the famous pirate of the river Sheaf?
Six out of ten.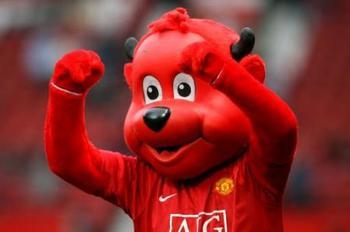 The Devilish Care Bears
Here come the feared Red Devils of Manchester United!
Just what has this fat red Care Bear got to do with the Red Devils? Okay, it's got some horns. That's about all it's got in common with a devil. Fred's got one thing going for him at least: He isn't as fat as Wayne Rooney.
Five out of ten.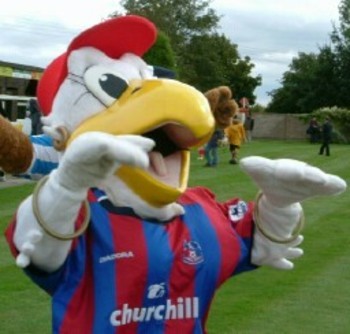 Poor Pete
Yeah, I know that Crystal Palace are the Eagles but why did they make their mascot look like a middle aged women?
Nice bra Pete.
Three out of ten.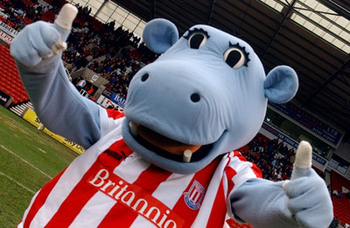 The Trent's finest
Possibly the most tenuous link between a club and their mascot. Someone really must have hit their head as a child to come up with this one.
A lowly three out of ten.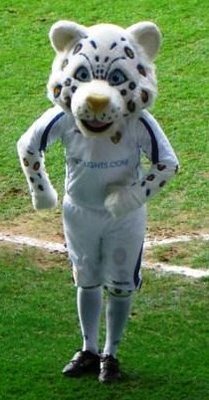 Lucas the Krap Kat
Okay Leeds, I know you need to be feared by someone since you have been languishing in the lower echelons of English football, but surely it hasn't come to this.
Lucas has to be one of the ugliest mascots ever and why aren't you a Peacock? Didn't your team used to be called the Peacocks because of the Peacock pub that Elland Road used to be named after?
Two out of ten. Yorkshire's worst mascot by far.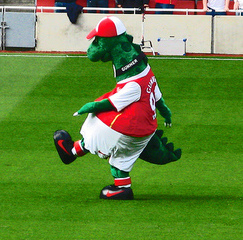 The Land that Time Forgot
What in the world is this?
It's a monstrosity of a thing. It has no link what-so-ever with the club. It's ungainly and would fall over it's own feet if it tried to take a shot on goal and don't get me started about it's defensive skills.
Quite frankly one of the worst mascots in the world.
One out of ten. Sorry Gunners, your mascot is letting you down. Maybe a French professor would be a better mascot?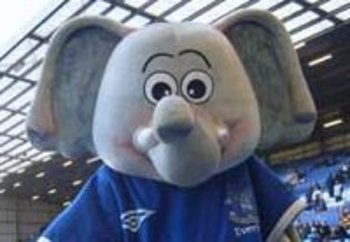 Dumbo the Beerphant
I'm sorry, but this one just gets less than zero marks out of ten, just because of the blatant corporate cash-in. What happened to poor old Mr. Toffee?
Minus five out of ten. Get a real mascot Toffees.