Colorado Avalanche: Grading the 2011 Free-Agent Signings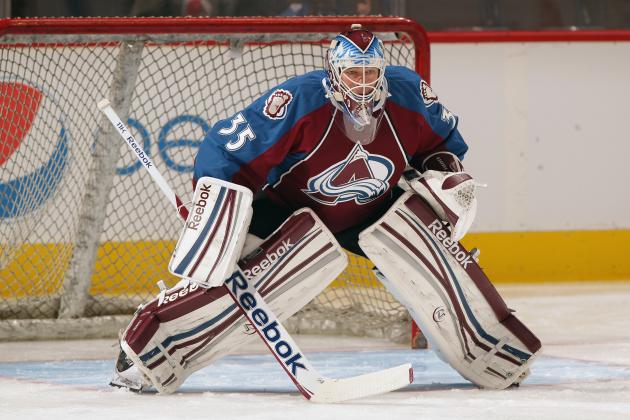 Doug Pensinger/Getty Images

Over the summer of 2011, the Colorado Avalanche made a handful of free-agent signings.
None of them were as high profile as coveted free-agent Brad Richards' signing with the New York Rangers or future Hall of Famer Jaromir Jagr returning to the NHL after a three-year stint in Russia to sign with the Philadelphia Flyers.
Nonetheless, the Avs' signings have certainly had a tremendous impact in shaping the roster of the 2011-2012 Colorado Avalanche, and many of these players will play significant roles for the Avs going forward as the team hopes to make a run into the Stanley Cup Playoffs.
Begin Slideshow

»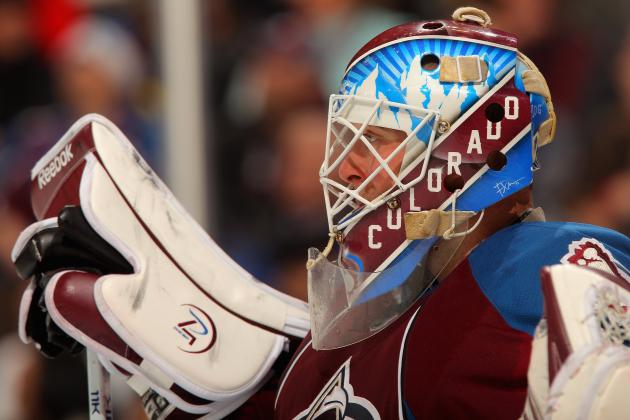 Doug Pensinger/Getty Images

After two injury-riddled seasons in Toronto, Giguere signed with the Avs to primarily be the backup goaltender and mentor to 23-year-old Semyon Varlamov, who the Avs acquired via trade with Washington.
Jiggy has been all the Avs could have hoped for and more. He has resurrected his career and is playing his best hockey since his days in Anaheim, where he won the Conn Smythe Trophy in 2003. Giguere was only the fifth player to ever win the Conn Smythe and lose the Stanley Cup and was the first player to do so since Ron Hextall in 1987. That postseason run by Giguere was one of the best by a goaltender in recent history. Giguere and the Ducks were rewarded with the Stanley Cup in 2007 and Jiggy is only the second current Avalanche player who has won a Cup. Captain Milan Hejduk is the other.
Giguere's play and numbers for the Avs this season speak for themselves, but he has also brought a veteran presence and invaluable leadership on and off the ice to a very young Avalanche squad.
Grade: A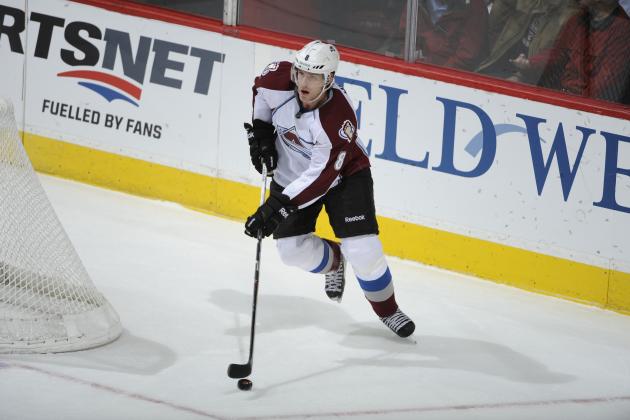 Dale MacMillan/Getty Images

With the retirement of former captain Adam Foote, the Avs sought a veteran presence on their blue line in the form of Jan Hejda. The former Columbus Blue Jacket signed a four-year deal with the Avs and immediately became the senior member of the Avs' defensive corps. Hejda is the only current Avalanche defenseman over the age of 30.
In 47 games played this season, Hejda is a minus-15, a very ugly number for a defenseman. At 6'4", 237 lbs, Hejda is a big defenseman, but he often doesn't use his size and strength enough to intimidate other teams' forwards. If Hejda started using his size and strength to protect the crease, he could be a very dependable D-man.
Grade: C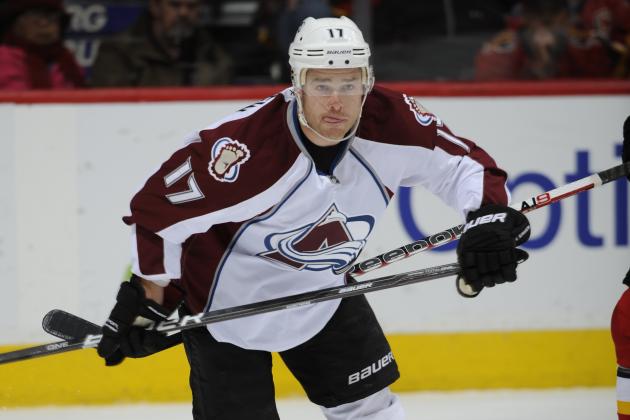 Dale MacMillan/Getty Images

A former first-round draft pick, Chuck Kobasew spent time with Calgary, Boston and Minnesota before signing a two-year deal with the Avs. Kobasew began the season seeing a lot of ice time on the Avs' top line with Paul Stastny as his center. Kobasew failed to produce as a top-line winger and quickly saw himself as a healthy scratch or on the fourth line.
I don't mind Kobasew on the fourth line with a Jay McClement-type center. He's not going to provide the offense to be a dependable top-line forward, but he can provide energy and decent penalty killing on the fourth line.
Grade: C-
Doug Pensinger/Getty Images

In June, the Avs signed the Swedish Elite League's leading scorer, Joakim Lindstrom. In his Avalanche debut on October 13th, Lindstrom scored two goals. Unfortunately, it was all downhill after that. Lindstrom would not score another goal and would record only three assists in 15 more games played. Like Kobasew, Lindstrom saw some top-line ice time at the beginning of the year, but quickly saw that diminish.
Lindstrom was waived by the Avs on November 29th and chose to return to his native Sweden rather than report to the Avs' AHL affiliate, the Lake Erie Monsters. Lindstrom joins players like Per Ledin and Jaroslav Hlinka as Avalanche European free-agent signings who never really caught on.
Grade: F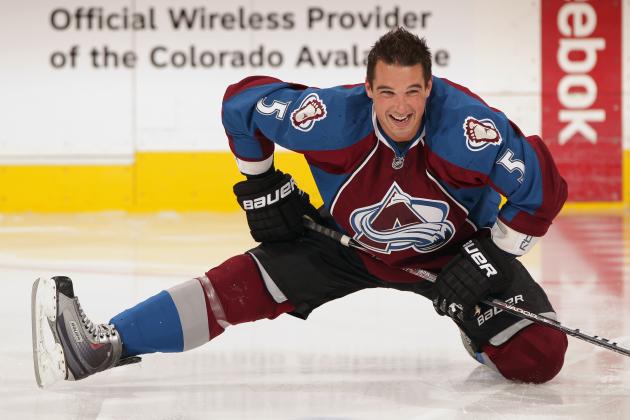 Doug Pensinger/Getty Images

Shane O'Brien has played for Anaheim, Tampa Bay, Vancouver and Nashville, officially giving him the stamp of a journeyman defenseman. Many people thought that O'Brien would be the Avs' seventh or eighth defenseman and be hard-pressed to get ice time. However, O'Brien has worked himself into the Avs' lineup on more than a consistent basis and has been the most pleasant surprise back on the blue line.
O'Brien is listed at 6'3", 225 lbs, and he plays a big game. Aside from perhaps Ryan Wilson, O'Brien plays with more grit and physicality than any of the Avs' current defensemen. Although he only has 13 points on the season, O'Brien has also shown he can handle the puck and chip in offensively from time to time and is not afraid to carry the puck deep into the offensive zone.
O'Brien got a bit of a reputation as a partier during his stint in Vancouver, but here in Colorado, he's been all business. He credits his time with Vancouver and Nashville, both teams known to have good defenses, for helping him develop into a solid NHL defenseman. Although he's currently on a one-year deal, the Avs should definitely re-up his contract.
Grade: A