Royal Rumble 2012: 10 Reasons to Be Pumped About This Year's Event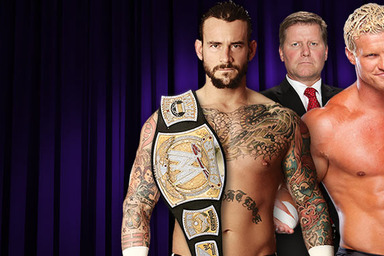 Photo from wwe.com
Royal Rumble 2012 is nearly upon us and there's plenty to be excited about. From the matchups to the Royal Rumble match itself, the event is sure to produce some fireworks.
Other than the crown jewel that is WrestleMania, the Royal Rumble is consistently one of the most thrilling pay-per-views every year. If you're only going to order a few pay-per-views a year, this is usually one of the safer bets.
The battle royal element is unpredictable and the feuds and storylines created here funnel directly into the forthcoming pay-per-views. For the winner of the Royal Rumble, it of course garners them a spot in the main event of WrestleMania.
There's a lot more to love than just that aspect, though.
Begin Slideshow

»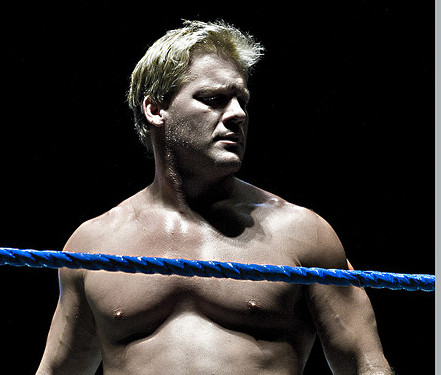 Photo by David Soto
Jericho has only teased us since his return, refusing to speak, refusing to wrestle. He can't possibly walk out during the Royal Rumble, right?
Jericho is no washed-up, old veteran hanging on to past glory. He's in the thick of his prime and has refined his game in recent years to a gloriously high level.
With rumors circling that Jericho and Punk may be heading for a WrestleMania showdown, there's a good chance that he wins the whole thing.
Even if he doesn't, it's going to be fun seeing him in action again.
The Lionsault, Codebreaker, showboating and picture-perfect dropkicks await us.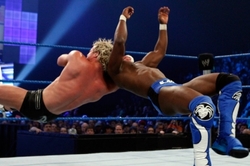 As happy as I was to see Zack Ryder win the US title, I was doubly excited that Dolph Ziggler was now free to begin the WWE Championship hunt.
This is his chance to prove that he belongs there.
For years, he's been crafting an impressive resume. When he's on the card, he often produces the most entertaining match of the night.
One of the better overall in-ring performers right now, Ziggler makes a match flow. He sells like no one else.
The brash and overconfident heel role isn't exactly original, but Ziggler is rocking it. And while a lot of the attention going into this match is on Punk and Laurainitis, Ziggler is sure to give everyone a few reasons to focus on him.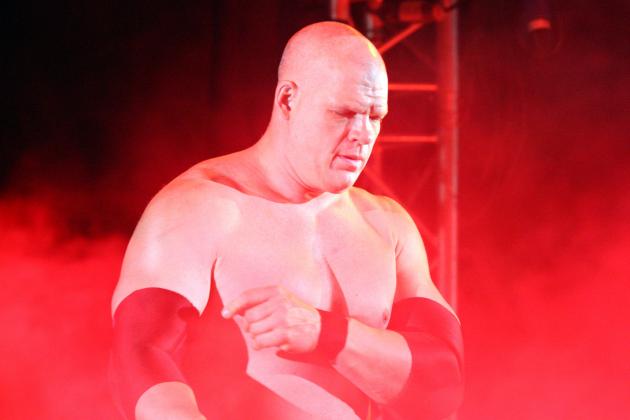 Gallo Images/Getty Images

One of the better storylines in recent weeks has been Kane's obsession with John Cena. It's a perfect fit for both men: Cena playing the brave hero, Kane playing the demented one.
We've yet to see them get a full match to settle their differences, and now we'll see Kane vs. Cena at the Royal Rumble.
Will Cena continue to be as aggressive as he was with Jack Swagger? Will we see him finally turn to the dark side?
WWE is at least teasing us with that idea. Cena doesn't even need to do a full heel turn to keep this interesting; having him flirt with a more vicious side is enough for now.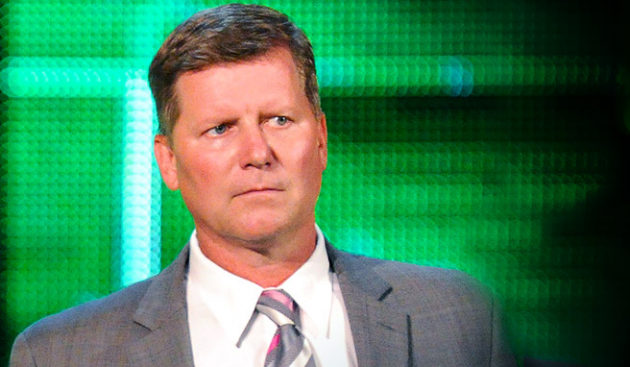 Photo from wwe.com
When the executive vice president of talent relations first trudged down the aisle and spoke in that meat grinder of a voice, a lot of fans were not impressed.
His whole shtick for weeks was that he painstakingly spelled out his entire title every time he talked.
More recently though, he's begun to show a little depth. He's playing a conflicted executive who genuinely wants the best for the company, but also has some petty personal issues that drive him as well.
His and Punk's rivalry at times dragged, but now it has become more compelling, leaving fans wondering just how this WWE title match is going to play out.
Will he at least try to be unbiased as special guest referee? Will Punk lose going up against Ziggler and Laurinaitis? Will Punk find a way to prevail?
The beauty of the recent storyline is that no is sure how to answer these questions.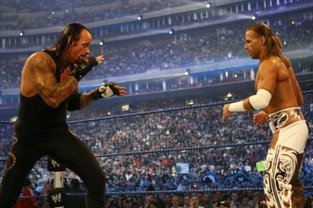 While it's too far away from WrestleMania to realistically expect WWE to bring back the Undertaker, it is indeed possible.
The beauty of the Royal Rumble match is the surprise element.
Last year, Kevin Nash and Booker T showed up. Who will be the unexpected men to burst through that curtain to an explosion of applause this year?
Perhaps it's Rey Mysterio back after a long absence. Maybe Christian's ankle is healed and he'll be back.
But no one would get the crowd to erupt like the Dead Man. Every time the clock ticks down for the next entrant, fans will be hoping to hear those bells toll, that smoke rise and the man in black to stride down the aisle.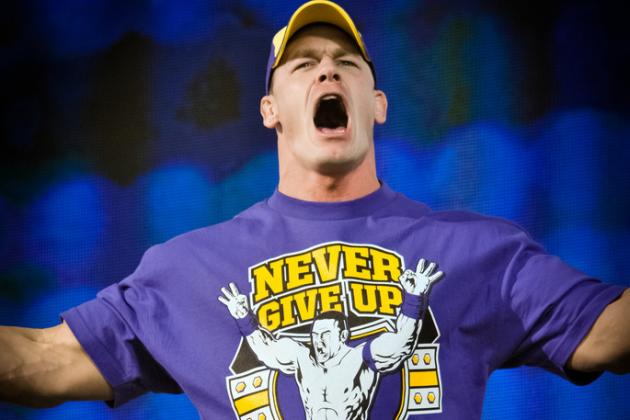 Photo by Reckless Dream Photography
The criticism of Cena is often derived from him being on top too much, too often. It's boring seeing the same guy always find a way to win back the championship.
That was my main issue with Hulk Hogan as a kid. Every time he hulked up and legdropped someone to retain or win the title, it was always a "here we go again" moment.
Cena is not the talentless hack some folks will have you believe, but seeing him in a different role and in an intriguing story instead of him being Superman is preferable. Were he to win the Rumble it wouldn't even make any sense, as he's already scheduled to face the Rock at WrestleMania.
So someone not named Cena will win the Rumble and get a shot to main event at WrestleMania. Fans will welcome a newcomer to the big stage.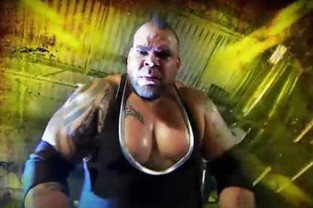 Will the enjoyment of Brodus Clay's funky gimmick last? Whether it does or not, it's fun right now.
Clay is sure to be an entrant in the Rumble and is sure to gyrate with everything he's got once he's in the ring.
The stark contrast of his massive, intimidating build and the silliness of his gut jiggling when his hips shake is an oddly enthralling sight. Will he get more serious once in the midst of competition, or will his dancing shenanigans get him eliminated?
His next rivalry may be born from this match as well. The time for squash matches that build him up is coming to a close and who WWE chooses to have him face for the next few months could make or break this character.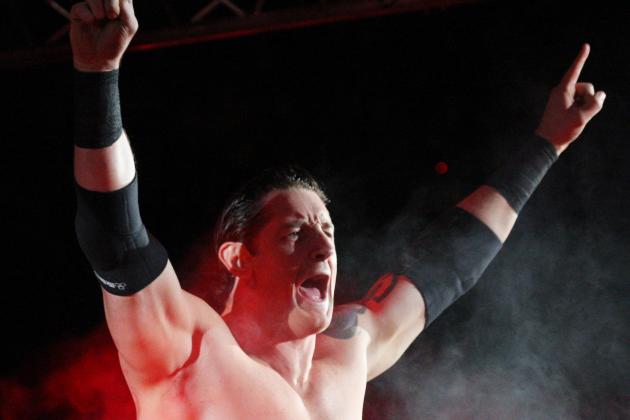 Gallo Images/Getty Images

With a myriad of guys injured or suspended and with other big stars busy with their title matches, one would be hard-pressed to pick a winner.
Evan Bourne and Sin Cara likely wouldn't have won anyway, but it's for sure now. Last year's winner, Alberto Del Rio, isn't walking through that door. Neither is Randy Orton.
That leaves some intriguing choices to end up on top.
Is this Wade Barrett's year? Or will Sheamus or Cody Rhodes be the last man standing?
The uncertainty of this year's event will make it that much more intriguing.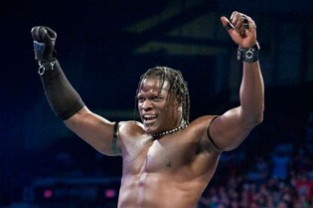 One of the best parts about the Royal Rumble match is that rivals inevitably are forced to face each other.
Miz may be pounding on Santino in the corner when the clock ticks down to zero and R-Truth's music comes on. Their growing hatred for each other will likely manifest in some brawling, perhaps causing one of them to lose focus and lose the match.
Miz will have nowhere to run and neither man can sneak up on the other.
While it would have been ideal to have their feud be built up just a touch longer before this confrontation, it's still going to be great to see them go at it.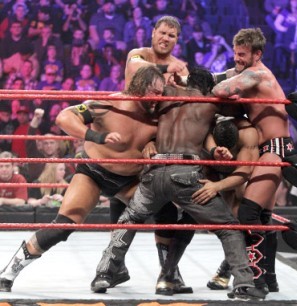 Unpredictable and exciting, the Royal Rumble is consistently one of the better pay-per-views, primarily because of the gimmick match the event is named after.
New feuds begin, old rivals have to face each other, guest stars arrive, alliances are built and destroyed in a matter of moments and the winner will be headed to WrestleMania.
Stars have been born and legacies have been cemented at the event.
Even the worst Royal Rumbles have been a thrill to watch. If WrestleMania is WWE's Super Bowl, then the Royal Rumble might be its divisional playoffs—a less hyped, but often high-quality and entertaining battle.