College Hockey: WCHA's Midseason Hobey Hat Trick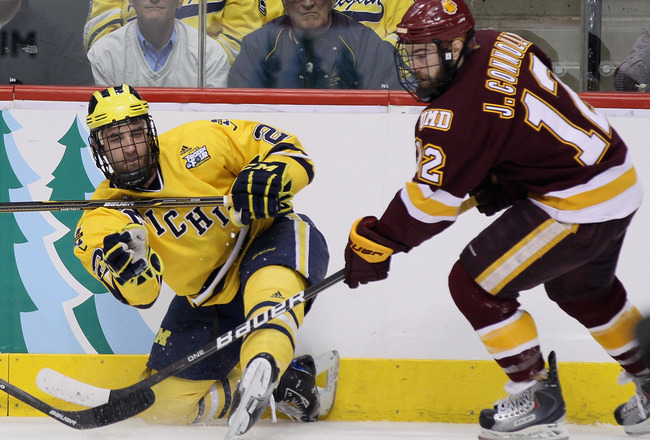 Elsa/Getty Images
The college hockey season has just passed the halfway point, which means that predictions for the NCAA Tournament and Hobey Baker Award will be coming out.
In the WCHA, a few individuals have risen above the rest as favorites for the prestigious Hobey Baker Award. These individuals are not only among the best in the WCHA, but among the best in the nation.
Here is the WCHA's midseason Hobey Hat Trick, the top three favorites for the Hobey Baker Award.
Honorable Mention: Nick Bjugstad (Minnesota), Mark Zengerle (Wisconsin) and Jason Zucker (Denver)
3. Kent Patterson, University of Minnesota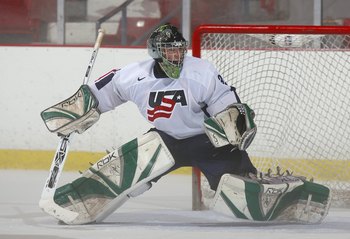 Phillip MacCallum/Getty Images
Kent Patterson has started every game in net for the Minnesota Gophers.
In those 25 starts, Patterson is 16-8-1 with a .918 save percentage and a 2.12 goals-against average.
Patterson also leads the nation in both minutes and shutouts (six). The netminder's six shutouts are a Gopher record.
Patterson's play is the primary reason the Minnesota Gophers are tied for first in the WCHA.
2. Jack Connolly, University of Minnesota-Duluth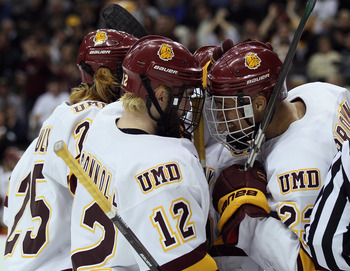 Elsa/Getty Images
Jack Connolly anchors No. 1 Minnesota-Duluth's top line.
In 22 games, Connolly has notched 36 points, which leads the nation. Furthermore, Connolly's 23 assists are third in the nation.
The success of the UMD Bulldogs hinges on the production of Jack Connolly.
1. Justin Schultz, University of Wisconsin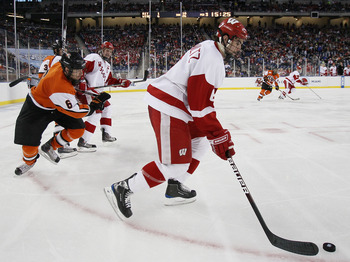 Elsa/Getty Images
At the beginning of the season, Justin Schultz was named the top defensive player in the country by USCHO.com. Thus far, Justin Schultz remains the top defensive player in the country.
The junior defenseman has 32 points on 11 goals and 21 assists. Schultz's 32 points lead all defensemen in the nation. Furthermore, Schultz's point production is sixth in the nation.
While the Wisconsin Badgers (10-10-2) have been struggling this season, Schultz has continued to produce. In games where Schultz has notched two or more points, the Badgers are 7-0-2.
Justin Schultz has asserted himself as one the college hockey's best players.
Keep Reading