10 Big Decisions for the Pittsburgh Steelers This Offseason
Jeff Gross/Getty Images

The Pittsburgh Steelers endured a slew of injuries in 2011 which ultimately caught up with them in their playoff loss to Denver.
If Ben Roethlisberger does not injure his ankle against the Browns, I think the team would still be playing right now; however, all we can do now is look toward next season.
Here are 10 decisions that need to be made by the Steelers this offseason to get the team ready for a Super Bowl run in 2012.
Begin Slideshow

»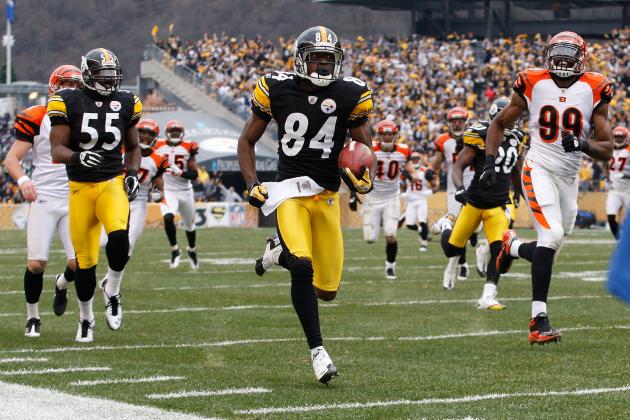 Jared Wickerham/Getty Images

Daniel Sepulveda just cannot stay healthy, and even though I am a fan of his, I think this is the year the Steelers do not bring him back and stick with Jeremy Kapinos.
Even though Shaun Suisham is still under contract, many of us expect him to be gone as well this offseason and for the team to either draft a replacement or sign one in free agency.
The other decision the Steelers need to make on special teams is if they really want Antonio Brown, who became the first NFL player to have 1,000 receiving and returning yards in the same season, to keep returning kicks going forward.
Brown has become a dangerous weapon on offense for the Steelers and that could prompt them to have Brown focus on just being a receiver instead of having to worry about returning as well.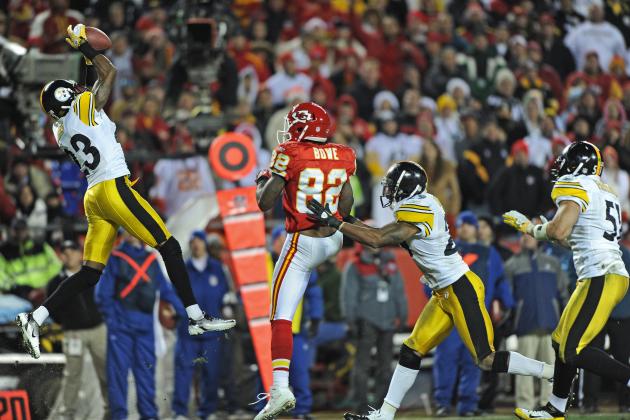 Peter Aiken/Getty Images

Keenan Lewis is a restricted free-agent this offseason, and there is no doubt that he will be back after the season he had.
That does not mean they will lock him up long term and the team needs to decide whether Lewis is really the answer at cornerback.
Cortez Allen and Curtis Brown showed potential, and with Lewis, the Steelers could have a very good future in the secondary.
The team needs a No. 1 corner in waiting behind Ike Taylor, and if they do not have faith in Lewis to this point, I would not be surprised to see them take a corner in the first round of the draft.
Karl Walter/Getty Images

James Farrior and Larry Foote are due $2.8 million and $3 million respectively next season, and both of them will probably be cut this offseason.
The decision that the Steelers need to make is whether or not to bring either back at a reduced salary.
I really thought/wished that Farrior would just retire and make this an easy answer; however, he has already come out and said he wants to play next season.
Foote is not guaranteed a spot on the team either, although I think he has a much better shot at this point, given that he is younger than Farrior and knows the defense.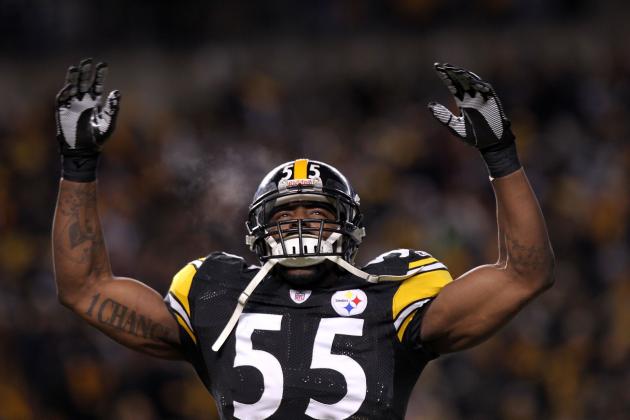 Nick Laham/Getty Images

A big deciding factor on who the Steelers keep between Farrior and Foote is what they ultimately plan to do with Stevenson Sylvester.
Sylvester has been looked at as a possible future starter at inside linebacker next to Lawrence Timmons, and we all knew that he was going to have to sit and learn before being allowed to play.
That being said I was still a little surprised that Sylvester did not get at least a little more playing time this season, and only the coaches know if he has developed enough to be on defense more.
Stevenson has been a great special teams player since he was a rookie; however, if the team does not see him as a potential starter, I could see them going with an ILB as early as the first round of the draft.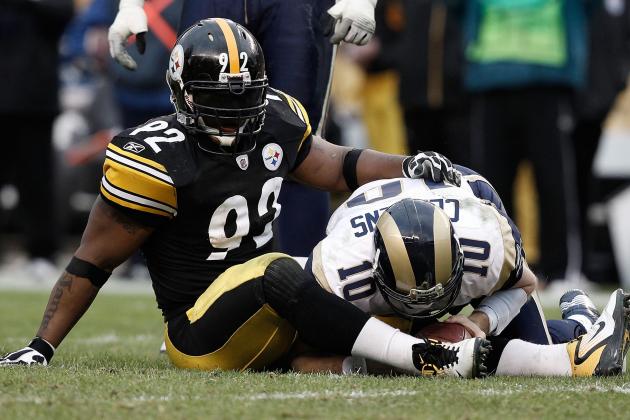 Jared Wickerham/Getty Images

Both James Harrison and LaMarr Woodley had injury-plagued seasons in 2011; however, Woodley has the advantage of being six years younger.
Even though Harrison has only been really playing since 2007, he is 33 and there have already been rumors among fans about him being moved to ILB to elongate his career.
If that is true, then the Steelers need to figure out quickly if Jason Worilds is truly the next guy up behind Harrison or if they need to go after a guy early in this year's draft.
This decision also affects and is affected by the previous two slides because if the team plans to have Harrison at ILB, that would make both Foote and Farrior expendable and allow them to keep developing a guy in Stevenson Sylvester.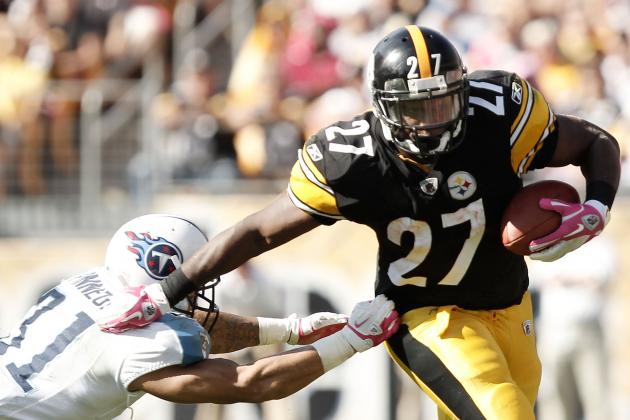 Jared Wickerham/Getty Images

Rashard Mendenhall did nothing to endear himself to the team or fans this season, and with his ACL tear, he may not be ready to start the season or may just be gone this offseason.
I actually think running back could possibly be the Steelers deepest position with Isaac Redman, Jonathan Dwyer and Baron Batch coming off injury, and John Clay, who looked good to me in his limited snaps.
That does not even include if the team brings back Mewelde Moore and when Mendenhall is actually healthy enough to play.
The Steelers need to decide whether Dwyer showed enough to warrant sharing the load with Redman and if Batch is actually capable of taking Moore's place as the third-down back.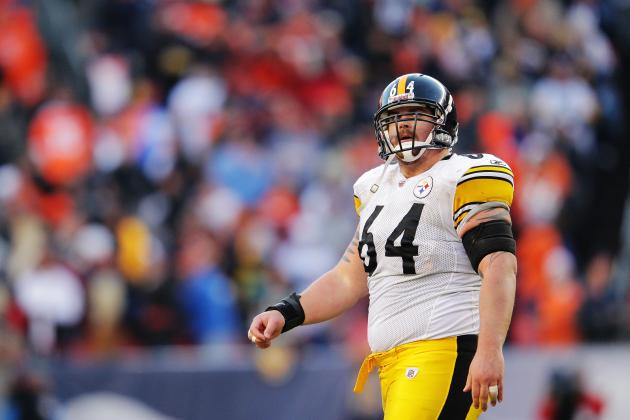 Doug Pensinger/Getty Images

There is no question that veteran Chris Kemoeatu is going to be cut, and he may not even be brought back for less, either.
The issue is that the Steelers need to shore up the offensive line and as of right now, the starting guards would be Doug Legursky and Ramon Foster, who are both free agents.
They need to stop just piecing together the offensive line every year and just hoping that Ben Roethlisberger bails the offense out.
The Steelers need to address this situation whether through the draft or in free agency, because neither Legursky nor Foster are long-term answers.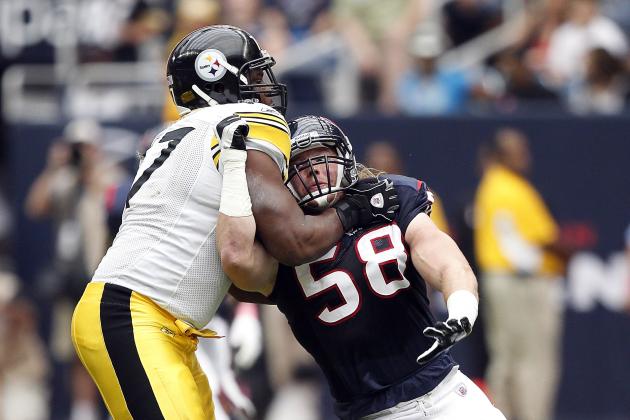 Bob Levey/Getty Images

The Steelers thought Ben Roethlisberger could just carry every defender on his back this season and then re-signed Max Starks after watching Ben get killed the first four weeks of the season.
Starks tore his ACL in the playoff loss and regardless was not going to be the long-term answer at LT anyway.
Many think the team plans to move Marcus Gilbert to LT and keep Willie Colon, who is coming off injury, at RT.
The other option is to draft a LT in the first round of the draft, keep Gilbert at RT and then move Colon to guard.
Whatever the Steelers decide to do, they need to do something to protect Ben enough at least that he only has to carry a couple guys and not all 11 on the field.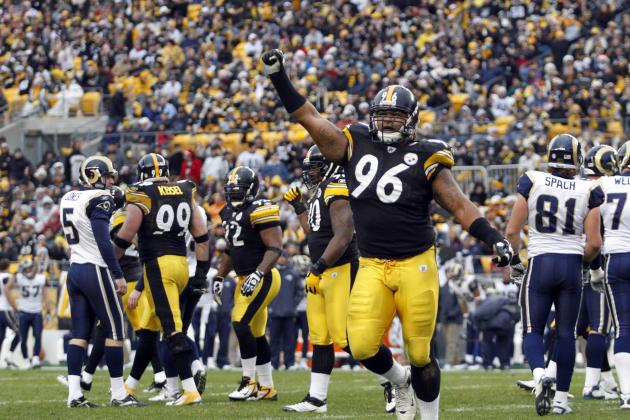 Justin K. Aller/Getty Images

Casey Hampton tore his ACL in the playoff loss to Denver and is slated to count $4.8 million against the salary cap next season.
The Steelers are going to try and restructure his contract or just straight up cut him and with Chris Hoke retiring, that leaves only Steve McLendon at the position.
There has been a sentiment that the team is going to try out Ziggy Hood at DT and there is also the possibility that Mike Tomlin has been planning to switch the defense to a 4-3 when Dick LeBeau retires.
I and most fans have the Steelers taking a 3-4 DT in the first round of the draft at this point; however, if Tomlin is really planning that, then there really is no telling what the team will do in the draft.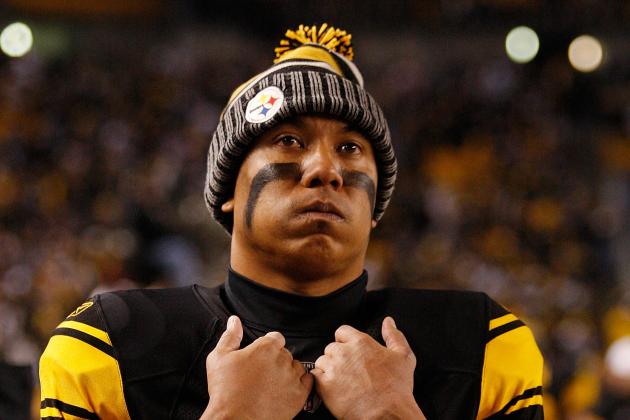 Jared Wickerham/Getty Images

Hines Ward has come out and said that he does not plan to retire and is willing to take a major pay cut to stay with the Steelers.
The team was able to get Hines his 1,000th catch in the last game this season, and it would really be a travesty to see him with any other team.
The Steelers really only have three receivers in Mike Wallace, Antonio Brown and Emmanuel Sanders with Jerricho Cotchery as a free agent and Arnaz Battle likely cut.
If Cotchery does not come back, I honestly think Hines could help the offense as the fourth receiver and even as the fifth guy if Cotchery stays.
I'm not saying at all that Hines is what he used to be; however, he still has great hands and knows how to get first downs.