Minnesota Twins' Willingham, Doumit, Zumaya Moves Add Depth, Fill Holes
January 18, 2012

Justin K. Aller/Getty Images
Skeptics may look at the 99-loss Minnesota Twins' moves as just the typically cheap, all-too-common Terry Ryan type moves by the returning general manager. However, consider that each of the Twins' moves specifically correctly address their needs directly.
Going into this offseason the Twins had holes at shortstop after the failure of Japanese import Tsuyoshi Nishioka, right field with the impending free agency of Michael Cuddyer, starting rotation after taking a pick over who failed worst, designated hitter once Jason Kubel left in free agency, and rebuilding the bullpen and bench.
With the additions of right fielder Josh Willingham, Ryan Doumit, Joel Zumaya, Jamey Carroll and Jason Marquis, Ryan's economical moves accomplished all that with the exception of finding a new DH, which Doumit will likely cover until either Justin Morneau or Joe Mauer flips a coin over who gets hurt first and misses the most games.
I've listed the above moves in order of impact projected on the 2012 team. Consider:
1. Josh Willingham: 3 years, $24 Million
Not only does Willingham, who's coming off career highs in home runs (32) and RBI (98) more than replace Cuddyer's lost production, but he does so at $2.5 million less than what Cuddyer earned last year or what he signed with Colorado for.
Adding him is basically a wash and his potential is higher than Cuddyer's considering Oakland, from where he came, is hardly a hitter's ballpark.
Nick Laham/Getty Images
2. Ryan Doumit: 1 year, $3 million
You are going to be hard pressed to find a Twins fan who doesn't agree with this move. Not only is it a low cost and low commitment of just one year (in case he gets hurt), but he is expected to provide depth at catching, the bench and first base for when, not if, Mauer and Morneau get hurt and miss substantial time like always.
I predict he catches at least 50 games for when Mauer suffers his latest injury, and another 75 at first base when Morneau has his latest post-concussion setback. The rest of the time will be strengthening the bench as a pinch-hitting option when he doesn't play, and DH when he does.
 3. Joel Zumaya: (1 year, $800,000)
Twins fans would be leery to put him here but this is an obvious low-risk, high-reward deal. We all know he broke his elbow ironically at Target Field last year, and how he has in the past topped 100 mph consistently on fastballs. If he's anything close to what he was in the past, the Twins may have recovered nicely with a back bullpen of Zumaya as the bridge to closer Matt Capps.
4. Jamey Carroll: 2 years, $6.75 million
Okay, so obviously the utility player is overpaid but after seeing what leadership and surprising offense Nick Punto brought to St. Louis once he left Minnesota, I think the Twins knew they needed more of that caliber. At the very least this move sends Nishioka to the bench, where he can learn the American game at a slower pace.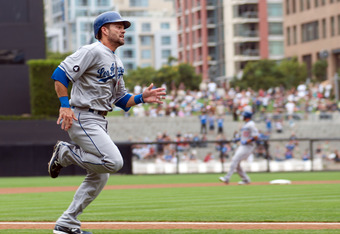 Kent Horner/Getty Images
At .370 he has a surprisingly high on base percentage that should lead to run production, and at .270, his batting average is better than advertised. And even if he doesn't pan out, he's still cheaper than the $4.25 million Punto got in his last two seasons in Minnesota.
5. Jason Marquis (1 year, $3 Million)
Considering he had a 4.40 ERA in the weaker National League where there is no DH, this has the making of a Livan Hernandez, Ramon Ortiz disaster written all over it, which is what I expect.
However, like Ortiz and Hernandez, maybe he'll start the season 3-0 until American League hitters catch on to him. Also, with the way Nick Blackburn, Francisco Liriano and Scott Baker pitched last year, something had to be done and this is it. If the Twins are lucky, maybe they can ship him to another team at the deadline or salvage a type-B draft pick if he actually does well.
Before you write the 2012 Twins epitaph, consider a few things. First, they play in the perpetually weak American League Central that saw the Chicago White Sox trade Carlos Quentin to the San Diego Padres for nothing and lost veteran innings eater Mark Buehrle to the Miami Marlins. The Royals are the Royals, and the Cleveland Indians really tanked after a promising start last year and didn't exactly make any impact free agent moves.
The Twins also seem to do their best work when everyone writes them off and expects nothing from them. Also remember, if Mauer and Morneau return anything close to form, the offense will pick up and make everyone in the lineup all the better. With both players healthy (or really even one for that matter), that is like adding an impact free agent which other teams can't boast.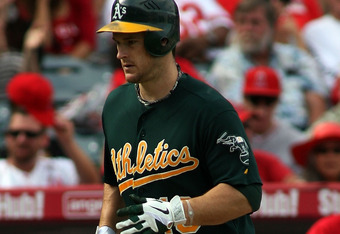 Jeff Golden/Getty Images
Finally, for all these players, like I always do, ask yourself "If not him than who?" If you don't like the Joel Zumaya signing, who else could you have got for $1 million-$2 million that the Twins are currently under their self-imposed $100 million payroll limit, a limit that was reduced $13 million from last season?
If you think Jamey Carroll has nothing left, look at what Jerry Hairston does for teams at the deadline each year, or Orlando Cabrera, or Mark DeRosa since he could be a similar signing. Adding him at the very least limits the at-bats of Alexi Casilla, Matt Tolbert and Nishioka, and for that, we are all winners.
I still would like to see the Twins add at least another veteran arm in the bullpen in case Zumaya doesn't work out, and another bat off the bench to again take at-bats away from the aforementioned bust middle infielders. Doumit at least means that Rene Rivera, Drew Butera and their .180 batting averages won't be trotted out there.
This team likely won't challenge the Detroit Tigers for the division, but don't be shocked if they get back to their old ways if the M and M Boys can rediscover their healthy hitting ways and the starting rotation figures it all out again. The cupboard is not bare here. Injuries took their toll and everything came together at once for a lost 2011 season.
Statistics, courtesy ESPN.com, salary information, courtesy Minneapolis Star Tribune.