Melvin Guillard: "I'll Never Leave the Sport, It Saved My Life"
January 19, 2012

On Friday, January 20th, Melvin Guillard (29-9-2) will enter the Octagon to take part in the main event of the evening at UFC on FX.
UFC on FX will take place at the Bridgestone Arena located in Nashville, Tennessee and begin at 6:00 p.m. PT and 9:00 p.m. ET.
In a recent interview with Bleacher Report's Garrett Derr, "The Young Assassin" shared about his upcoming bout with Jim Miller along with how he developed a deep passion and love for the sport of mixed martial arts.
"My love for the sport of mixed martial arts really became alive in my life around the age of 14," said Guillard. "That was when I saw my first ever UFC fight and I began to fall in love with the Gracie brothers."
"It was always a childhood dream of mine to grow up and become one of those guys. But, to be honest with you, at the time, I never really thought it would come true. My life changed completely and by the age of 15 I had already gone pro," stated Guillard.
Guillard's work ethic and mindset led him to a blessed career where he was immediately considered a legitimate threat to every opponent that stood across him in the Octagon.
After winning eight of nine bouts, Guillard found himself set to take on Joe Lauzon at UFC 136 in Houston, Texas.
The fame and fortune came to a red light as Guillard was upset in the very first round of action by way of rear-naked choke.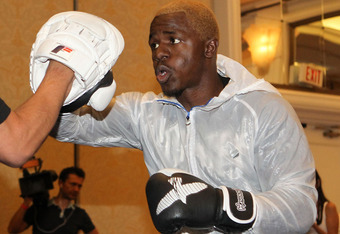 However, through experience and determination, his loss to Lauzon was something Guillard was able to overcome fairly easily.
"I shrugged off the loss fairly quickly. Looking at it now, I never thought that I was going to be headlining a fight with Jim Miller following my defeat. The UFC and the fans are finally starting to see I'm a serious contender for the title," said Guillard. "People are beginning to realize that I'm one of the elite fighters in this organization."
"Even when I lose I go out with a bang. However, I can't afford anymore setbacks. I'm definitely not looking past Jim Miller and I didn't look past Joe Lauzon either. If anything, I've learned a lot from the loss. I'm constantly learning to become more focused and patient," stated Guillard.
As Guillard continues to learn new things as his career progresses, he'll be doing so in a brand new environment. Guillard recently made the transition from Greg Jackson's camp and is now training with former UFC light heavyweight champion Rashad Evans at Imperial.
"I love it in Florida and it's a permanent move for me. It's the best thing for my career right now. Both teams are great and both sets of coaches are awesome," said Guillard.
"Nothing really persuaded me to change over teams. I deeply respect the guys at Jackson and think they have a great thing going on down there," stated Guillard. "I thought training here is what I needed for my career right now."
Guillard's move may have been the best decision after all, as a win would certainly continue to push him up the 155 pound rankings. In fact, a win over Miller could mean a potential title shot against the winner of Frankie Edgar and Benson Henderson at UFC 144.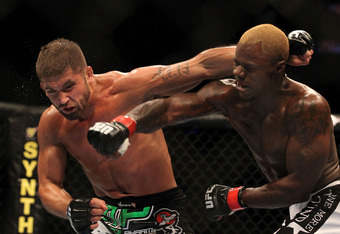 "The No. 1 contender spot hasn't been confirmed, but it's been told to me by close sources. With that being said, every fight is a title shot for me," said Guillard. "That's what it's always been."
"You have to fight to stay in the game and every fight is a title shot. If the title shot comes then it comes but if I have to fight another fight until it happens, I'm fine with that. I just want to fight," stated Guillard.
While Guillard would certainly love for his title shot to come sooner than later, his central focus is on defeating Miller on January 20th.
"I always feel that I have the advantage over every guy I fight. I'm just a well-rounded athlete. When you're a young kid growing up and you have older brothers bullying you, you learn pretty quickly what you have to do to survive," laughed Guillard.
"I didn't fall into fighting, fighting chose me. When I fight greater fighters like Jim Miller, guys like that can't break me," stated Guillard. "I feel very confident that I'm going to walk out of Nashville victorious."
While "The Young Assassin" is still young and has plenty of gas left in the tank, he often envisions his future outside of the UFC as distant as that may be.
Guillard will certainly have plenty of opportunities inside the sport of MMA due to his exceptional knowledge of the sport.
"When I hang up the gloves for the last time, I want to be an analyst for the sport. I want to break down the fights as that's also been a dream of mine. I'll never leave the sport. It saved my life and it's provided me with some good and bad. But, I wouldn't change it for the world," stated Guillard.
"I also have a desire to become a motivational speaker for young kids," said Guillard. "I want them to know they have someone there and have someone to help them."
Guillard concluded by stating,
"I was one of those kids. That's what my heart is really set on."
For additional information, follow Garrett Derr on Twitter.