Big 12 Basketball: Top 8 Remaining Games in the 2012 Season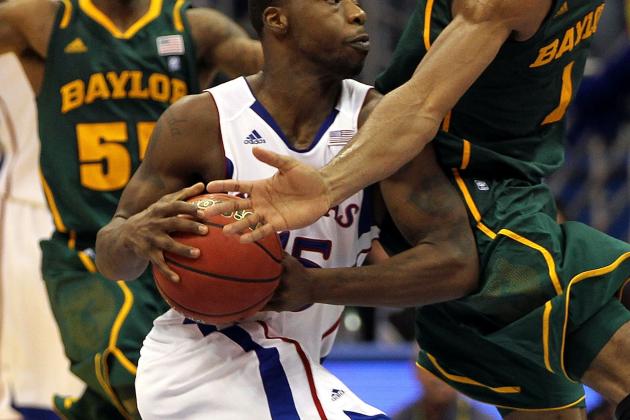 Jamie Squire/Getty Images

Most analysts would argue that Baylor, Kansas and Missouri are the only teams with a legitimate shot at the Big 12 title. Then again, only a quarter of the season is in the books, and there is still a lot of ball to be played.
Regardless of how distant the title race comes for certain teams, the fact remains that the Big 12 is certainly an exciting haven for court competition. As such, the remainder of the 2012 season looks to be quite exciting.
Let's take a quick look at the top eight most anticipated Big 12 games remaining in the 2012 season.
Begin Slideshow

»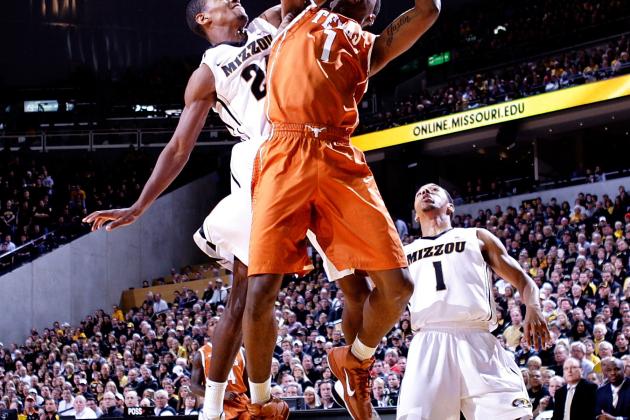 Jamie Squire/Getty Images

Where: Frank Erwin Events Center; Austin, Texas
Date & Time: January 18 at 8:00 p.m. EST
Watch: ESPN2
Both of these teams are desperately looking for another conference win to give them a boost through the end of January.
This game will provide the young Texas squad a chance to improve against a challenging Kansas State team.
Look for Texas' Sheldon McClellan and Myck Kabongo to work on improving their game. The same goes for the Wildcats' Rodney McGruder, who is going to try to keep up his deafening play.
If Kansas State loses this one in Austin, they will find it hard to convince the rest of the Big 12 to take them seriously on the road.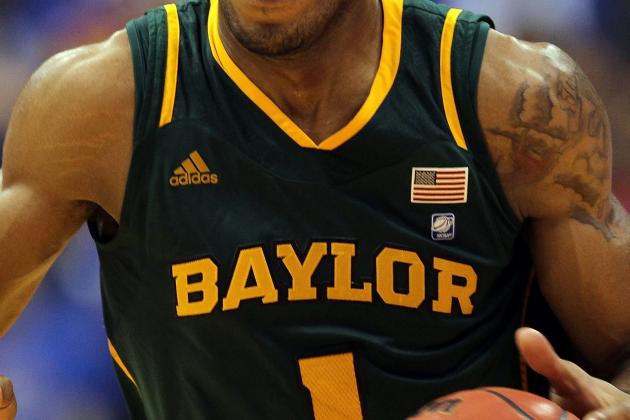 Jamie Squire/Getty Images

Where: Ferrell Center; Waco, Texas
Date & Time: January 21 at 2:00 p.m. EST
Watch: ESPN
Baylor needs a big win against a very good Missouri team in order to rebound from the poor showing in Kansas. The Bears defense is going to have to show that they can play against the elite teams in the Big 12 in this tough matchup.
As for Missouri, it is time for them to show that they can perform on the road in a hostile environment. They dropped a game in Manhattan to Kansas State in the infamous Octagon of Doom.
If Baylor can pull this one out, they will reassure pundits that they are still one of the top two teams in the Big 12, along with Kansas.
A Missouri win would do wonders to help its chances for the Big 12 title and give them the possibility of sweeping Baylor with a future win at home.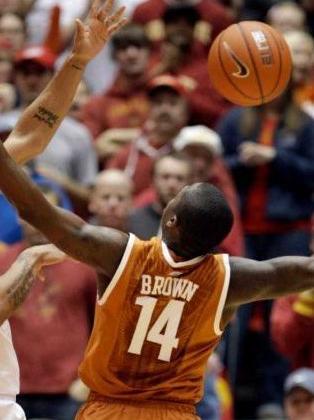 Where: Frank Erwin Events Center; Austin, Texas
Date & Time: January 24 at 9:00 p.m. EST
Watch: Longhorn Network
No, this is not going to be a matchup of the elite Big 12 teams.
That being said, two good basketball squads going at it is nothing to overlook.
Iowa State could prove a great deal with a win in Austin. The Cyclones need to show that they are a serious road team and that no one should overlook this burgeoning crew. On top of that, another check in the win column could do well to solidify Iowa State's role atop the middle-tier Big 12 teams.
For Texas, a slight change in conference standings is at play with this matchup. A victory would almost certainly place them ahead of ISU for the No. 4 spot in the Big 12.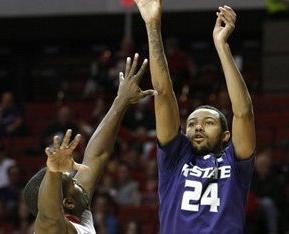 Where: Fred Bramlage Coliseum; Manhattan, Kansas
Date & Time: January 28 at 7:00 p.m. EST
Watch: ESPN3
Honestly, it is going to be extremely difficult for the Sooners to pull through in the Octagon of Doom, but the headlines in Norman will roll if the season sweep is accomplished.
The Sooners are not a pushover by any means and could be very dangerous if KSU falters a bit in its defensive stand. They need to ensure that they close out the final minutes, and don't allow for a quick comeback similar to what Oklahoma almost accomplished against Oklahoma State.
What is most intriguing about this matchup is that a loss by the Wildcats would most certainly spell doom for a season that was expected to place Kansas State among the best in the Big 12.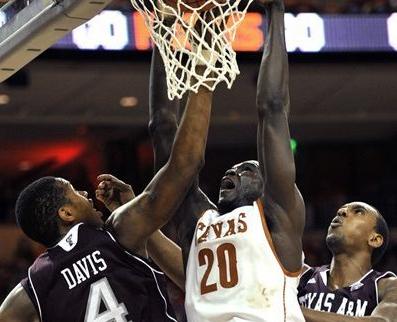 Where: Reed Arena; College Station, Texas
Date & Time: February 6 at 9:00 p.m. EST
Watch: ESPN & ESPN3
Does anything really need to be said about this game?
If you do not know, it is going to be the last meeting of this historic rivalry on the basketball court for the the foreseeable future. The Aggies are looking to go out on their terms.
After a disappointing loss in Austin to cap off a three-game losing streak, Texas A&M will need a victory here in order to establish itself as a middle-tier team in the Big 12 and not a lower-third squad as it currently sits.
For Texas, pulling in another conference game is certainly not going to hurt. However, it most likely will not do much in terms of standings unless there is a significant shift in power.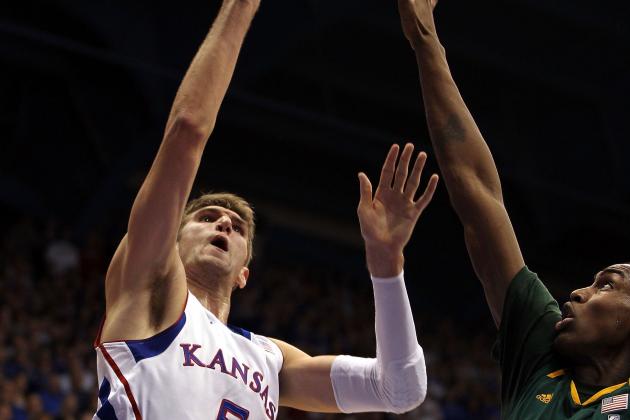 Jamie Squire/Getty Images

Where: Ferrell Center; Waco, Texas
Date & Time: February 8 at 9:00 p.m. EST
Watch: TBA
After a huge loss to Kansas to strike Baylor from the unbeatens, the Bears will be looking for blood in possibly the most anticipated remaining game of the Big 12 season.
Baylor will look to protect its home court from the thrashing that it received in Lawrence on defense.
If the Bears can neutralize Thomas Robinson and improve their defensive effort, then a victory here would most likely put Baylor ahead of Kansas and back at No. 1 in the Big 12.
For Kansas, a big win in Waco would go far in helping the Jayhawks control their own destiny for yet another conference title.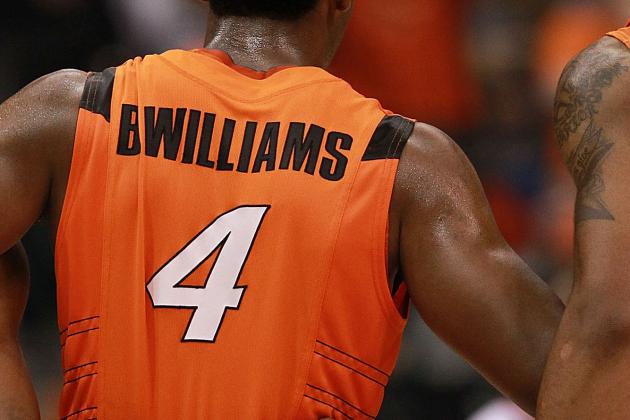 Ronald Martinez/Getty Images

Where: Lloyd Noble Center; Norman, Oklahoma
Date & Time: February 22 at 8:00 p.m. EST
Watch: ESPN3
When Bedlam ensues late in the season, classic games are made.
The Sooners will be looking for vengeance after they almost made a significant comeback against the Cowboys on the road.
Look for Lon Kruger's team to be almost equal with Oklahoma State around this time in terms of conference standings, just as they are now. A win by either of these units will not only bring bragging rights, but also at least one higher position come the Big 12 tournament.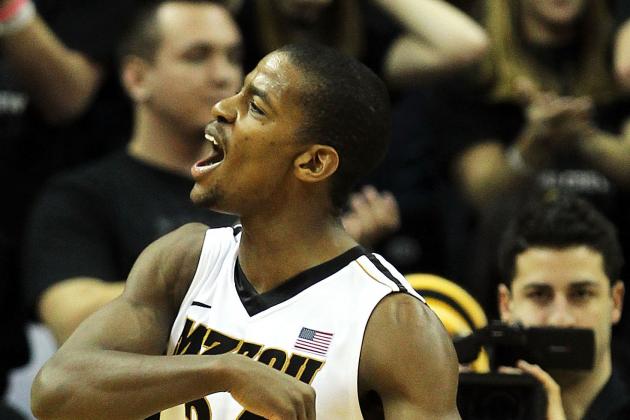 Jamie Squire/Getty Images

Where: Phog Allen Fieldhouse; Lawrence, Kansas
Date & Time: February 25 at 4:00 p.m. EST
Watch: CBS
This is not to discredit the game between these two Big 12 elites in Missouri.
The exciting aspect of this matchup is to see whether Missouri will be able to do what the third piece of the trifecta, Baylor, could not: win in Lawrence.
Sure to be a contest between two top 10 teams, all college basketball fans should clear their schedules for this day.
A win for Kansas could lock up first place in the Big 12 by this point, whereas a loss could very well knock them down to third.
Right now, this showdown promises to be the most exciting game of late-February college basketball.