5 Free Agents the Green Bay Packers Should Target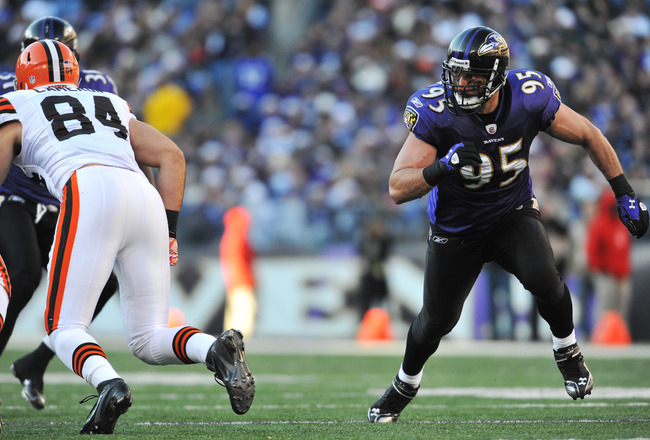 Larry French/Getty Images
The shocking loss of the Green Bay Packers in the divisional round of the NFC playoffs revealed some holes that must be filled in order for the Packers to get back to the Super Bowl. With plenty of players at the end of their contracts, the Packers have some tough decisions to make.
Offensively, the Packers need to keep as many playmakers as they can in an attempt to replicate the historic numbers put up this past season. Defensively, more changes need to be made in order to get the Packers back to a top-tier defense.
Under general manager Ted Thompson, the Packers have been very quiet in free agency outside of retaining their own players. While big free agency spending hasn't been the norm, the free agency signings of Charles Woodson and Ryan Pickett definitely helped propel the team to a new level.
This offseason, the Packers should focus on resigning some of their own free agents, consider bringing in some veteran talent via free agency and continue to build through the draft.
Jermichael Finley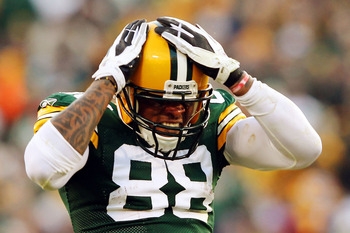 Jamie Squire/Getty Images
One of the biggest debates of the offseason will be what the Packers should do with tight end Jermichael Finley. Many think that Finley's timely drops should have him kicked out of the interior of Lambeau Field, others think the Packers should use the franchise tag on Finley and some want to sign Finley to a long-term contract.
Those angry with Finley for failing to live up to the standards he created for himself, have a right to be upset, but those who want to let Finley walk fail to realize the big impact Finley has even without touching the football.
Teams are forced to game-plan around Finley because of the matchup problems he creates. With teams focusing on Finley, other receivers reap the benefits of single coverage.
The Packers should use their franchise tag on Finley and lock him up for at least another year. This would be fair to both parties as a less than ideal year for Finley has hampered his value.
Jarrett Bush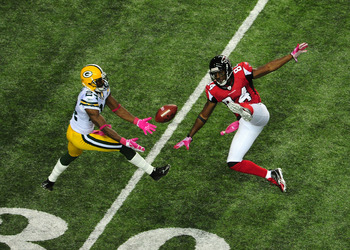 Scott Cunningham/Getty Images
This season Jarret Bush has made the transition from little more than an outstanding special teams player to a solid contributor on defense. Formerly one of the players most often used as a scapegoat for fans, Bush has turned the corner and improved more than anybody on the Packers' defense.
In 2009, the Tennessee Titans signed an offer sheet for restricted free agent Bush that was matched by the Packers; showing how highly the Packers thought of Bush at the time. This time around, Bush will be an unrestricted free agent and could be swept away if his market value is too much for the Packers.
The Packers could use an upgrade at the corner position, but Bush provides a ton of versatility that few other players do. In addition to his phenomenal special teams play, Bush has also spent some time working at safety when needed.
Bringing back Bush is not a necessity, but he is a nice commodity if the price is right. His improvements on defense, play on special teams including the leadership that made him the special teams captain in the playoffs and versatility make Bush valuable to the Packers in 2012.
Scott Wells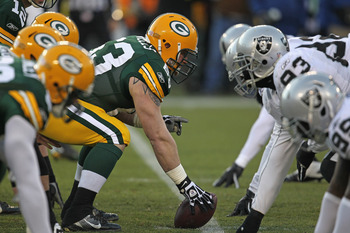 Jonathan Daniel/Getty Images
At one of the most underrated positions on the offensive side of the play, center Scott Wells is most likely the Packers' main focus in free agency this offseason. Responsible for helping to identify defenses, Wells, who turned 31 this year, has improved his play with his age.
Wells' solid play on the line earned him a spot in the 2011 Pro Bowl which will be played later this month. On a Packers offensive line that was hit hard by the injury bug, Wells actually stayed relatively healthy and started all 16 games.
Every indication is that the Packers and Wells both want to get a deal done that keeps the center in Green Bay. Towards the end of the regular season, it was unclear whether or not the two sides were close in negotiating a deal. This is a deal that should be highly expected to get done.
C.J. Mosley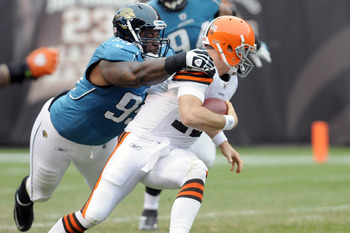 Jason Miller/Getty Images
It is no secret the Packers need to upgrade their defensive line in the offseason. While it is likely the Packers will address this issue during the draft, C.J. Mosley could be a nice pickup as a rotational player that could bring some fresh blood to a depleted defensive line.
In his first seven years in the league, Mosley has struggled to find a home, spending time with the Minnesota Vikings, New York Jets, Cleveland Browns and Jacksonville Jaguars. In 2011 with the Jaguars, Mosley registered a career-high 24 tackles, a sack and a forced fumble.
Jarret Johnson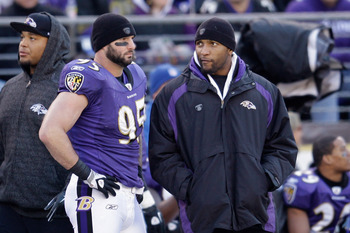 Rob Carr/Getty Images
Another position the Packers must improve is the right outside linebacker opposite of Clay Matthews. While general manager Ted Thompson will likely use a high draft pick on a pass-rusher, the Packers could benefit from the signing of veteran and will-be former Baltimore Raven Jarret Johnson.
Johnson doesn't get much shine playing on a defense that features the likes of Ed Reed, Ray Lewis, Terrell Suggs and Haloti Ngata, but still has an impact. This season he played in 16 games, had 56 tackles and 2.5 sacks.
The signing of Johnson would provide a stopgap for the Packers as they ease their newly acquired rookie ROLB into his role. Having played nine years in a no nonsense defense, Johnson would provide some leadership to a unit that lacked fire this past season.
Keep Reading

Green Bay Packers: Like this team?