NHL Trade Speculation: 5 Trades That Could Improve the Toronto Maple Leafs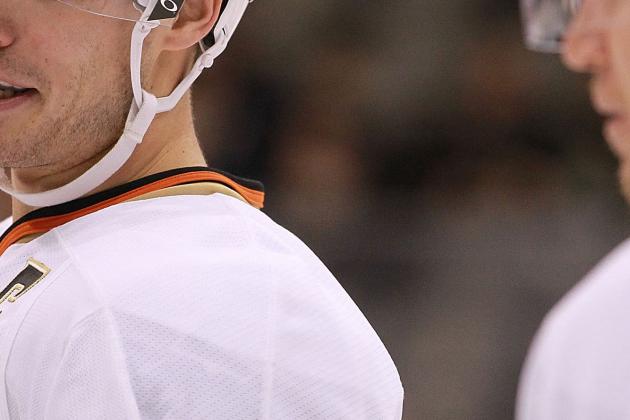 Ronald Martinez/Getty Images

The Toronto Maple Leafs are in a position that they have not been in for quite a long time: vying for a playoff spot.
Since a great start to the season, the Leafs have fallen into inconsistency at times and are now on the outside looking in when it comes to the playoffs. Not by much, but it is very important that the Leafs don't go on a losing streak at this point of the season.
So what are the Leafs to do?
It being January, Leaf fans are expecting a big trade. The past two years, Brian Burke has brought in Dion Phaneuf, Keith Aulie, Joffrey Lupul and Jake Gardiner. If Brian Burke can make another trade like that this month, Leaf fans will be ecstatic.
There have been many rumors flying around several players that could be heading to Toronto soon, but one has to remember that the trades that brought the Leafs those players came out of nowhere and that will most likely be the case this year as well.
While Burke is probably thinking differently, here are the trades that I think would give the Leafs a much more significant shot at making the playoffs.
Begin Slideshow

»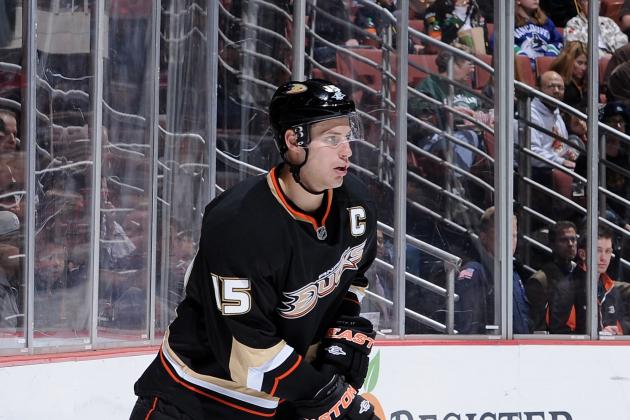 Harry How/Getty Images

To Toronto: Ryan Getzlaf & 2012 Second-Round Draft Pick

To Anaheim: Nazem Kadri, Tyler Bozak, Clarke MacArthur, Carl Gunnarsson
Well, might as well start with the blockbuster.
Ever since the speculation that the Ducks might break up the big three of Getzlaf, Corey Perry and Bobby Ryan, the Leafs have been listed as a potential suitor. While there have been more trade rumors surrounding Ryan, the Leafs would be better served by going after Getzlaf, the big, playmaking center the Leafs have been looking for.
While some might think that this is too much for Getzlaf, the Leafs will possibly need to overpay because there would be several teams that would be vying for his services.
If the Leafs were to pull this trade off alone, their playoff chances would go way up.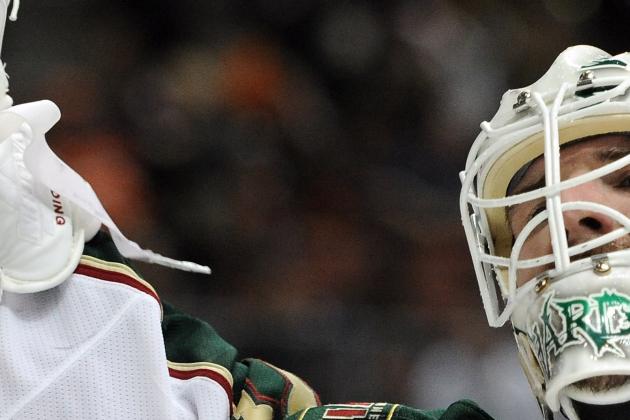 Harry How/Getty Images

To Toronto: Josh Harding

To Minnesota: Mikhail Grabovski and the choice to swap Second-Round Draft Picks in 2012
A simple swap of possible rental players between two teams fighting for the playoffs. The Wild just need more depth in their lineup in their push and the Leafs could use some additional goaltending depth.
This gives both teams exactly what they need.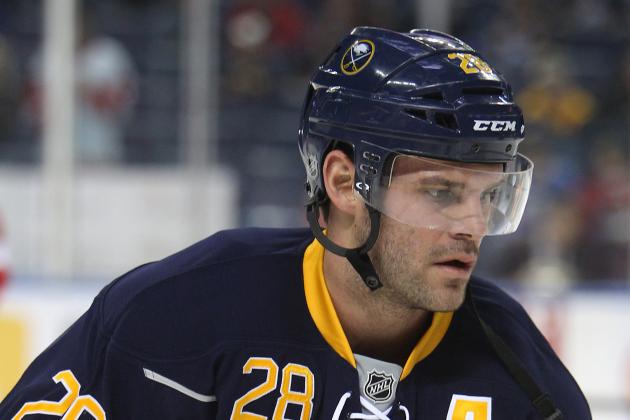 Tom Szczerbowski/Getty Images

To Toronto: Paul Gaustad & Conditional 2012 Fourth-Round Draft Pick

To Buffalo: Matthew Lombardi & a 2012 Fifth-Round Draft Pick
The Leafs acquire another faceoff specialist who also plays the tough style of play that Brian Burke loves. Gaustad would give the Leafs an ideal third-line centerman that would give the bottom-six a strong anchor. He is a great two-way player, and would also help the penalty kill.
The Leafs also acquire a fourth-round pick, which would become a third if Gaustad doesn't re-sign in the offseason.
The Leafs give up some speed in Matthew Lombardi, but in the long run, Gaustad might be a more valuable player.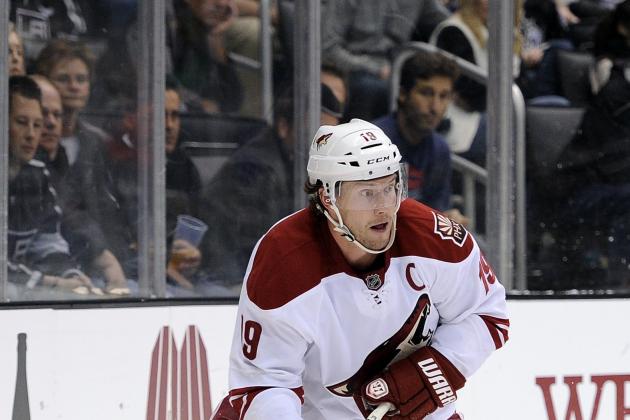 Harry How/Getty Images

To Toronto: Shane Doan

To Phoenix: Colby Armstrong & a 2013 Second-Round Draft Pick
While I don't like to use speculation that I got from Eklund, his suggestion that the Leafs might be after Coyotes captain Shane Doan does give me something to think about. Doan would become the oldest player on the Leafs and would give them valuable veteran leadership.
He might not be the most offensive player out there, but on a team that has lacked secondary scoring, Doan would be a pretty good fit on the second line.
Armstrong has had a run of bad luck in Toronto and perhaps it would be best for his career to get a fresh start elsewhere. He has been a great teammate for the Leafs when healthy, but that has not been very often.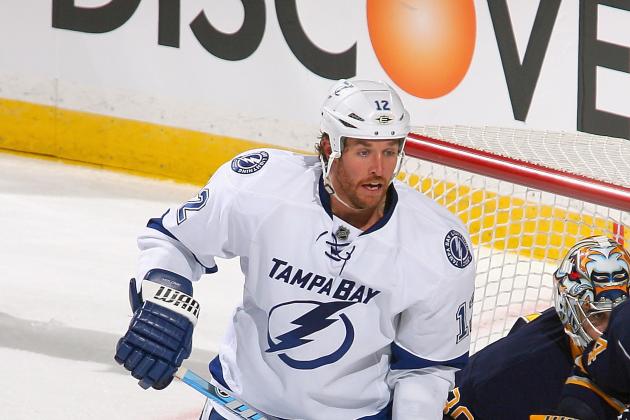 Rick Stewart/Getty Images

To Toronto: Ryan Malone & a 2012 First-Round Draft Pick
To Tampa Bay: Luke Schenn & Jonas Gustavsson
Well, I never thought I'd do this, but I'm suggesting trading Luke Schenn.
With the Leafs depth on defense, it has now become evident that Schenn could be dealt and get us more of a return than other defense would get us. Packaging Gustavsson with Schenn and sending them to the Lightning gives the Lightning the young goaltender they need and another young defenseman to grow alongside Victor Hedman.
The Leafs finally acquire Ryan Malone, who always seems to pop in trade rumors to the Leafs, and a first-rounder that, if the Lightning don't start to win soon, could be a top-10 pick.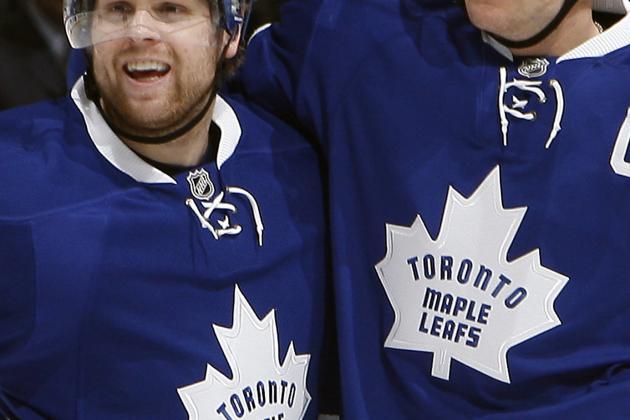 Abelimages/Getty Images

Forwards
First Line: LW- Joffrey Lupul C- Ryan Getzlaf RW- Phil Kessel

Second Line: LW- Ryan Malone C- Tim Connolly RW- Shane Doan

Third Line: LW- Nikolai Kulemin C- Paul Gaustad RW- Matt Frattin

Fourth Line: LW- Darryl Boyce C- David Steckel RW- Mike Brown

Defense
First Pairing: Dion Phaneuf & Keith Aulie

Second Pairing: John-Michael Liles & Jake Gardiner

Third Pairing: Cody Franson & Mike Komisarek

Goalies
Starter: James Reimer

Backup: Josh Harding
Cap Space: $5,638,333