Philadelphia Phillies: 12 Biggest Missed Opportunities of the Offseason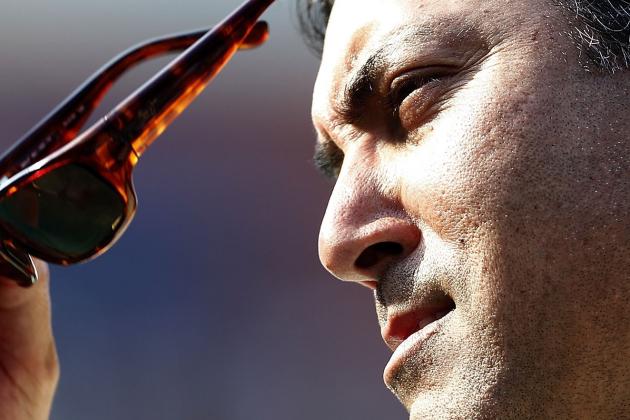 Jeff Zelevansky/Getty Images
Ruben Amaro has once again had a busy off-season
The Phillies, looking at the current team compared to the 2011 team have had a good offseason as they now have a better team.
They've upgraded two spots on the roster, the only two spots they touched: Closer and the bench.
Having said that, there is reason to believe they could have done a better job.
I say that because there are some missed opportunities this offseason.
Here is a look at their biggest missed opportunities of the offseason, opportunities to make it an outstanding offseason.
Begin Slideshow

»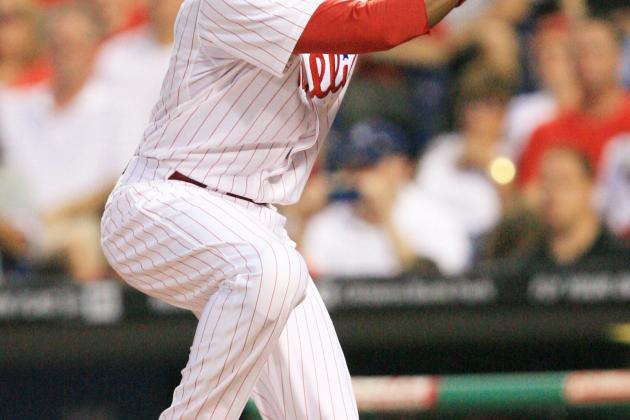 Hunter Martin/Getty Images
It's been a struggle for Brown's 2 partial major league seasons
This one has a very slim chance of still happening but the real opportunity to get the best haul in return has likely passed. That time was the Winter Meetings. Not that Gio Gonzalez was the best option, but looking at the package the Nationals put together to acquire him, the Phillies could have build a similar type of package around Brown.
The outfielder does not have an apparent role on the Phillies, long term or short term. It would be best for the Phillies to try and get the best return possible while he has some type of value. He is at great risk at becoming a bust quickly, and top prospects who are busts have a taint to them that causes teams to stay away from them.
It was actually best to trade him two and a half years ago, and with that value slowly diminishing, it's best to get something while they can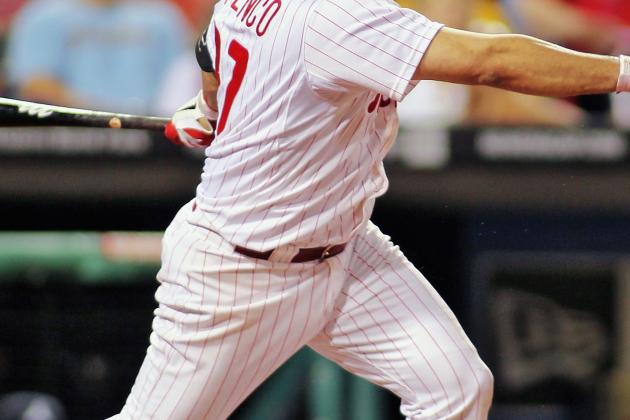 Len Redkoles/Getty Images
Polanco is solid when helathy, but that is proving to be quite rare
The big fish on the market, Aramis Ramirez, went to the Central champion Milwaukee Brewers, but he was the best option the Phillies had to upgrade at third base, a position they received little production from the incumbent Placido Polanco after April last season.
There still is the possibility of acquiring one through a trade, but it's not very likely. David Wright does not appear to be on the move, and third base is such a scarce position anyway that teams will not want to move their thirdbasemen anyway. The Phillies' opportunity to upgrade here has passed.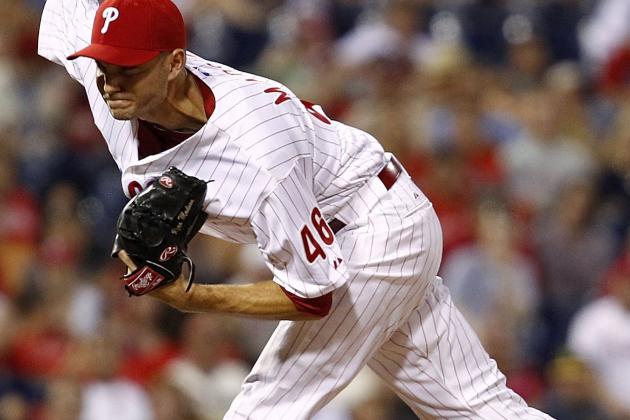 Jeff Zelevansky/Getty Images
Madson had a nice 2011 as a replacement closer
After examining the way the closer market fared, the Phillies possibly could have signed BOTH Jonathan Papelbon and Ryan Madson.
Heath Bell, who signed after Papelbon (thus having a higher demand), signed for nearly half the money. With the other half of the money, perhaps the Phillies could have signed Madson. The longtime Phillie probably would have had to be signed first, as he would not want to come back with Papelbon on the roster, but once they had him they could have courted Papelbon.
After the issue with Scott Boras, and the money they handed out to Papelbon, this opportunity is gone.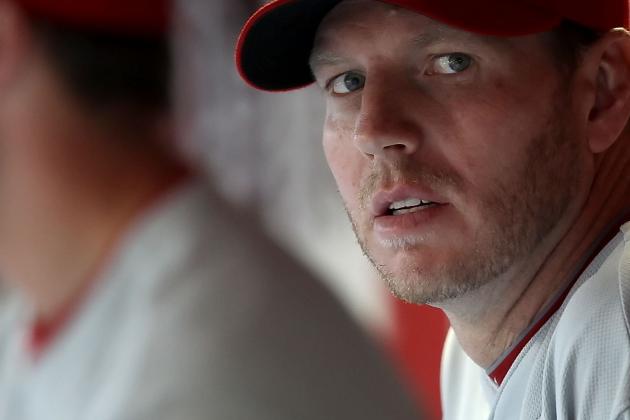 Christian Petersen/Getty Images
Halladay is the ace, with Lee waiting in the shadows, next in the rotation
And if they did get Madson back? They would have one of the most dominating pitching staffs ever.
Not only would they have a starting rotation that included Roy Halladay, Cliff Lee and Cole Hamels, but they would have a 7-8-9 innings combination of Antonio Bastardo, Ryan Madson and Jonathan Papelbon. That's for those off nights when their starters do not go seven innings.
And they'd still have Jose Contreras and Michael Stutes, Vance Worley in the rotation, and a lot of promising young relievers coming through.
How dominating would that be?
One of the best in recent memory. But no point in comparing it, as that opportunity is gone.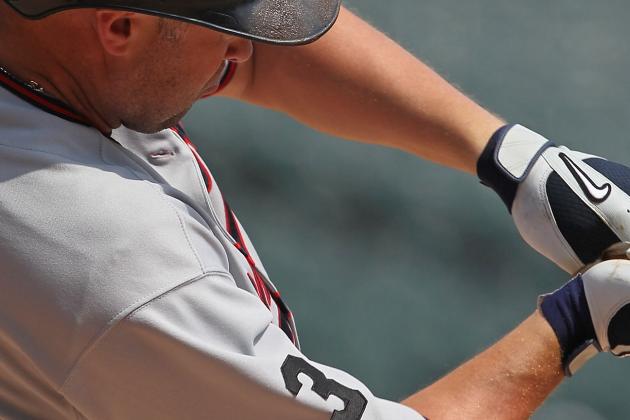 Jonathan Daniel/Getty Images
The Phillies were looking into the possibility of signing a guy like Michael Cudder, but ultimately did not
Another effect created by the Phillies' philosophy of how much money should be dedicated to the closer's position.
With the Papelbon $50 million, it became difficult to have enough money to pay another hitter to come in Philadelphia to give manager Charlie Manuel and the team more flexibility in the lineup.
Michael Cuddyer is a name that was considered, so much that he went out to meet and socialize with Manuel.
Then the Papelbon signing came and the possibility to sign people other than Laynce Nix types was gone.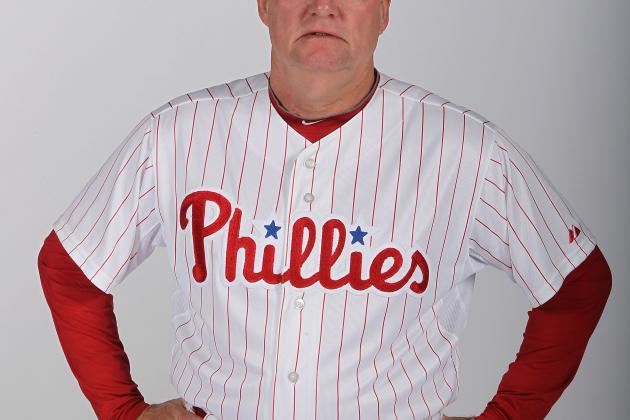 Nick Laham/Getty Images
It's difficult to find any evidence of Greg Gross's work
The Phillies curiously brought their entire coaching staff back, seemingly without even considering other options. Some guys were obvious fits to return, such as Rich Dubee.
But why would they not try and get a different voice in there for the hitting coach position. The reality may be that Charlie Manuel is the actual hitting coach on the team, but why not look?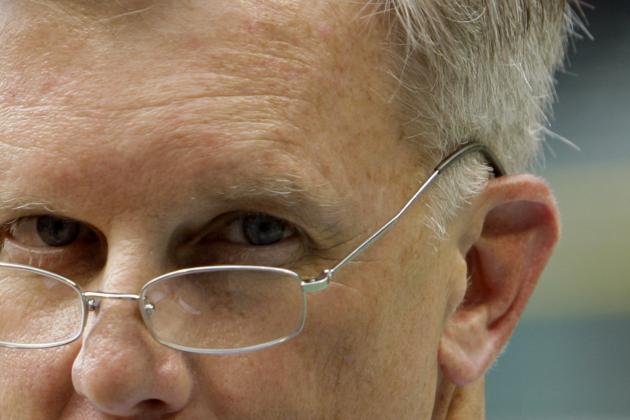 Bob Levey/Getty Images
Ed Wade returning to the Phillies has prevented them from trading with him
Although the Astros would seemingly be out of quality players to send to Philadelphia, it would have been nice to have done one final trade with Ed Wade, for nothing more than old time's sake.
Eddie is no longer with Houston after being fired, and he is now with the Phillies. So not only can they not make an immediate trade with him, Wade can not even go to another team in the near future, being that he is now back with the Phillies.
So in effect, there are two opportunities that have passed.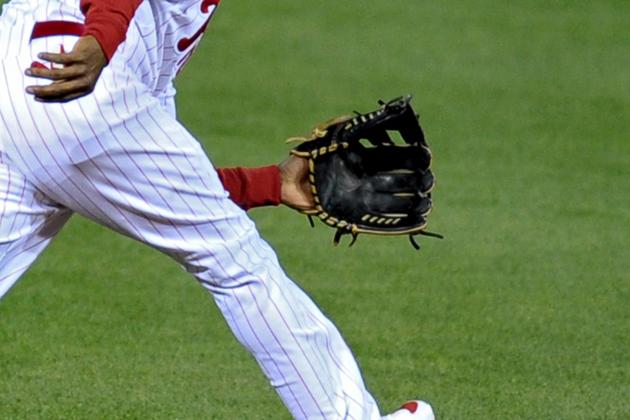 Drew Hallowell/Getty Images
He knows drama and he knows how to be a showman.
Similar to first base, singing Jimmy Rollins has prevented the Phillies from exploring other options in free agency or the trade front for a shortstop.
It would have been interesting to see if Rollins remained unsigned and Hanley Ramirez was more resistant to his move to third base, what kind of involvement the Phillies would have.
There is no conversation about it now because Rollins is locked up for more years and the Phillies are now limited at yet another position as far as options.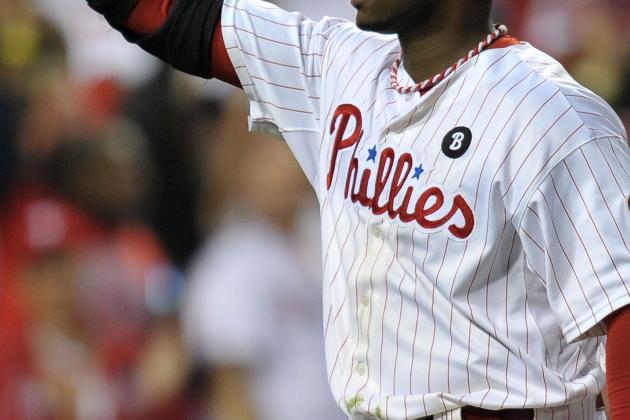 Drew Hallowell/Getty Images
Exploring other options is not an option for Charlie Manuel
What an interesting off season that would have been had Ryan Howard not sign his extension in April of 2010.
Howard would be a free agent, Pujols and Fielder would of course be free agents again this season, and Adrian Gonzalez may not have signed the extension he did if there was a big market for firstbasemen coming up, with Ryan Howard being included.
The dominoes would continue to fall, Pujols may not want as much money, being that Howard hasn't set the market for the top first baseman. Fielder would of course still be free in addition to Adrian Gonzalez. It would be like a fantasy draft at that point among big-budget teams. Each would likely be receiving a lot less money, being stacked on the market with each other, with the exception going to the last one to sign.
We were not able to enjoy that type of offseason and that type of hot stove around Major League Baseball, and not able to watch the sums of cash be thrown at people. That opportunity has too passed.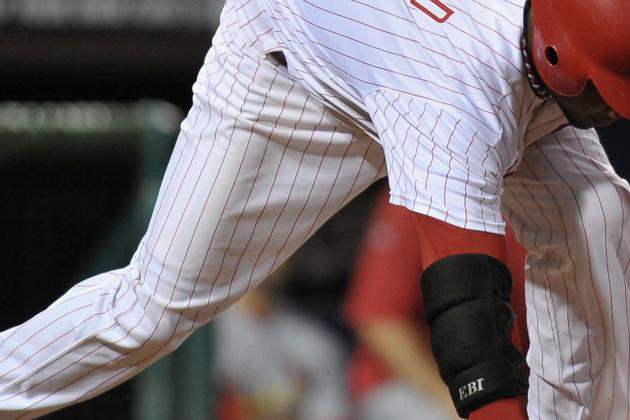 Drew Hallowell/Getty Images
Howard ruptured his achilles on the last play of 2011
This was literally the first thing that happened this offseason: discovering Ryan Howard was injured. Once the Phillies were officially eliminated, the trainers rushed out to Ryan Howard, who clearly was in pain.
Unfortunately, the Phillies did not catch a break on this one and have the MRI reveal that it was just a cramp or minor sprain. Instead, they got news that their slugger could be out for as much as the majority of 2012.
With the injury not going to change, and the surgery performed, the opportunity is gone to get any type of good news on Ryan Howard and find out he did not have a serious injury.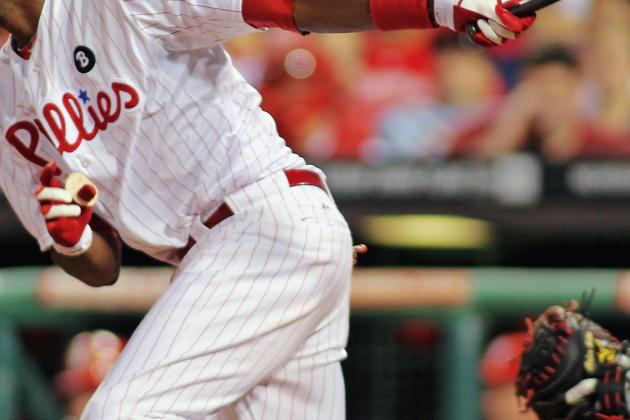 Len Redkoles/Getty Images
John Mayberry will likely take over as the primary left fielder
They had three positions at which to do this: Left field, short stop and third base. They only got more youthful in left field, doing so quite considerably by more than ten years.
There really were not any other positions at which they could do this.
Ruben Amaro has indicated that he would liked to have done this, but there really is not much apparent effort.
They would have gotten younger at third base nearly by default, as many replacements for Polanco would be younger but even for this they failed to do so.
Their bench certainly did not get any younger, and the bullpen is the only location they now can install more youth. But teams' identities aren't found in the bullpen, so this really would not have gotten the team younger. They missed their chance at this one by having Rollins and others locked in for long-term deals.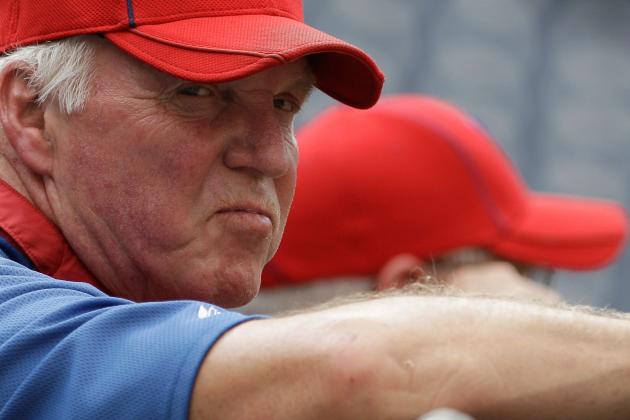 Rob Carr/Getty Images
Charlie Manuel will enter his seventh season as the Phillies' manager
This is an interesting position in which the Phillies put themselves. They signed Charlie Manuel to a contract extension only a few weeks before the season, and so Manuel was guaranteed money for both 2012 and 2013.
There has been a strain in the confidence of Manuel to preach patience to his hitters, and the importance of working the count.
Would they have made a change if not? It's nearly a 99% chance they would not, but they missed the opportunity to at least seriously think about a replacement.