10 Ways Ring of Honor's Popularity Has Changed the WWE Product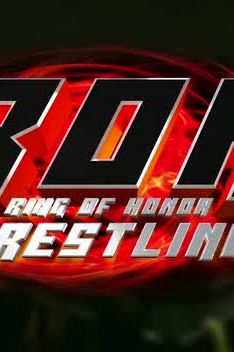 Photo courtesy of wrestlinggold.blogspot.com
Contrary to popular belief, there are actually three, not just two, major wrestling promotions in the United States: WWE, TNA and Ring of Honor.
Though the casual wrestling fan might only acknowledge TNA or the WWE, ROH is quickly becoming a popular alternative to the two more mainstream promotions.
Fans love ROH, its style of wrestling and the fact that former ROH stars have gone on to succeed in the WWE.
They also love that ROH's increasing popularity has affected the WWE in a variety of ways, mostly for the better.
So, let's take a look at 10 ways that ROH's popularity has changed the WWE product.
Begin Slideshow

»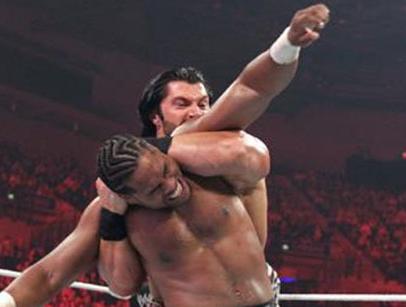 Photo courtesy of WWE.com
This is something that I've only recently noticed, but WWE stars who have "the look" but not the talent haven't been getting the massive pushes as of late.
Mason Ryan has been nowhere to be found on Raw, Ezekiel Jackson has been put on the back-burner on Smackdown and The Great Khali has parted ways with the company.
This is a page right out of the ROH playbook: You can't wrestle, you don't get pushed or, in some cases, you don't have a job.
ROH pushes guys with great physiques, but only guys who look good and can wrestle, and now, the WWE seems to be using that very same philosophy.
While some WWE stars may still be getting pushed too much, that is the exception rather than the norm now, and most of the guys who are being pushed are getting elevated because of their talent level rather than their testosterone level.
And that's exactly how it should always be.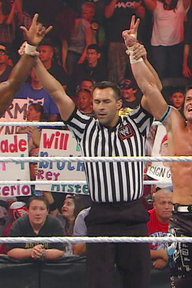 Photo courtesy of WWE.com
One of the best things about ROH is and always has been its amazing tag team division.
ROH has thrived because of teams like Wrestling's Greatest Tag Team (Charlie Haas and Shelton Benjamin), the Kings of Wrestling (Claudio Castagnoli and Chris Hero), the American Wolves (Davey Richards and Eddie Edwards) and the Briscoe Brothers.
WWE officials have seemed to realize that tag teams are a critical part of pro wrestling and have at least tried to improve the company's stagnant tag team division as a result.
Sure, it's far from great and still borderline terrible. But we did see the formation of more permanent tag teams like Air Boom and Epico & Primo in 2011, as well as some short-term teams like Dolph Ziggler & Jack Swagger and the Awesome Truth.
The WWE's tag team division still has a very long way to go until it's fixed, but ROH's tag team success seems to be influencing the WWE to make a tag division that is at least somewhat formidable.
ROH puts on feuds that are entertaining because of what goes on outside of the ring and on the mic, but for the most part, the company's best rivalries are so good because of the in-ring action.
The wrestling—see Davey Richards versus Eddie Edwards—is simply unbelievable in ROH's main event feuds, and the WWE seems to have taken a step in the right direction in this category as well.
The two best feuds of 2011 (Randy Orton versus Christian and John Cena versus CM Punk) were both highlighted by multiple phenomenal matches, and now, Punk is feuding with one of the best wrestlers in the company, Dolph Ziggler.
That's obviously a change for the better.
Quality feuds can succeed because of great mic work, but the best rivalries are deemed as such primarily because of what goes on in the ring.
If the WWE continues to build up feuds that revolve mostly around the in-ring action (like ROH), that will go a long way toward pleasing the older fans.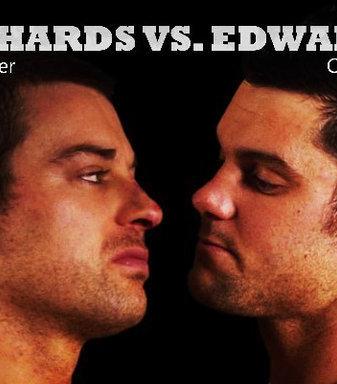 Photo courtesy of wrestlingrambles.com
Vince McMahon might say that he doesn't view TNA or ROH as any sort of competition to the WWE.
But the bottom line is that the success of both companies (however minimal it may be) pushes the WWE to be better.
Though neither TNA nor ROH realistically has a shot at catching the WWE anytime soon (unless the WWE Network is a colossal failure), the fact that they even exist is going to drive the WWE to improve, even if only on a subconscious level.
WWE officials may not admit that ROH is "competition" or that is has any effect on the WWE whatsoever, but—make no mistake about it—they pay attention to what goes on in ROH, what fans like about it and how it is able to succeed.
Then, they use that to improve the overall quality of the WWE product.
Vinny Mac would never own up to that, though.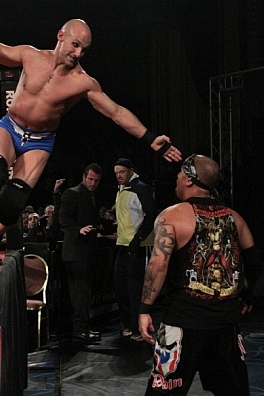 Photo courtesy of dearbornfreepress.com
ROH is an Internet wrestling fan's dream.
It focuses primarily on what goes on in the ring, it doesn't feature very many stupid story lines and it pushes guys based on their talent rather than their looks. And that's what we like about it.
So, has anyone noticed that the WWE has been trying to pull an ROH lately and cater to us Internet fans?
I mean, just look at the recent success of guys like Dolph Ziggler, Zack Ryder, CM Punk and Daniel Bryan, and you'll notice that the common link among them is that they all have a bit of a cult following on the Internet.
Just like ROH.
The success of ROH and the way that wrestling fans praise the company on the Internet has resulted in the WWE pushing stars who fit the ROH-prototype more so than the WWE prototype.
Indeed, WWE officials now pay a lot more attention to what is being said and written on the Internet than it did before ROH was as popular as it is now.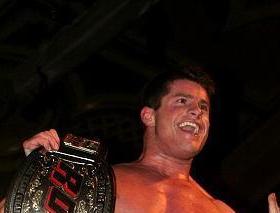 Photo courtesy of mylot.com
This one is pretty obvious.
The WWE's main roster features a few stars who rose to fame in ROH, including Evan Bourne, Daniel Bryan and CM Punk.
Had these guys not achieved so much in ROH and made a name for themselves there, then they probably wouldn't be in the WWE today.
But ROH has a huge following among wrestling fans, and its reputation as one of the very best promotions in the country as well as its popularity have resulted in an increase in the number of former ROH guys we see on WWE TV.
If ROH was just another indy promotion that no one really cared for, then Bourne, Punk and Bryan wouldn't have the fanbases they have today.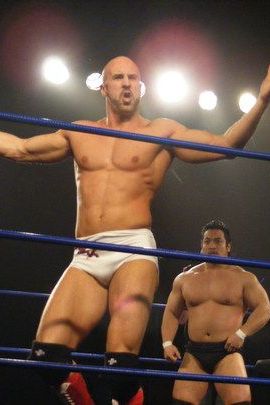 Photo courtesy of sportales.com
I don't really like to call ROH a "WWE developmental territory" because it's kind of a slap in the face to everyone in that company, but in many ways, that's what it has become.
As I mentioned in the last slide, guys like CM Punk, Daniel Bryan and Evan Bourne rose to fame in ROH before signing with the WWE.
And, not surprisingly, that trend has continued.
The WWE has also pried former ROH World Champion Tyler Black (a.k.a. Seth Rollins) as well as Claudio Castagnoli away from the company in recent years, proving that ROH is often used as a stepping stone to the WWE.
You go to ROH, you get noticed and then you make your way to the WWE.
It's pretty much like Florida Championship Wrestling, only the FCW workers are under WWE contract while the ROH guys aren't.
In the past, wrestlers who honed their craft on the independent circuit before signing with the WWE were generally looked upon by the company.
But that philosophy has changed recently, according to the Wrestling Observer Newsletter (via SEScoops.com):
Because many of FCW's most promising stars spent years working the independent scene (Rollins, Ambrose), that path is no longer looked down upon the way it was just a few years ago.
In other words, WWE officials finally wised up and realized that a wrestler having success in ROH (or any other indy promotion for that matter) is a good thing rather than a bad one.
The top three FCW talents (Antonio Cesaro, Seth Rollins and Dean Ambrose) all honed their skills and developed cult followings on the indy scene before signing with the WWE, and now, FCW has one of its best rosters ever.
Cesaro and Rollins succeeded in ROH prior to moving on to WWE, and they've opened the doors for more independent stars, like Ambrose, to sign with the company.
This is something that could payoff big time for the WWE down the road.
The WWE had a fantastic 2011.
Why? Because it was one of the better years for the company wrestling-wise in recent memory.
Not only did we get phenomenal bouts from John Cena's feud with CM Punk and Randy Orton's rivalry with Christian, but we also got a number of memorable TV and pay-per-view matches featuring guys like The Miz, Alberto Del Rio, Dolph Ziggler, Daniel Bryan and Cody Rhodes.
Overall, the WWE just seemed to place a much bigger emphasis on quality wrestling than it has in recent years, and it really showed.
Even when the storylines sucked, the wrestling usually didn't, and you might say that ROH played a big role in the WWE's shift toward better wrestling.
Although there's no direct link between the two, the fact that ROH put on a number of good matches last year drove the WWE to do the same.
Photo via bleacherreport.com
Without ROH, you would never have seen that picture you're looking at.
CM Punk as WWE Champion and Daniel Bryan as World Heavyweight Champion would be a figment of your imagination because there's no way in hell either of those guys ever become World champions in WWE if it weren't for ROH.
Both Punk and Bryan developed their skills in ROH, earned themselves huge cult followings there and as a result, signed with the WWE and were pushed to the highest point of their careers when they got there.
There's no doubt in my mind that the recent success of both Bryan and Punk stems from their achievements in ROH, and the fact that ROH is still increasing in popularity today.
Wrestling fans want to see former ROH names at the top of the business because they know that ROH guys can wrestle, and when you can wrestle and have a cult following, then the recipe for success is definitely there.