New Orleans Saints vs. San Francisco 49ers: 5 Saints Responsible for the Loss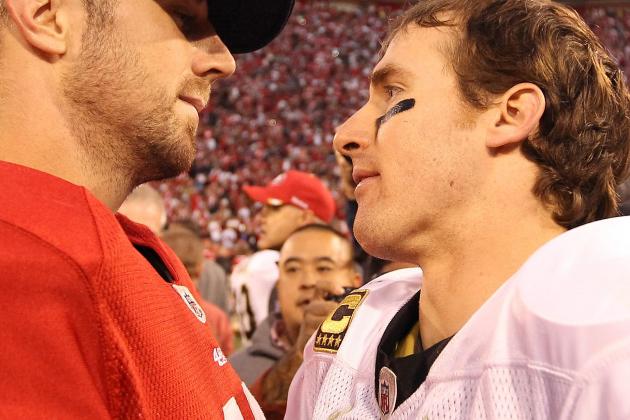 Ezra Shaw/Getty Images

The San Francisco 49ers defeated the New Orleans Saints 36-32 on Saturday, but who is to blame for the Saints' loss?
Many people figured the Saints to be the better team in their divisional round, including Las Vegas, who at one point had the Saints at four-point favorites.
The Niners played tough football and ended up winning the thriller behind their fiery head coach and studly tight end.
Want to lay it all on one Saint? Here's a few you can attack.
Begin Slideshow

»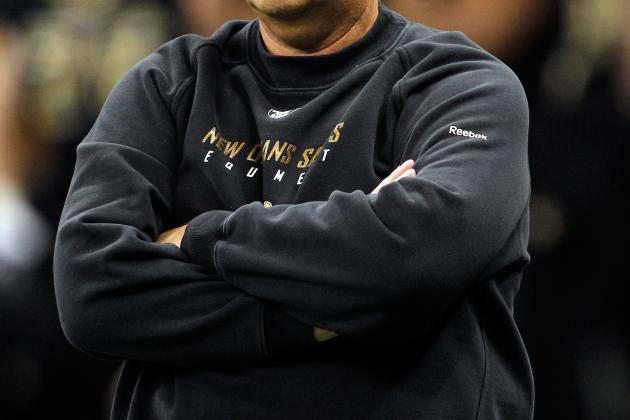 Chris Graythen/Getty Images

Gregg Williams is the Saints' defensive coordinator and a well-respected one at that, but his blitzing, man-coverage tendencies proved fatal late in game, resulting in the Saints' loss to San Francisco.
Williams failed to adjust his schemes. If he would have just moved to a zone coverage at points in the fourth quarter, he could have eliminated the multiple big plays that Vernon Davis burned the defense on.
As for Sean Payton and Pete Carmichael, I know that the Saints are primarily a pass-first offense. That's all well and good, but when you only run the ball 14 times, you lose all sense of balance.
I mean, at least 20 runs would have been nice. Keep them honest.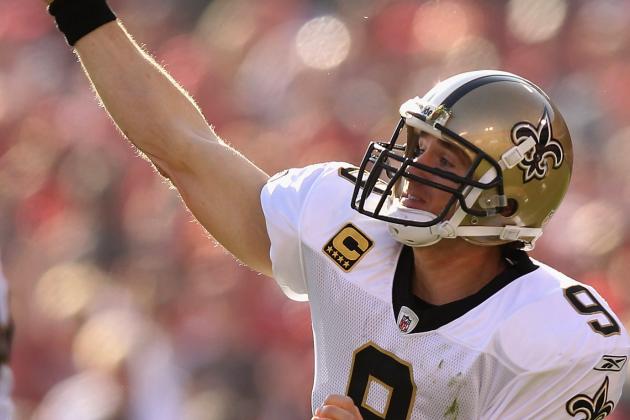 Ezra Shaw/Getty Images

I know this one is going to be hard to swallow for Saints fans, but often times in a big playoff loss, the quarterback shares some of the blame.
Drew Brees played well, but his yardage numbers are a product of throwing the ball 63 times and two of his four touchdowns were because of remarkable after-the-catch plays by his receivers.
At times in the game, Brees looked confused and helpless trying to dissect the 49ers' coverage schemes, thus resulting in two interceptions.
I'm not saying that as Saints fans you need to point the finger at Drew Brees for this loss, but he does deserve a little bit of the heat for the outcome.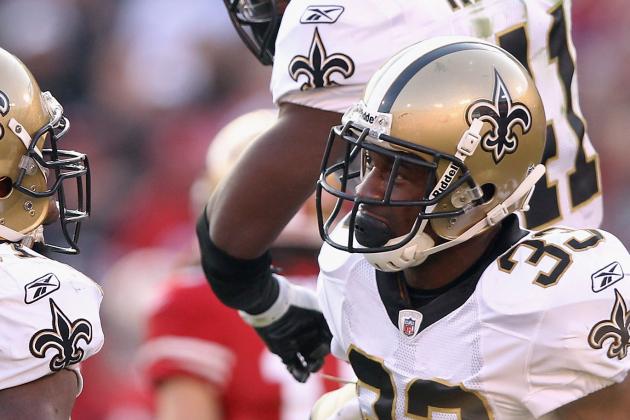 Ezra Shaw/Getty Images

Gregg Williams may not have made the world's best calls on defense, but his players certainly didn't make the stops when they needed to.
On the last drive alone, the Saints' defense let Alex Smith go seven plays and 85 yards in only one minute and 28 seconds. That's embarrassing.
There were blown coverages and busted tackles by this Saints bunch, and on Alex Smith's touchdown run, they just looked completely out of works.
The Niners' offense stepped up, and the Saints' defense didn't really rise to the challenge.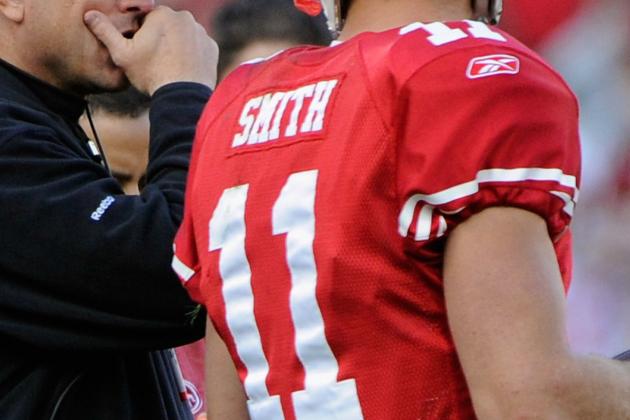 Thearon W. Henderson/Getty Images

Yes, I said it.
Maybe the Saints shouldn't blame anyone for their loss. Maybe the 49ers are just the better team.
The 49ers looked like a more complete football team on Saturday on both offense and defense. They had a nice balance of passing and running and despite giving up a lot of yards, their defense was hitting hard and flying around the field.
Plus, Aldon Smith is a freak—his 14 regular-season sacks was tops among rookies and fifth overall in the league.
Maybe instead of running around trying to blame people for why you lost, just concede the defeat and realize that the San Francisco 49ers were the better team.