6 College Football Coordinators Who Could Be Head Coaches in a Year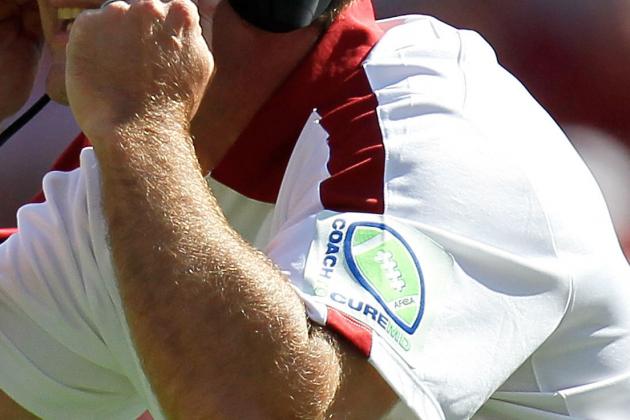 Kevin C. Cox/Getty Images

After the former Auburn offensive coordinator whiffed on a number of high profile job openings and accepted the open position at Arkansas State, it's important to note rising assistants who are beginning to show up on the radar of athletic directors across the country.
It's also necessary to examine just how fragile the positive momentum they may have at the moment truly is. Here are America's current furious five.
Begin Slideshow

»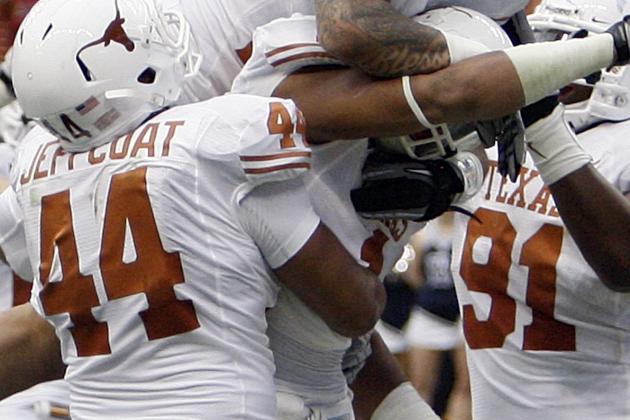 Bob Levey/Getty Images

One of the first names to come to mind, Diaz defines the term "rising star" as accurately as anyone in the country.
The young (37) defensive mind is coming off of his first year in Austin after a year occupying the same position in Starkville for Mississippi State, where, in both places, he's succeeded in building wildly effective fronts and throwing an array of blitzes at opposing offenses from all angles.
Throw in the fact that he has experience recruiting and coaching in the ACC (during his time as a position coach at North Carolina State, SEC and now the Big 12), and his ability to quickly endear himself to the media at his stops. It's not unfathomable that a program in the south or southwest would take a shot with a young coach frustrating a number of talented offenses.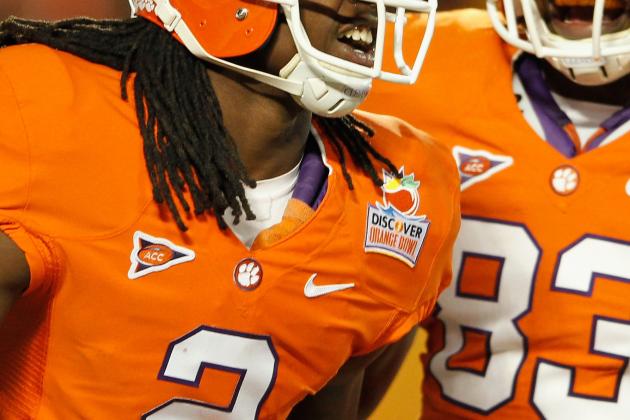 Mike Ehrmann/Getty Images

Let's for a moment forget the whole "Orange Bowl thing," and appreciate the season first-year Clemson offensive coordinator had at the helm of the Tigers' offense.
Morris took a first year QB in Tajh Boyd (coming off of ACL surgery, mind you) and turned him into the ACC's most versatile QB. His uptempo, no huddle attack also gave birth to freshman WR Sammy Watkins explosive freshman year—something Morris will be able to point to no matter where he's coaching.
He already has two signature names to drop in living rooms everywhere. There's a reason one of the first moves Urban Meyer—one of the fathers of the modern spread—made one of his first calls to Morris when assembling his new staff at Ohio State. He knows very few can transform an offense (with somebody else's players as quickly as Clemson's (current) trigger man.
Oh, and that his experience and recruiting connections helped to foster top HS talent in Texas only adds to his appeal.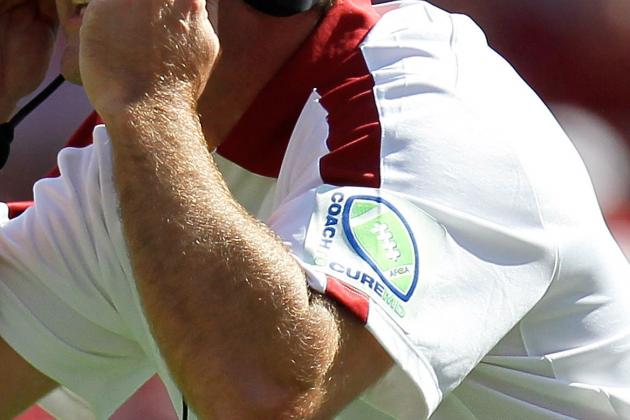 Kevin C. Cox/Getty Images

If you saw any of last week's BCS title game—a quarter, a drive, a play, anything—you know not only what Alabama's defense has been able to accomplish under the watchful eye of head coach Nick Saban, but just how dominant the side of the ball has also been during Kirby Smart's five-year tenure in Tuscaloosa.
Smart, 36, already has experience coaching at four signature southern schools (Florida State, Georgia, LSU, Alabama), as well as a year in the NFL. If we've learned nothing this offseason, it's that schools are perfectly willing to align themselves with the assistants of far more successful programs.
I'm staring bullets directly at you, Tennessee.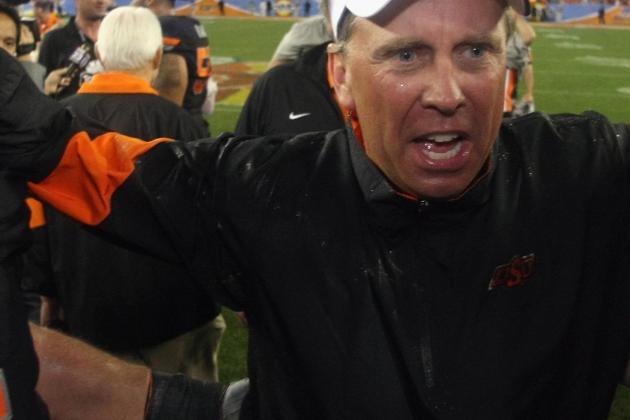 Donald Miralle/Getty Images

In all fairness to Monken's prospects as a future head coach, he inherited QB Brandon Weeden, WR Justin Blackmon and an offense designed by current West Virginia head coach Dana Holgorsen.
To his credit, though, he not only didn't screw it up, but he helped take it to heights unseen (a BCS game) by Cowboy fans.
The Pokes' wide open air raid attack swallowed the Big 12 up whole (save for pesky Iowa State). They managed to cap the season by taking it to Stanford—a team who had previously only been tested by USC and Oregon, two teams that finished just behind Oklahoma State in the final AP poll.
Monken's name was thrown around during Illinois's search for a new coach, and if he's able to develop a new signal-caller in Stillwater, the floating will turn to signing soon.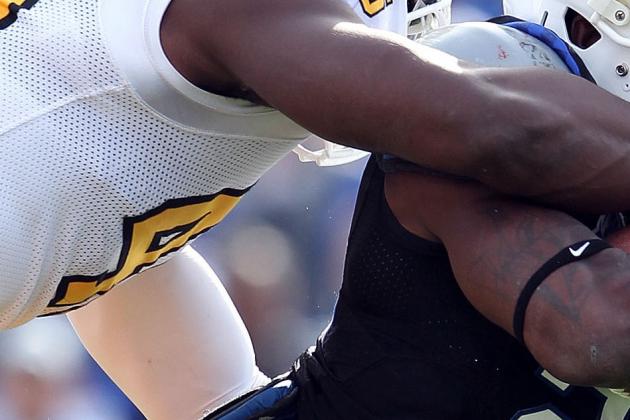 Andy Lyons/Getty Images

If Justin Wilcox's name is familiar to you, it should be—he's ONLY coached defenses and defensive positions at major schools.
Not "No Something Tech" or "Eastern Something State"—it's been Boise State, Cal, Tennessee and now, Washington on his résumé. Wilcox helped the Broncos' D thrive during their Fiesta Bowl runs, solidified a Tennessee D and now gets his biggest fix-it job in coordinating Washington's defensive efforts.
Even with such a low bar, if Wilcox is able to build an above average defense in Seattle, he'll instantly be looked at as a viable candidate for an open job—especially given his experience coaching and recruiting to so many major programs in such a short time. He's either Manny Diaz Northwest or Justin Wilcox Southwest.
It may still be too early to tell.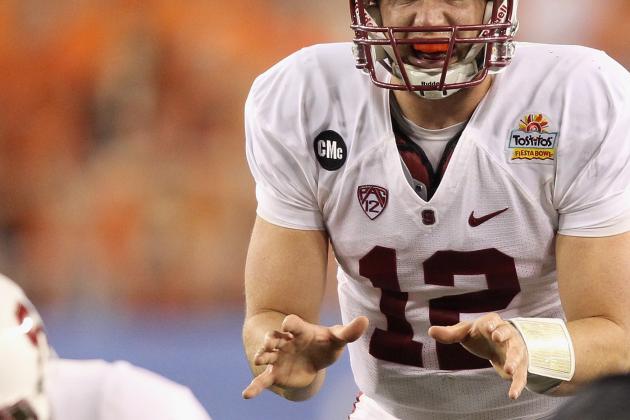 Christian Petersen/Getty Images

In talking about Chad Morris, I mentioned his ability to point to Tajh Boyd and Sammy Watkins as names he can drop easily in the living rooms of prospective.
Well, Hamilton—despite only serving as Stanford's offensive coordinator for a year—can point to the biggest fish (or tree) of them all, Andrew Luck, as not only a star QB he's tutored, but as a star QB who he empowered with the ability to make complicated checks at the line of scrimmage or call plays himself in the huddle.
Like some of the other guys, Hamilton can also point to his professional experience not just to prospective signal-callers, but also to a wide swath of prospects who could potentially buy into what a young coach is selling. Look for Hamilton's name—fun as it is to say—to become one we all hear a lot more of if the post-Andrew Luck era finds Stanford again with a number next to their name.