Giants vs. Packers: Twitter Blasts Referees for Overturning Fumble
January 15, 2012

Jamie Squire/Getty Images
If the Green Bay Packers end up beating the New York Giants to advance to the NFC Championship Game, you can rest assured that there will be some chatter about how they won the game because of "the fumble."
Or maybe we'll call it "the fumble that wasn't a fumble." Maybe we'll call it something a little more clever. Who knows?
The point is that the refs screwed up in a big way. They initially ruled that Greg Jennings had caught a pass and then fumbled it while going to the ground, but they reviewed it and determined that Jennings was down.
Even though he wasn't. It was a fumble, plain and simple.
The refs may not have been able to tell that was the case, but Twitter sure could. Jennings' fumble took the Twitterverse by storm.
ESPN columnist and Pardon the Interruption co-host Michael Wilbon said what everyone was thinking: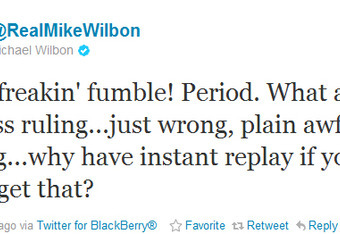 ESPN radio personality Bryan Broaddus pulled no punches in going after the referees: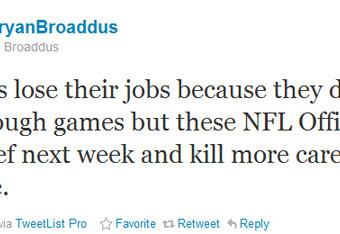 Naturally, it didn't take long for the conspiracy theories to start making their rounds. 
'Duk, editor of Yahoo! Sports' Big League Stew, put it perfectly: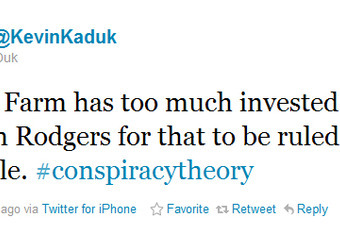 Photographer Jason Odell jumped on that bandwagon too: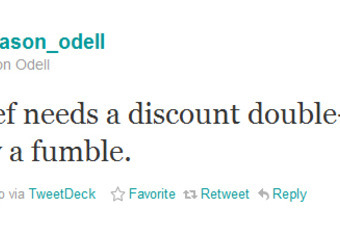 Instead of a discount double-check, Stephanie Bowen thinks the refs should have just found a computer and checked Twitter: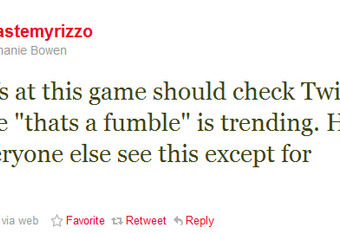 ESPN's Rachel Nichols pointed out that there was another fascinating trend going on on Twitter: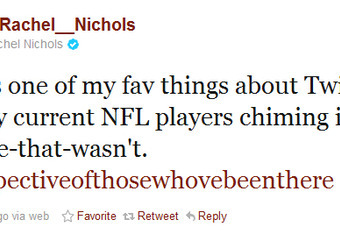 For example, here's what Donte Stallworth had to say: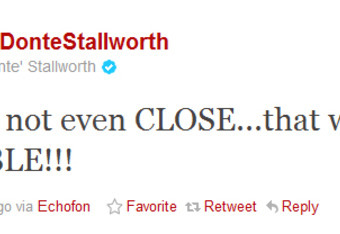 And Matthew Stafford: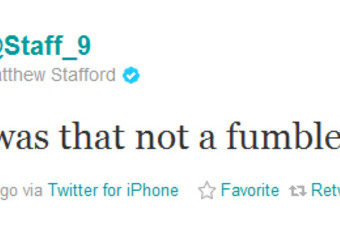 And Fred Jackson: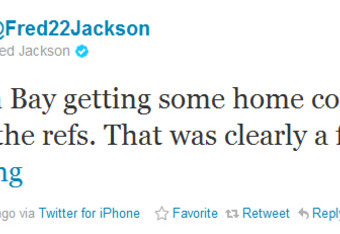 Heck, you don't have to be a football player to know that it was a fumble. Eric Hosmer of the Kansas City Royals saw it for what it was: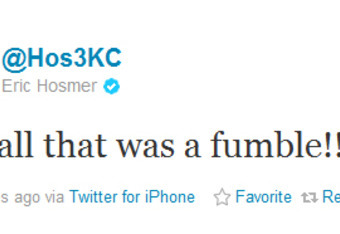 Same goes for WWE star Shawn Michaels: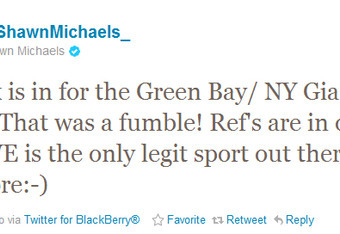 You heard it here first, folks. WWE is more legit than the NFL.
Maybe the world really will end in 2012...
There are plenty more where these came from, my friends. Check back periodically for more tweets on the fumble that never was.
Hey, that might be a good name for it.