Iman Shumpert: 5 Early Signs the New York Knicks Rookie Will Be an NBA Star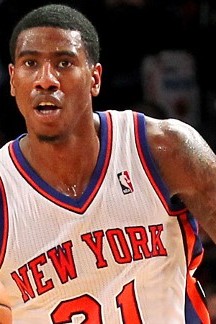 Iman Shumpert has already shown enough potential to become an NBA star, although the New York Knicks are only 12 games into the season.
Considering the fact that he is a rookie, the overall gifts that the confident guard possesses are extremely impressive.
Displaying pesky defense, aggressive offensive moves, athleticism, the versatility to play both guard positions and several abundant stat lines that he has posted, he has proven that he is not only the steal of the 2011 NBA draft, but also talented enough to one day become an NBA star.
Begin Slideshow

»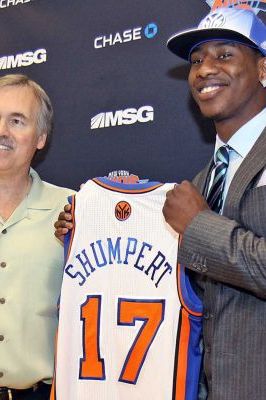 The pressure that comes with being a rookie in the NBA is tremendous; now place that rookie in the city of New York and that pressure grows exponentially.
Many players, even veterans, can't handle playing in New York, since the swarming media and demanding fans can make certain players feel as though it is impossible for them to fulfill the expectations made by the overall city itself.
However, Shumpert has proven that he can handle whatever the city of New York can throw at him.
He has displayed great confidence in his game, which can become comically arrogant at times. During practices, his voice can be heard echoing through the gym, playfully taunting his opponent, referring to himself by a self-proclaimed nickname in the third person, "You can't spin on Shump Shump," as evidenced by this video.
Regardless of the admiration he has for his own game, he has already shown that he is willing to learn from the accomplished Carmelo Anthony, Amar'e Stoudemire and Tyson Chandler, as well as the Knicks coaching staff.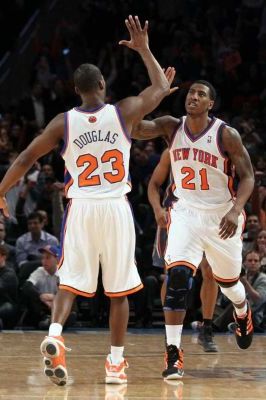 The best game he had so far this season, in a loss to the Charlotte Bobcats on January 4th, illustrates just how dangerously versatile he can be.
He contributed across the board posting 18 points, five rebounds, three assists, two steals and one block with only two turnovers.
As if the above stats weren't impressive enough, his shooting percentages were impeccable as well. He shot 60 percent from inside the three-point line, while knocking down 67 percent of his long-distance shots and hitting both of his free throws.
Granted it's only a one-game sampling, but just about all his games have boasted bountiful offerings on both sides of the floor.
However, his versatility is not only limited to his statistical production; his size also gives the Knicks the luxury of utilizing him at both guard positions, which will allow him to slide over to the shooting guard position when Baron Davis makes his triumphant return to the hardwood.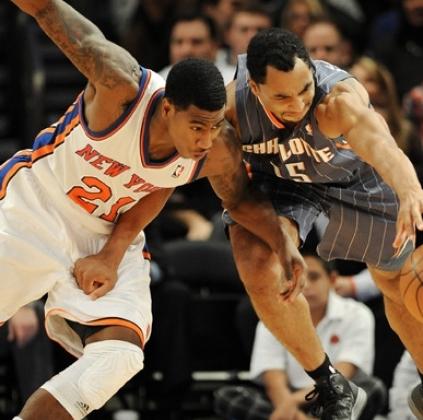 When Shumpert was taken by the Knicks in the 2011 NBA draft, his defense and his athleticism were his two most heralded attributes, since he was one of the ACC's top defensive players.
Although his average of 2.3 steals per game is enough to hint at the defensive ability he has, it is not enough to fully illustrate just how good of a defensive player he is.
His first impressionable defensive sequence came in the preseason game against the New Jersey Nets, when he was guarding Deron Williams. He jarred the ball loose from him, then blasted past him on a fast break springing towards the hoop for an easy layup.
Shumpert's combination of athleticism, length and lightning-quick reflexes will be a gigantic asset to the Knicks when they go up against Derrick Rose and many of the other elite point guards the NBA has to offer.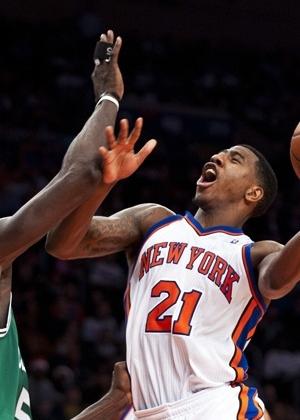 As proven by the 102 field-goal attempts taken by Shumpert in his first eight games, he is certainly not gun-shy.
Although the bulk of shots he has taken is enough evidence to prove his offensive aggression, his ability to use his explosiveness to get to the hoop is his most impressive ability on offense at this point of his career.
Shumpert's athleticism and length give him a leg up on his opponents, as he is able to use his quickness to slash past them and put himself in a position to get to the foul line, or get a high-percentage shot at the rim.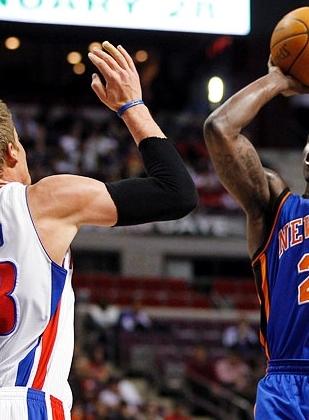 When you get drafted by a team coached by Mike D'Antoni, your jump-shooting ability is analyzed under a microscope.
Although he is only shooting 37 percent from field-goal range, that is somewhat misleading since he is a rookie, for one thing, and will develop better shot selection over time.
The other thing is that the mechanics of his jump shot are surprisingly fluid and show enough potential for him to possess a solid jump shot in the near future.
His ability to get to the rim will likely always be his offensive specialty, but since he has Phil Weber helping him along the way—one of the best in the business at working on shot mechanics—there's no reason to believe that this area of his game won't become more polished as his career goes on as well.