NFL Playoffs 2012 Broncos vs. Patriots: The 5 Greatest Moments of a 45-10 Win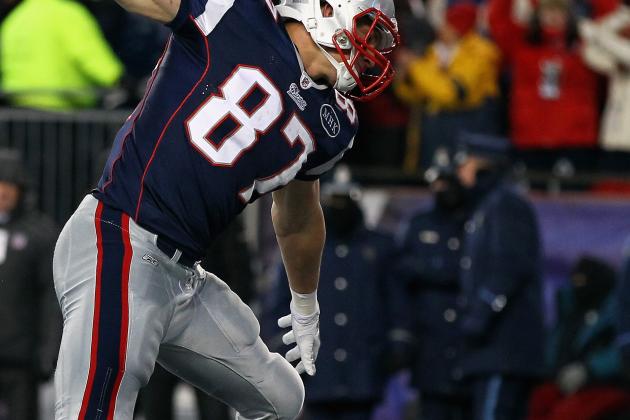 Al Bello/Getty Images

He was preparing for the January 14 Divisional Round showdown with the Denver Broncos. He heard everything. Brady knew that TebowMania was coming to his house. He knew a whole country of Tebow fans would be watching, hoping for a Patriots loss. Brady also knew that he was the best quarterback on the field.
He proved that he was the best, tossing 363 yards and six touchdowns en route to a 45-10 thumping of the visiting Denver Broncos and their superstar quarterback Tim Tebow.
Wes Welker, Rob Gronkowski, Deion Brach and Aaron Hernandez all crossed the coveted plane and added six points for New England.
Here are the five greatest moments in a crazy New England blowout win.
Begin Slideshow

»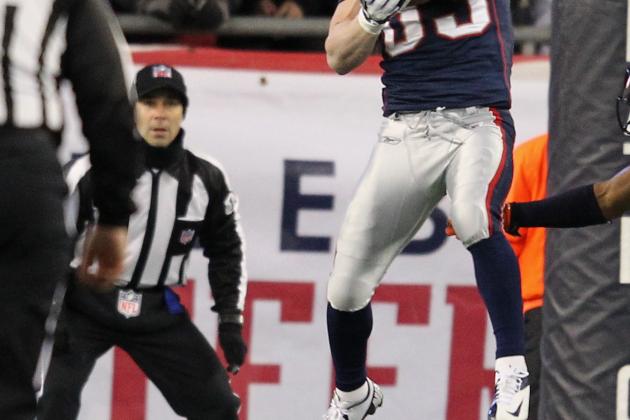 Jim Rogash/Getty Images

On Saturday night I was watching the Broncos-Patriots game in a house full of Tebow fans. It wasn't my smartest idea. After almost a thousand Tebow jokes and a thousand more "Tebow is Jesus" statements the game was finally underway.
Before I could even get my drink, sit down and tell my buddy that, "Brady has this in the bag bro," Wes Welker had crossed into the end zone. While all the Bronco fans were dead silent I was cheering to myself.
That touchdown started a momentum burst that carried New England throughout the whole game. It automatically put the Patriots a step ahead and Denver a step behind. Of course every touchdown is important but this one was special.
Not only was this the first of three touchdowns for Gronk, this was the catch of the game. Every time I watch this young tight end I just feel more excited. He hasn't even hit the peak of his career yet and Gronkowski is playing like the best tight end in the league.
This catch just proves my point. Brady led Gronk perfectly. Then Gronkowski got great separation from the coverage, extended his arms, bobbled the ball, dove to the ground, jumped up with possession of the pigskin and then "Gronked" while a New England crowd just exploded.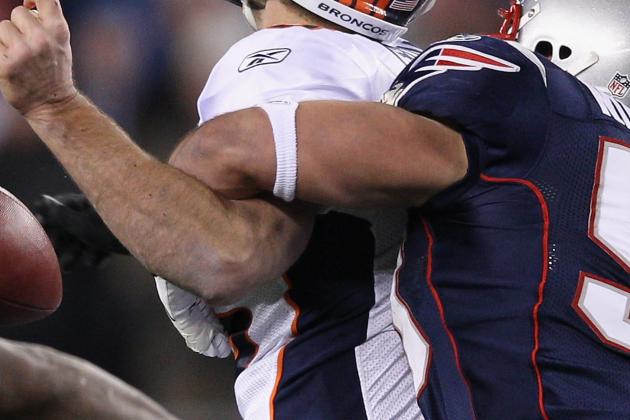 Elsa/Getty Images

The Patriots had just marched down the field and scored to make it 7-0. It looked like Tim Tebow and company would do the same. After a 14-yard run by Tebow and a 19-yard burst by McGahee, Denver was at the New England 37 with a 2nd and 9 situation.
That's when the much-maligned Patriots defense finally decided to show up. Rob Ninkovich burst through the line and sacked the great Tim Tebow. But it didn't stop there. Ninkovich then proceeded to force a fumble,which Brandon Spikes recovered.
When it was all said and done, New England found itself with a fresh pair of downs. Brady then ended that drive with a miracle catch by the Gronk and the Patriots were up 14-0. If it wasn't for that play the score could have been 7-7 and then anything could have happened.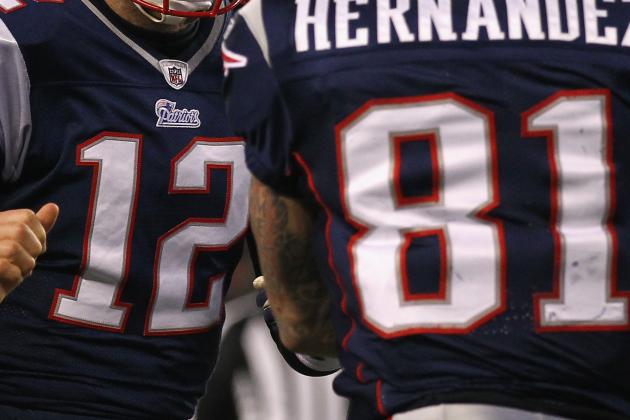 Al Bello/Getty Images

There was nothing ultimately amazing about this touchdown. It was a routine throw and catch. But with this 17-yard touchdown strike Tom Brady had tied an NFL record. At that point he had thrown six touchdowns, which tied the NFL record for most passing touchdowns during an NFL playoff game.
The whole week the talk of the town was Tebow. Tim Tebow this, Tim Tebow that. No one really cared about the surefire Hall of Famer in the room. With that pass Brady destroyed the "Spygate Curse" and the Denver Broncos.
In a cold night Tom Brady was on pure fire.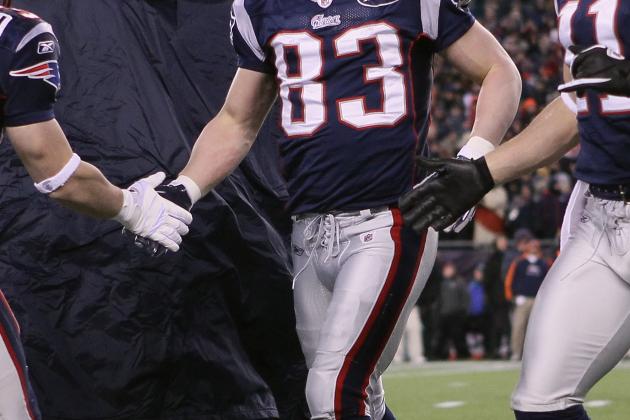 Elsa/Getty Images

If it wasn't abundantly clear that the game was farther then the moon this field goal sealed the deal.
With 12:39 seconds left in the blowout, Stephen Gostkowski nailed a 20-yarder to make it 45-10 in favor of New England. After that score even optimists knew that the Denver Broncos could never win.
The Broncos had no chance when the game was 35-7 going into the half. But there was still a what if? After Gostkowski hit that field goal there were no more what ifs? The game was over.
Broncos fans proceeded to take their forehead off their fist and get up off one knee. Even the most magical minutes left in Tebow time couldn't win this one.
At that moment Patriots fans started thinking about next Sunday.