5 Jobs That Nick Saban Could Consider After Alabama Football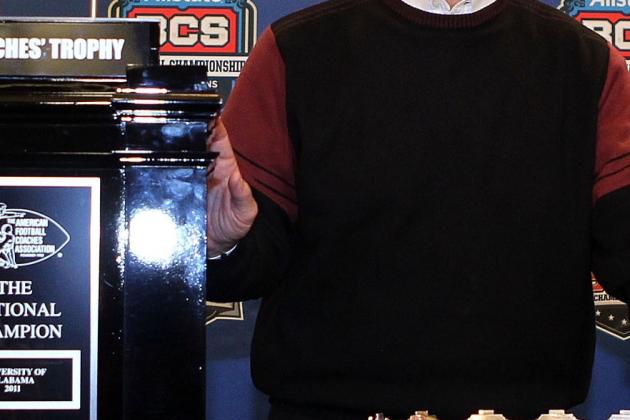 Andy Lyons/Getty Images

Alabama fans, don't be afraid to look at these slides! It has been an incredible five year stretch for the Alabama Crimson Tide since Nick Saban landed at Tuscaloosa Regional Airport in January 2007. His record at the school is 55-12 (82.1) with two BCS National Championships to show for it.
Nick Saban came back to the SEC from Miami to make a big statement about his skill by resurrecting a program from its ashes. This statement is not a far stretch considering that the Alabama football team had an SEC record of 2-6 and an overall 6-7 season previous to his arrival.
This makes it hard to think what Alabama would be without Saban. But we also know that he is a hot commodity right now, being the most successful coach of the BCS era. So take a deep breath, and just be aware that these jobs are attractive to any coaching professional.
Begin Slideshow

»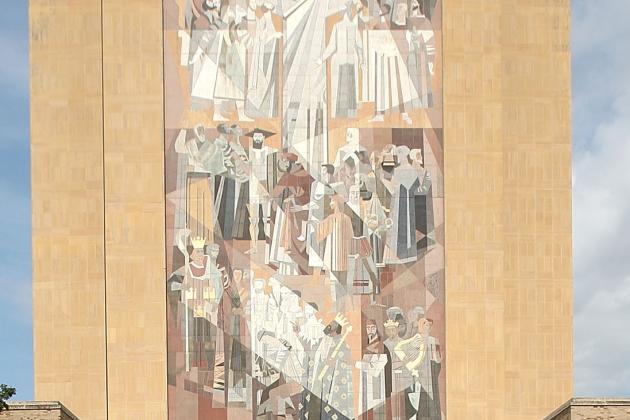 Jonathan Daniel/Getty Images

If you went to school at the University of Alabama, you might be aware of where to catch a sure glimpse of Nick Saban—when he heads to church at St. Francis in the middle of campus on Sundays. He is a practicing Catholic who rarely misses his appointment with the Big Guy on the Sabbath.
Every Catholic knows the importance of Notre Dame football, and this is a good reason why there is still a big push for its success. Don't forget that the pocketbooks are deep at Notre Dame as well. Soon enough the desperation in South Bend will be deep, too, and you can expect that they will make a run at the best.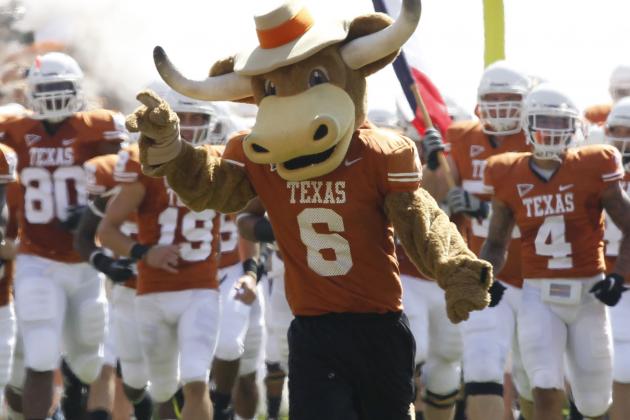 Erich Schlegel/Getty Images

Texas has won one BCS National Championship under head coach Mack Brown. Now close your eyes and imagine Nick Saban running this powerhouse.
It wouldn't even be fair for college sports. We are talking about a bigger monopoly than Wal-Mart. The best recruiter working in the best recruiting grounds state. The biggest name in college coaching coupled with one of the biggest brands in college sports. Texas can afford to negotiate its own channel with its current setup.
But expectations are getting to be too much for Mack Brown. There have been unconfirmed rumors of Texas making a run after Saban this past season. Just like in Notre Dame's case, desperation can open up pocketbooks.
But in this case, Texas has a much bigger purse with a bigger brand. And Nick Saban would destroy this round robin Big 12 schedule. If this ever happens, the SEC (as in the Securities and Exchange Commission) should step in for anti-trust reasons. Texas would love to get back at both A&M and the SEC, and this would pretty much do it.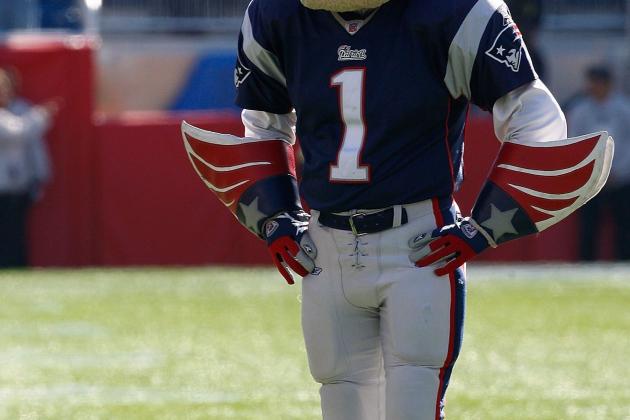 Jim Rogash/Getty Images

Most coaches could get comfortable with three BCS Championships. But Nick Saban is from the breed that can get easily unsatisfied.
One blemish in his record might continue to haunt him enough to do something about it. His past NFL head coaching job with the Dolphins could still be a sour taste to him. So if he chose to give the NFL another try, why not New England?
Bill Belichick and Nick Saban have been close since their times at Cleveland. Remember that Belichick is currently the head coach and general manager for the team. Maybe he takes a back seat on the coaching and keeps his role as general manager.
New England needs a defensive makeover. This could be the Big Three of the NFL with Saban, Belichick and Brady posing as Wade, James and Bosh.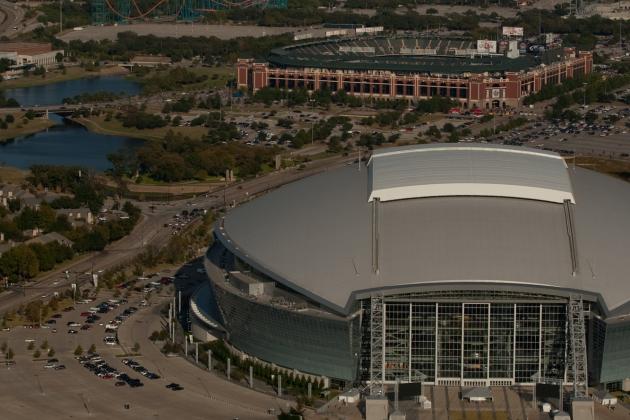 Darren Carroll/Getty Images

No team is more in need of a resurrection than America's Team. The theatre has already been build, the actors have been hired and all that is needed is a virtuoso director.
The only obstacle to this move for Saban would be Jerry Jones having a hand in the everyday operations. But the desire for success could get Jerry Jones to take more of a back seat for the first time and just enjoy the show. Saban's coming to Dallas would be as dynamic as his coming to Tuscaloosa in 2007.
And a good Dallas Cowboys team would be good for the overall industry of football. The Dallas Cowboys compete with other sports giants like Barcelona, New York Yankees and Los Angeles Lakers in brand recognition across the world. This move for Saban would be about creating a worldwide recognizable name for himself.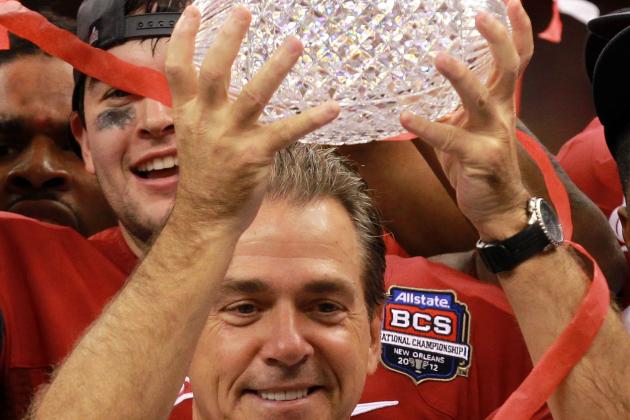 Ronald Martinez/Getty Images

And there is always the possibility he retires at Alabama. The question would then become: How long before that happens?
He always mentions his time at Lake Burton, GA, where he owns a estate by the water. Here is a quote from Nick about his retirement after his latest contract extension:
"Terry (Saban's wife) аnd I аrе рlеаѕеd аnd hарру thаt thе University οf Alabama hаѕ offered υѕ аn extension tο ουr original contract. Oυr acceptance οf thе extension expresses ουr commitment tο thе University οf Alabama fοr thе rest οf ουr coaching career."
This puts his time in Alabama into perspective. But it also confirms that he has thought about retirement overall. He just turned 60, and it might not be long before his wife Terry asks for more time at home.
Either way, Nick has done a lot for not just Alabama, but for the sport overall. He has definitely earned the right to choose his own path with everyone's support.