20 Meanest Fanbases in World Football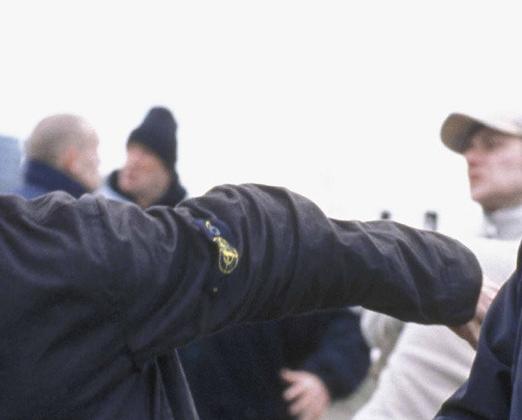 Great still shot from Green Street Hooligans
The world of football can see some of the greatest sights in all of sports. From amazing displays of tactical and athletic ability to goals and passes you never though possible.
However, the good as always comes with the bad.
Not only are football fans known as some of the best fans in the world, but they are also known as the meanest and most violent.
With that in mind, here is a list of 20 of the meanest in the sport. Please feel free to add more in the comments section and I will add them to the Honorable Mention slide.
Begin Slideshow

»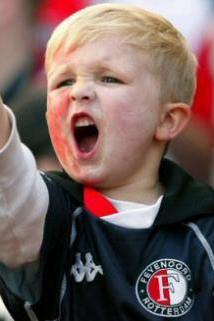 Classic
Feyenoord Rotterdam
Ajax Amsterdam
Hull City FC
SS Lazio
Danubio
Nacional
FC Zurich
Grasshoppers
Cardiff City (Paul Oxenbury)
Osasuna (Mubarak Madhi)
Everton (David Norris)
Add more in the comments section and I will plug them in.
While Manchester United's fans have not been so bad in recent years the 1970's proved that the then Red Army were some of the most feared hooligans in the game.
The amount of hooliganism surrounding United has lessened over the years, but they still can be involved with bad incidents such as the fight that ensued while at AS Roma in 2007 when several fans were stabbed.
Barcelona fans can be awful just like many Spanish sides that are some of the more racist clubs and fans in Europe. However, having a fan literally throw a pigs head at a player on the pitch takes the cake. Luis Figo of Real Madrid was on the receiving end of the infamous swine toss.
Serbian side, Red Star Belgrade, have some of the most famous hooligans in the game. Some of their actions can be seen in the video above.
Their rivalry match between Partizan Blegrade is known to bring out the worst in fans of both sides.
Wisla Krakow fans have been known to be rather dangerous as some players including Italian side Parma FC's Dino Baggio who was hit in the head with a knife thrown from the Wisla fans terrace.
Dutch side ADO Den Haag are some of, if not the worst in all of the Netherlands.
The above video is of the fans disrupting a match between ADO and Vitesse.
It is hard to separate the level of problems that both fans of Celtic and Glasgow Rangers can produce.
From prearranged fights between rival hooligan firms and more, these two giants can have some of the most violent moments in football.
The above video is of the 1980 riot between the fans of Celtic and Rangers.
The two biggest clubs in Birmingham have a history of hooliganism as both Birmingham City and Aston Villa are fierce rivals both on and off the pitch.
The above video shows the aftermath from the 2010 Carling Cup pitch invasion.
When a fan base literally offers their hooligan expertise to those of other clubs for a fee you know there has been a line crossed between good and evil.
Argentine side Boca Juniors have done just that as they have made trips to both Mexico and Colombia to train fellow hooligans to be the best they can be.
Another club who has had fans claim the life of another fan is Atletico Madrid. The working class club of the City has always been that of Atletico and attracts one of the largest followings in the Spanish Capital.
In 1998 a fan was killed by Atletico hooligans before a match with Real Sociedad. In 2007 the Atletico fans were involved this time in an international affair with hooligan fans of Scottish side Aberdeen FC.
Croatian side Dinamo Zagreb are known as to have one of Eastern Europe's most brutal fan bases. From Riots to battles in the streets and stands with visiting fan bases, such as those of geographical neighbor's Sparta Prague, Dinamo fans are not to be taken lightly.
The Inter City Firm is one of the most well known hooligan groups in the world. West Ham United supporters often can be quite brutal and with the ICF leading the way things can get out of hand rather quickly.
Greek side P.A.O.K. are well known as some of the meanest fans in Europe. The above video highlights the kind of host they can be to rival opponents.
They have been involved in numerous fan crashes including one with Fenerbahce SK fans in Istanbul, Turkey.
Czech Republic side Sparta Prague is the worst in their neck of the woods with many of their hooligan groups keeping in contact on either Facebook or webpages just like many other major European fan bases.
Sparta Ultras have even attacked high ranking members or former members of clubs as with their 2006 attack on former Hearts Chairman George Foulkes, when Ultras started a brawl with groups of the 5,000 visiting fans from Scotland.
AS Roma fans are the most violent in Italy as they have numerous documented stabbings of visiting club fans.
They also have a way of turning the cavernous Olympic Stadium into a cauldron of hostility for the opposition.
The Roman fans are recorded in a clash with Galatasaray fans above.
Another devious Argentine fan base is that of River Plate. While many hooligan groups usually fight those of other clubs, River Plate fans sometimes even turn their aggression on themselves as with their 2007 gun and knife fight before a match that saw them fighting over where they were to stand in the stadium.
The above video is of the Buenos Aires riots following River Plates shocking relegation this past season.
Few fanbase's can make the phrase "Welcome to Hell," seem more real than those of Turkish side Galatasaray.
Their previous stadium of Ali Sami Yen was one of the toughest places to play in Europe, and they have only continued that tradition since moving to the massive Turk Telekom Arena.
In 2005 it took 8,000 plus police officers and officials to keep fan violence from breaking out between the fans of Galatasaray and Fenerbahce in the 2005 Turkish Cup final.
Spurs fans have wreaked havoc on other fan bases for years, and are even guilty of continental hooliganism during UEFA competitions.
In 2007 they were part of a major fight with Spanish club Sevilla during a UEFA Cup tie in Spain.
That same year 10 fans were stabbed in a brawl between Spurs and Chelsea fans following an FA Cup match.
The video above shows Spurs fans attacking Feyenoord Rotterdam fans in the stands during another European cup tie.
The Millwall Bushwackers are one of the most famous hooligan groups in football.
Two of their most famous incidents include the 1985 Kenilworth Road Riot and the 2009 Upton Park Riot which involved hated rival West Ham United, which is pictured in the video above.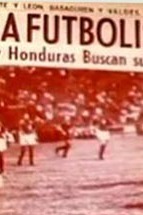 Following the results for a three match 1970 World Cup Qualifying round between El Salvador and Honduras, which saw everything from suicides of fans to fighting in the streets and eventually led to war.
What would become known as the Football War remains one of the more bizarre happenings in footballing history.
Just for fun I could not resist this classic scene from the 2004 film, Euro Trip.
Don't forget to add your thoughts and other clubs in the comment section.
Thanks for reading and be sure to check out more on Bleacher Report and at the links below. You can follow me on Twitter @thedailyatz and Facebook or visit my Website.