Clemson Football Recruiting: The 10 Greatest Recruiting Classes of All Time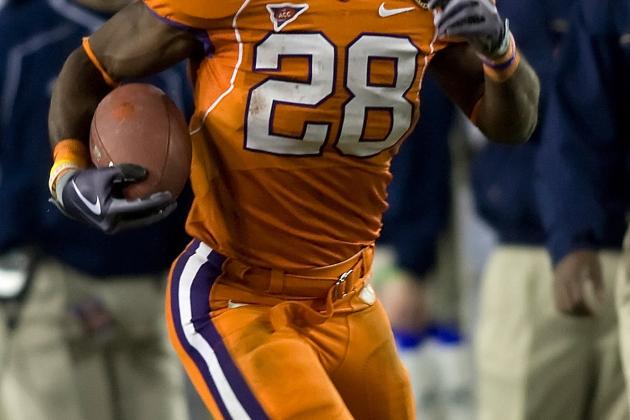 J. Meric/Getty Images

It's a known fact that great players are essential for any team to win in college football. College coaches constantly scour high schools year in and year out looking for those special players. And in some recruiting classes, some coaches are lucky enough to strike gold. And in some cases, it can be more of a goldmine.
National Signing Day is one of the biggest days of any offseason for college football. It is a day where future college stars officially sign their letter of intent to their selected school that recruited them. National Signing Day always produces future college stars, but out of the many players that sign that letter, few will make their mark upon college football. And Clemson is fortunate to have a couple of players make their mark upon the college game.
If there's something Clemson is known for, it is its ability to recruit some of the best talent in the nation. And with National Signing Day only a few weeks away, we will take a look at some of the best recruiting classes in the history of the program.
Begin Slideshow

»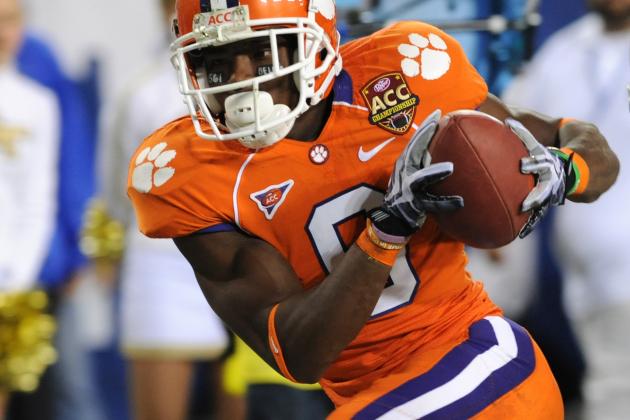 Al Messerschmidt/Getty Images

While this class certainly did not live up to its expectations due to its time in the Bowden area, it produced some of Clemson's finest talent at that time.
The class included a couple of speedsters out of the state of Florida by the names of Jacoby Ford and CJ Spiller, both of whom now earn their paychecks on Sundays thanks to that speed. This class was also the start of something special: the influence that the Clemson football program would soon have over the state of Florida.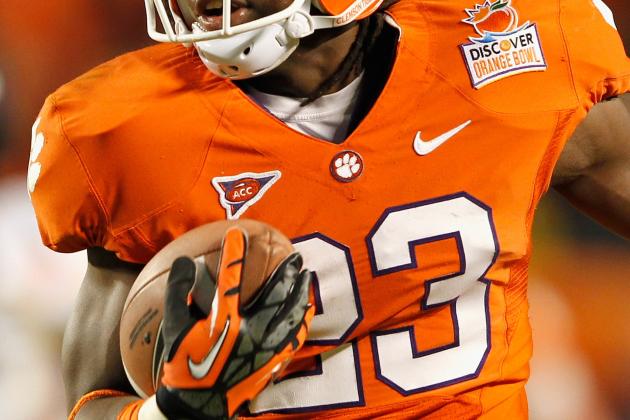 Mike Ehrmann/Getty Images

The 2008 class kept the Tigers going on the ground thanks to Andre Ellington, who at the time was an unappreciated gem of the class. Ellington is now a full-fledged senior and the unquestioned leader of the Clemson running back corps.
This class also included plenty of NFL talent. Among these included tight end Dwayne Allen, Daquan Bowers, center Dalton Freeman, punter Dawson Zimmerman and defensive tackle Brandon Thompson.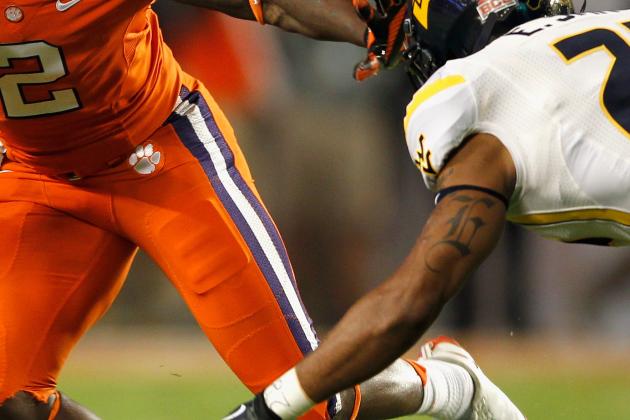 Streeter Lecka/Getty Images

Even though it takes a few years to evaluate a recruiting class, this particular class made its mark thanks to the dynamic playmaking ability of wide receiver Sammy Watkins, another speedster out of Florida.
Thanks in part to Watkins, the Tigers won their first ACC Championship since 1991 and produced one of the best offenses in the ACC and in the nation. And in only one year, as a freshman, Watkins was an All-American and had over 1,000 receiving yards. The future is bright for this class, and Swinney will be counting on them to take them further in the coming seasons.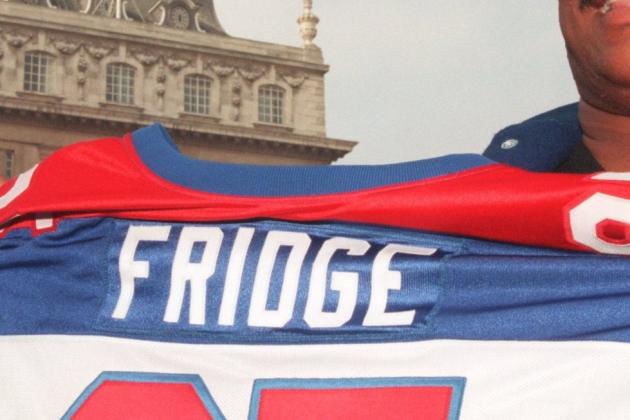 Gary M. Prior/Getty Images

The 1981 class was a big part of what is known as Clemson's best season in football: the national championship season. One of the most well known players in this class was none other than William "Refrigerator" Perry, a massive defensive tackle that made his name in both college and the NFL.
This class would continue to give Clemson success past the 1981 National Championship season, and gave Clemson that hard-nosed mentality it always seems to have along its defensive lines year in and year out.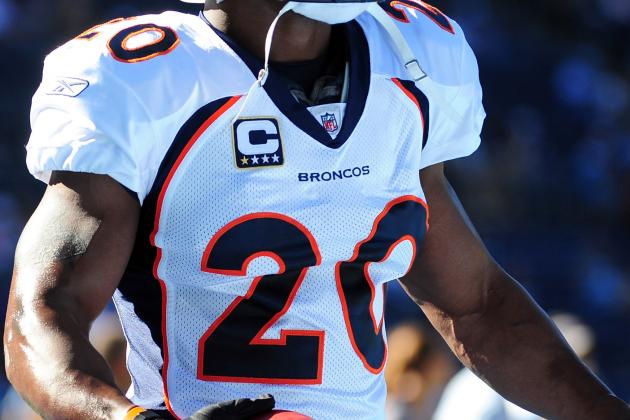 Harry How/Getty Images

In the 1990s, the Tigers continued to be an aggressive, hard-hitting defense, and in this class, they added safety Brian Dawkins to the mix.
And the Tigers hit even harder when Dawkins broke into the starting lineup.
Dawkins was not only a punisher, but also had a nose for the ball as well and was a dangerous threat while covering centerfield. He went on to have a lustrous NFL career with the Philadelphia Eagles and the Denver Broncos, and is will likely be the first Clemson player who will get into the NFL Hall of Fame.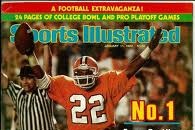 The 1978 Class saw the arrival of one of Clemson's all-time greats in wide receiver Perry Tuttle. The former Clemson receiver made his mark for three of those four years, helping them win their first and only National Championship, and is near the top in the majority of Clemson's receivers all time.
He made it to the NFL and enjoyed a 10-year career before retiring, and etched his name in the Clemson record books forever. No true Clemson fan cannot go into Death Valley without seeing the name Perry Tuttle.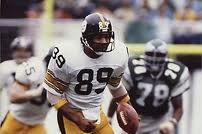 The 1973 class saw the beginnings of the revolution of the tight end position thanks in large to the tight end Clemson signed in its class: Bennie Cunningham.
Cunningham was a tough tight end who would catch everything his way, and he made his name at both Clemson and with the Pittsburgh Steelers, winning two Super Bowls with the team. When it comes down to which Clemson player had the most success, it's hard to argue with tight end Bennie Cunningham.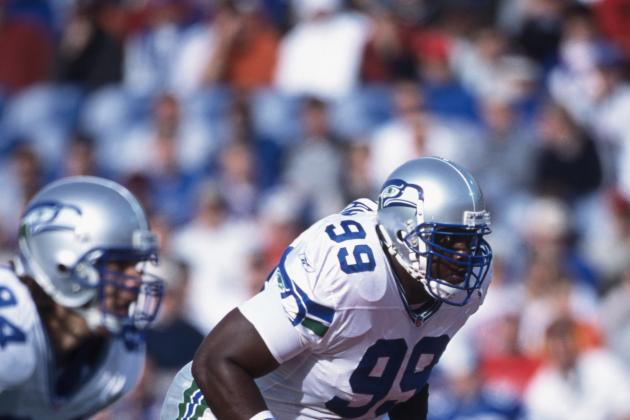 Rick Stewart/Getty Images

While we're talking about former Steelers, we can think back to the 1987 class, where linebacker Levon Kirkland became a well-known linebacker in both college and the NFL. Kirkland was a well-known commodity in the middle, and no player wanted to come across the middle. This was back during the days when Clemson was the place linebackers wanted to be, and where linebackers were just as aggressive as the defensive line.
This class produced a well known NFL linebacker for the 10 years that he played and a well-known Clemson linebacker for the record books.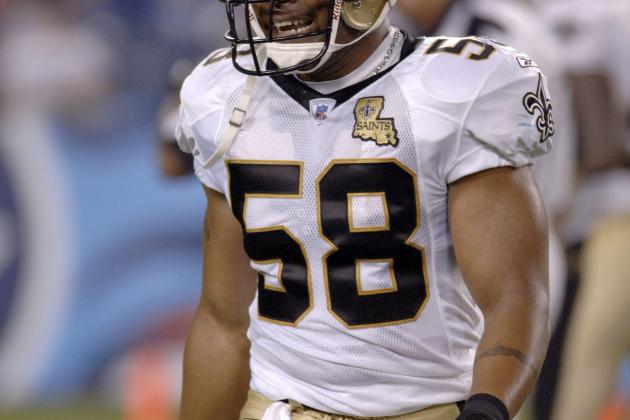 Joe Murphy/Getty Images

The 1995 class was headlined by Anthony Simmons, and was before Clemson began its decline and drought of any ACC Championships of any kind.
Simmons was a talented linebacker from the moment he stepped on campus, and was an entrenched starter during his tenure at Clemson. By the time he was a junior, he was one of the nation's primer players at linebacker, and earned first-round status with the Seattle Seahawks and later played for the New Orleans Saints.
Simmons' talent is the true gem of the 1995 class.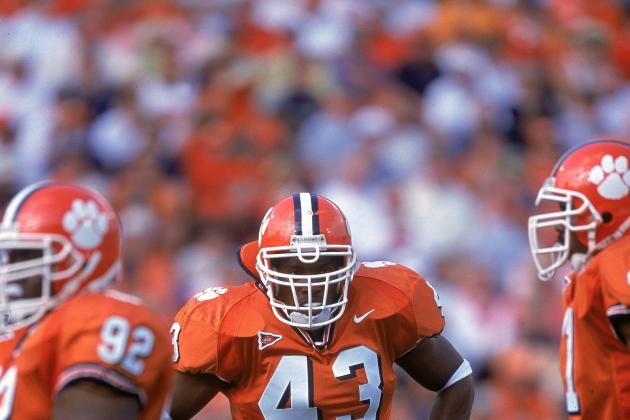 Craig Jones/Getty Images

The highlight of this class was linebacker Keith Adams, who brought the aggression at linebacker that has been lacking at Clemson for some time now. Adams was known for his aggression on the field and was able to play professionally for seven years.
If there's something that a Clemson defense has been lacking in, it's aggression. And what Adams brought was that, and it made Clemson's defense strong during his tenure there.