MLB All-Time All-Stars by the Letter: 'A'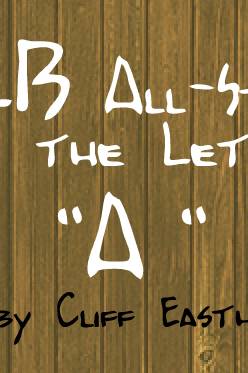 This is the beginning of a series I have been toying with for years now. I guess it was inspired by Sue Grafton's mystery alphabet series.
Some things you should know at the outset. First, every player had to have been on at least one All-Star team. Therefore players who had great careers or years prior to 1933 are excluded from this list. So you will not find any of my infamous "Mayflower" boys on here.
When there was more than one player at a particular position, I tried to determine his career value as opposed to the particular AS seasons they had.
If available I will select a starting pitcher and reliever. In the absence of one or the other I will only define the position as "pitcher".
Some positions will be severely watered down and some letters will have to be omitted, probably the letter "Q" for example. I won't know until I begin the research on each individual letter.
As long as I can "field" a team by letter, I will do it regardless of the apparent quality of the players involved.
This first team in the series includes four members of the Hall of Fame. Let me reveal to you, the MLB All-Stars by the Letter "A".


Begin Slideshow

»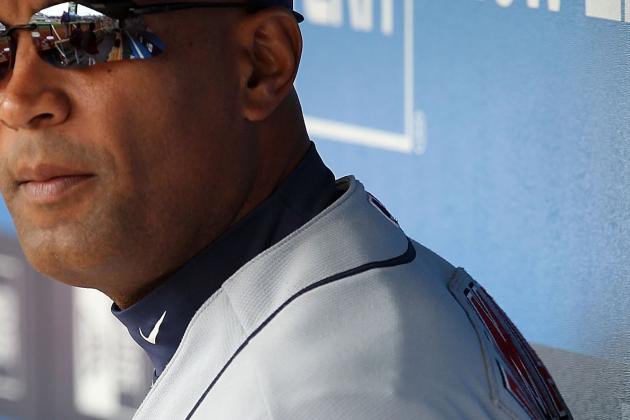 Jamie Squire/Getty Images

Catcher - Sandy Alomar

There was not a surplus of catchers to choose from. Alomar played in six All-Star games and was the American League Rookie of the Year in 1990.
For his career he hit .273/.309/.406 with 112 HR and 588 RBI.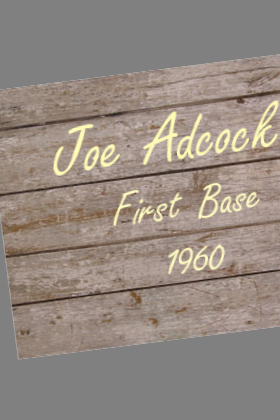 Joe Adcock
First Base - Joe Adcock
Before you start screaming for Dick Allen I would refer you to look across the diamond at third base. Adcock was a part of the Milwaukee Braves power trio along with Hank Aaron and Eddie Mathews.
Adcock was part of the 1960 class of All-Stars. It is amazing to me that he was only on one. Keep in mind he was playing in the last few years of Stan Musial's career. Musial was moved from the outfield to first base and was a usual selection.
For his career Adcock was .277/.337/.485 with 336 HR and 1122 RBI.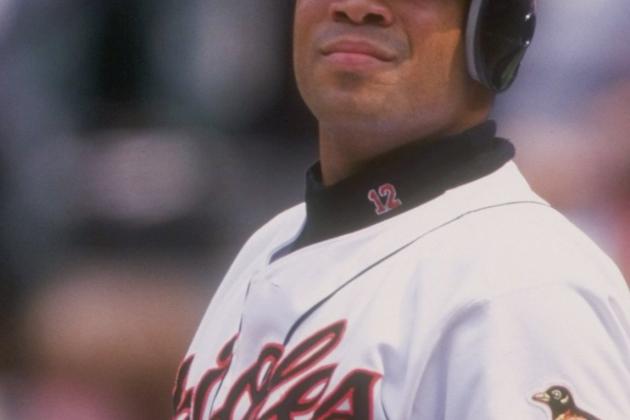 Jamie Squire/Getty Images
Roberto Alomar
Second Base - Roberto Alomar
Roberto Alomar was a no-brainer for this position. He was a member of 12 All-Star teams, won 10 Gold Gloves and four Silver Sluggers. He put together a great career with these numbers: .300/.371/.443 with 210 HR, 1134 RBI and 474 stolen bases in 17 seasons.
He was elected to the Hall of Fame in 2011.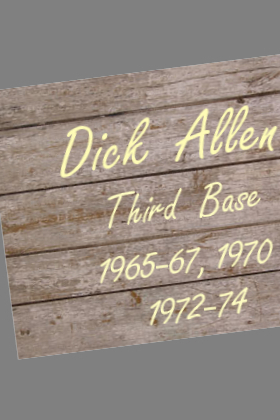 Dick Allen
Third Base - Dick Allen
Dick Allen aka Richie Allen is a Hall of Famer in many fans' eyes. I am not completely sold on it but I definitely would not complain if he were enshrined. He had a fine career. He was traded by the Dodgers to the White Sox in 1971 for Tommy John.
He played first base as well as the hot corner and was an All-Star at both positions. He was Rookie of the Year in 1964 and the American League MVP in 1972. He was a seven-time All-Star and finished his 15-year career with these statistics: .292/.378/.534 with 351 HR and 1119 RBI. His career OPS+ is 156.
Stephen Dunn/Getty Images
Luke Appling
Shortstop - Luke Appling
This position featured a little competition between Appling and Luis Aparicio, both members of the Hall of Fame.
Appling was my choice. He was on seven All-Star squads in his 20-year career. He won two batting titles and finished his career with these numbers: .310/.399/.398 with 45 HR, 1116 RBI and 2749 Hits.
He was elected to the Hall of Fame in 1964.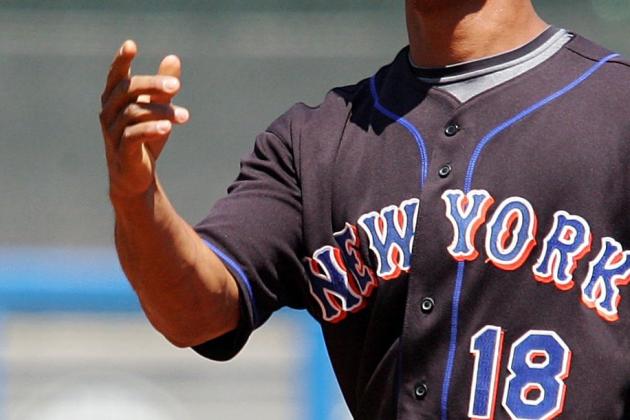 Jim McIsaac/Getty Images
Moises Alou
Left Field - Moises Alou
Moises Alou is the son of Felipe Alou and nephew of Jesus and the late Matty Alou. He was an All-Star six times during his 17-year career. He finished third in MVP voting twice. He hit 30+ HR three times, 20+ HR six times and drove in 100+ runs five times. From 1997-2001 Alou averaged .321, 34 HR and 131 RBI.
His career numbers are: .303/.369/.516 with 332 HR and 1287 RBI.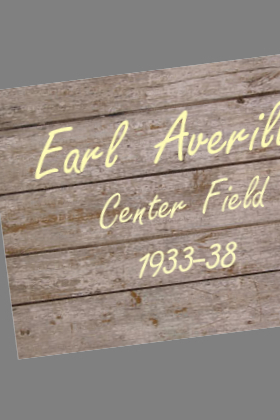 Earl Averill
Center Field - Earl Averill
Earl Averill beat out fellow Hall of Fame member Richie Ashburn, Tommy Agee and Brady Anderson at this position.
Averill was on six All-Star teams beginning with the inaugural event in 1933. His 13-year career numbers are: .318./.395/.534 with 238 HR and 1164 RBI.
He was voted to the Hall of Fame by the Veteran's Committee in 1975.

Hank Aaron
Right Field - Hank Aaron
The "Hammer" Hank Aaron is one of—if not the best—player to have ever laced them up. He is baseball's career leader in RBI with 2297 and in Total Bases with 6856. Of course if you knock out the steroid-aided players he would also still be the HR king with 755.
Aaron was on 21 consecutive All-Star teams. Incredibly he only won one MVP award in his 23-year career. He won two batting titles, four HR crowns and led the league in RBI four times. He hit 40+ HR eight times, and 30+ seven more times. He knocked in over 100 runs 11 times.
His final numbers are: .305/.374/.555 and 240 stolen bases. He also won three Gold Gloves.
Aaron was elected to the Hall of Fame in 1982.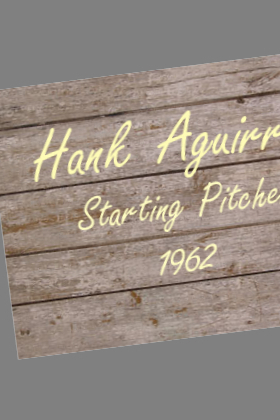 Hank Aguirre
Starting Pitcher - Hank Aguirre
The starters in this category made it a toss-up between Doyle Alexander and Aguirre. Aguirre had the best year between the two, although Alexander had the longest career and thus the most wins.
In the end it was ERA and ERA+ that put the tall southpaw over the top.
Aguirre was only on the 1962 All-Star team in his 16-year career. That year he led the American League with a fine 2.21 ERA. He also led the league in ERA+ with 184 and in WHIP at 1.051. His career record is 75-72 with an ERA of 3.25 with an ERA+ of 117.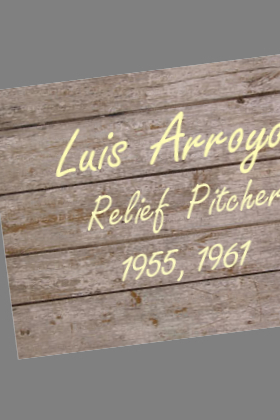 Luis Arroyo
Relief Pitcher - Luis Arroyo
Arroyo was on the 1955 National League team and on the 1961 American League team. In '61 he had a league-leading 29 saves and was 15-5 (lots of wins for a closer?) with a 2.91 ERA.
His eight-year career numbers are: 40-32 with a 3.93 ERA and 44 saves. His ERA+ is 98.