MLB Hall of Fame: 2005 Should Be the Line in the Steroid Era Sand
January 13, 2012

Jonathan Fickies/Getty Images
January 2005 Major League Baseball and its 30 team owners ratified a new banned substance policy that made steroids, steroid precursors and designer steroids, as well as masking agents and diuretics illegal to use.
Taking a look back at the time-line of banned substances, measures only were taken beginning in 2002.  Prior to then baseball had no official banned substance policy.  As part of a collective bargaining agreement, both players and owners agreed to "anonymous" testing in 2003.
The idea was that if greater than five percent of the results came back positive, formal testing and penalties would be rolled out the following season.
As we are aware, five to seven percent of the test takers came back positive. As a result, during the 2004 season every player was tested once.  If any player tested positive they would receive a 15 game suspension.  
During that season, no player tested positive for steroids.
Regardless, baseball rolled out a stricter banned substance policy during the winter of 2004.  This new policy would involve one unannounced test of every player in the game.  Random testing of selected players with no maximum number of tests for that player as well as random testing during the offseason.  
The penalties were also more clearly defined.  If a player tests positive once, he would be suspended for 10 games.  His second failed test would be a 30 game suspension.  His third positive test would be a 60 game suspension.  A fourth failed test would result in a one year suspension from the game.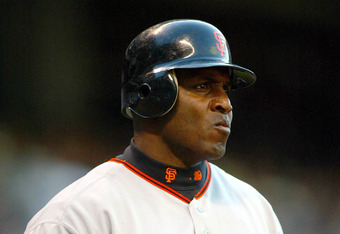 Ronald Martinez/Getty Images
While today's banned substance policy has morphed into something even more strict carrying harsher penalties with fewer chances to screw up, this was the first time in Major League Baseball history that performance enhancing drugs and other substances were officially banned from the game.
The line in the sand was drawn.
There is no perfect way to address players during the steroid era when it comes to the Baseball Hall of Fame. Fox Sports Jon Paul Morosi wrote an excellent piece offering his opinion yesterday.  I recommend checking that out here.
Morosi makes a very valid point: we cannot ignore this era of baseball.
Every man is entitled to his own opinion, obviously.  Having said that, the Baseball Hall of Fame is a museum commemorating the greatest game. If you believe players like Bonds and Clemens to be cheaters, so be it.  However, they didn't break any baseball rules.
Take your list of potential Hall of Fame players that will appear on the ballot this year:  Clemens, Bonds, Palmeiro, McGwire and Sosa—four of them never failed a banned substance test after 2005.  Only Palmeiro did, thus, I don't believe he should be allowed in the Hall of Fame.
Nor should Manny Ramirez or Ryan Braun for that matter.
You can make a case against Mark McGwire if you'd like. He did come out and admit that he used steroids on and off during his career.  Once again, when he used them, they were not illegal.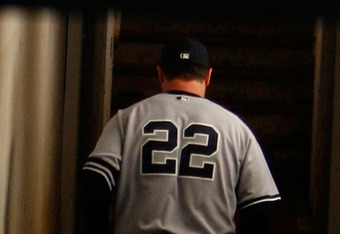 Jim Rogash/Getty Images
You can also make a case against Sammy Sosa.  He reportedly tested positive for steroids in 2003. Once again... steroids still were not illegal in baseball at that point.
I don't believe a strong enough case could be made against players like Clemens, Bonds or Alex Rodriguez when he comes up for voting. Bonds and Clemens have remained clean during every Major League Baseball test.  A-Rod tested positive in 2003 and admitted his use.  He has not been caught since.
I am not judging these men by their character or their moral decisions. I am making my case based on a black and white assessment of what the game allowed to occur under its watch.
Furthermore, there is no precedent for banned substances in baseball.  We all can sit back and argue the old-timers popping greenies so they could play.  Its semantic rhetoric at this point. Every era has had its flaws. All baseball can do is take measures to ensure these things don't happen in the future.
For example,  Ryan Braun should be stripped of his NL MVP Award.  His test came back positive and his accomplishments are now in question. Give the award to Matt Kemp, who did not fail his test(s).
Speaking of precedents, for those that will combat me with the "if Pete Rose isn't in, none of these guys should be in" argument:  1877, 1908, 1914, 1917, 1918 and 1919 all had gambling scandals during the seasons.  All of which were dealt with in a swift and severe manner.  Not to get too far off of my main topic, on August 24, 1989, Rose agreed to a voluntary lifetime ban from baseball. That is for another article on another day.
At the end of the day there is no perfect solution to handling baseball's steroid era, but it certainly wouldn't hurt to start by drawing a line in the proverbial sand.