Jameis Winston: Pros and Cons of Florida State Commitment vs. the Field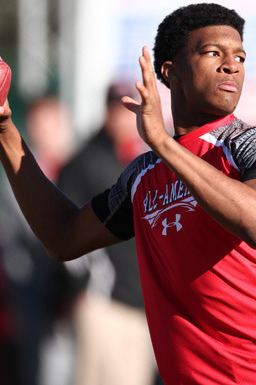 One of the nation's top quarterbacks, Jameis Winston, has been a longtime commit to Florida State, but that doesn't mean he isn't making sure he made the right decision.
He has already taken an official visit to Alabama, will go to Stanford this weekend, Florida State near the end of the month and Ohio State somewhere in between, according to Scout.com.
Seminole fans may not want to hear it, but there are certainly some pros and cons—especially when comparing the school to the other great programs on his list.
Begin Slideshow

»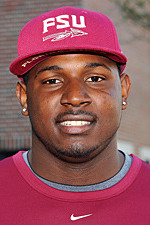 The Under Armour All-American Bowl MVP winner got a chance to meet a number of future Seminoles at the game and came away really impressed. "I've been speaking with the other FSU commits here at the game, and we are getting along really well," he said via Scout.com.
Keep in mind that he still hasn't taken his official visit to Tallahassee. With that coming up at the end of the month, a team would have to really sweep Winston off his feet in order to change his mind based on the relationships he has built with members of the program.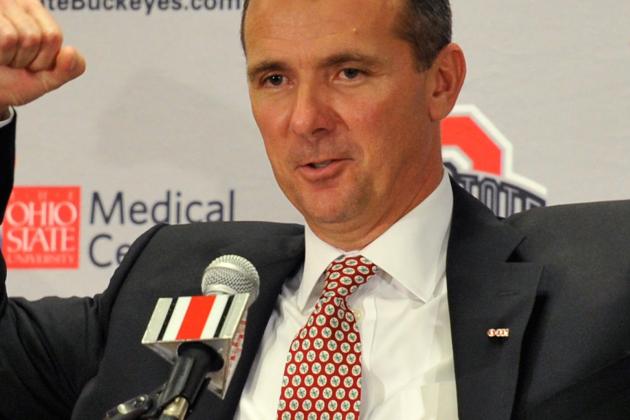 Jamie Sabau/Getty Images

When one of the best coaches of the decade decided to return to the sidelines, he made quite a stir among recruits, including Winston. "I have talked to Coach (Urban) Meyer a few times, and we are cool," he said. "He keeps telling me I am his kind of quarterback, and he can't wait to get me on campus so we can talk football" (via Scout.com).
Meyer couldn't be more right. Winston is a prototypical quarterback for what he tries to do offensively, and will get the benefit of learning the system behind Braxton Miller for a year or two. By that time he will also have some of the nation's best athletes surrounding him.
Florida State has been recruiting with the best teams in the country as well, but Jimbo Fisher doesn't have the same pedigree as Meyer.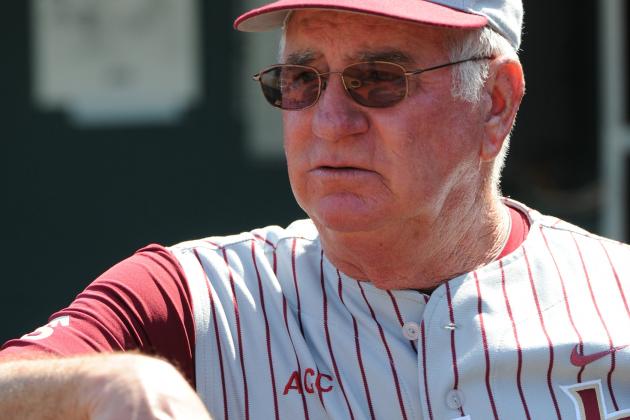 Al Messerschmidt/Getty Images

In addition to being an elite football prospect, Winston is also one of the nation's best baseball players and intends to play wherever he goes to college.
Florida State finished higher in last season's polls than any other team in his finalists.
Being a two-sport athlete is tough, but only someone with his level of athletic ability could pull it off. The fact that he could do it at one of the top schools in the country for both sports is something that would certainly be hard to pass up.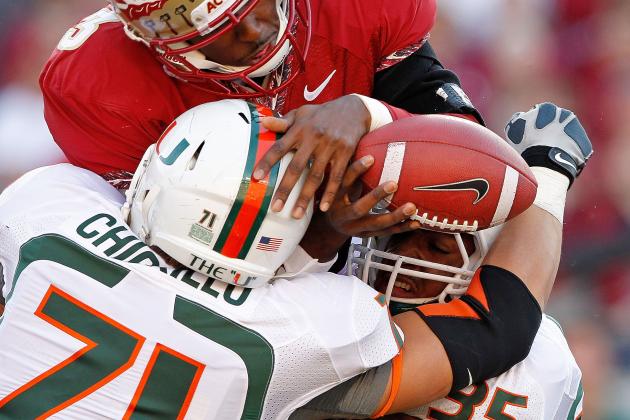 Mike Ehrmann/Getty Images

Current Florida State quarterback EJ Manuel came to the program as one of the top recruits in the country with a build a little bigger than Winston's at 6'5", 245 pounds, which should have NFL scouts drooling.
As he enters his senior year, he may only be the fourth or even fifth best quarterback in the ACC.
The offensive line was absolutely terrible this year—which was his first as a full-time starter—but unless things drastically change next year, he will be a bust based off of his recruiting ranking. Winston has to be looking closely at whether or not Manuel's mediocre performance is based on the individual or the coaches.
If it's the coaches, Urban Meyer and David both have quarterbacks drafted in the first round. If not, he should definitely fulfill his commitment to the Seminoles.