Characters Welcomed: 17 WWE Gimmicks in the Modern Era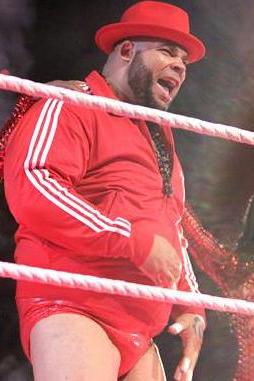 *Warning: Some of the ideas presented here are going to be controversial. They are intended to be controversial and inflammatory for the sake of drawing attention to the WWE, similar to the Attitude Era that got people to tune in to watch. If you are easily offended, you should probably not read this article. Also, I do not hold any of the views personally of any gimmick in this article. They are merely suggestions.
(Yeah, that'll save me.)
By now, you probably know that the biggest story coming out of Raw is by far the debut of the Funkasaurus, Brodus Clay. I have to admit, after having a few days to digest it and watch Brodus give his first interview at WWE.com, it's really starting to grow on me. He has the charisma to pull it off, and if this was a punishment for the big man, it's going to backfire in a major way.
But, I actually believe that this unexpected event in the WWE is going to have major repercussions going forward.
With the WWE looking for anything to create a buzz, the shockwaves this new gimmick is sending through the wrestling world has got to entice the WWE to try stretching the boundaries of their creativity. Which means, we may be seeing more characters emerge in the WWE product.
If that is the case, I would like to submit just a few (17) ideas for characters and gimmicks that the WWE could use that would reach certain segments of America and the entire audience as a whole.
I don't usually fantasy book, because it's stupid. But, I'm running out of article ideas...and this is what came out.
Enjoy!
Begin Slideshow

»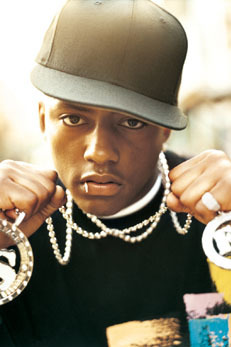 I'm not saying I'll take your chains, sir. I'm just saying don't bring them around me.
The WWE does this all the time and then screws it up. They will create an urban-style character. That character will dance, rap and slang his way into the heart of the fans. And then the WWE will do something stupid and ruin it.
They had Rikishi. He was becoming a top draw, so what do they do? They have him run over Stone Cold and turn him heel.
They had Crymetyme. They became the most popular team in the Tag Division. Then, they fired them for a stupid altercation that was started by Lance Cade (RIP) and Trevor Murdoch (RIP) (Oh, wait, Trevor is still alive? My bad.). Then, they broke them up and jobbed them out (How JTG is still around is an amazing thing to me. He must be a really nice guy.).
They had John Cena. He was so good that I had him pegged as the biggest thing since The Rock. Then, the WWE turned him into the character from The Marine, and now, anyone over 10 can't stand him.
Urban, hip-hop styled gimmicks work. The WWE audience has shown time and again that these characters will be embraced, even if they are as goofy as Too Cool.
So, WWE, simply hire a wrestler who can rap. And I don't mean an R-Truth level of skill, because I'm hard pressed to find anyone who can understand him, even after he sang the same song for a decade.
Find a man who can rap, really well, with Jay-Z or Eminem levels of skill. Put out a casting call for wrestlers who can rap. There's an entire urban wrestling league now; I'm sure you can find one guy.
Then put him out there and let him spit rhymes against other wrestlers.
It's as easy as that.
And if you find someone good enough, you can use him to expand the WWE's exposure by having him work with superstar rappers. If they did it with John Cena, they'll do it with him.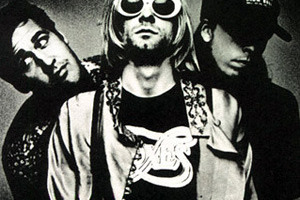 Pictured: Nirvana. One of the best rock bands in the history of ever.
The WWE always gets close to this kind of a character, but never really nails it. They've had guys that had the Rock Star vibe like Shawn Michaels in his youth and John Morrison, but they've never had a guy that came off like an actual Rock Star.
(Any mention of Heath Slater at this point, and you get slapped.)
When I say "rock star," I mean a guy who can actually sing (guess Jericho is out) and play the guitar. Again, finding a wrestler who can sing can be done through a casting call or tryouts.
Have him come out playing his own theme music live with a band and sexy dancers in cages. Make sure he has the swagger and charisma of a rocker, dress him like a rocker and voila, Rock character.
This character would be meant to appeal to fans of Rock (Obvious statement is obvious.). This guy should be molded to be able to fit in seemlessly with a group like the Black Keys, Foo Fighters or Weezer.
It's important to make sure the music appeals to fans of today's rock. So please don't parade out a guy playing synth-rock from 1982.
Additionally, the character should have good looks, like John Morrison. You basically want to find a guy to play the role who looked and wrestled like Morrison, but actually has mic skills and musical ability.
Hey, I never said it would be easy.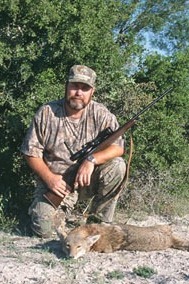 No animals were harmed in the making of this photo. Except that dead one there.
Nature Boy Buddy Rodgers.
Nature Boy Ric Flair.
The Superstar Billy Graham.
The Immortal Hulk Hogan.
Stone Cold Steve Austin.
???
Repeating a gimmick is usually a good idea if it's a successful one. (Unless it's a carbon copy of a person that is still active and working for your competitor. Fake Diesel? Fake Razor? Really?.)
Now, I'm not saying that Husky Harris (who obviously should be used for this gimmick, instead of running around in FCW as Axel Mulligan...Axel Mulligan...and you wonder why I use quotation marks when I say WWE "Creative?"), but I'm not saying he should come out in a leather vest with a smoking skull and flip people the middle finger.
He doesn't have to be a carbon copy of Stone Cold. He just has to be a character that Stone Cold would probably crack open a Steveweiser with and not stun afterwards.
A southern rebel who refuses to listen to what John Laurinaitis has to say, won't hesitate to beat him down and likes his Kentucky Bourbon Straight.
He takes no nonsense from anyone, is always itching for a fight and likes spending his free time hunting in the woods with his Bushmaster.
And sure, that sounds just like Steve Austin, only with whiskey instead of beer.
But you do know that describes about 10 million Texans and not just the rattlesnake, right?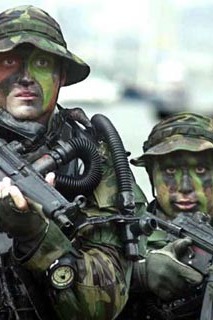 You just know the finisher has to be called the "Double Tap".
This would be a clear and definite heel. The dark side to John Cena's current character.
A former soldier who returned back from the war in Iraq to find himself in a country that doesn't even approve of the war he just fought and lost friends in. A bitter man who is broken because he returned to an empty home, dilapidated veteran hospitals and bleak job prospects.
He hates America because they sent him to "die for oil" and disposed of the partially-incinerated remains of his friends in a garbage dump by Dover Air Force Base (Can you believe that really happened?). He says that "freedom and democracy is a lie, it's all a veil for capitalism and greed." And it sickens him to have been shot at for this "disgusting" country.
This is important: He doesn't even want to be in the WWE, but he has no choice because his only skill is fighting. And he would rather come to the WWE because it gives him the format to discuss his views with a listening and deluded country.
He hates WWE superstars because they are soft, because they don't know the horrors of war. They think they are tough, but really, they are spoiled and weak Americans who are only able to work because of his sacrifices in a foreign land. And one of the pleasures he receives is in showing them what real violence is, "Navy SEAL style."
One of his favorite maneuvers to finish an opponent is to do Randy Orton's trademark DDT from the ropes. But, he likes to do it on the outside of the ring on the pads around it.
This is Sargeant Slaughter turning traitor against America in 2012.
But this is the gritty reboot.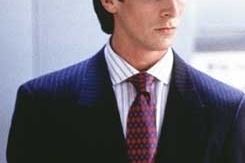 Am I the only one here who thinks that Punk and Christian Bale look similar?
The WWE has had its fair share of psychotic wrestlers. From Kane and Gene Snitsky to George Steele and Mankind, a resident psycho on the roster has been a staple for the promotion almost since the very beginning.
But, there has never really been a true sociopath character in the WWE, before. They were getting there with Randy Orton, especially during his feuds with the McMahons, but they didn't take it to true sociopathy.
The true psychopath is one you don't know is crazy.
He seems like a nice guy, doesn't bother anyone, always has a smile on his face, then boom, explosive and unpredictable violence. And that's where the WWE missed the mark with Randy. His violence and demeanor were predictable and expected; he was always violent and angry.
The kind of psychopath I'm talking about doesn't glare at people, he doesn't laugh maniacally, he doesn't hang in boiler rooms, see Lil Jimmies or set people on fire.
The kind of character I'm speaking of is just wrestling a match with someone like Rey Mysterio, snaps suddenly and starts strangling him with a camera cord until he stops moving, out of nowhere (Why do I have the feeling that if I don't type that I mean that in kayfabe, I'll have to type it twice in the comments section? There's always that one guy...).

This is the kind of guy who a diva bumps into and spills coffee on in the back. He acts like it's perfectly fine and he's not bothered by it. And then later in the show, as that same Diva is getting in her car about to drive to the next show, he appears, jumps on top of it and starts beating in her windows with a baseball bat.
He's dangerous and erratic to the point where superstars don't want to wrestle him and people go the other way when he's coming. But he looks like a nice and normal guy who just has a problem. A big one.
And it's important: NO antics until he snaps. No fake smiles, no being overly friendly, no frustration, no indication that he's insane until he just explodes. And when he explodes, no screaming and no expressions. He's stone-faced, just like an emotionless killer would be.
A real psychopath.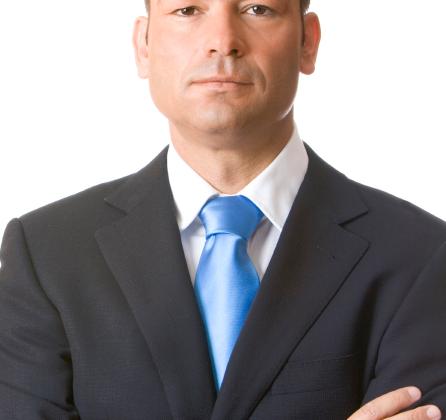 Pictured: A better performer than John Laurinaitis. And he doesn't even perform.
The WWE is trying to utilize John Laurinaitis as an "empty-suit" corporate heel.
But the basic fact of the matter is, he's just not good. It would seem that the WWE wants to keep him talking with the hope that he'll pull off what Vickie Guerrero did. She wasn't good at all in the beginning, but transformed herself into a world-class heat magnet.
I don't see that happening with Johnny Ace.I just see him putting audiences to sleep while inducing mild boos from the crowd as he flubs over lines and makes up wrestlers that don't exist like "Zolph Ziggler."
But still, the WWE should capitalize on an executive-like character. One that embodies that smug arrogance that makes the average Joe hate corporate America. This man should embody all that the 99 percent hates about the one percent.
And he should have two sons.
My idea is that the WWE hires a professional actor in his 50s to play a new major holder of WWE stock. This man comes in and has decided to take hands on action within the WWE, as he is concerned about ratings, attendance and decreasing stock prices.
He plays the typical role of a power hungry executive heel. He overturns popular decisions, he strips titles from faces, he makes matches that put faces at a disadvantage, etc...
But the real gold comes from his two sons.
Both are standout athletes who graduated from Yale and Princeton respectively. He's brought them in to "manage his decisions on the ground level." Basically, they are his muscle to protect him from the wrestlers who will obviously hate him.
His sons would be two of the most spoiled, entitled, arrogant, whiny, brats that the WWE has ever seen. They will not hesitate to remind people who their father is. They leech off of his wealth. They think they are better than every other superstar. They get the refs to overturn losses. They manipulate things to get titles put around their waists, all while taking advantage of their father's influence.
What's important, however, is that both heels and faces hate them. But they are as powerful in the WWE as Stephanie and Shane were under Vince. They are untouchable.
But, of course, they would get touched from time to time by guys like CM Punk who wouldn't care how much power they held.
Obviously, once this gimmick has run its course, you could have the dad lose his stock to bankruptcy, or have some stipulation where the sons lose a match and he's forced to sell his shares, etc...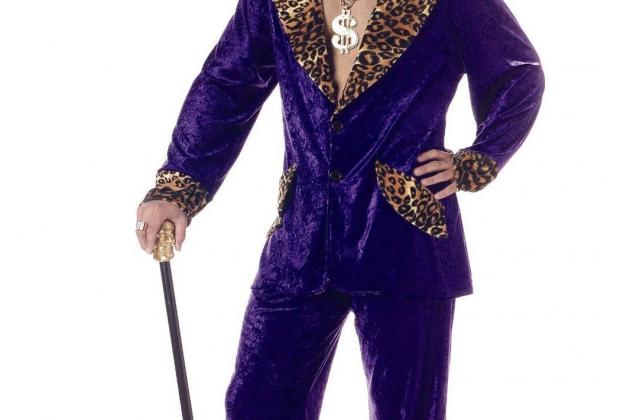 Yeah, I used a white guy. But you KNOW Vince will make him black.
The WWE has never had a real pimp on the program. The Godfather was not a pimp. The Godfather was a guy who came to the ring in pimp clothes and danced with (mostly) hot chicks.
A real pimp is a heel. A real pimp is a low-life individual that preys on women with low self-esteem and manipulates them into selling their bodies for money. Then, he takes that money from them.
A pimp is generally an abusive individual who uses a mixture of love and fear to emotionally confuse and confine a woman to his will.
And that's the kind of character I am talking about.
I'm talking about a loathsome superstar that treats his divas like trash. He literally forces them to go into harm's way to protect himself. He disrespects them verbally on camera.
If they win the Divas championship, he takes it from them and keeps it for himself and refers to it as his title, but they must defend it. And if they lose it, they'll get a beating from him (not on camera).
His Divas don't get a paycheck. They give their paychecks to him, and then he gives them a few bucks out of it. He is their bank.
Other heels go to him, and he sells his divas off to interfere in matches (generally against their will).
Other Divas tell his divas they need to respect themselves and leave the Pimp alone. Brainwashed, they go back and tell the pimp, and then the pimp sicks all of his divas on the girl who suggested they leave (I would imagine he has three.).

If one of the girls breaks free from his control or falls for another wrestler, he refuses to fight with the wrestler over the girl because "she's not worth it." But then, he will send his divas to make her life a living hell. He sends his Divas to seduce the wrestler into cheating on the girl and breaking up their relationship.
And when she finally breaks from his torture and decides to return, he won't have her back. Instead, he introduces a new diva that took her spot weeks ago, and then his divas beat her down while he laughs.
This is a man you hate. Not a man who you want to dance with on the Ho' Train.
(Though clearly, this character would never emerge in the PG Era.)
I was looking for some Asian men...and then I saw this. Search over.
Just in general, where are the Asian people? Asian people make up like half of the world's population, and you can't find anyone for your promotion outside of Yoshi Tatsu?
Really?
How will you ever truly capture the Asian markets without giving them serious Asian competitors that they can relate to?
And if you hire Asians, they don't all have to be ninjas or martial artists. They don't all have to talk like a stereotypical representation of an Asian person from a 1960's film, either. "Meee wan ti-tle, Ms. Makman!"
No.
A legitimate contingent of Asian competitors that can be taken seriously. Honestly, their initial gimmick can be a stable of Oriental athletes who have come to the WWE to take it on, because they've shut the door in the faces of Asian competitors. They've come to prove that they are serious athletes who deserve a spot in the top promotion in the world.
The WWE needs to bring back the excitement of the Cruiserweight division. I have no idea why they are not doing that.
There is literally an entire nation of Japanese people (It's called Japan, WWE, just in case you weren't aware.), and it has hundreds and hundreds of Japanese wrestlers who can fit this bill.
You love raiding talent. Go pirate.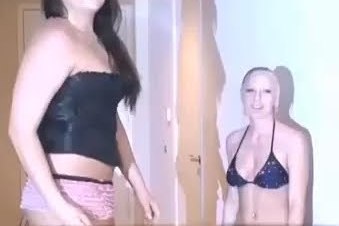 Guess which one I'm talking about?
In 2010, the WWE stumbled upon a golden opportunity, and then, much like all of the golden opportunities they've stumbled upon in the last couple of years, from CM Punk's workshoot to the Raw Walk Out, they flushed it down the toilet for no apparent reason.
The WWE was set to debut a giant of a woman, the 6'9" Aloisia, also known as "Isis The Amazon." They put her on the promos for the third season of NXT, they had her do an interview shoot and then suddenly, they fired her.
They fired her for taking "erotic photos" that were no more "erotic" than anything the WWE puts up on its website in the Divas section (Basically, that normal sized girl there sat on her lap. WHOA! That's beyond the pale...).

This is a simple fix: re-hire her.
Hide her away for a year and let William Regal, Dean Malenko and Daniel Bryan train her how to wrestle really well. (She's a horrible wrestler. Very, very green. She's almost as bad as Kelly Kelly.)
But after you've trained her up with some of the best talents in the business, you debut her against the men. Let her get some big wins under her belt.
After about two to three years, you give her the WWE title.
Why?
Because every place in the world will be talking about the first ever female WWE Champion.
And she's a 6'9" giant of a woman. People will pay attention to this. People will come to check it out.
It's as simple as that.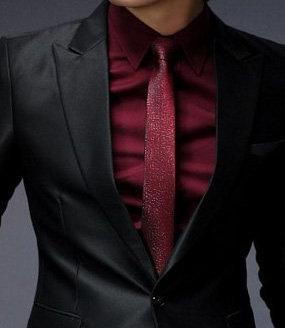 What's the skinny, daddy-o?
Think Evolution, if Evolution weren't giant tools, Ric Flair wasn't 382 years old and Triple H didn't have a nose large enough to come through your TV screen in 3D.
Think of young, stylish, wrestlers who dress in the finest threads, date the finest women and hang in the trendiest locations. Basically, a bunch of young Ric Flairs mixed with some Razor Ramon and blended in with a touch of New World Order.
These aren't guys who are trying to be cool or trying to be like The Horsemen (ala A.J. Styles in Fourtune). These are guys who are cool. Who set the standard by being in the know on what's hot and trendy in the fashion and entertainment world.
These characters would be styled by specifically going through all of those Hollywood magazines to see what is the latest trend, and then they adopt it into the gimmick, so long as it fits. They are club-goers, VIP room favorites, 2012 style.
I imagine there would be about six of them, four men and two divas. They can work as faces or heels. They don't get flustered or get angry; they just get even. Cool, calm and smooth operators.
Stables are severely lacking in the WWE, so they would automatically stand out. But I think the biggest selling point on this group would be the fact that they are cool.
I'm surprised that in all this time, the WWE has never tried to exploit the "cool heel stable" gimmick for themselves. It is basically that gimmick that put WCW on the map.
People came to watch the NWO because they were cool. It was Scott Hall who turned me into a true wrestling fanatic. And when you're talking Hall in his prime, you're talking about the coolest man walking the wrestling world.
The NWO wasn't even supposed to be liked. But they were so magnetic because of their chill factor that they drew enough fans to change the face of the wrestling world.
Why that has been ignored for all these years is really a mystery to me. I think the WWE should bring in a Dior-styled, Gucci-framed, fast-lane clique.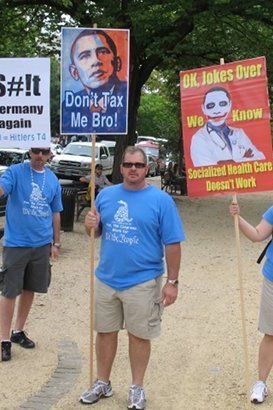 If I were naming it, I would've named it the "Coke Party". Just to create confusion.
Here's where we start kicking the controversy up a notch.
Just the very mention of the Tea-Party or former Birther movement brings out deep feelings in people who know what the groups are about. Some support them, some hate them, but just about everybody knows them.
By creating a character that is basically a caricature of the Tea Party movement, you'd be touching into all of the base emotions of an audience and will get them to hate or support this character on a deeper level than the average WWE wrestler. They will have similar views and support him, or they will think he's a racist and hate him. One way or another, you will get the viewer to react.
For the purposes of creating controversy that may attract media attention, I would make this character a heel.
Some of his hallmark maneuvers would be to insult hispanics in the crowds by saying they are illegals and need to be deported, like JBL did during his feuds with Eddie Guerrero and Rey Mysterio.
He would need to be extremely vocal against President Obama and make racist remarks that will inflame the crowd, like the Anti-American groups such as the UnAmericans and The Hart Foundation used to do.
This is a character that you can use to make noise by having him picket outside of CNN News Headquarters for their "liberal biased reporting" and schedule to do an interview in kayfabe on Fox News. You can do a skit with Sarah Palin, as she's down for anything that gets her face on TV.
This character is meant to be in-your-face, overtly and directly bigoted and deeply controversial.
Again, this character wouldn't be used in a PG format, but if the WWE is ever looking to stir up some controversy and make the news, having a character like this on deck is probably the way to go.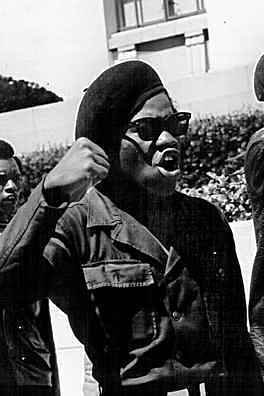 John Cena is toast.
In the 1990's, one of the most hated groups in the history of the WWE was the Nation of Domination.
They were blatantly racist. They clearly hated white people, and "The Man" and were never afraid to show it. That group was so hated, that it took years for the original leader, "Faarooq", to get audiences to stop booing him as a member of the APA once they went face. He had enduring heat.
The group itself was a parody of the Nation of Islam, which was making headlines nationwide under the Minister Louis Farrakhan.
This is a well that the WWE can go back to again.
A group of strong, African-American men who feel that the WWE doesn't give proper representation to their people, always hiring pimps and rappers (See what I did there?) and not giving a chance to strong and intelligent black men.
The group can be about black empowerment and overcoming a government and WWE that holds them down. They can rail against the "privileged" upper-crust whites and how there is a conspiracy to hold the black man down.
"We won't be caged like animals in a zoo anymore for the crowds amusement, we're here to break the status quo." "Why hasn't there been a black WWE Champion since the Rock?" "Why do men like Ezekiel Jackson and Kofi Kingston (who would join the group) not get a fair shake?" etc. These would be common themes for them.
They would target and beat up John Cena and CM Punk. "The Great White Hypes," they will call them. They won't rest until a black man is the face of the WWE and the black race is recognized as the superior species.
Dear God I can hear the boos now.
(Remember folks...this is just a purposely controversial suggestion for a TV show...easy...easy...)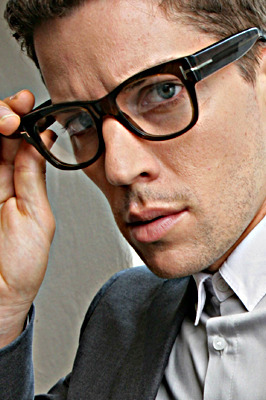 This guy is so non-descript I almost forgot to give him a caption...
This is the character that I believe the WWE was trying to make Daniel Bryan become, but seemed to have forgotten that "vegan" does not equal "nerd" to the general populace.
This character would be a face that would appeal to the more "geeky" audience members. The character would be heavily into cosplay. So, every week, he would come down to the ring dressed in some outfit that reflected what he thought was "cool."
One week, he might show up dressed as Iron Man. The next week, he might come dressed up as an Orc from Lord of the Rings. The following week, as an elf from World of Warcraft.
He cuts promos about how awesome Star Wars is and can always be seen in the back playing Skyrim (which I'm about to go play). He gets no attention from the Divas; he's an underdog that can't seem to catch a break.
But there's one catch. Even though this man would be Santino Marella's best friend and would think Zack Ryder is a role-model, even though he's only 5'8" and 190 pounds...he doesn't lose matches.
Ever.
Even though he should. Somehow, some way, he always uses his genius level intellect to come out on top. And he doesn't lose. For at least the first year of his career, he should go without a single loss.
He's the nerdy, not-at-all-intimidating, everyman, underdog, who is able to defeat Kane in a hardcore match because he was smart enough to lock himself in a room and let off a smokebomb while hiding a gas mask behind a couch.
He's the Intercontinental Champion that retains his title in a ladder match because he placed a rigged ladder out that the No. 1 contender used and hurt his ankle on. While that guy is on the ground writhing in pain, our clever hero casually climbs up and grabs his belt.
Basically, this guy is Eddie Guerrero meets Peter Parker.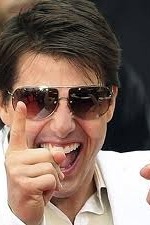 Winning! Wait...wrong nutjob.
The WWE has done Christianity to death. From Shawn Micheals vs. Vince McMahon vs. God to Mordecai, the WWE has given Christian beliefs its fair share of abuse.
Like many forms of entertainment, they are flat out too scared to go deep against Islam. You might get a guy praising Allah or bowing while speaking Arabic, but you're never going to see Vince McMahon vs. Allah for fear a riot will start and the WWE's performers will recieve death threats.
The WWE will parody Muslims, but they will never parody Islam.
So, what's a widely known religion (cult) that's always in the news for one thing or another, that you could ride for a while to get some publicity (controversy) for the company?
Why, Scientology of course!
Take a simple guy like Matt Striker, who for some reason, I can see playing the role perfectly. Have him discover the truths of Scientology and then proceed to irritate the skin off of audiences while constantly proselytizing his faith on the air.
He interrupts big matches because he knows the bigger the match, the bigger the ratings, the more people he can tell about the Thetans.
He meditates in the ring before and after every match, taking forever to get started to annoy the crowd. He cuts vignettes where he visits Scientology churches and asks hilarious questions and gets kicked out.
Basically, he would become alot like the Right To Censor, only using Scientology to irritate audiences as opposed to morality.
And the payoff, of course, is when the Church of Scientology tries to bully the WWE into ceasing and desisting. The news that would generate could possibly recreate the kind of controversy that got people tuning in to watch Raw, back when the PTC was asking the WWE to change its programming.
(I better check my hair...I think I'm turning into Paul Heyman...or worse, Vince Russo.)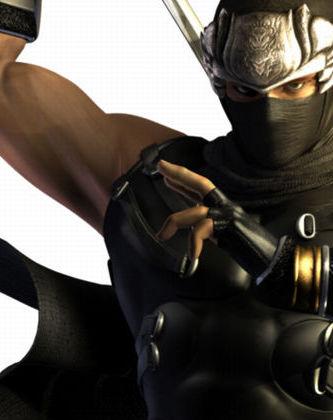 Try not to think about Glacier when reading this slide.
Listen, everyone likes ninjas. OK?
If you talk to someone and they don't like ninjas, it's either because they've never seen one, or the master of their dojo was assassinated by one.
Ninjas, when done correctly, are cool. Do you see Ryu Hayabusa here? That's ninja done right.
That ninja has been worth hundreds of millions of dollars to Tecmo Koei. Every time they release a game with Ryu Hayabusa, he earns them at least 60-90 million dollars.
Why? Because people like ninjas.
So, bring ninjas into the WWE. Why not? You already have a Funkasaurus, a leprechaun, a giant masked psycho, a dead man and a member of the Jersey Shore on the roster. Why not ninjas?
I imagine a ninja tag team with a manager. They never speak; the manager only does. They do not appear with the manager when he is speaking to the crowd, to a camera or to other wrestlers. They are a silent force. They never show their faces. When they show up for a match, the lights go out, no music plays and when the lights come back on, they are in the ring, ready to fight.
These ninjas are also for hire. If someone has a problem, they go through the Ninja's manager, and the ninjas take care of the problem, usually in the backstage area with a carefully choreographed array of martial arts maneuvers. They emerge from the shadows, destroy the target and blend in with the shadows again.
I would get two wrestlers from Japan to fill these roles (because that would not at all contradict what I just said in the Asian slide). I think it would be a great opportunity to get KENTA on a WWE roster. Let them work a more puroresu style in the ring. Lots of kicks, flips, stiff knees, etc... They would be the silent assassins, the two men that all Superstars fear.
The Unspoken Ones.
The Dark Force.
The Blades of Shadow.
The---
(Dude, stop it. This will never happen...go on to the next slide, already.)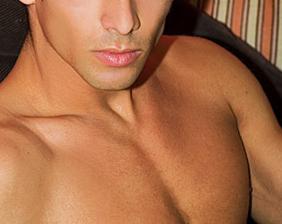 Hunting for a picture like this was...unpleasant.
This is the kind of character that Justin Gabriel could become since he has absolutely no character at all and likes wearing his pants way too low for comfort (Advice: You shouldn't try to sag when all you're wearing is colorful underwear.) .
But the model would be a variation of the many narcissistic characters that have come down the pipe in the WWF/E. A man that all the ladies think is hot, and he knows it.
But here's the catch: He's sexually ambiguous and very feminine in his demeanor (Think Justin Gabriel if mixed with David Otunga.). Note: He's not gay. Because if the WWE makes a gay character, it's clearly going to be over-the-top and silly. But he's one of those men where everyone wonders if he's gay (Like David Otunga.)
He'll have all the hallmarks of a narcissistic heel. He won't like getting hit in the face, he'll preen and pose alot, he'll have an extreme superiority complex. But, unlike previous narcissists like Lex Luger and Cody Rhodes, this man would have HBK in his prime looks.
He would be a character the girls love to tune in to watch, but repulses every man in the building.
Furthermore, this man could be used to expand the exposure of the WWE to the modelling world as they would aggressively pursue getting him in shoots on top magazines legitimately. (So really, he can't be "kinda cute;" he's gotta look like Brad Pitt or something.)
He's a narcissist who has an actual reason to be narcissitic. He seems just a little too "soft" for the rough and tumble world of the WWE, but makes his way through it anyway.
(like David Otunga)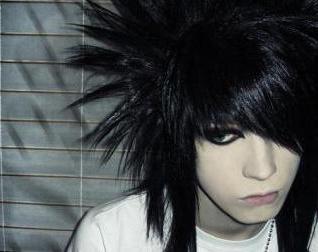 I think she'd be pretty cute if...wait, it's a boy? You sure?
Fans of WCW in the mid 1990's might remember a stable by the name of "Raven's Flock." They were a grungy group of guys who represented the fringe of society. Outside of the presence of Raven himself and Perry Saturn, they were mostly a throwaway group that contained such stellar talents like Billy Kidman and Lodi.
This group would be somewhat like that group, only they would bathe and look like characters pulled out of Vampire Knight.
This group would represent the fringe and counter-culture in today's youth. Moody, emo kids, who would probably play heels, because no one likes emo kids, as far as I know.
They would have a dark, gothic, almost vampire-like vibe and appeal to Twilight fans.
Alright, seriously, did I just pitch an idea that would appeal to Twilight fans?
Really?
I quit.
I'm sorry, Bleacher readers. I'll try to come up with a better article premise next week.