NHL Trade Speculation: What's on the Deadline Wish List for Each Team?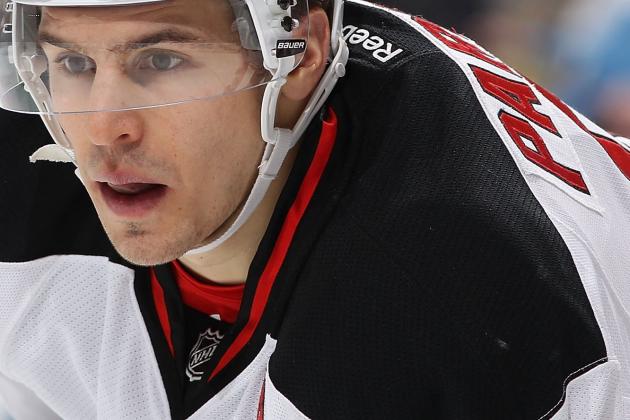 Christian Petersen/Getty Images

With the trade deadline about a month and a half away, teams are beginning to see what they are going to need in order to put their teams together.
Each team has its own area of need which makes it fun for fans to speculate.
Here are what some of the teams might have on their trade wish lists.
Begin Slideshow

»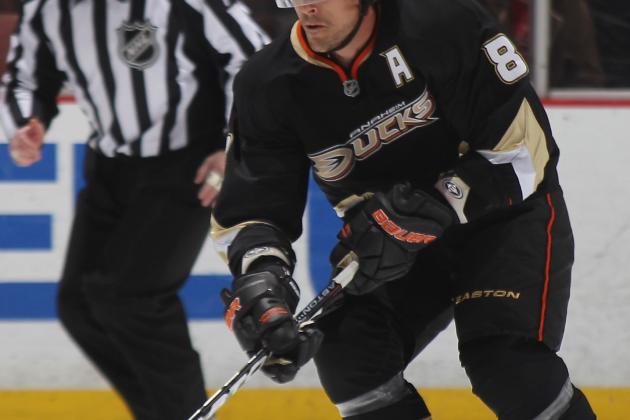 Bruce Bennett/Getty Images

Wish list: A new core
It's been a rough year for the Ducks and it looks like the "For Sale" sign is up in Anaheim.
Puck Daddy reported the Ducks are willing to trade anybody other than Saku Koivu and Teemu Selanne.
Based on the article, it seems like if the Ducks do trade one of their core guys, it won't be just for draft picks or prospects—Anaheim expects an immediate return.
Anaheim might not trade all of their core guys, but it wouldn't be a shock to see one of them go to try and shake things up for the future.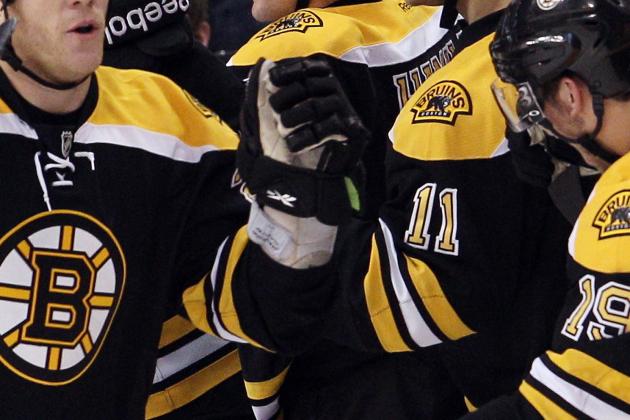 Elsa/Getty Images

Wish List: Nobody
Boston got over their Stanley Cup hangover with an absolute vengeance and continue to be on a huge roll.
This team has such great chemistry and is just so good that why would you want to change anything?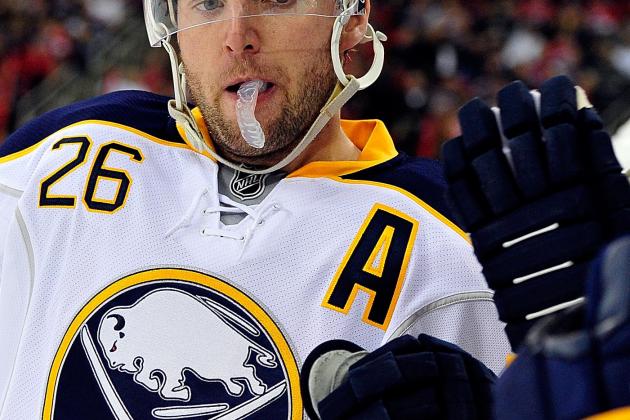 Grant Halverson/Getty Images

Wish List: A top-tier center
Buffalo is one of the bigger disappointments this season and they continue to struggle to put together a consistent stretch of wins.
Goaltending has been an issue, but their team's scoring is a bigger one right now.
The top-two players on the team are Jason Pominville and Tomas Vanek who have both hit the 40-point mark.
The next highest scorer is Derek Roy, with 24 points.
Buffalo needs an elite center that can rack up points and get the team rolling.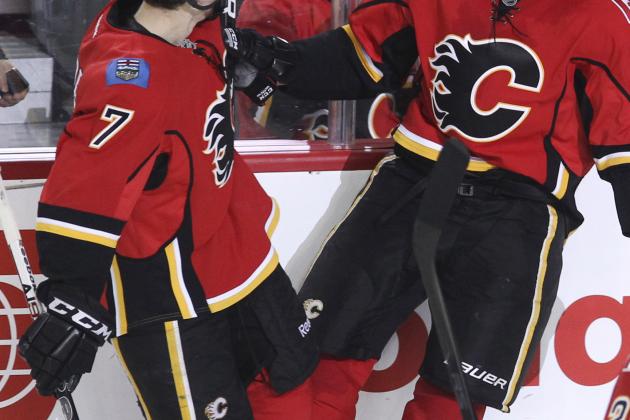 Mike Ridewood/Getty Images

Wish List: Draft picks
Calgary is in a tricky position.
They're out of the playoff race right now, but not by much. If they can string a few wins together, they're right back in the picture.
Calgary needs to decide if they want to make a run at the No. 8 seed or think long term.
They have some guys that could fetch a hefty price on the trade market and set them up really nicely for the draft or to make more moves in the offseason.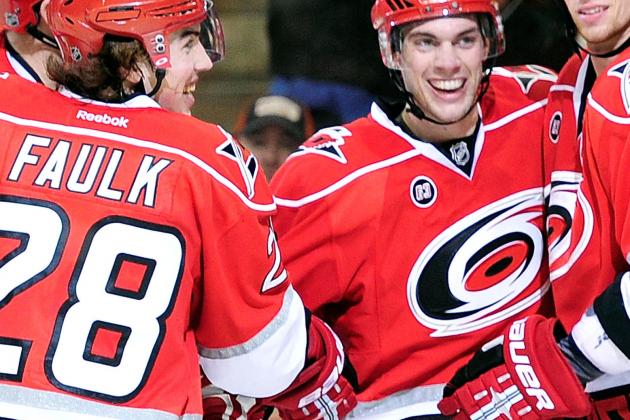 Grant Halverson/Getty Images

Wish List: Top-6 winger
Carolina needs to help Eric Staal out a bit more than they can with their current roster.
If Carolina could get a top-six winger that can put the puck in the net, that will take more pressure off Staal.
Currently if you can stop Staal, you can pretty much stop the Canes.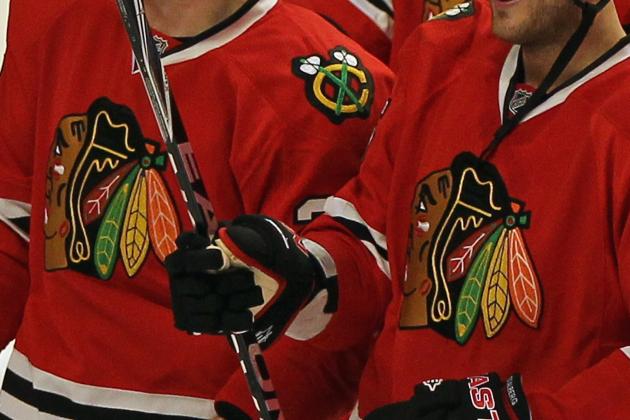 Jonathan Daniel/Getty Images

Wish List: A defensive forward
Chicago is a tough team to look at because they are another group having an absolutely fantastic season.
They're out of first place in their division for the first time in quite a while now, but things are definitely not bleak in Chicago.
A solid defensive forward could help boost the effort level of the team as a whole and put even more pressure on opponents to keep pace with the high-scoring ability of this team.
They might also look for some help in net with both goalies sporting goals against averages well above 2.50.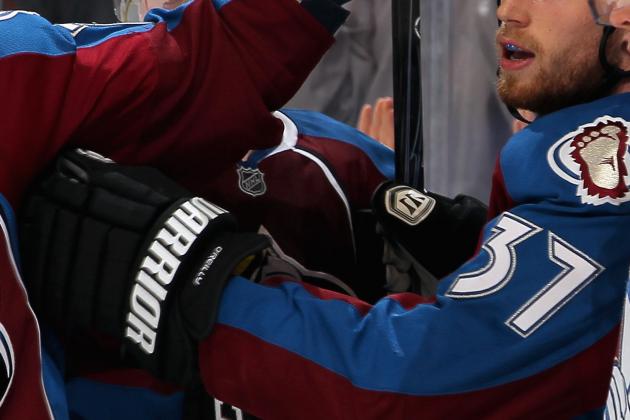 Doug Pensinger/Getty Images

Wish List: A scoring winger
Colorado is very deep when it comes to centers and defensemen, but they desperately need a scoring winger to help boost the offense.
After Matt Duchene was converted to left wing that seemed to be taken care of, but with his injury keeping him out until February, the Avalanche need help.
There are several to choose from, but the downside is that the Avalanche don't have a lot of draft picks to play with when it comes to trades and they would likely have to give somebody up in order to get a legitimate top-flight scorer.
Colorado definitely needs some more help on the wings.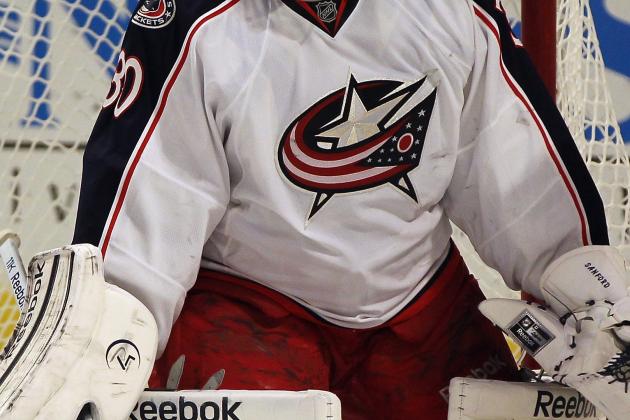 Jonathan Daniel/Getty Images

Wish List: A goalie
Columbus has got to be the team that is the most disappointed with where they have ended up this season.
Those offseason acquisitions just haven't paid off like they wanted and the Blue Jackets are currently the worst team in hockey.
Columbus could look to try and build for the future by finding a young goalie that is ready to get a starting job, and there are a couple of them out there.
There are far too many issues to discuss with the Blue Jackets, but this might be a good start for Columbus moving forward.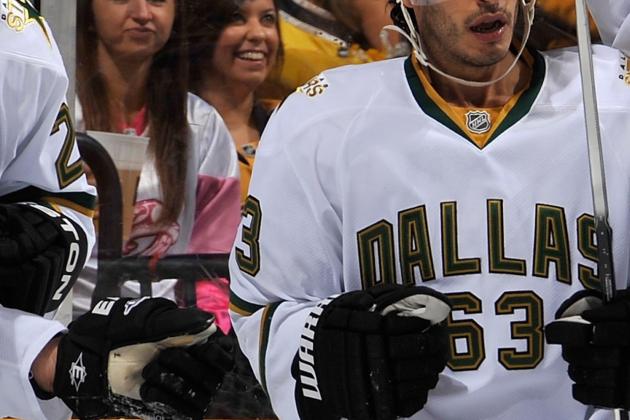 Frederick Breedon/Getty Images

Wish List: A top shut-down defenseman
Dallas has been a pleasant surprise this season and sits just outside of the playoff picture at the moment.
One big reason they haven't been able to stay in the top eight is the fact they give up a lot of shots.
In fact, Dallas gives up the fourth-most shots per game with 31.6, relying very heavily on Kari Lehtonen to keep them in games.
Going out and getting a top-level, shut-down defender might help to lessen this number, or at least lessen the quality of the shots coming in.
There could be a couple of very good blue-liners available come the trade deadline.
Jonathan Daniel/Getty Images

Wish List: Depth
Detroit is always about depth and is consistently one of the deepest teams in the league.
They also manage to find guys that fit their system really well and end up contributing far more than they had with their other teams.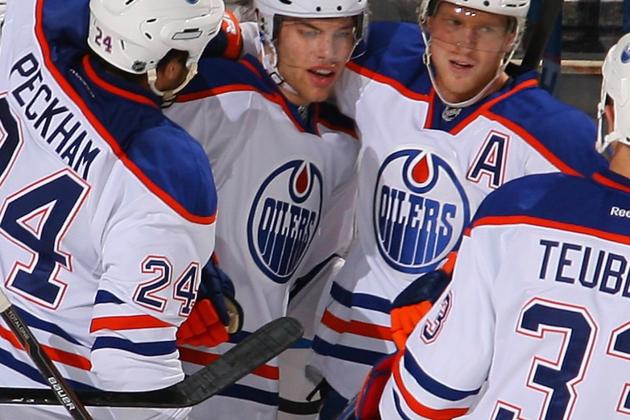 Rick Stewart/Getty Images

Wish List: Offensive Defenseman
Edmonton hasn't gotten much contribution from defenders when it comes to points and could use a defenseman that makes the other team pay for getting too deep to protect their goalie.
Defensemen that are a threat to join the rush can add an element that frees up the powerful offensive players as well.
Edmonton doesn't really have that now and it might help them moving forward.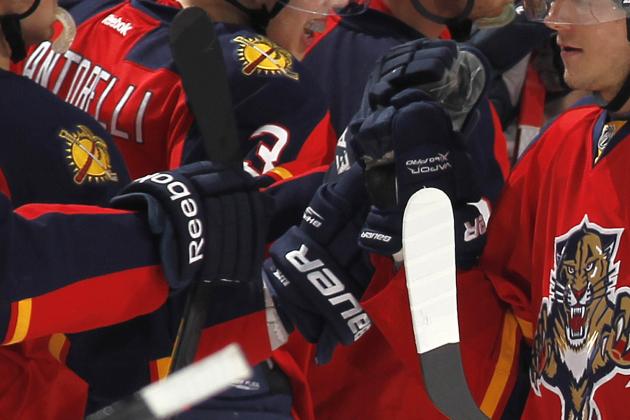 Joel Auerbach/Getty Images

Wish List: A second-line forward
Florida is the biggest surprise this season and has managed to get to the top of its division through great teamwork.
They could use a forward that can score some more goals, however, as three out of Florida's top-six point-getters are defensemen.
It's a minor tweak, but one that would go a long way toward helping them finish the season strong going into the playoffs.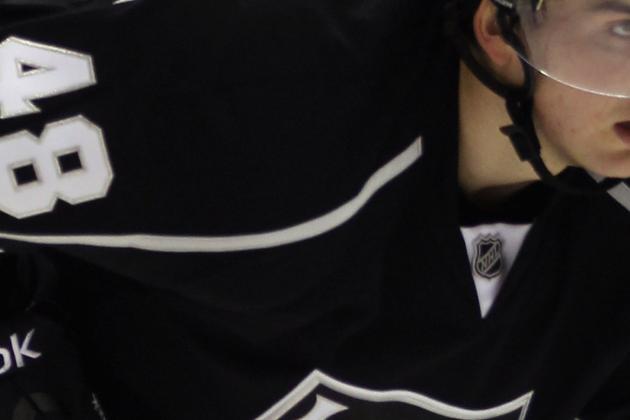 Bruce Bennett/Getty Images

Wish List: A glue guy
Los Angeles is having a ridiculous amount of trouble scoring goals but they don't really need to trade for a goal scorer.
They have so much talent on that team that it doesn't make any sense why the goals aren't coming.
The Kings could definitely benefit from a glue player whose job is to provide energy for his team, make the big hit, provide that hard-working shift in the other end and come up with a goal that ignites his team.
Skill isn't the issue with the Kings, maybe getting a spark-plug player will help them find the net more.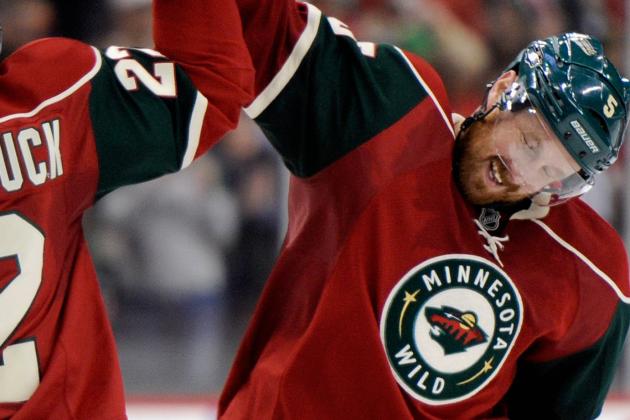 Hannah Foslien/Getty Images

Wish List: Power play help
The Wild have come crashing down to earth after their hot start and their power play is not helping the cause.
Minnesota's power play is 24th in the league and definitely needs a shot in the arm.
This could come in a number of ways. Acquiring a power forward that can stand in front and cause havoc, or getting a player that can quarterback the power play.
What might help the most is finding a guy who has that big bomb from the point that is likely to cause a rebound.
Whatever it is, Minnesota needs help with the man advantage.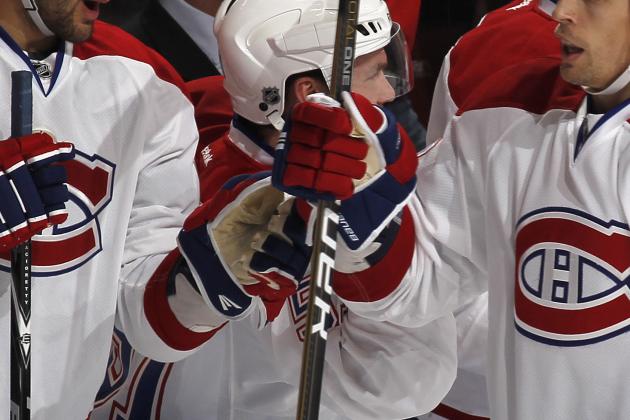 Joel Auerbach/Getty Images

Wish List: New talent
Montreal has put a lot of their eggs in some pretty old baskets with the likes of Brian Gionta and Scott Gomez.
Montreal would be well advised to try and find some young talent that can put up some numbers.
The Canadiens do have some good young players on their team, but it wouldn't hurt them to get a bit younger still and dump some of those salaries, especially coming to a potentially exciting free agency.
The power play is of special concern to the Canadiens, who currently rank last in the league with the man advantage.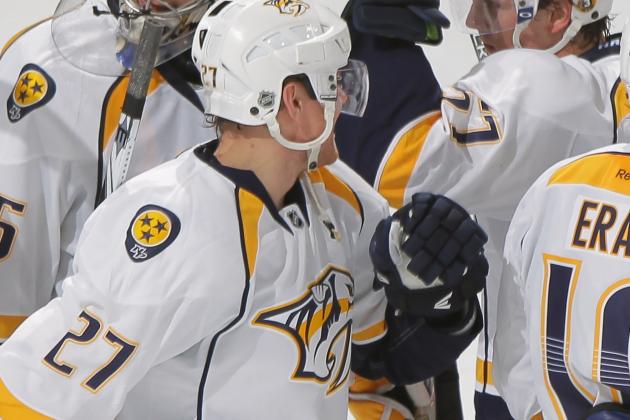 Doug Pensinger/Getty Images

Wish List: Scoring forwards
Nashville currently has two players over 10 goals to this point, but that is just the kind of game the Predators play.
They play a team game with a defense-first philosophy, but it could help them get farther in the playoffs if they had a guy that can score at will.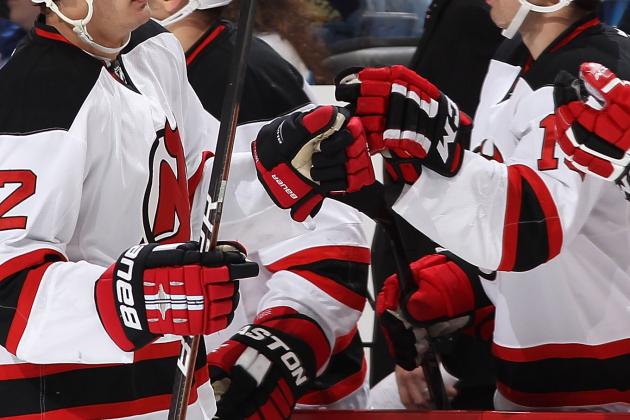 Christian Petersen/Getty Images

Wish List: A goalie of the future
New Jersey really needs to start considering who the replacement for Martin Brodeur is going to be, because there isn't much time left before he retires.
There are some good young goalies that are coming into their own in the NHL right now that could easily start.
The Devils would do well to try and nab one of those guys before somebody else does.
Al Bello/Getty Images

Wish List: Goaltending
Goaltending is a big issue for the Islanders, they lack consistency at this position.
Rick DiPietro can never stay healthy, Al Montoya is inconsistent, Evgeni Nabokov didn't even want to play for the Islanders when he came back to the NHL—it's a tough thing.
The Islanders might like getting a guy like Cory Schneider or Jonathan Bernier and give them a chance to win the job.
These guys are both young goalies that have shown the ability to be a starter and could push the other goalies to be better.
The Isles aren't going to be making the playoffs, what could it hurt?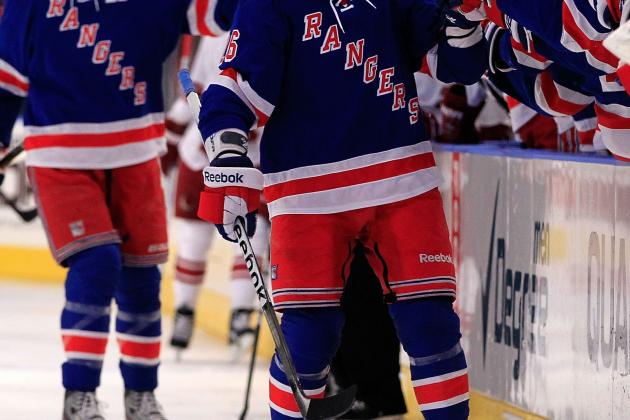 Chris Trotman/Getty Images

Wish List: Nothing
The New York Rangers are currently the top team in the NHL and are definitely the team that is playing the most complete hockey from top to bottom.
They're getting a lot of scoring, great role-playing, awesome defense and stellar goaltending.
What could you add to that?
If it ain't broke, don't fix it.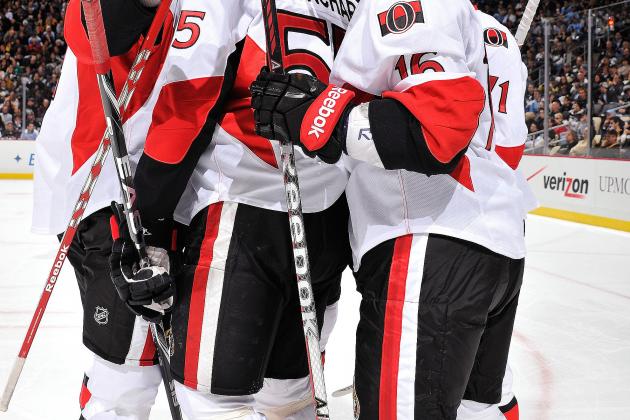 Jamie Sabau/Getty Images

Wish List: Depth in net
A solid backup goalie could be a great thing for Ottawa who have two goalies that have goals against averages over 3.00.
The Senators have done a great job overcoming this particular deficiency with some stellar offensive play, but could really benefit from more solid goaltending.
Some better defense might be in the works as well as Ottawa has given up the most shots of any team in the league.
Ottawa could find themselves in trouble if their offense dries up a bit and they keep giving up as many goals as they are.
Defense wins championships.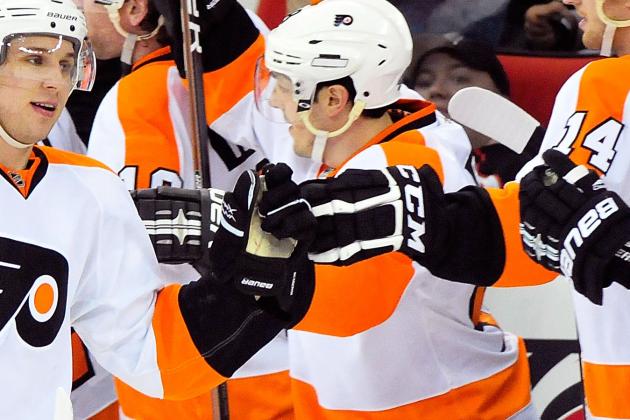 Grant Halverson/Getty Images

Wish List: Depth on the blue line
This might have been the easiest slide to figure out since there has been so much talk of Philadelphia trying to find somebody to replace Chris Pronger on defense.
Philadelphia has still played well since losing Pronger, but they have also fallen out of the top of their division.
A big blue-liner would be of great assistance to the Flyers.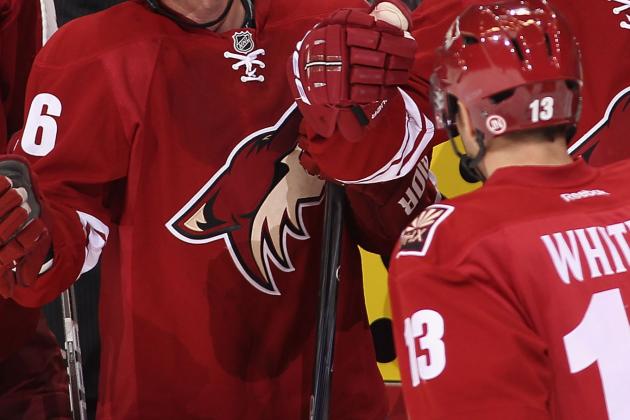 Christian Petersen/Getty Images

Wish List: Secondary scoring
The Coyotes aren't getting a huge contribution from their roster and will need a lot more if they hope to get into the playoffs again.
They are 3-4-3 in their last 10 games and will need a lot more assistance from other scoring sources if they don't to get left out to dry.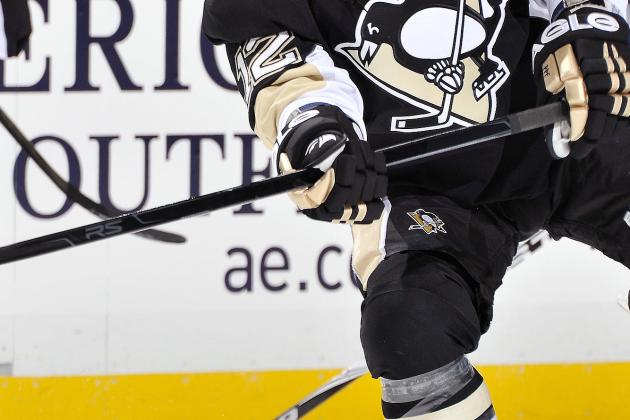 Jamie Sabau/Getty Images

Wish List: Point-producing defensemen
Kris Letang leads the Penguins defenders in scoring and has only played 22 games.
Pittsburgh could use some more points from the blue line, especially if they hope to catch the Rangers.
Pittsburgh currently sits in ninth place in the Eastern Conference and needs the help.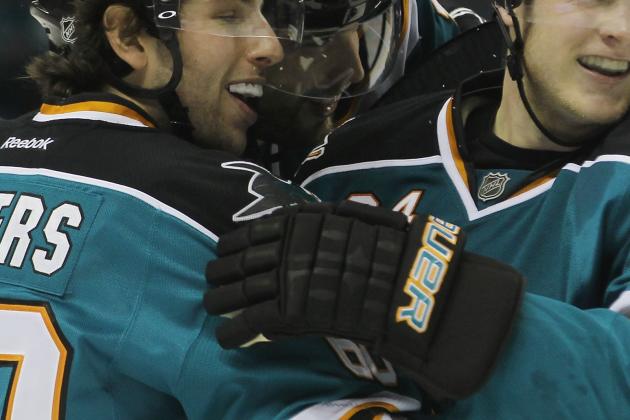 Bruce Bennett/Getty Images

Wish List: Help on the penalty kill
San Jose is the third-worst penalty-killing team in the NHL right now, at 76.5 percent.
Whether this means making some kind of change on defense or getting a PK specialist from another team, San Jose needs the help if they want to go deep into the playoffs.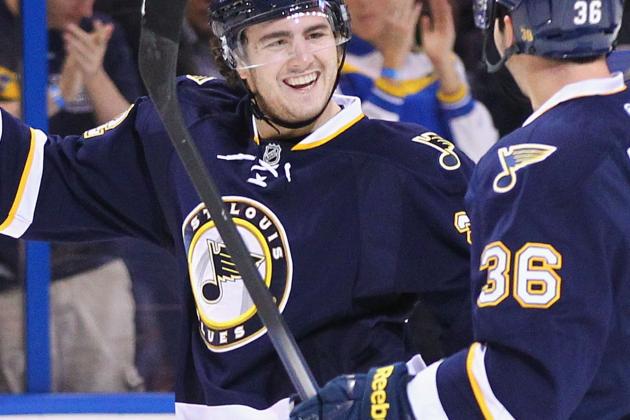 Dilip Vishwanat/Getty Images

Wish List: Power play help
St. Louis has improved on their power play but still sits at 22nd in the league at 14.4 percent.
It's impressive that St. Louis has been able to win as consistently as they have been without having too much power play success.
It just shows how well they have been playing five-on-five and that's hugely important as the Blues approach the playoffs.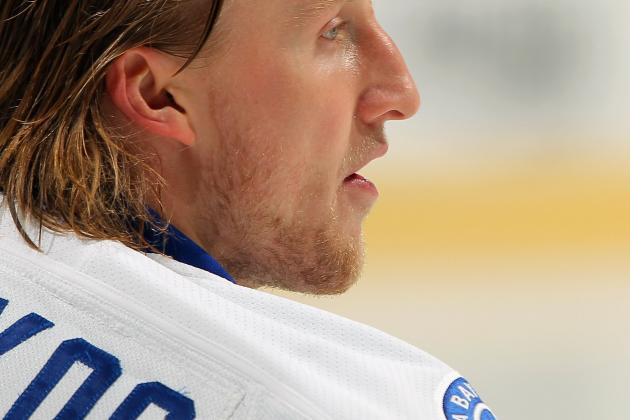 Doug Pensinger/Getty Images

Wish List: Goaltending
Tampa Bay finds themselves in a similar position to New Jersey.
They have a goalie that has been solid for many years but is very old and nearing the end of his career.
The Lightning will most likely not make the playoffs so it would be smart of them to get a jump start on finding their next starting goalie.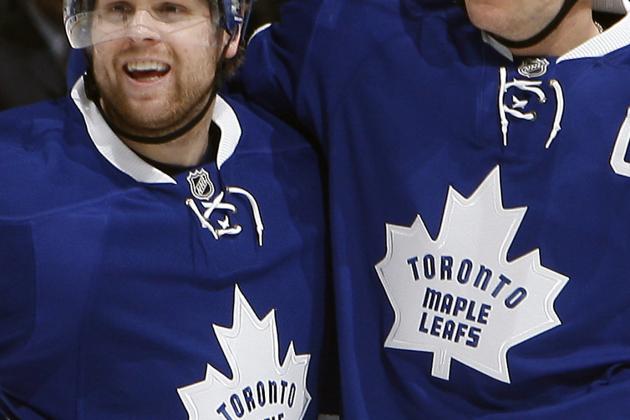 Abelimages/Getty Images

Wish List: Help on the penalty kill
Toronto has the worst penalty kill in the league right now at 73.6 percent, which is as low as I can ever remember seeing a team's penalty kill.
They need help in some fashion because special teams can kill a team that is trying to make the playoffs.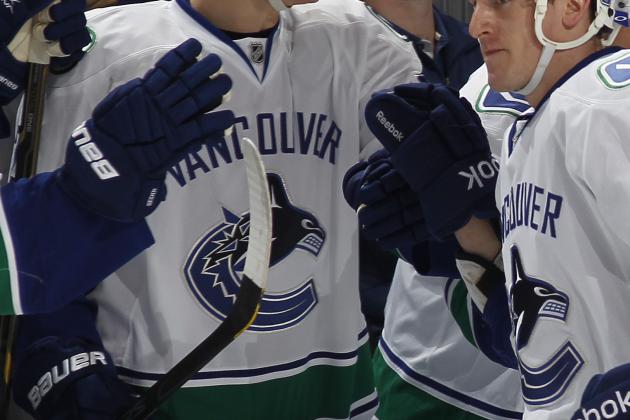 Joel Auerbach/Getty Images

Wish List: Grit
Vancouver is easily one of the most talented teams in the league that has a lot of depth and great role players.
They have great scorers and hard workers that can fore check with the best of them.
They need more grit, though. When it came down to it, they couldn't deal with the grittiness of the Boston Bruins in the Stanley Cup Final last year.
If they want the story to be different this year, they need to get more grit.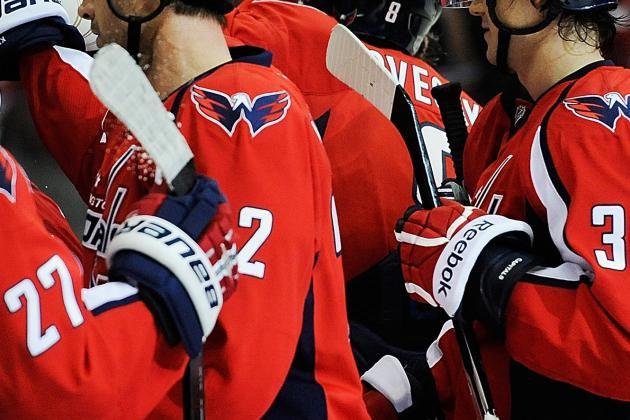 Patrick McDermott/Getty Images

Wish List: Scoring depth
There is a bit of a discrepancy between the top scoring forwards for the Capitals and the next closest ones.
Nicklas Backstrom leads the Capitals in scoring with 42 points, followed by Alex Ovechkin with 33.
The next closest scoring forward has 24 points. The Capitals just need some more scoring depth and they aren't getting it from the guys that usually chip in.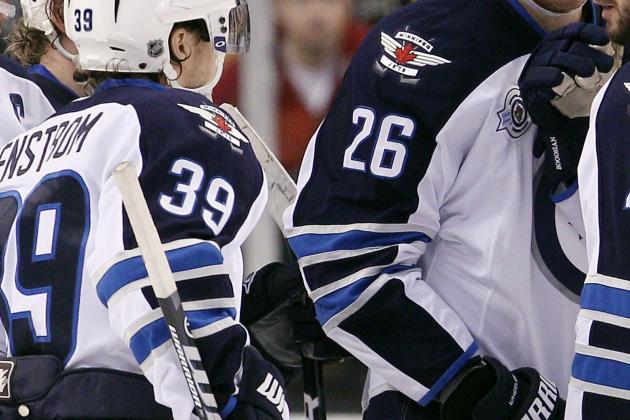 Elsa/Getty Images

Wish List: Blue line scoring
Winnipeg has to be the biggest feel-good story of the NHL this year.
The well publicized relocation back to Winnipeg, a slow start to the season and now a team that is in the hunt for a playoff spot. This is a good script.
To help keep the feel-good story going, Winnipeg could add some points from the blue line.
A quick, puck-moving defenseman that can rack up some assists would be a great addition as they push for the playoffs.
Kevin Goff is a Featured Columnist for the Colorado Avalanche and NHL on Bleacher Report. For more NHL news and discussion,