Georgia Football: Bulldogs Recruiting and the Three Who Could Make It Special
Running Back Keith Marshall
With signing day less than a month from now, the tension grows as each recruit is coming close to signing on the dotted line. Georgia already has 16 commitments so far, with five being in the ESPNU 150. There are three particular players that could make this a very special class. They are as follows:
DT - John Atkins
Thomson, GA
6'4", 300 lbs.
K - Collin Barber
Cartersville, GA
6'2", 191 lbs.
QB - Faton Bauta
West Palm Beach, FL
6'3", 225 lbs.
OL - Mark Beard
Coffeyville, KS
6'4", 290 lbs.
OL - Chester Brown
Hinesville, GA
6'5", 340 lbs.
DE - James Deloach
Millen, GA
6'3", 260 lbs.
DE - Leonard Floyd
Eastman, GA
6'4", 215 lbs.
215
RB - Quayvon Hicks
Blackshear, GA
6'2", 245 lbs.
DE - Jordan Jenkins
Hamilton, GA
6'3", 245 lbs.
RB - Keith Marshall
Raleigh, NC
5'11", 190 lbs.
K - Marshall Morgan
Miami, FL
6'3", 195 lbs.
OL - Greg Pyke
Baltimore, MD
6'6", 315 lbs.
TE - Ty Smith
Moultrie, GA
6'3", 228 lbs.
DT - Jonathan Taylor
Millen, GA
6'4", 315 lbs.
OL - John Theus
Jacksonville, FL
6'6", 292 lbs.
WR - Blake Tibbs
Lithonia, GA
6'2", 185 lbs.
Begin Slideshow

»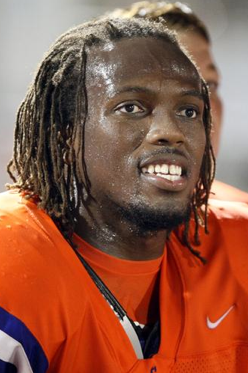 Avery Young
6'5", 292 lbs.
Hometown - Palm Beach Gardens, FL
School - Palm Beach Gardens High
Position - Offensive Tackle
The Bulldogs will be losing three key offensive lineman; Justin Anderson, Cordy Glenn and Ben Jones. They have already got a commitment from one of the best offensive tackles, John Theus, of Jacksonville. Avery Young would be a great step in rebuilding the offensive line.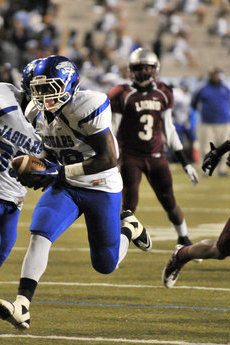 Mike Davis
5'10", 190 lbs.
Hometown - Stone Mountain, GA
School - Stephenson High
Position - Running Back
You can never have too many running backs. Keith Marshall will be coming in, but the future for Crowell is murky. Davis could be great insurance if Crowell doesn't pan out and he, along with Marshall and/or Crowell, would give the Bulldogs the two-headed monster at running back they have lacked.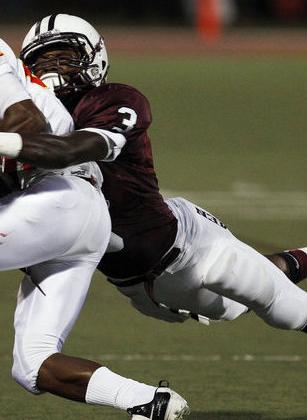 Yuri Wright
6'1", 185 lbs.
Hometown - Ramsey, NJ
School - Don Bosco High
Position - Cornerback
After losing "Mr. Do-It-All," Brandon Boykin, the Bulldogs desperately need someone to step into a similar role. Wright played for the No. 1 high school team in the nation, so playing under the bright lights of the SEC shouldn't phase him. He would be a gift.