Best Sports Movies of All Time
Sure to incite a good debate, I humbly submit my list of the best sports movies of all time.
That's right, of all time!
It would seem apropos to put this out there this time of year when the major cinematic award shows loom on the calendar and the country's cultural horizon. In fact, a sports movie has found its way into the awards talk buzz once again. It was only two years ago that audiences were captivated by the true story of Baltimore Ravens offensive lineman Michael Oher in The Blind Side, and Sandra Bullock deservedly won the best actress Oscar in portraying the compassionate Leigh Anne Tuohy.
This year, another film from a Michael Lewis book and another gripping true human-interest story has garnered award buzz. Moneyball, starring Brad Pitt, centers on Billy Beane's transformation of the Oakland A's into a pennant contender in the early 2000s on a shoestring budget, with a group of undervalued players and front office management tactics that have revolutionized baseball and reverberated throughout sports.
In putting together this daunting list, I wanted to select those pictures that have or promise to stand the test of time and have made significant contributions to the genre. Whether that contribution is commercial, cultural or artistic is for the viewer to decide and discuss for times infinite.
First, a few films that deserve mention but fell just outside of my proverbial top 10.
Begin Slideshow

»
Major League (1989)
There's no way to leave the lovable Cleveland Indians out of the picture. The cast of characters led by Tom Berenger as aging catcher Jake Taylor, Charlie Sheen as Ricky "Wild Thing" Vaughn, Wesley Snipes playing the brash Willie "Mays" Hayes, Corbin Bernsen as prima donna Roger Dorn all held together by the perfectly gruff James Gammon (may he rest in peace) as manager Lou Brown.
It's an ideal sports ensemble movie that fulfills comically and speaks to "wait 'til next year" credos of so many passionate fanbases.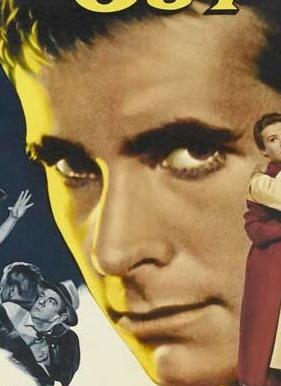 Fear Strikes Out (1957)
Fear Strikes Out is the quintessential sports bio pic about the effects of parental obsession and the psychosis that some athletes suffer under its pressures. Jimmy Piersal was the over-achieving outfielder for the Boston Red Sox who reached the Major League stardom, fame, fortune, athletic success, and then snapped in a catastrophic breakdown, revealing the undercurrents of destruction and pain at the heart of extreme pressure and achievement in sport.
Step Into Liquid (2003)
In profiling the interesting personalities in the sport and exploring some of world's best "off the beaten track" surf spots, documentary filmmaker Dana Brown (son of Eternal Summer creator Bruce Brown) accomplishes what every good surf movie should, which is to make you seriously question your career choice. If nothing else, it's worth it simply to add "Cortes Bank" to your visual vocabulary.
Other sports documentaries of note: Hoop Dreams, The Two Escobars, Senna, The Best That Never Was, Once in a Lifetime, Murderball, Pumping Iron and When We Were Kings
Rocky IV (1985)
Undeniably a guilty pleasure. While I realize the original Rocky was Sylvester Stallone's breakout film and in fact was an elegant crafting of the character that would inhabit our culture for more than two decades, IV is the lasting legacy of the series.
Ivan Drago may be a monosyllabic caricature of the machine-like Soviet Union against the plucky Rocky, but it's a suitable metaphor of the silly Cold War rhetoric of the mid-'80s.
The boxing was an unrealistic slugfest, two fighters willingly subjecting themselves to mutually assured destruction, perhaps a subtle critique of Star Wars and the buildup of nuclear weapons on both sides of the Iron Curtain. Perhaps I'm looking into it too much.
Simply on entertainment value, the training scenes set in the frozen snow of Siberia stand up to the iconic image of the boxer's arms raised atop the steps of the Philadelphia Museum of Art from the original film. Rocky IV, more so than the other films in the series, continues to resonate to this day.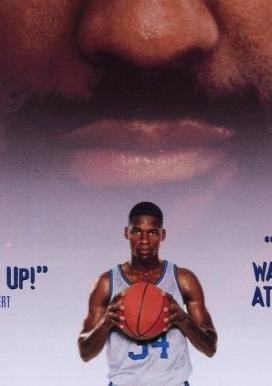 He Got Game (1998)
Spike Lee knows basketball. He knows how to wrap a thousand stories of kids from America's inner-city playgrounds into the sweet stroke of Ray Allen playing the appropriately named Jesus Shuttlesworth. He brings salvation to his family, represents the ultimate promise to a big-time college program lobbying for his services and holds the key to his father's freedom, a father played by Denzel Washington who bred his stardom with a hard hand and in opposite polarity to his own troubled life.
It's a stark view of college basketball recruiting, broken families, love and trust, loss and redemption, and how the game provides an escape from that all.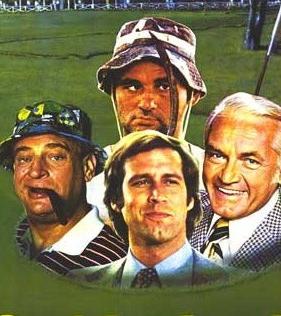 Caddyshack (1980)
Any movie whose cultural impact remains as strong as Caddyshack's 31 years after its original theatrical movie release simply cannot be ignored. And who ever wants to forget Bushwood Country Club, Danny Noonan, Chevy Chase's Zen golfer Ty Webb, Rodney Dangerfield or Bill Murray's "Cinderella story, outta nowhere" Carl Spackler?
Count even the elusive gopher among the unforgettable characters from Harold Ramis' country club comedy.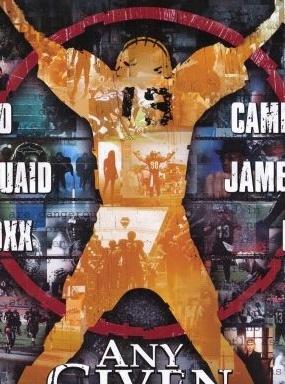 Any Given Sunday (1999)
I like that this film depicting the life in a season of a fictional football team is an over-the-top Oliver Stone production. Any Given Sunday touches upon every drama surrounding modern athletes and the sports business environment.
And Stone does this all with the delicate stroke of a wrecking ball. Given recent revelations about head injuries in football, his harsh look inside the locker room, blurring the lines regarding injury and the role of team doctors, was well ahead of the curve.
Not to mention the powerful performances put together by Al Pacino and Jaime Foxx as embattled head coach and upstart quarterback, respectively. Also, if Pacino's nearly five-minute-long halftime locker room speech towards the movie's climax doesn't get you fired up, check your pulse.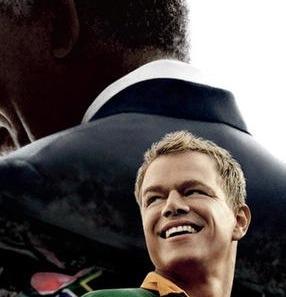 Invictus (2009)
Whether or not rugby played a part in the reunification of South Africa after 46 years of apartheid would seem inconsequential given the events of the early 1990s. Nelson Mandela was released from the Robben Island prison and won the presidency in a few short years.
The fact the revered leader found an opportunity to mend the social fabric of his beautiful but anxious nation at the 1994 Rugby World Cup would seem improbable, that the home team would galvanize together at the right time and unite the country as it won the "whole bloody thing" would seem only something meant for the movies. Indeed.
Both Morgan Freeman (lead) and Matt Damon (supporting) were nominated for their performances at the 2010 Academy Awards.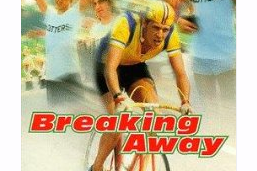 Breaking Away (1979)
Breaking Away plays on the common David-versus-Goliath theme, in this case the outmatched underdogs are personified by a ragtag group of Bloomington, Ind. locals calling themselves the Cutters.
But endearing truth and genuine hope only live in the hardest of hard-luck cases. In cycling or at the quarry, the boys find expression for their dreams; they earn (begrudgingly) respect from those who continually question them and ultimately overcome doubt and fear to live their potential.
The film won the 1980 Academy Award for Best Original Screenplay and was nominated for Best Picture.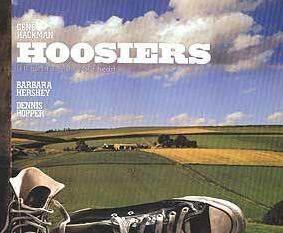 Hoosiers (1986)
Back-to-back picks for movies taking place in Indiana. Hoosiers deals with a more familiar pastime in that Midwestern state: basketball.
Gene Hackman and Dennis Hopper rudder a high school basketball team to an unlikely state championship in the 1950s, in the process filling the film with depth and emotional power. The movie is based on the true story of the Milan Indians of 1954.
Hopper was nominated for a Best Supporting Actor Academy Award in 1987.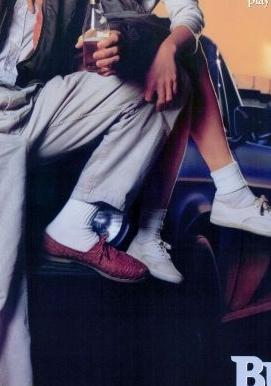 Bull Durham (1988)
This is as close to the Utopian vision we have when we talk about baseball in venerated tones and refer to it nostalgically as the national pastime: its small town minor league baseball, its superstition, its innocence and romance.
Kevin Costner's subtle turn as wise catcher Crash Davis balances the inexperienced exuberance of Tim Robbin's Nuke LaLoosh. And Susan Sarandon simply seduced everyone who's seen this movie into the sumptuous southern setting that's not only Durham but baseball and small-town America.
Nominated for Best Original Screenplay in 1989.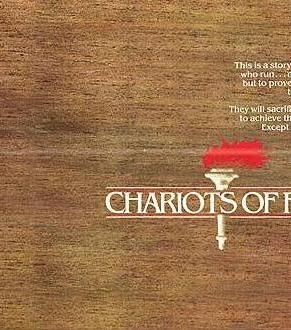 Chariots of Fire (1981)
A masterpiece of storytelling, Chariots of Fire chronicles the motivation within people of principled determination to succeed. Here, the two main protagonists strive to compete in the 1924 Olympics as track and field runners.
What the film lacks in the type of explosive action seen in too many movies of the modern age it more than invests in developing the characters and exploring a number of social themes just as prevalent in the movie's 1920s setting as they are today.
Even upon repeated viewings, it will inspire you to look deep within, to your core and ask questions.
Winner of four Oscars in 1982, including Best Picture and Best Original Screenplay.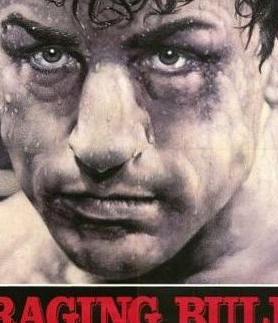 Raging Bull (1980)
It's hard to argue that an actor gave a more powerful portrayal of a troubled soul than Robert De Niro as Jake LaMotta. It's equally difficult to assume anyone could convey the violence of man-to-man combat so intimately as Martin Scorsese did here.
Fight scenes are shot from various perspectives and are laced with vibrant audio cues or grandiose operatic pieces that make the experience visceral. There is no questioning the power and authenticity of this film.
Scorsese's use of black and white only not only starkly frames his powerful characters but emphasizes the brutality of LaMotta's ferocious personality, which in boxing afforded him fame but ultimately stretched his personal life to harrowing breaking points.
De Niro won the Best Actor Oscar in 1981.