Ivy League Basketball Preview: Harvard Leads Charge into Conference Play
Last year the Ivy League saw one of its most exciting seasons come down to the final shot. This year, the expectation for excitement is no less as the Ancient Eight has one of its deepest conferences ever heading into its first weekend this Friday.
Harvard is certainly expected to be the automatic out of the conference. The Crimson were within one second of an NCAA berth last year before Princeton's Douglas Davis hit a buzzer-beater to give it the win in the Ivy tiebreaker. This year Harvard returns all of its players from last season as the Crimson hope to make their first NCAA tournament ever.
However, there are several contenders. Among the top are Princeton, Yale, Penn and Columbia. Cornell could even make a push if it stays healthy.
The Ivy League is unique in that it has no conference tournament. So whoever wins it in the regular season will advance, making all 14 games very crucial.
Begin Slideshow

»
It's been a rough season early for the Brown Bears, one that should continue into Ivy play. They faced a slew of injuries in the early season and will have only 10 players suit up this weekend in their first game against Yale.
They come in with a record of 5-10 (the have one more non-conference game against Longwood tonight). Their best non-conference win came against Central Connecticut State, one of the better teams in the Northeast Conference. Their worst losses came to St. Francis (NY) and Sacred Heart.
They simply do not have what it takes to compete each night in Ivy play. They are dangerous, however, because they are capable of having a good night and pulling off a nice upset. It is just unlikely that we will see the consistency that it takes for them to win the conference.
The Bears are led by sophomore Sean McGonagill, who last season scored a career-high 39 points versus Columbia at home.
The Lions are arguably one of the hottest teams in the country right now having won 11 out of their last 12 to finish off an 11-5 non-conference slate. Their best wins have come on the road at Loyola Marymount and Manhattan and at home to Long Island. Their worst loss was on the road at Marist.
They are led by junior Brian Barbour, who averages over 14 points per game. They lost their best player and first team All-Ivy star Noruwa Agho for the entire season in just their second game but have rebounded superbly.
They are dangerous because they can get down the court on offense with incredible efficiency, and can keep you to under 60 points like they have down 10 times this season. They have size and speed.
The Lions along with teams like Penn, Yale and Princeton make up the second tier of the league after Harvard. If a team like Columbia can get a few unexpected wins, then there is no reason why they can't take home the league title.
Jim McIsaac/Getty Images

The Cornell Big Red are now two seasons removed from their improbable Sweet 16 run. Almost no one from that team remains, including the head coach Steve Donahue. The lone starter from the team who is still playing is senior Chris Wroblewski, who will try to bring his team back to glory.
However, it should be difficult for the Big Red, who many believe to be a team that will finish in the bottom half of the league. Their non-conference record was a paltry 5-9, with their lone quality win coming at home against Lehigh. They are very dangerous, however, because eight of their nine losses were all within 10 points, including a four-point loss on the road at Illinois.
In order to be successful, they are going to need to rely on their guard players, such as Drew Ferry and Wroblewski. If they are hitting shots, they are dangerous, mostly because they aren't allowing their opponents to dominate the boards.
The Dartmouth Big Green have been the Ivy League punching bag the past few seasons. They have finally taken some strides to change that by hiring coach Paul Cormier and by signing the Lithuanian star, Gabas Maldunas.
However, they are likely to struggle again this conference season, as indicated by their 3-11 non-conference campaign. Additionally, they are 0-1 in conference play after starting out by losing to Harvard on the road. They were able to stay in that game, having a seven-point second-half edge, but they eventually fell behind and lost.
Dartmouth is a dangerous team, don't expect to blow them out. They can stay in games, they've done it all year. Their best win came against Elon at home was probably at Colgate.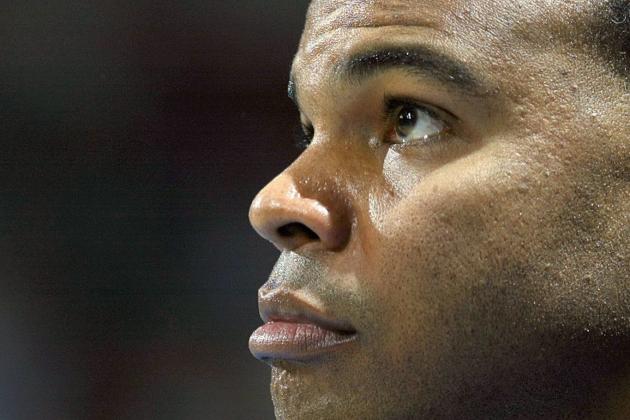 Jeff Gross/Getty Images

The Harvard Crimson have been flying high since Day 1, and barring some major letdown, they will be dancing in the NCAA tournament for the first time ever.
The Crimson have had their best wins this year against Florida State, Central Florida and St. Josephs, although their most important win was probably their 16-point victory over Dartmouth on Saturday. Their one bad loss came at Fordham this past Tuesday.
Led by Kyle Casey, the preseason player of the year, the Crimson have the most depth in the conference. Their defense is nearly unbreakable and are certainly deserving of their No. 25 ranking.
All that being said, they are currently playing their worst basketball of the season. They suffered a very bad loss on the road to Fordham, scoring just 54 points. They then needed to overcome a seven-point second-half deficit to overcome the lowly Dartmouth team. Last night they pushed ahead in the final five minutes to take a nine-point win at three-win Monmouth. That win was a lot closer than the final score suggests.
Performances like this leave the door open for that second tier of teams in this league. However, depending on how they do in conference play, they could still make the tournament as an at-large if they don't lose more than four games in conference play.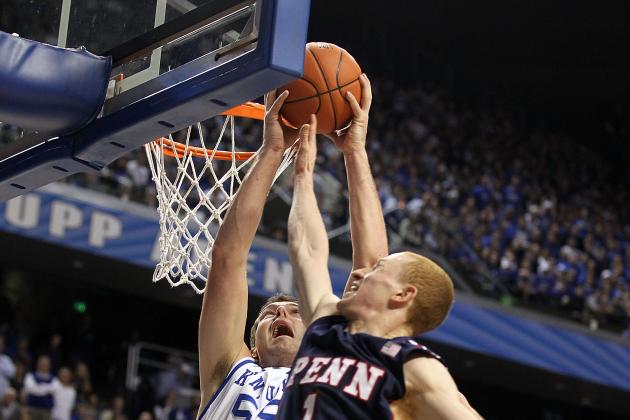 Andy Lyons/Getty Images

The Penn Quakers certainly won't be surprised by the level of competition in the Ivy League, seeing as they play one of the most difficult schedules in the country. Columbia head coach Kyle Smith said it was "insane" today when asked about the Quakers, their first Ivy opponent.
Penn has played the likes of Temple, Robert Morris, Wagner, Pittsburgh, James Madison, Manhattan, Villanova, UCLA, Davidson, Duke and La Salle. Unfortunately, they went 2-8 in those games. However, they went 5-0 in their other games.
Penn plays in the Palestra, and when the Quakers are good, that place can get rocking. They have one of the best point guards in the country with senior Zack Rosen. He,along with Tyler Bernardini and the sophomore Miles Cartwright make up their "big three" with all of them averaging in double figures.
Penn can certainly compete, but you hope that the Quakers' schedule hasn't worn them out.
Third-year head coach Jerome Allen said that he wants his team to have consistency hoping that they win "one game, 14 times."
Expect for Penn to be the team that no body wants to face. However, they probably don't have enough to seriously hope to beat Harvard.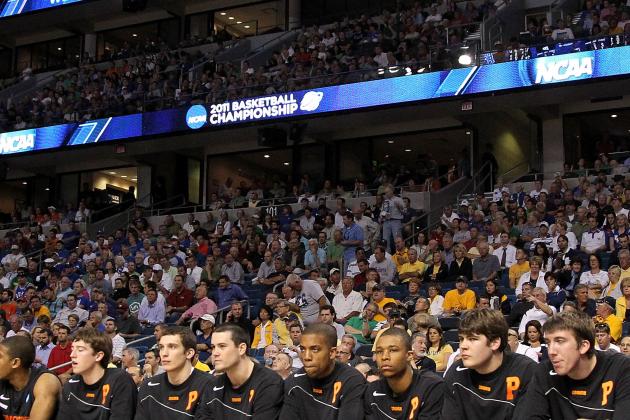 Mike Ehrmann/Getty Images

Sydney Johnson left his post as head coach at Princeton, his alma mater, to be the next head coach at Fairfield. The reasons were clear. More money and the fact that Princeton probably wasn't going to repeat as Ivy champs.
However, a new Princeton alum, Mitch Henderson, has other ideas.
After defeating Florida State on the road, holding them to 10 first-half points and outlasting them in three overtimes, it is clear that these Tigers are for real.
The key is consistency. They did lose some bad games to Elon and Siena. However, they have won three in a row and are taking some good momentum into their opening road weekend at Cornell and Columbia.
They are led by Ian Hummer, averaging just under 18 points per game. Douglas Davis, the hero of last year, is not far behind at 13.8 a game. They need work on the rebounding, but are pretty efficient scoring the ball and can always stay in the game.
Princeton, like Columbia, Penn and Yale will be right there. They need to win the games that they are expected to and win a few more that they weren't.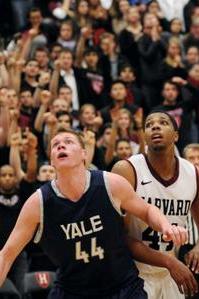 Yale was picked to finish second in the Ivy League, and thus far have not disappointed. At 10-4, the Bulldogs have found ways to score the ball, averaging a blistering 76.1 points per contest. Unfortunately, they do not have a quality win under their belt, with no wins coming over any team with a better than .500 record (in Division I). That's not to say they haven't played good competition. They lost at Seton Hall, Wake Forest and Florida.
Led by the great Greg Mangano, probably the best big man in the league, the Bulldogs will hopefully use him as a way to attract defenders and find the open man. Mangano is averaging 20 points per game and 10.6 rebounds a contest.
It's hard to say if Yale is as good as people say because of the fact that they have no significant wins. They could still be there at the top. However, does a team like Penn become favored because of better competition?