Manny Pacquiao: Why It Will Be Terrible If He Fights Cotto, Marquez or Bradley
January 12, 2012

Ethan Miller/Getty Images
At this point it doesn't seem like a Pacquiao-Mayweather fight is going to happen. Fans can blame Bob Arum, Oscar De La Hoya, Floyd Mayweather Jr and even Manny Pacquiao for it not happening.
That is because two things are stopping it.
Ego and greed.
They can make so much more money fighting other fighters that as long as they stay away from each other, the money fans will pay to see their fights will be good enough. It's only after years of waiting and when they realize that their primes are past that they'll give fans the fight long after its expiration date.
The greatest tragedy in boxing would be if Pacquiao fought Cotto, Marquez or Bradley in his next fight.
At least for boxing fans.
For Pacquiao it would mean another big payday.
For his opponent it would mean a career-high purse.
But for boxing fans it would mean that the mythic fight they want to see is buried. The fight itself would play second fiddle to the fact that Pacquiao wouldn't be facing Mayweather.
It has gotten past the point of ridiculousness.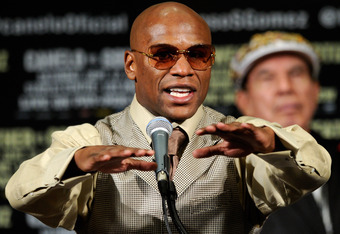 Ethan Miller/Getty Images
Even a rematch with Marquez at this point would leave fans disappointed. It is a fight worth watching again, but it still won't give fans what they want.
And sooner or later that is going to come back and bite everyone involved.
Fans are passionate creatures. They can give meaning to sports which would otherwise be a bunch of arbitrary rules and make the athletes who populate it very wealthy.
But passion is a dangerous thing. It comes out in two ways: love and hate.
When fans enjoy something, they will pay almost any amount of money and devote almost any amount of time to following their sport.
When they are unhappy, they can turn their back on a sport or reply with a negative backlash.
At this point a fight not happening between Pacquiao and Mayweather is starting to hit the boiling point. There is only so much more fans will take before they hit their limit.
If Pacquiao decides to fight anyone but Mayweather, it may reach critical mass.
Fans are tired of not seeing this fight happen and boxing is focusing on little else but a showdown between the two. If more stories were being made about other facets in boxing, it wouldn't matter.
But they're not and it makes for a negative environment.
It may seem like Cotto, Bradley and Marquez have almost nothing to do with this article. That they are the afterthought.
That isn't a coincidence because they would be, even after the bout.
And that isn't good for anyone, especially the fans.