NHL All-Star Voting Requires Fans to Assemble Their Own NHL All-Star Teams Again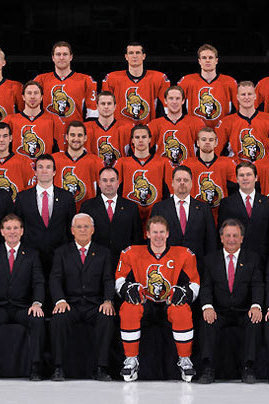 Another season of fan voting has seen another all-star team picked to placate the needs of the host city of the NHL all-star game. Internet ballot stuffing is starting to give democracy a bad name. Now the group of anyone who cares about the NHL All-Star game seems to be limited to people who live in the host city.
They voted this year to have four Ottawa Senators on the ice to start the 2012 NHL All-Star game in Ottawa. It really is pointless wondering at who they picked but now we have to go figure out who would be first and second team All-Stars if the NHL had a format that encouraged this year's performance to be a determining criteria for making it onto such teams.
I was reduced to doing the same thing last year simply because I was interested in knowing who had had the best first half of a season last year. Despite whatever meaningless format the NHL has decided to put together for its All-Star game I have picked first and second teams for the current Eastern and Western Conferences in the NHL. These players at least deserve to play at the 2012 NHL All Star game in Ottawa this January 29th.
The criteria I'm using are pretty simple. Usually in the past the best offensive players at their positions have been chosen for first and second all-star teams. I generally won't deviate from that model. The goalies I'm picking mostly on save percentage and games played. The NHL could put out a list like this in about ten seconds for every All-Star game.
Maybe in the future they can pick real all-star teams and then choose six starters from the host city to keep those fans interested in the game. That probably wouldn't make the All-Star game any more palatable to a mass market, but all-star teams littered with players from the home city don't enhance your product.
The statistics for my choices come from January 11, 2012 a week after the all-star balloting was finished.
Begin Slideshow

»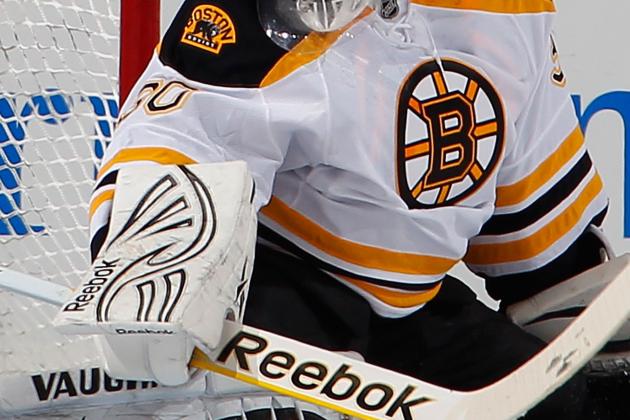 Paul Bereswill/Getty Images

GP: 26 REC: 17-7-0 SP: .938 GAA: 1.99 SO: 4
Tim Thomas of the Stanley Cup champion Boston Bruins is having another great season in nets at the grand old age of 37. He has played the majority of games for second in the East Boston.
He is third in save percentage among goalies who have played at least 21 games so far this season. He is fourth in goals against average and tied for third in shut-outs with Jimmy Howard of the Detroit Red Wings.
At some time Tim Thomas will lose the starting job in Boston to 24 year old Finnish standout Tuukka Rask. However it doesn't look like it will be this year. It may take an injury for Tim Thomas to stop being an elite NHL goaltender. Age alone doesn't seem to be enough to stop him.
Elsa/Getty Images

GP: 37 G: 7 A: 18 PTS: 25
The bulky behemoth Zdeno Chara is always a favourite at the All-Star game. His big shot has him in contention in the NHL's skill competition for hardest shot in the league.
Chara is the fifth highest scoring defenseman in the East this year. Throw in his physical presence and Stanley Cup winning credentials and he seems a shoe-in to make one of the All-Star teams in the East this year.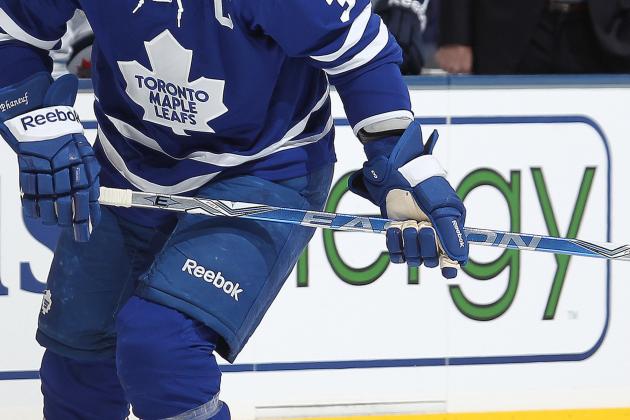 Claus Andersen/Getty Images

GP: 42 G: 7 A: 21 PTS: 28
The Toronto Maple Leafs have been one of the best offensive teams in the NHL this year. That provides them with a group of players ready for an all-star team appearance.
Captain Dion Phaneuf has not been universally popular since the Leafs traded for him. He has been less than healthy and less than a half point a game player since joining Toronto.
This season, however, Phaneuf and the Leafs are both doing better offensively and their popularity is soaring as well.
Phaneuf is the fourth leading offensive defenseman in the east this year and is still playing a shut-down role in Toronto. He also brings a physical dimension to his play that few can match. He hasn't brought it as often this year and he seems to have stayed healthier as a result.
The Calgary Flames, who only have Matt Stajan left to remind them that Dion Phaneuf used to be there, could certainly use the 26 year old all-star now.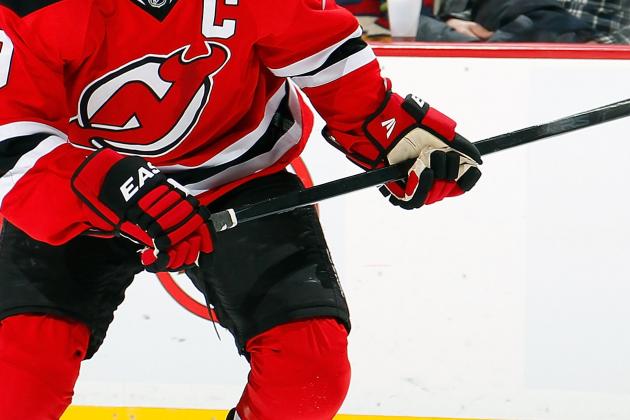 Paul Bereswill/Getty Images

GP: 42 G: 14 A: 23 PTS: 37
Zach Parise has rebounded from a devastating knee injury that saw him appear in only 13 games last season. He has played in all 42 New Jersey games this year to date.
Parise has scored the second most points of any left winger in the Eastern Conference this season (tied with Scott Hartnell).
He looks poised to approach the point a game pace he managed in his last full NHL season back in 2009/10.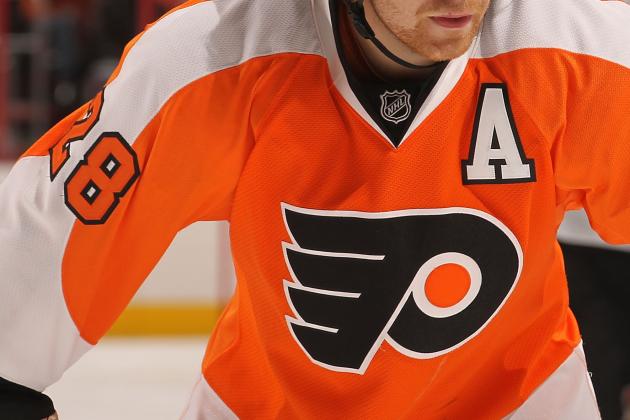 Nick Laham/Getty Images

GP: 37 G: 18 A: 30 PTS: 48
The rapid development of Claude Giroux was one of the reasons the Philadelphia Flyers felt they could trade centers Mike Richards and Jeff Carter last season. The Flyers certainly haven't missed a step offensively.
While missing games due to a troubling head injury, Giroux has still managed to put up a very impressive 48 points so far this season. If he stays healthy Giroux could be in line for more than all-star consideration by the end of the season.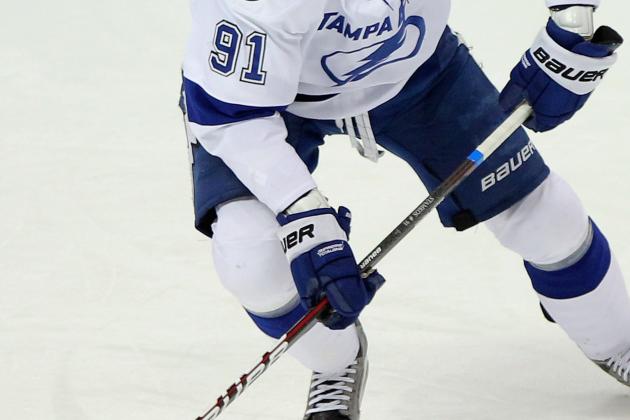 Doug Pensinger/Getty Images

GP: 41 G: 29 A: 18 PTS: 47
Steven Stamkos is the league leader in goals scored so far this season. He is quickly evolving into the best goal scorer in the NHL.
Abelimages/Getty Images

GP: 35 REC: 24-10-1 SVP: .924 GAA: 2.05 SO: 4
Jimmy Howard is the work horse again in nets for the Detroit Red Wings. He is among the league leaders in minutes played while maintaining a .924 save percentage. That puts him fifth in the league among goalies who have played in at least 21 games. His goals against average is again fifth best in the league and his four shut-outs have him tied for third in the league with Boston's Tim Thomas.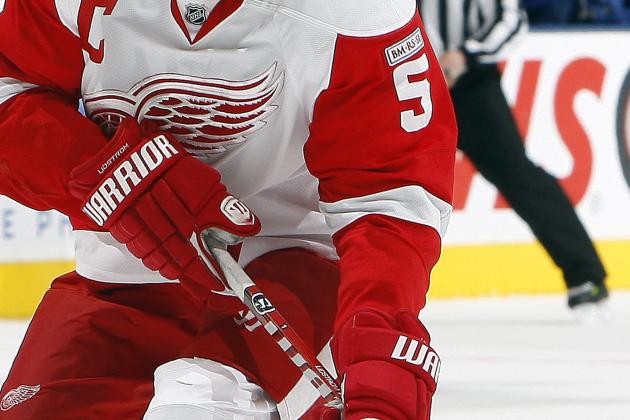 Abelimages/Getty Images

GP: 42 G: 8 A:15 PTS: 23
The venerable Nicklas Lidstrom is still producing offensively for the Detroit Red Wings. Despite diminished ice time and a smaller role in Detroit he is still a first pair defenseman on a very good Detroit team.
Lidstrom deserves to be honoured as at least a second team western all-star.
He has opted out of the All-Star game this year.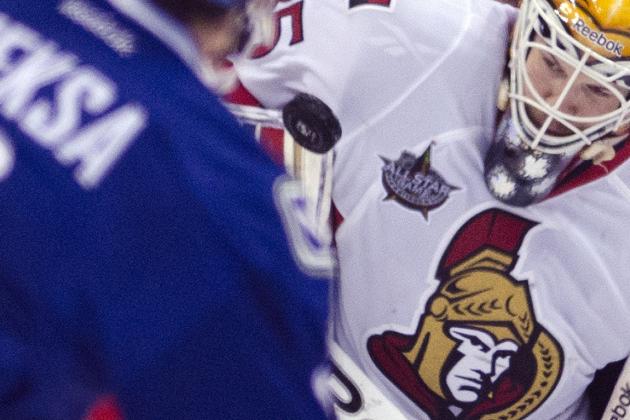 Rich Lam/Getty Images

GP: 44 G: 4 A:21 PTS: 25
The gritty Kevin Bieksa is also picking up his share of points this season. He, Alex Edler and Dan Hamhuis are carrying the defensive load for the Canucks, especially after Sami Salo's concussion.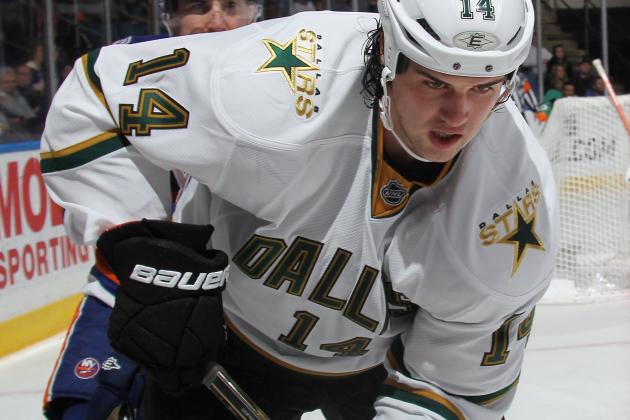 Bruce Bennett/Getty Images

GP: 41 G: 13 A:29 PTS: 42
One of the reasons the Dallas Stars felt comfortable shipping James Neal off to the Pittsburgh Penguins last season was that they had Jamie Benn and Loui Eriksson waiting on the wing.
The defensively responsible Benn is having a point a game offensive season to lead Dallas in scoring so far this year.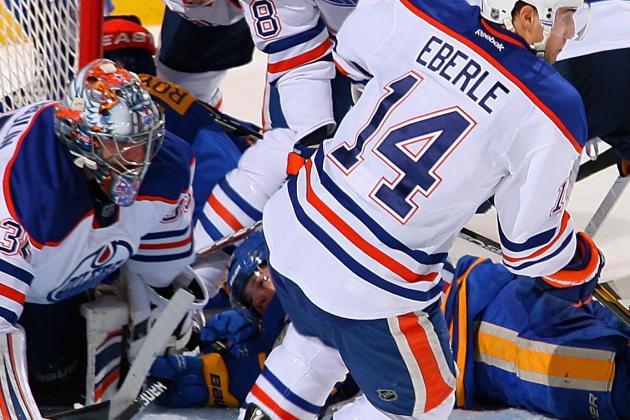 Rick Stewart/Getty Images

GP: 41 G: 17 A: 26 PTS: 43
Always flashy, Jordan Eberle is having a breakout season in Edmonton playing with Ryan Nugent-Hopkins. Here's a youngster whose name doesn't get mentioned much outside of Alberta and deserves some praise for the season he's having for the young Oilers.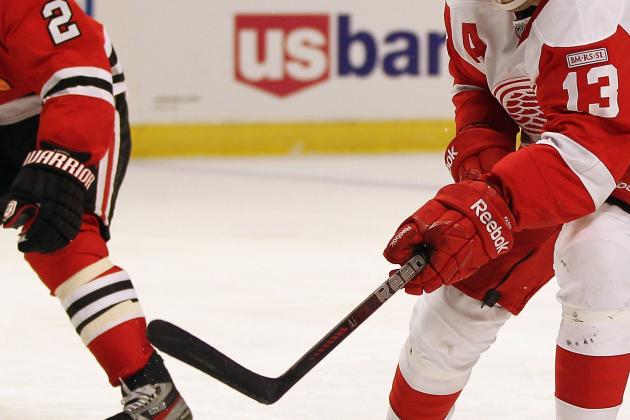 Jonathan Daniel/Getty Images

GP: 41 G:13 A: 30 PTS:43
Despite a slow start for himself and his team, Pavel Datsyuk is quickly approaching the top-10 in NHL scoring.
Always a defensive force as well as an offensive one, the talented Datsyuk is likely to challenge for first team all-star before the season is done.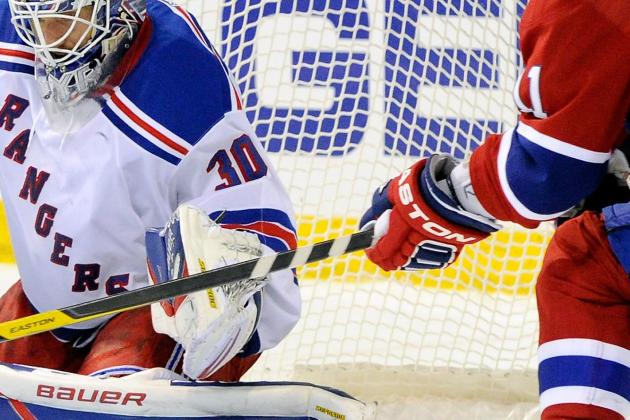 Richard Wolowicz/Getty Images

GP: 29 REC: 18-7-4 SP: .939 GAA: 1.89 SO: 3
A perennial top ten NHL goalie, Henrik Lundqvist is looking like a Vezina trophy winner so far this season.
The New York Rangers may have found the recipe for success with Lunqvist. They added dependable back-up Martin Biron and now Henrik doesn't have to play in every game for the Rangers to have a chance to win.
Lundqvist is 12th in minutes played this year as opposed to the sixth he was last year or the fourth he finished in 2008-09. He is on pace to play almost seven fewer games than last season and he is currently leading the league in save percentage and goals against average.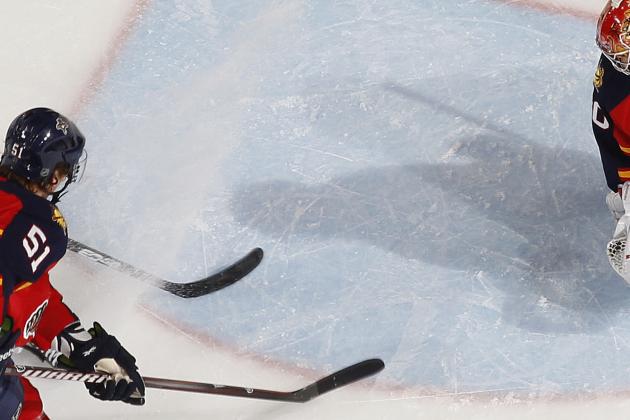 Joel Auerbach/Getty Images

GP: 42 G: 3 A:30 PTS: 33
Veteran offensive defenseman Brian Campbell was picked up in the offseason by former GM Dale Tallon. He has rewarded him with exciting offensive play and the second highest total among defensemen in the NHL so far this year.
Campbell still doesn't produce at a level offensively that justifies that $7.143 million a year contract for five more years. He likely never will. However you can be pretty sure you are getting his best this year. You can't really ask a player to give you more than that no matter what he makes.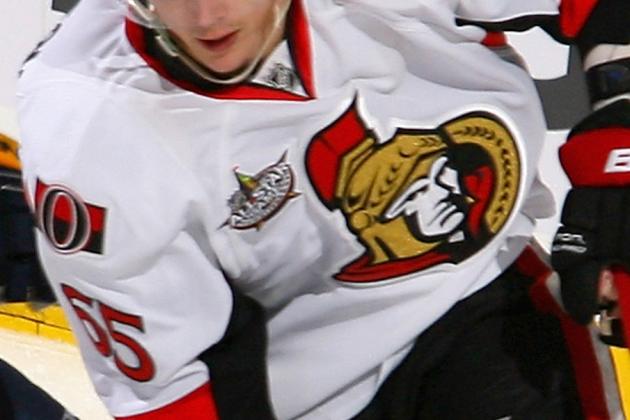 Rick Stewart/Getty Images

GP: 43 G: 6 A: 35 PTS: 41
Erik Karlsson is leading all NHL defenseman in scoring as a 21 year old. His Ottawa Senators are in fifth place in the East. These accomplishments make him fully deserving of being a first team all-star.
Unfortunately the voting that went on for the all-star game sees him grouped with players like Daniel Alfredsson, Jason Spezza, Milan Michalek and Sergei Gonchar. These players, to a greater or lesser degree, don't deserve to be on a first or second all-star team. Some don't deserve to go to the game at all. Erik Karlsson's amazing accomplishments are lost in the meaningless noise that the NHL all-star game fan balloting has become. It is too bad.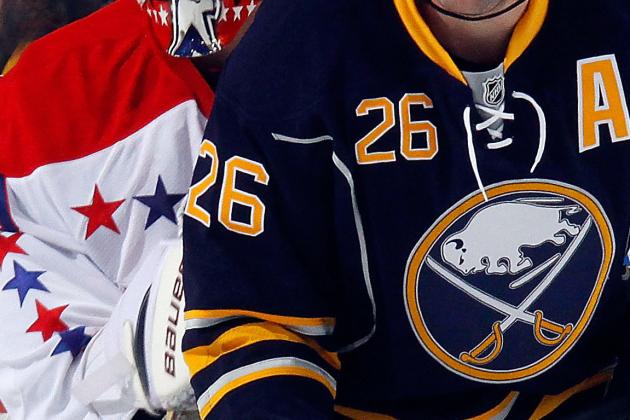 Dave Sandford/Getty Images

GP:42 G: 19 A: 21 PTS: 40
Thomas Vanek is another player whose $7 million plus contract leads to more derision than praise. Vanek is held to a different standard because of the money he makes.
This year he has been doing pretty well with 40 points in 42 games to lead all left wingers in the Eastern Conference in scoring.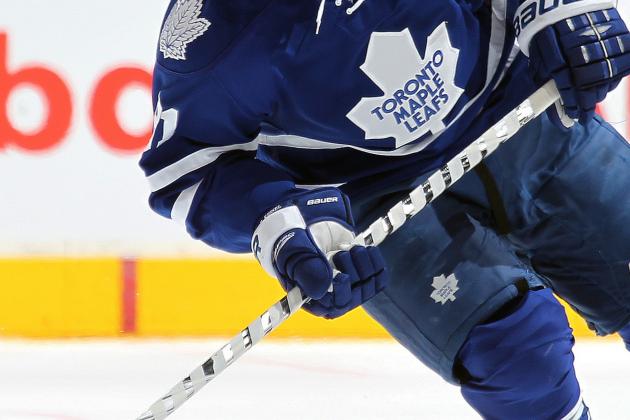 Claus Andersen/Getty Images

GP: 42 G: 24 A: 24 PTS: 48
Phil Kessel was the last man picked for last years All-Star game. He was determined to make sure that didn't happen again. He lead the league in scoring for most of the first half.
Still waiting for a quality first line center to play with Kessel has decided to do it on his own until that happens. He is still among the league leaders in goals scored and in the top-10 in points.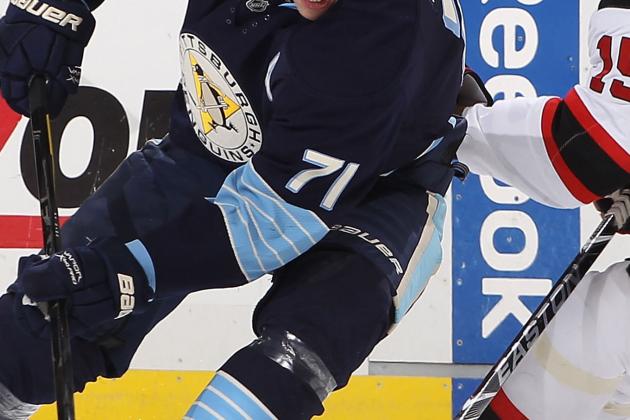 Christian Petersen/Getty Images

GP: 34 G: 17 A: 28 PTS: 45
Evgeny Malkin has become the forgotten super star in the NHL. After putting up 113 points in the 2008/09 regular season to lead the league in scoring and then 36 points to lead that year's playoffs in scoring, he was chosen the playoff MVP.
Since then his production has been limited by injury and kept to much more ordinary proportions. This year he has managed to play in 34 of Pittsburgh's 41 games. His 45 points tie him for seventh in league scoring. He is behind only Steven Stamkos among Eastern Conference centers.
His 1.32 points per game currently leads the league. If he stays healthy for the rest of the season he could win his second NHL scoring title.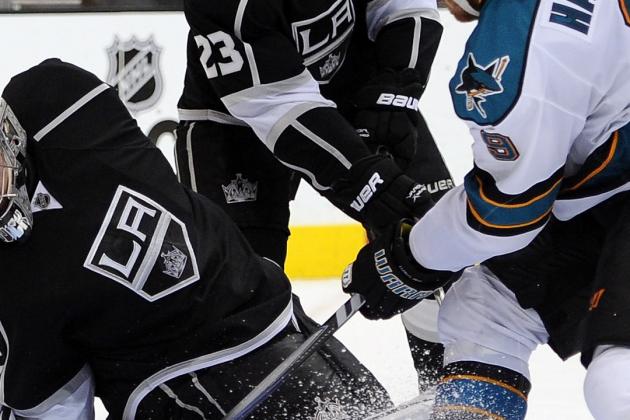 Harry How/Getty Images

GP: 35 REC: 18-11-6 SP: .934 GAA: 1.93 SO: 6
Jonathan Quick has played most of the games for the LA Kings this year while posting a save percentage that is the third best in the league among goalies who have played at least half their teams' minutes.
He leads the league with six shut-outs and his 1.92 GAA trails only Henrik Lundqvist's 1.89. Jonathan has taken a step forward this year from being a top ten NHL goalie to one of the top five in the league.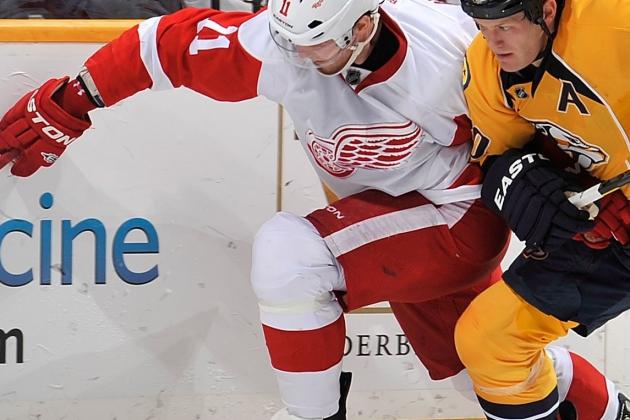 Frederick Breedon/Getty Images

GP: 42 G: 5 A: 20 PTS: 25
Ryan Suter is half of one of the best defensive tandems in hockey. After he and Shea Weber are counted, the rest of the defense in Nashville is retreads and prospects.
Suter has the virtue of being one of the better shutdown defenseman in the league, while at the same time providing offense for his team. He looks like a first team All-Star this year.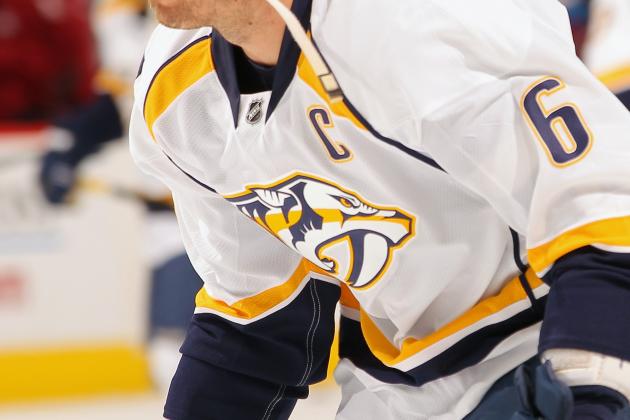 Doug Pensinger/Getty Images

GP: 38 G: 9 A: 21 PTS: 30
Shea Weber is a big physical defenseman with a great shot and passing skills. He currently leads his team in scoring. That tells you more about the Nashville Predators than about Shea Weber but he is an able offensive defenseman.
He has started on what looks like it could be a James Norris trophy-winning season.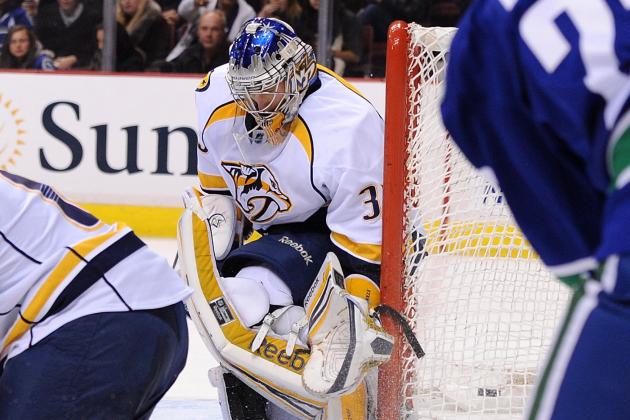 Derek Leung/Getty Images

GP: 43 G: 18 A: 29 PTS: 47
Daniel Sedin is one of the leading NHL scorers yet again. Teamed with his brother, he is having another wonderful year for the Vancouver Canucks.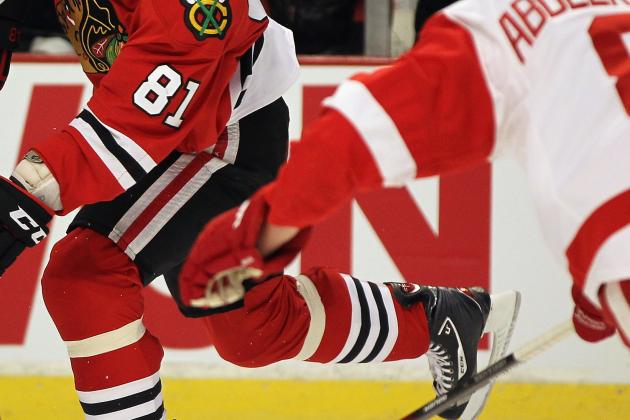 Jonathan Daniel/Getty Images

GP: 42 G: 17 A: 28 PTS: 45
Apparently healthy for the first time in years, Marian Hossa is on pace to have his best offensive season since he got 100 points with the Atlanta Thrashers back in 2006-07.
He certainly has a point a game pace going. If he can stay healthy, the 33 year old could at least score 80 points and perhaps 30 goals this year.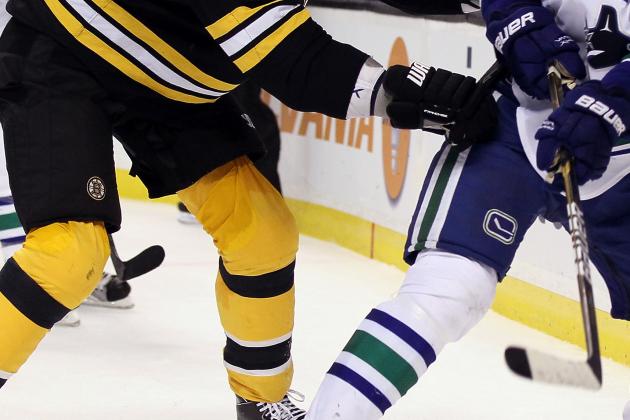 Elsa/Getty Images

GP: 44 G: 11 A: 39 PTS: 50
Henrik Sedin has shifted back into the role of play maker like he never left it. He currently leads the NHL in scoring and assists.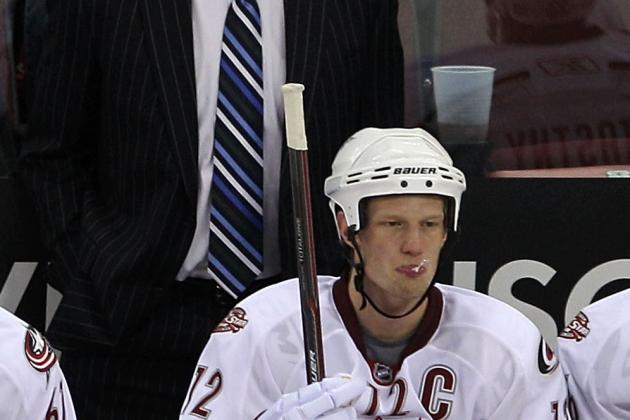 Bruce Bennett/Getty Images

Just for comparison I include the players I would have selected as first team All-Stars for the league followed by the team the fans voted in.
G: Henrik Lundqvist NYR
D: Shea Weber Nash
D: Erik Karlsson Ott
LW: Daniel Sedin Van
RW: Phil Kessel Tor
C: Evgeni Malkin Pit
Fan Team
G: Tim Thomas Bos
D: Erik Karlsson Ott
D: Dion Phaneuf Tor
LW: Milan Michalek Ott
RW: Daniel Alfredsson Ott
C: Jason Spezza Ott