Mani's 6 Degrees: What Will Chris Jericho Do Next?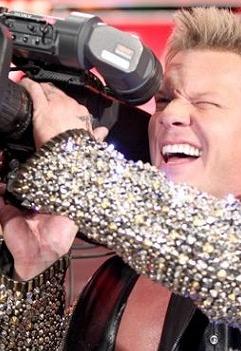 via wwe.com
Welcome to the first installment of Mani's 6 Degrees!
The concept behind this type of article is pretty simple. I'm looking for a way to share my opinions with the BR writers in a different way than just a regular article. If you've heard of the whole "six degrees of separation" theory, then you already know the format of this slideshow.
Generally, the title of the article will imply the focal point of my opinion. In this case, the man of the hour is Chris Jericho. He will be both the first and last slides, or "degrees."
In between, I'll also share my opinions on other superstars or topics while connecting everyone together at the end of each slide. In this first edition, Chris Jericho will be both the beginning and end of that chain.
Hopefully, you readers will enjoy it and I can turn this article into a regular weekly or bi-weekly feature.
Let's get started!
Begin Slideshow

»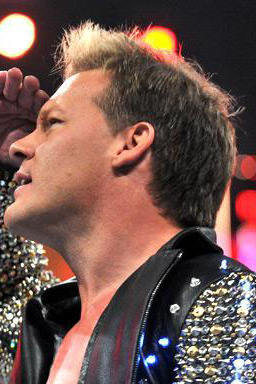 When Jericho returned, would anyone have guessed we would see him cry before even saying a word?
I, for one, am definitely interested in seeing how Jericho continues giving the fans the silent treatment, but I am also worried at the attention span of the majority of WWE fans.
The majority of readers and writers on Bleacher Report are really enjoying Jericho's storyline so far. We love his appearances so far and are eager to watch the plot develop.
The reality, however, is that we are not in the majority of the WWE Universe. Kids are. What do they think about Jericho's silent appearances? Chances are they're pretty annoyed that this guy hasn't said a word yet. But do they care? Probably not.
I'm worried that this base of fans will lose interest before the storyline develops. In an era of Internet and smartphones, we want all of the information we can get right now.
But this plot needs time. Jericho could very well not talk again next week, and maybe not until after the Royal Rumble. Eventually, he will get boos from the crowd. But will they be from his actions or from apathetic fans who don't want to see him at all?
Nonetheless, Jericho once again made a huge buzz with his re-debut, and stayed true to his word of changing his gimmick. Someone else who knows about re-debuts and gimmick changes is...
via wwe.com
What the hell happened here???
I will not go as far to praise this as a genius move, but it definitely went over better than anyone could have expected. If I was Brodus Clay, I'd be very pleased right now.
First, he was given promo videos to build him up as a monster heel. Then he got antsy and used Twitter as a platform to gain heat from executives. So he was kept off TV, and even worse, it turned into an angle.
I assume being from Planet Funk is an attempt to humble the talkative young superstar. Either way, it must have taken a hell of a lot of that magic WWE creative unpredictability juice to come up with "the Funkasaurus."
Did Brodus look ridiculous? Yes. Was he pretty bad at moving to the beat? Absolutely. But when you become the No. 1 trend worldwide, does any of that matter? Not really.
Clay has people talking about him, and not necessarily in a negative way. He didn't do anything wrong in his debut, but he was so ridiculous that the gimmick is going to catch on.
If Brodus wants to see the main event down the line, this gimmick will have to go. But for now, it has turned into a great idea to get him recognition. It sure is better than being the bodyguard for .....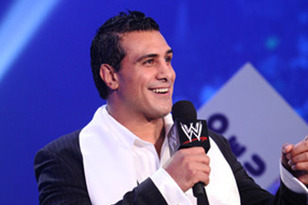 The WWE does not want you to forget about Del Rio just yet, since Ricardo was nice enough to make an appearance on Raw for just that reason.
When Del Rio was injured, his estimated recovery time was set at 4-6 weeks. That puts him right on track to debut in the Royal Rumble match.
But since his chances of winning are next to nothing, it would be a waste to bring him back in a contest where he will not make much of an impact.
As of now, it is tough to see where the top superstars will end up on the Road to WrestleMania. The closest thing to a lock besides Cena vs. Rock is CM Punk vs. Chris Jericho. Other than rumors of another Taker vs. HHH match, there is no definitive outlook for most superstars at this point.
While there are some rumored feuds, Del Rio has absolutely no future plans that we can pinpoint. A solid feud would be against Ricardo Rodriguez, but it is highly unlikely that the WWE will pull the trigger on that outcome in the next month or two.
If the WWE is serious about giving Alberto some more "ruthless aggression," then he is going to need a serious opponent for the big show.
I think Sheamus would be a good option to fill that role. Unless he gets closer to the World Heavyweight Championship, he might end up stuck in no man's land as well. Del Rio would provide a solid opponent for the Celtic Warrior.
Among the other top superstars in the business, someone else who is in danger of missing out on a big Road to WrestleMania feud is ...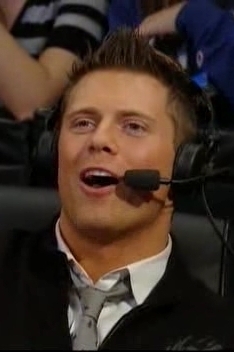 Sure, him and R-Truth are going at it right now, but what are the chances of that feud lasting until WrestleMania?
If there is anyone who needs a tweak in character, it's the Miz. I don't think many of the fans actually take him seriously as a heel anymore. After a couple of years of the same gimmick, it seems that he should be the one making the face turn instead of R-Truth.
The Miz and R-Truth feud is one of the things the WWE is getting wrong right now. The roles should be reversed in order to get the best result out of the confrontation.
If there is anyone's character who would have a tough time getting over as a face, it's R-Truth. And if there is anyone who is becoming stale as a heel, it's the Miz.
Nonetheless, the Miz doesn't seem to be turning face anytime soon. So who will he face at WrestleMania? It's difficult to say, but it looks like the Miz will not be playing a big part in the show, unlike last year.
If I were on the creative team, I would use the buildup to the show to get a face turn going. It could be similar to what happened with Randy Orton a couple of years ago, with the turn culminating at the PPV. Either way, the Miz is nowhere near as hated as he was back when he was the mentor of ...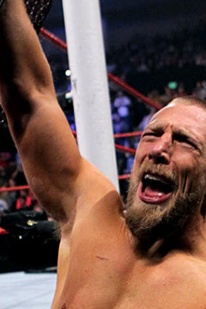 The World Heavyweight Champion is slowly making the unlikely transition to the dark side, while Big Show is staying face for the foreseeable future. But is this a good idea?
I think it is, and it's necessary if Bryan wants to hold on to the title.
As much as the majority of us on the Internet love Bryan, he just isn't over enough with the majority of the crowd. His placement on Raw in times that aren't as important is a sign, and he just has not gotten the reaction he wants lately.
On the downside, this will turn Bryan into the cowardly heel that is most common in the WWE. He is becoming so self-absorbed by his title win that he will go to any lengths to keep the strap. As long as that continues, his wins will most likely be far from clean.
Why does that still have to be the case? There are plenty of examples in WWE history when the cowardly heel falls flat on his face. Jericho's first title reign is a great example, and Del Rio is the most recent depiction of the failure.
Bryan should create a stable, similar to Evolution, that establishes him as a top bad guy. Bring in an established veteran and a couple of young guys to watch his back and help him draw heat with some serious beatdowns.
This way, while Bryan probably still won't get too many clean wins, he does not necessarily have to be the cowardly heel. He can still put on great matches, just like he did in his very first televised WWE bout against .....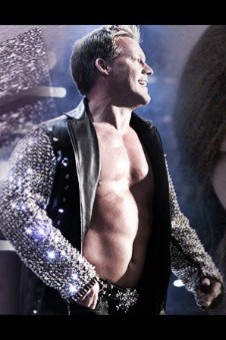 via wrestling-match.com
So what will Y2J do next?
If the plan to face CM Punk for the WWE Championship is still in place, Jericho would be a favorite to win the Royal Rumble. In that case, chances are he won't talk until then.
Once Y2J breaks the silence, which side will we see? Will the suit-wearing snob emerge, or does Jericho have something else in mind? Whatever he decides, there is no doubting his skills both in the ring and on the microphone.
On top of this, will "she" be revealed? Stephanie McMahon is the front-runner for that spot, but it is still possible that "she" was the WWE, or some other organization along those lines.
These videos were completely different, and the meaning of the girl should be revealed, unlike the year-long Anonymous Raw General Manager fiasco.
Watching Chris Jericho work right now is unlike anything we have ever seen before. I'm going to enjoy it while it lasts.
I hope you enjoyed this inaugural edition of Mani's 6 Degrees! If you would like to check out my other work, here are a couple of reviews I wrote for the years 2000 and 2001.