Alabama Football: How the Crimson Tide Proved Dr. SEC Wrong!
January 11, 2012
Andy Lyons/Getty Images
As the BCS game came to its shocking conclusion Monday night and Nick Saban held up the crystal ball for the second time in three years, a plate of crow was being warmed up for those of us who thought LSU was going to win a run-away game.
I take a lot of pride in my ability to predict games and have been far above the curve all season. If you visit my website, you will find that I hit on over 90 percent of all SEC games this past season. However, I missed this one by 32 points. I predicted that LSU would win by 14 points on my initial assessment and then dropped it to 11 on my twitter feed.
Instead the Tide won by 21.
I could list the things that I thought LSU would do, things they had done all season, but when you lose in the championship game, it is not about what you did wrong—it is about what they did right. As a result, I am going to discuss what Alabama did that I did not expect and why they were able to turn this game into a different result.
The first—and perhaps—the most important thing that happened is Jim McElwain came in with his best game plan of the season. You have to give Saban credit for how he went out of his way to make sure that McElwain would be able to keep his responsibilities to his new University but also put together a masterful offensive game plan.
Coming into the game, I did not think there was anyway possible McElwain would be able to outcoach the Chief—I was wrong.
Another thing that Alabama was able to do that I did not think was possible was their ability to get AJ McCarron into such a groove. McCarron is a fine quarterback, but in no circumstances did I think he would be able to complete 23-of-34 passes on this LSU defense. However, the coaching staff did a great job of putting him in situations to succeed, maximizing their tight ends and low risk passes to his wide receivers.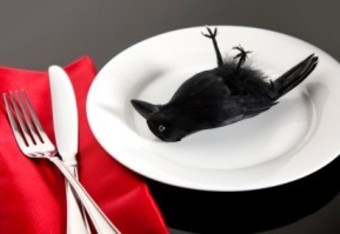 Coming into the game, I did not believe Alabama could win the football game if Trent Richardson had under 100 yards rushing—I was wrong.
Coming into the football game, I believed that the special teams advantage that LSU has would be too much for Alabama to overcome. LSU has the better punter, kicker, and returners. This is a fact, and it's really not up for debate. However, on this night, the Tide were able to turn the Tigers' special teams into a draw at worse and probably won the battle overall.
Coming into the game, I believed that the LSU special teams unit would be the difference in a defensive battle—I was wrong.
One of the determining factors for me and my choice for LSU to win this game by double digits was that LSU had played the tougher schedule. This tougher schedule had allowed them to play on the big stage, and they had always made the plays when they needed to be made.
Alabama, on the other hand, had not really been tested. Their schedule left much to be desired, as they only beat two teams all season that finished in the Top 25. The only time they were called upon to make the big plays was against LSU in the first game, and they did not make the needed plays.
Coming into the game, I believed if Alabama couldn't make the big plays at home, there was no way they would make them in the BCS championship game—I was wrong.
In the end, I stand by my stance that college football is too short for rematches in the championship game. I stand by my stance that a non-conference champion should not play in a national championship game.
This is not anything against Alabama—just core beliefs I have about college football. However, I would not be a man if I did not show back up and say I was wrong about this game, and on this night Alabama was the best team in the nation.
I am not wrong often, so enjoy it and Roll Tide Roll!