Ben Roethlisberger and 10 Biggest Male Athlete Fashion Fails: The Hat Edition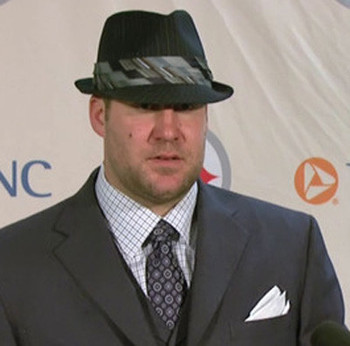 Renowned journalist and writer Katharine Whitehorn once wrote: "Hats divide generally into three classes: offensive hats, defensive hats and shrapnel."
So I beseech you, as you read the article, duck down because a whole lot of shrapnel is flying your way.
Click on and recoil from these, the most heinous athlete hat faux pas in history.
Honorable Mention: Spike Lee's Red Ushanka
10. James Hinchcliffe's Canadian Hat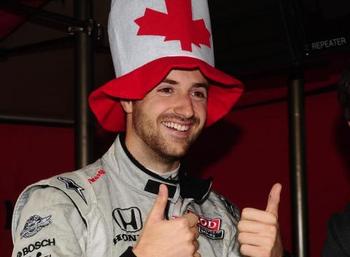 Hinchcliffe's dopey Maple Leaf cap, which he wore before the 2011 Indianapolis 500, makes his long angular face look, well, longer and "angularer."
And nothing against Canada or a sense of patriotism, but the hat is far more Seuss-ian than Canadian.
9. Shaq's Sedge Hat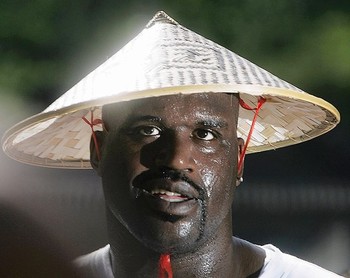 Okay, so Shaq may have been playing a character here, but still, not a good look for someone accused of being racist against Asians.
8. Charles Barkley's Sombrero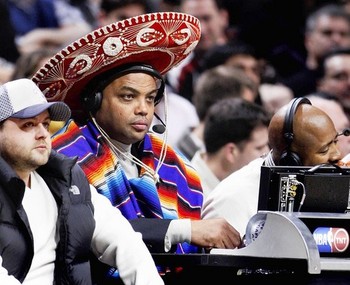 Holy frijole!
Charles, three questions for you:
a) Why?
b) Do you realize the 50 people seated behind you can't see a thing?
c) Were you commemorating Latin Week in the NBA or mocking it?
7. Bruce Grobbelaar's Zebra-Banded Fedora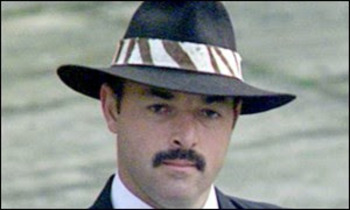 If Tarzan ate Al Capone's hat and pooped it out, this abomination would be the result.
6. Cristiano Ronaldo Goes Pink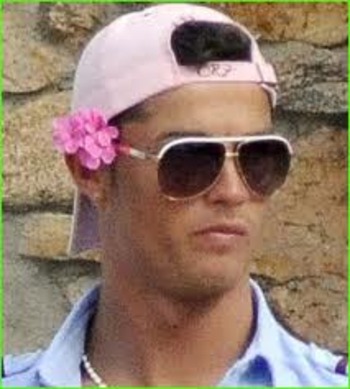 5. Tom Brady's Panama Hat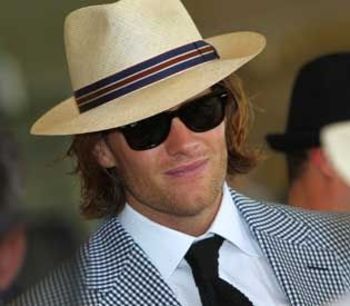 Brady wore this to the Derby at Churchill Downs in May of 2011.
Apparently, he was trying to ride a new trend.
The track veterinarian considered shooting him out of mercy.
4. Diego Maradona's Castro Cap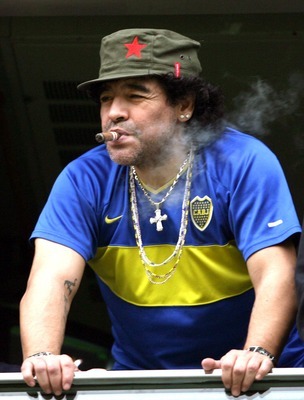 3. Kobe Bryant's White Hat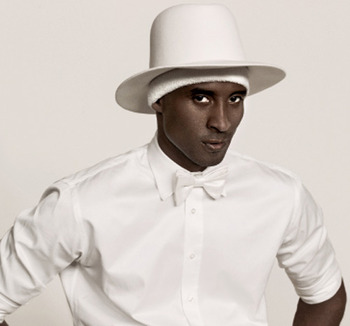 2. Dennis Rodman in a Veil
1. Ben Roethlisberger's Fedora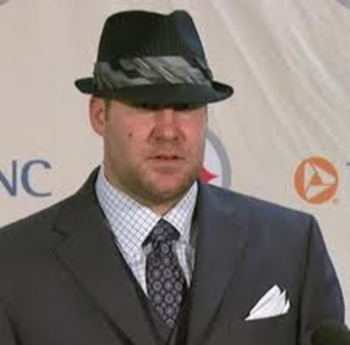 Oh Ben, what were you thinking?
A respectable season comes to an end...couldn't you have capped it off with something that didn't accentuate your big doughy face and launch a barrage of cyber-world mockery?
Keep Reading