WWE Hall of Fame: The 20 Biggest Omissions from WWE's Place of Honor
The WWE Hall of Fame is supposed to honor the very best that the wrestling business has ever seen. Of course, you and I both know that really isn't the case.
There are tons of names already in the Hall who probably shouldn't be there, while a boatload of deserving superstars are still waiting to be inducted into the WWE's place of honor.
That's the problem with having a Hall of Fame that has no voting process or clear-cut qualifications.
If I had my way, there are a number of superstars I would put into the Hall as soon as possible. Here are the 20 biggest omissions from the WWE Hall of Fame.
Who You Will Not Find on This List That Deserves to Be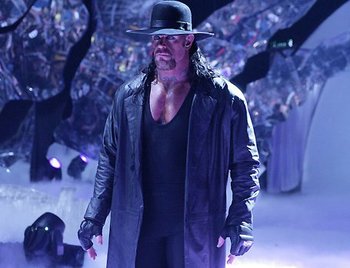 Photo courtesy of WWE.com
Stars who have yet to retire: The Undertaker, Triple H, Kane, etc.
Stars who are still working (or have recently worked) with the WWE in an on-screen capacity: Kevin Nash, Booker T, Mick Foley, Trish Stratus, The Rock, etc.
TNA Stars: basically, just Kurt Angle
Now, let the controversy begin...
20. The Rock 'n' Roll Express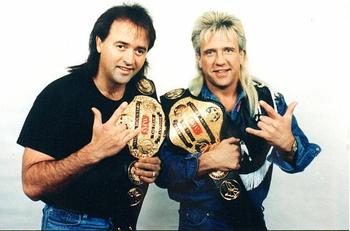 Photo courtesy of nashvillewrestlinghistory.com
After recently coming across some matches featuring The Rock 'n' Roll Express (Ricky Morton and Robert Gibson), it's pretty clear why they were called that: They were treated like rock stars.
They were arguably the most over baby face tag team in the 1980s, having notable feuds with the likes of the Midnight Express and the Four Horsemen in the NWA (when it mattered much more).
The Rock 'n' Roll Express captured four NWA World Tag Team Championships, worked for a number of major promotions (AWA, NWA, WCW, WWF, etc.) and were ranked the No. 4 overall tag team of the "PWI Years" by Pro Wrestling Illustrated.
Just go watch a tag team match featuring Morton and Gibson (like this one), and you'll be even more disappointed by the crap we get from today's WWE tag team division.
19. Diamond Dallas Page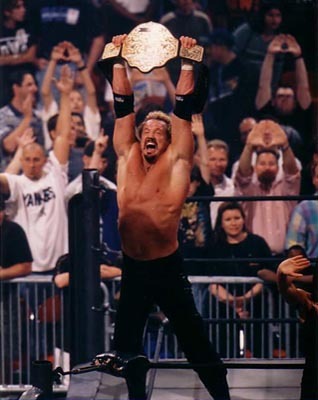 Photo courtesy of bloggers.com
Diamond Dallas Page isn't a name that gets mentioned very often in the Hall of Fame talk, but he played a crucial role in WCW's success in the 1990s.
He served as a manager at the beginning of his career, but would move on to notable feuds with guys like "Macho Man" Randy Savage and go on to rack up one heck of a resume: Three-time WCW World Heavyweight Champion, two-time United States Champion, one-time WCW World Television Champion, four-time WCW World Tag Team Champion and just the fourth-ever WCW Triple Crown Champion.
For many fans from my generation (including me), DDP—along with the NWO—was synonymous with WCW. I just can't separate the two.
Though he only had a short run in WWF (2001-2002), he did win two singles titles there, and his work in WCW cements him among the most accomplished stars from that company.
18. Psycho Sid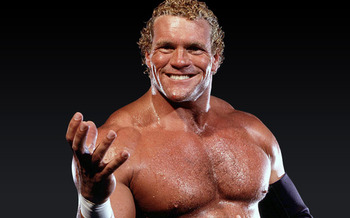 Photo via wwentnaimpact.blogspot.com
Psycho Sid, or Sid Vicious, is another name that often gets left out of the Hall of Fame debate, perhaps unfairly.
This was a guy who did just about everything in the wrestling business, competing for all three of the major promotions (WCW, ECW and WWE) during a span from 1989 to 2001.
Sid was a four-time World Champion (two WWE titles and two WCW titles), and he was a major player in both WCW and WWE throughout the 1990s.
He's never really mentioned alongside the greats of his generation (probably because he wasn't as good in the ring as most), but his success in one of wrestling's greatest eras should warrant him a spot in the Hall of Fame.
17. Brian Pillman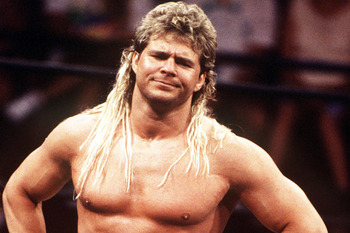 Photo courtesy of trutv.com
Brian Pillman is yet another wrestler who left us way too soon, but his untimely death shouldn't overshadow what he did in shortened career.
"The Loose Cannon" was known for being incredibly unpredictable, but we always knew what we were going to get out of him in the ring: great wrestling.
Pillman was one of the more athletic wrestlers around in the 1990s, and he used that athleticism to form one of the best tag teams of the '90s, "The Hollywood Blondes," along with "Stunning" (a.k.a. "Stone Cold") Steve Austin.
Pillman and Austin won two tag team titles together before going on to feud in the WWF in 1997 in very memorable fashion, thanks to the infamous "Pillman's got a gun!" segment.
Though Pillman will always be remembered for his work with Austin, he was one heck of a wrestler who was named the No. 84 singles wrestler of the "PWI Years" by Pro Wrestling Illustrated.
16. Madusa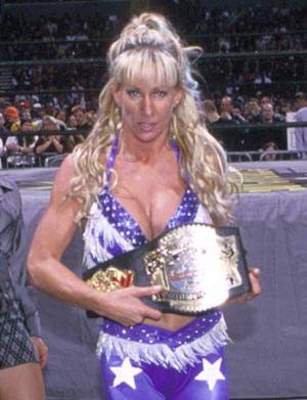 obsessedwithwrestling.com
The chances of Madusa ever being inducted into the WWE Hall of Fame are slim to none, thanks to the December 1995 incident in which she jumped ship from the WWF to WCW and threw the WWF Women's Championship into a trash can.
But Madusa's talents and accomplishments are certainly Hall of Fame worthy.
She was a wrestler first and foremost (rather than the typical models-turned-Divas we see today), winning three WWE Women's titles and being named the company's No. 13 most affective woman by WWE.com.
But Madusa also managed a number of all-time greats, such as Rick Rude, Curt Hennig and "Macho Man" Randy Savage.
She had about as big of an impact on women's wrestling in the 1990s as any other woman.
15. The Honky Tonk Man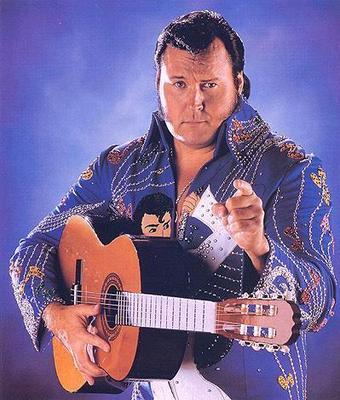 Photo courtesy of con-news.com
The Honky Tonk Man reportedly declined an invite to the WWE Hall of Fame in 2010, primarily because of scheduling conflicts and money issues.
But he should join the WWE's elite class of legends, nonetheless.
Honky Tonk Man, as I'm sure you know, holds the record for the longest Intercontinental Championship reign at 64 weeks, and he's often considered to be one of the greatest IC champions ever.
That's reason enough for me to put him in the Hall, but he also had tons of success in the NWA, AWA and Stampede Wrestling, where his tag team title reigns are somewhere in the double digits.
If Honky Tonk Man can work out those money problems, he should be in the Hall at some point in the near future.
14. Bam Bam Bigelow
Photo courtesy of wrestlingvalley.org
Bam Bam Bigelow is yet another wrestler whose Hall of Fame-caliber career often goes unnoticed.
Like many others, he bounced around the three major federations from the late 1980s to the early 2000s, but he achieved some measure of success at each stop along the way.
Bigelow won the ECW World Heavyweight Championship, the WCW Hardcore and Tag Team Championships and was named the No. 69 singles wrestler and No. 36 tag team (along with Big Van Vader) of the "PWI Years" by Pro Wrestling Illustrated.
Bigelow is perhaps best known for co-main eventing WrestleMania XI in a match against NFL star Lawrence Taylor, but if Koko B. Ware can get in the Hall, then he certainly can, too.
13. Stan Hansen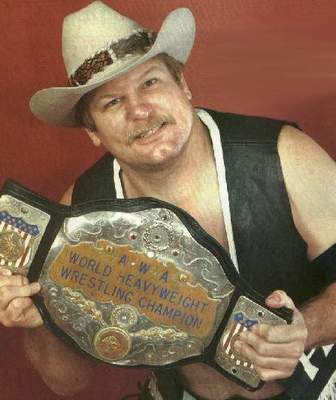 Photo courtesy of obsessedwithwrestling.com
Stan Hansen is a very rare breed of wrestler in that he achieved arguably more success and popularity in Japan than he did in his home country of America.
Regardless of where he was most successful, though, Hansen should still be rewarded for his stellar career.
He competed in the WWF, New Japan Pro Wrestling, NWA, AWA and All Japan Pro Wrestling, and he was ranked the No. 7 tag team (along with Bruiser Brody) and the No. 16 singles wrestler of the "PWI Years" by Pro Wrestling Illustrated.
Hansen also competed in two five-star matches that were nearly 10 years apart (one in 1984 and one in 1993) and participated in PWI's "Match of the Year" in 1976.
If his incredible longevity and skills in the ring don't scream WWE Hall of Famer, then I don't know what does.
12. Demolition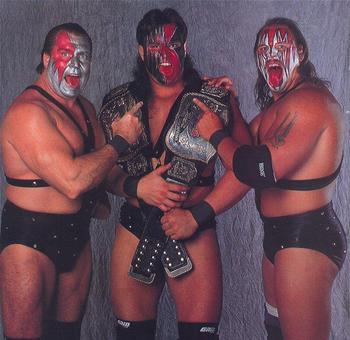 Photo courtesy of lostwrestlers.com
Demoliton belongs in the WWE Hall of Fame. Plain and simple.
Ax (Bill Eadie) and Smash (Barry Darsow) were a staple of the WWF's tag team division in the late 1980s and early 1990s, winning three Tag Team Championships between 1987 and 1981.
Together, they hold two major WWF tag team records.
Demolition has the longest single tag title run (478 days from March 27, 1988 to July 18, 1989), and they also have the most total days as tag team champions (698).
Although Demolition did not have the longevity of some other well-known tag teams, it's hard to overlook those two major accomplishments.
11. Jake "The Snake" Roberts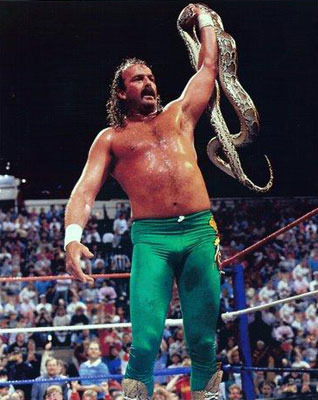 Photo via prowrestling.wikia.com
If Jake "The Snake" Roberts didn't have all of his personal issues, it seems a lot more likely that he would be in the WWE Hall of Fame.
And, boy oh boy, does he deserve it.
Roberts was an absolute staple of the WWF from the mid-1980s to early 1990s, revolutionizing the business with his incredible in-ring psychology, his never-before-seen gimmick and the invention of the DDT maneuver.
Though Roberts never won a major singles title in the WWE and had a number of problems outside the ring, he is one of those rare wrestlers whose impact on the business is not measured in championships.
10. The Fabulous Freebirds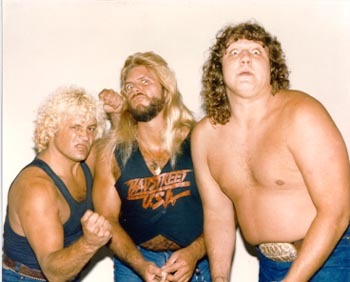 Photo via wccw2001.tripod.com
The Valiant Brothers are in the WWE Hall of Fame, but the Fabulous Freebirds aren't?
Bogus.
The Freebirds (Michael "P.S." Hayes, Terry "Bam Bam" Gordy and Buddy "Jack" Roberts) were one of the first groups in wrestling history to have three competitors competing in different variations of a tag team.
They had a very notable feud with the Von Erichs in WCCW, wrestled for WCW, NWA and AWA and also had a very short stint in the WWF in the 1980s.
Perhaps their biggest contribution to the wrestling business is what is known as "The Freebird rule," which allows any combination of two members of a trio to defend the tag team titles, a concept that started during the team's days in the NWA.
The Fabulous Freebirds also held too many tag team titles to count, and Hayes and Gordy were named the No. 3 tag team of the "PWI Years" by Pro Wrestling Illustrated in 2003.
9. Ron Simmons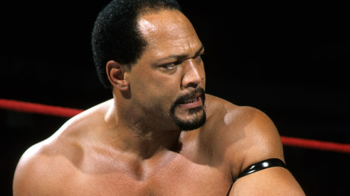 Photo courtesy of WWE.com
Ron Simmons helped break down racial barriers in professional wrestling.
He is often recognized as the first African American World Champion in wrestling history, and along with Booker T, he is one of only two black men to become WCW World Heavyweight Champion.
Simmons also will be remembered for what he did in the WWF during the Attitude Era.
He was a huge part of the Nation of Domination between 1996 and 1998, and from 1998 to 2004, he formed a very successful tag team with John "Bradshaw" Layfield, where he won three tag team titles as a member of The Acolytes, or APA.
I was surprised that Simmons wasn't elected to the Hall of Fame last year, but his induction should be right around the corner.
8. The British Bulldogs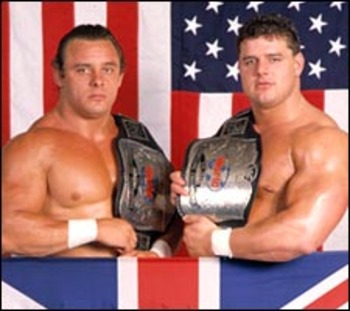 Photo courtesy of WWE.com
The WWE has a number of tag teams that should claim their rightful spots in the WWE Hall of Fame, and you're looking at one of them.
The British Bulldogs, consisting of Davey Boy Smith and the Dynamite Kid, were one of the best teams in all of professional wrestling from the mid-1980s until around 1990.
Though the British Bulldogs only one the WWF Tag Team Championship once, they held those titles for a whopping 294 days and also won the tag team titles twice in Stampede Wrestling between 1988 and 1990.
Smith and Dynamite Kidd were named the Wrestling Observer Newsletter's "Tag Team of the Year" in 1985 and the No. 5 tag team of the "PWI Years" by Pro Wrestling Illustrated in 2003.
7. Rick Rude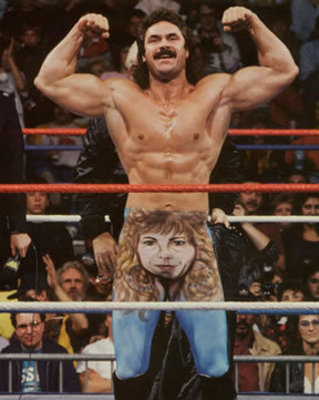 Photo via forum.bodybuilding.com
One of the greatest heels who's ever lived, it's a shame that Rick Rude isn't in the WWE Hall of Fame.
The guy truly had it all: the looks, the in-ring abilities, the charisma, the mic skills, etc.
Rude was one of the best heels in all of pro wrestling during his time with all three major promotions (WCW, WWF and ECW) in the 1980s and 1990s, and he won four World titles as well as the Intercontinental Championship.
He was also a part of one of the most influential stables in WWE history, D-Generation X, and was ranked the No. 57 singles wrestler of the "PWI Years" by Pro Wrestling Illustrated in 2003.
You'd be hard-pressed to find a more well-rounded wrestler than "Ravishing" Rick Rude.
6. Bob Backlund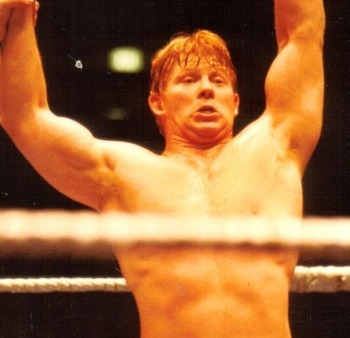 Photo via bleacherreport.com
Almost every wrestling fan seems to agree that Bob Backlund is worthy of a spot in the Hall of Fame, but for some reason or another, he's not in it.
And, yes, he definitely should be.
Backlund is a two-time winner of PWI's "Match of the Year" (1978 and 1982) award and two-time winner of its "Wrestler of the Year" award (1980 and 1982).
He also is a three-time WWF Champion, having held the title for the third most combined days in company history, behind only Bruno Sammartino and Hulk Hogan.
Backlund is widely recognized as one of the best wrestlers of the 20th century...by everyone except the WWE.
5. Lou Thesz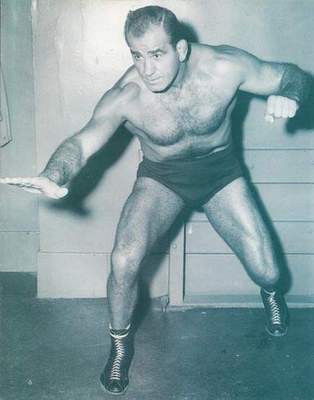 Photo courtesy of onlineworldofwrestling.com
Though Lou Thesz never actually worked for the WWE, his contributions to the wrestling business are certainly undeniable.
Thesz was an 18-time World Champion and held the NWA title for more than 10 years, which, unsurprisingly, is a record. But he is perhaps most known as the inventor of a number of wrestling moves and submissions.
He is credited with inventing the aptly named Thesz press, the German suplex, the power bomb and the STF (John Cena's current finisher), among others.
Thesz performed in a much different time period, so it's hard to equate his accomplishments to those of today's superstars.
But his legacy will certainly live on forever.
4. Owen Hart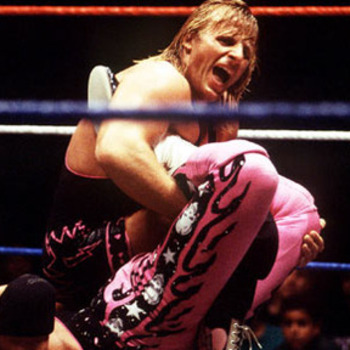 Photo courtesy of ugo.com
It's hard to believe that Owen Hart still isn't in the WWE Hall of Fame.
Though his career was tragically cut short at the age of 34, he already had the credentials to go into the Hall at the time of his death.
Hart had already won the King of the Ring tournament, four WWF Tag Team Championships and the Intercontinental title, and he developed a reputation as one of the greatest technical wrestlers to ever live.
He also wrestled a five-star match against Bret Hart at SummerSlam in 1994 and won two "Feud of the Year" awards (1994 and 1997).
Had Hart not passed away at such a young age, there's really no telling how many more accomplishments he would have racked up before hanging up the boots on his own terms.
3. Bruno Sammartino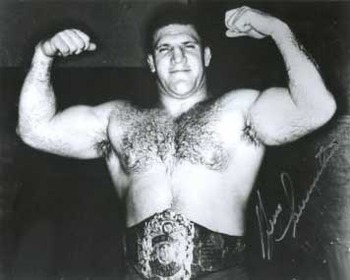 Photo courtesy of mediabistro.com
Bruno Sammartino has refused Hall of Fame inductions in the past for a number of reasons, but that doesn't change the fact that he belongs there.
Sammartino was arguably the most well-known and popular wrestler in America during the 1960s and 1970s, and he holds two amazing records that will likely never be broken.
He held the the WWF Championship twice for a combined length of more than 11 years, and his first reign as champion lasted for 2,803 days (or more than seven years).
Those numbers probably won't be touched at any point in history, and Sammartino deserves to be recognized for being one of the greatest WWF Champions the company has ever seen.
Whether that will ever actually happen, though, is certainly up for debate.
2. Vince McMahon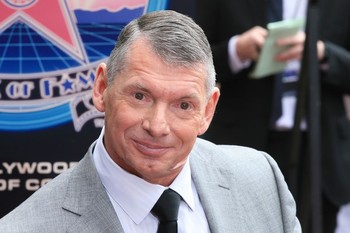 Photo courtesy of WWE.com
Vince McMahon finds himself in a bit of a conundrum because he undoubtedly deserves to be inducted into the WWE Hall of Fame, but he's in charge of who gets inducted and who doesn't.
So, some say that it would look incredibly egotistical for McMahon to induct himself, and therefore, the only way he will ever get inducted is if it happens after his death.
It's an unfortunate situation, though, because McMahon should already have been in the Hall of Fame at least 10 years ago.
Truth is, no one in the history of professional wrestling has had as big of an impact on the business as McMahon.
He is the single most important person in pro wrestling, and without him, the WWE and pro wrestling in general are not what they are today.
Say what you want about today's WWE product, but McMahon is a genius, the best promoter ever and one hell of a businessman.
1. "Macho Man" Randy Savage (with Miss Elizabeth)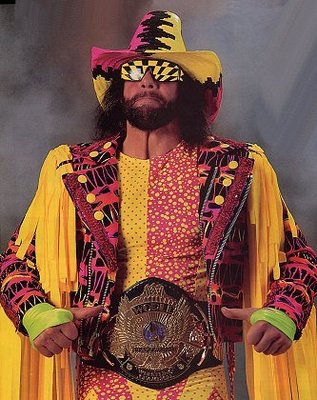 Photo via uproxx.com
This one really needs no explanation.
Just about everyone knows that "Macho Man" Randy Savage was one of the most polarizing figures in WWE history, someone who truly brought everything to the table.
Savage was phenomenal at working the crowd, cutting those crazy promos and, most importantly, wrestling inside the squared circle.
Whereas almost every wrestler we've seen has had some sort of weakness, "Macho Man" was better than just about everyone at everything.
I really thought that Vince McMahon would let bygones be bygones and put his issues (whatever exactly they are) with Savage to the side this year, but Edge is headlining the WWE Hall of Fame Class of 2012.
Therefore, it looks like Savage will have to wait at least another year, if not forever.
What a shame. If anyone deserves a spot in the Hall, it's "Macho Man."
I'm now on Twitter and Formspring, so you can follow me or ask me anything wrestling related!
Keep Reading