CvC WWE and Beyond: The Votes Have Been Tallied and the Winner Is...
January 8, 2012
On Dec. 23, two days before Christmas morning, fellow B/R writers Chinmay, Real Deal Yo and myself announced the enigmatic return of Creature vs. Creature.
In this competition, the will is tested for each writer involved to produce the best article possible and to present their case for the best wrestling match ever.
This year, we had 16 participants, not as much as the original CvC, but the subject proved to be the biggest test.
Each person had to deliberate with themselves and friends which wrestling match (TNA, WWE, NJPW, WCW and etc.) is the best one ever. Thousands and thousands of matches are done every year, and we had to single it down to a single performance.
Before I announce the participants, Kevin Stoneberger wrote a piece for CvC, although it was not for the competition. Please do give it a read; it is very good.
Also, B/R writer Buzz was going to compete, but could not. He will have a piece out soon.
As for the participants, we had RiZE, Jacob Waring, Jon Fisher (myself), I am the Deal Real Yo, Ryan Frye, Hands of Stone Blankenship, Hamster Enigma, WIlliam Gullo, T. Schaefer, Kevin Berge, Robert Aitken, Nick Bolyard, Graham "GSM" Matthews, PS Singh, Jeff Awesome and Paul McIntyre.
All are fantastic writers; to say it was a privilege to compete with these men would be an understatement.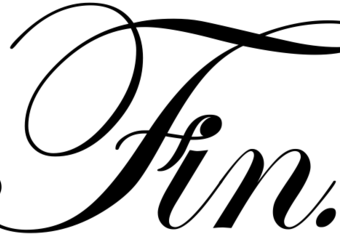 As for the top four in votes:
RiZE totaled up a score of eight votes to take fourth place with his piece on Shawn Michaels and Undertaker at Badd Blood 1997.
T. Schaefer tallied nine votes for third place for his piece on John Cena and CM Punk at Money in the Bank this past year.
B/R Featured Columnist William Gullo was the runner-up with 10 votes on his piece  that you should all read over and over again.
As for your winner, Chinmay and I tallied the votes multiple times and both came up with the victor of CvC: WWE and Beyond.
I am proud to announce that Jon Fisher (myself) has won this edition of Creature vs. Creature with 11 votes. I will not sit here and boast, but if you want to read it, go here.
I just want to say thank you to every fan that voted for me and for my opponents. Without your support, none of this would be possible. More importantly, I want to thank all of the participants for writing your hearts out. It was truly an honor to compete against all of you.
Last but certainly not least, I want to thank Chinmay and Real Deal Yo. Without you both, I would have never been able to host this fantastic event. You are not just colleagues, but great friends as well.
Thank you all, and take care, everyone.