5 Reasons the St. Louis Rams Will Be Better off Without Josh McDaniels
Jeff Curry/Getty Images
Just a season ago, followers of the St. Louis Rams were celebrating the addition of Josh McDaniels to the staff and increasing their expectations of the Ram offense.
One season later, the man that was supposed to bring a dramatic change in the St. Louis offense is gone.
While this seems like it could be another distraction for the Rams organization, it may actually be the best thing to happen to them in 2012. McDaniels didn't seem to fit with the St. Louis organization, and that became clear as the season progressed.
There are five factors that stand out as reasons why the St. Louis Rams will be better off without Josh McDaniels. These factors will also explain why there should be some optimism for the Rams in the upcoming year.
System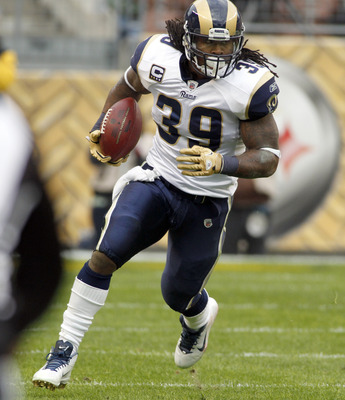 Justin K. Aller/Getty Images
It became clear that the system Josh McDaniels was trying to establish in St. Louis wasn't a fit as soon as the offensive line began to look like swiss cheese.
The main part of this Rams team that is taking the most criticism has been the offensive line.
Before any type of overhaul of this line begins to occur, think about this. Just a season ago, St. Louis had arguably the best young offensive line. They had young bookend tackles in Rodger Saffold and Jason Smith. On the interior, they had two very talented players in Jacob Bell and Jason Brown. The addition of Harvey Dahl this year should've only made the line stronger.
Teams don't just fall from 14th to last in sacks allowed overnight. Clearly, the system wasn't a fit.
Steven Jackson was also left out of the equation too often this season. By no means should he continue to receive 300 carries a season, but too often the Rams would be in the red zone and Jackson wouldn't touch the ball.
A switch back to the old system could help out St. Louis.
Journeyman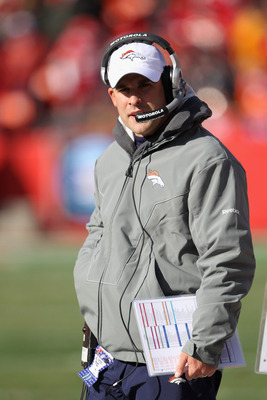 Jamie Squire/Getty Images
What's true of all young teams is that they need continuity. Younger players benefit from learning from the same coach season after season.
The Rams knew what they were getting when the added Josh McDaniels. There was always the chance that he would leave after a season or two for a potential head coaching job. McDaniels leaving the team that he helped burn down for greener pastures was unexpected, however.
The next head coach in St. Louis needs to add assistants that will be around for multiple seasons. The main beneficiary of this would be franchise quarterback Sam Bradford, who Rams fans don't want to see turn into another Alex Smith.
Sam Bradford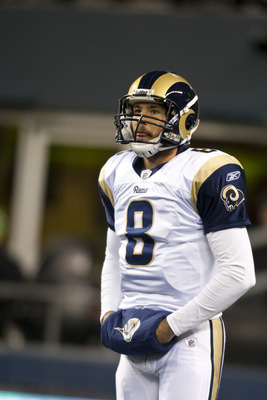 Jay Drowns/Getty Images
Speaking of Sam Bradford, he could benefit from a return to the West Coast system that he learned as a rookie.
This last offseason, Bradford was rushed into learning an entirely new offense. Not being able to have the playbook or meet with Josh McDaniels during the lockout definitely hurt his progression. His injuries didn't help him grab a good hold on the new offense, either.
Again, Sam Bradford's difficulties this season can be attributed to players that didn't fit the system. The Wes Welker of the Rams—Danny Amendola—was lost for the season in Week 1. Plus, St. Louis didn't have a Brandon Lloyd-type receiver until they decided to trade for Brandon Lloyd.
Hopefully, the next offensive coordinator in St. Louis runs a West Coast system. In a situation like that, Bradford would already have a grasp on some of the terminology. The main difficulty that he would have to overcome is creating a relationship with the coordinator.
Power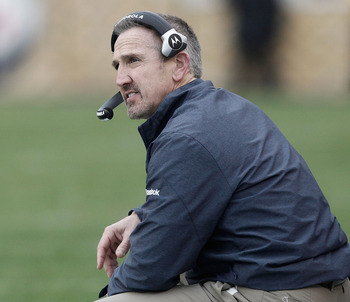 Jared Wickerham/Getty Images
Opinions may differ on this topic, but it seemed almost as if McDaniels had more power over the team as an offensive coordinator than Steve Spagnuolo did as the head coach.
The 2011 NFL Draft is a great example of this. The selection of Robert Quinn in the first round was clearly a Spagnuolo draft choice. However, the next three draft choices—Lance Kendricks, Austin Pettis and Greg Salas—were all labeled "Josh McDaniels" selections.
In the 2011 offseason, where was the big money spent? On the offensive side of the ball with the additions of Mike Sims-Walker, Harvey Dahl and Cadillac Williams.
Who did Steve Spagnuolo sign? One big money player in Quintin Mikell and a bunch of veteran defensive lineman and linebackers.
The order of power on the 2011 St. Louis Rams team didn't seem to quite fall in the order that it should have.
Cleaning House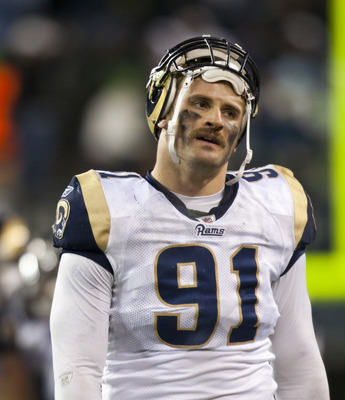 Jay Drowns/Getty Images
Let's face it. After a 2-14 season, people in high positions need to be let go.
So far, head coach Steve Spagnuolo and general manager Billy Devaney have been fired. Even though it would have sent a bigger message had Josh McDaniels been fired instead walking away intentionally, he will also not be returning next season.
Next on this list will likely be some of the veteran players like Mark Clayton and Fred Robbins—who seem to have little left to offer the Rams—will likely be the first to go. Players like Jason Smith with high-paying contracts will also be on watch.
There is plenty of reason to be optimistic about St. Louis. They still need to add depth, but the core players are established. Sam Bradford and Steven Jackson are solid leaders on the offensive side of the ball. On defense, Chris Long, James Laurinaitis and Quintin Mikell were all near the top of the list for statistics at their respective positions.
The St. Louis Rams aren't as far away from being respectable as some may believe.
Keep Reading

St. Louis Rams: Like this team?