Dan Bylsma and the 7 Best Coaches in Pittsburgh Penguins History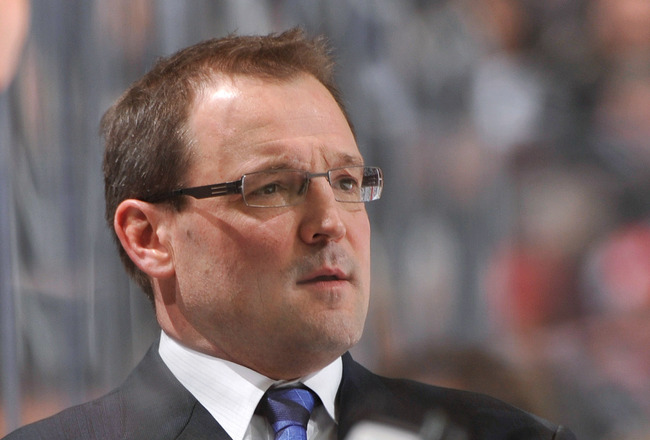 Jamie Sabau/Getty Images
The Pittsburgh Penguins have had 20 coaches in their long history. Despite their recent success, they had a long period where they just weren't very good.
They've also had periods where they've stood on top of the mountain.
Those periods of time were not only a testament to some great players like Sidney Crosby and Mario Lemieux, but coaches with leadership skills.
Here are some of the greatest bench bosses in Penguins' history.
7. Marc Boileau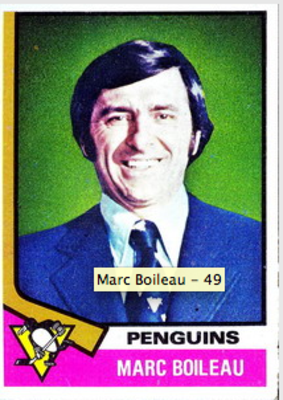 Marc Boileau coached the Pittsburgh Penguins from 1974-1976. The reason why he makes this list is because he was the first Penguins coach to have a winning record in the regular season and in the playoffs.
Never forget that these Penguins teams did not have the firepower of the Penguins teams from the late 1980s and early 1990s.
No Mario Lemieux.
No Jaromir Jagr.
Boileau coached 151 games and won 66 of them. He also coached in nine playoff games, winning five of them for the Pens.
6. Gene Ubriaco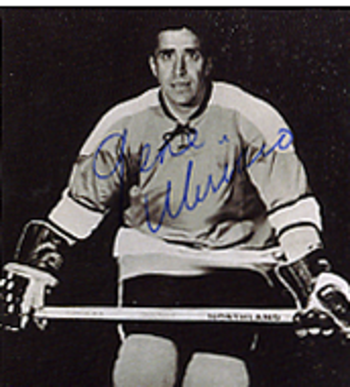 Gene Ubriaco is one of the most underrated Pittsburgh Penguins coaches in the team's history. He's one of five Penguins to have both coached and played for the team.
Ubriaco was the first coach to lead the Penguins to the playoffs during the Mario Lemieux era in 1988-89. He coached 106 games and won 50 of them. He also coached in 11 playoff games and won seven of them.
Ubriaco laid the groundwork for the Penguins' championship season the following year.
5. Eddie Johnston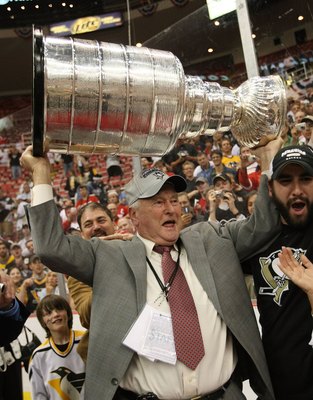 Bruce Bennett/Getty Images
Eddie Johnston had two tenures as head coach of the Pittsburgh Penguins.
His first tenure was not too memorable. It was marred by two seasons of first-round exits in the playoffs and a miserable third season where the Pens just won 18 games.
Johnston's second tenure was more successful. Johnston's Penguins had stacked lineups filled with guys like Ron Francis, Mario Lemieux and Jaromir Jagr. He utilized talent efficiently and led the Penguins to the Eastern Conference finals in 1996.
Johnston is the all-time leader among Penguins' coaches in wins and games coached. He coached 516 games and won 232 of them.
He eventually won a Stanley Cup serving as assistant general manager in 2009.
4. Michel Therrien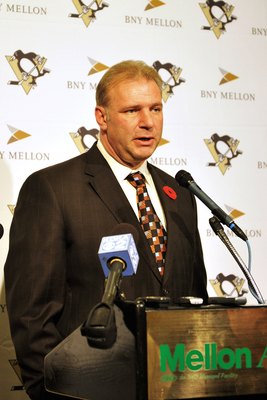 Jamie Sabau/Getty Images
Michel Therrien replaced Ed Olczyk in 2005 during the Pittsburgh Penguins' down years.
When he took over the team, though, the Pens had some hope for the future after drafting Sidney Crosby and Evgeni Malkin.
After a last-place finish in 2005-06, Therrien and his tough love demeanor led the Penguins to their first playoff appearance since 2001 in the 2006-07 season.
The following year, Therrien led the Pens to their first Stanley Cup Final appearance since 1992. The Penguins lost in six games, but there's no doubt that Therrien instilled confidence into a young Penguins core that was able to win the Cup in the following year.
In 272 games, Therrien won 135 of them.
3. Dan Bylsma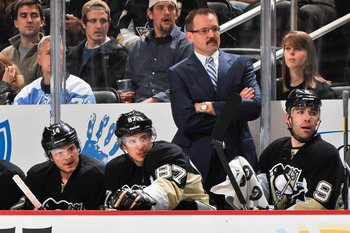 Jamie Sabau/Getty Images
Dan Bylsma was promoted from the AHL when Michel Therrien was fired in 2009.
The Penguins, at the time, were 10th place in the Eastern Conference with stars like Jordan Staal, Sidney Crosby and Evgeni Malkin on the team. It was inexcusable. It seemed like these players were not being utilized efficiently a year after going to the finals.
Bylsma came in and established a puck-possession style of play, and the Penguins succeeded immediately. They finished fourth in the Eastern Conference and ended up winning the Stanley Cup.
Bylsma's style of puck possession hockey is still being used in Pittsburgh, and they've been highly successful using it. He has a hockey IQ, having written a book called "So Your Son Wants to Play in the NHL."
He has the highest winning percentage amongst Penguins coaches and has become a fan favorite because of his positive demeanor and engaging personality.
2. Scotty Bowman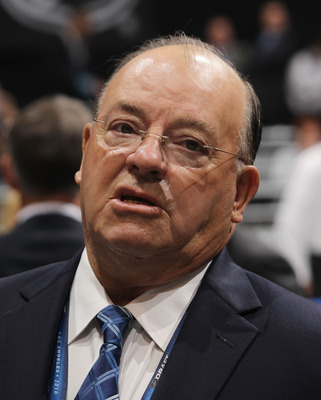 Bruce Bennett/Getty Images
Scotty Bowman is arguably the greatest bench boss to have ever coached in NHL history. One of his nine Stanley Cups came with the Pittsburgh Penguins.
The way he did it was even more remarkable. The Penguins had already won a Stanley Cup under head coach Bob Johnson in 1991-92. After he passed away in late 1991, Bowman took over and led a team with heavy hearts to another Stanley Cup.
Channeling the players' emotions and having the Pens focus on hockey was not an easy task.
It required strong leadership and Bowman was the perfect man for the job.
1. Badger Bob Johnson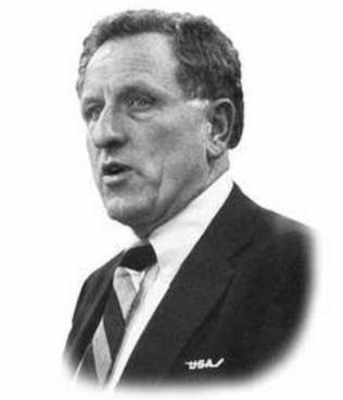 Badger Bob Johnson coached the Pittsburgh Penguins for only one season, and it was absolutely perfect.
He led the Pens to their first Stanley Cup championship in 1990-91 and coined the phrase "It's a great day for hockey." Badger Bob's phrase has become a part of the Penguins' fabric since then.
The 1990-91 season would be his last. Johnson would be diagnosed with brain cancer that summer and passed away on November 21, 1991.
The Penguins dedicated the following season for him and ended up winning the Stanley Cup again with heavy hearts.
Keep Reading

Pittsburgh Penguins: Like this team?