WWE RAW 1/2/12: Vince McMahon's Creative Genius or His Worst Flop?
January 4, 2012
Last Monday night, the wrestling world was on tender hooks. Not for a very long time had an episode of Monday Night Raw been so eagerly anticipated—perhaps not since July's Money in the Bank pay-per-view.
Heading into the show, it looked sure not to disappoint—the card was stacked with a WWE Title match, the ''It Begins'' man reveal, the return of Brodus Clay and the continuation of the Kane-Cena feud.
Yet somehow, as Raw went off the air at 4.15am (UK / Irish time), I felt I would have been better served had I stayed asleep and caught the replays on YouTube.
For once, I can't fault Creativity for the show. Everything, in theory, was well planned and it actually looked like some thought had gone into things. However, the execution of these ideas left a considerable amount to be desired.
As well as that, there was no build to the Royal Rumble, with a mere two participants announced, one of which is Santino—who isn't likely to get people to fork out money for the big event.
Lets go through the main parts of the show and I'll try to shed some light on my ambivalent outlook on the night's proceedings.
Daniel Bryan vs. Cody Rhodes
Not a bad match at all; however, like most of the show, it was rushed.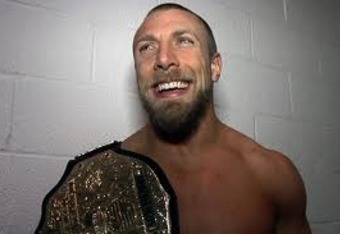 It could have been so much more; a lengthy encounter between the two would have been an apt way to ring in the New Year.
However, the match ended in a heartbeat, much like Daniel Bryan's flirting with the World Title will. I simply cannot see WWE keeping the strap on Bryan heading into WrestleMania.
Daniel Bryan is simply never going to properly ''make it'' in the WWE, as much as I would like him to.
He'll always be there or thereabouts, providing he doesn't get fed up and ask to be released.
He simply doesn't click with the fans, as his style is lost on most of them. I cannot escape the growing possibility that he is cheered by fans more out of their hatred for Michael Cole, rather than their affection for Bryan.
Here's the perfect example of creative coming up with a good idea, yet failing to execute it in a proper manner.
R-Truth Attacks The Miz.
Not a bad segment at all. Although I would have preferred Truth to continue portraying the crazy heel and help RAW's lacklustre (to say the least) heels, as we'll see later, Vince had others plans for that.
The rise of Little Jimmy is upon us, and the phrase is likely to be shoved down our throats on a regular basis as Vince McMahon smells the merchandise money calling his name.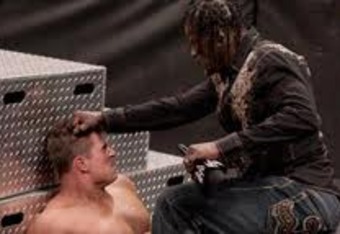 Anyway, the interactions of the former ''Awesome Truth'' members were perfect examples of how WWE should incorporate comedy into their shows—that is, if they are hell bent on doing so.
While the scenes backstage weren't all that funny, at least they were lightly comical and, more importantly, relevant to the progression of storylines—unlike the numerous ''skits'' which used to waste precious television time.
The WWE Championship Match
The scene was set. It was CM Punk vs. Dolph Ziggler, a match that has never failed to disappoint.
Yet, this time it did. 
However, the blame lies with neither of these men.They did the best they could have with the time they were given. I can almost guarantee that I am not alone in saying I would have preferred to see these two in a 30-minute match!
Once again, the finish was clever from a Creative point of view—at least it was better than the standard disqualification or count-out finishes.
However, execution let this angle down big time. Despite Punk's best efforts of literally crashing into the floor, were we really supposed to believe that that would keep him down for the fastest 10-count Raw has ever seen?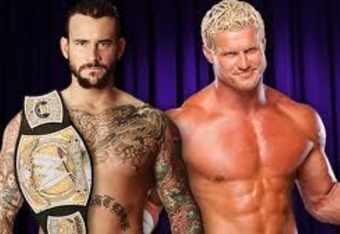 Maybe the blame lies partly with Creative here, but it's just as much—if not more—the fault of the agents/producers/bookers or whatever Vince McMahon calls them this week.
The Return of Y2J?
This was the most intriguing thing to happen on Raw by a long shot.
When I was watching it in real time, I was left fuming and frustrated at Jericho and WWE for wasting 10 minutes of TV time and for ruining this epic return.
I was left angered by the manner in which things played out and felt betrayed by Jericho.
However, it was only then that I realized that this is exactly what WWE wanted me to feel like.
Officials knew that Jericho would be cheered heavily when he returned and they also knew that RAW is in desperate need of a superheel.
Knowing that older fans would cheer him regardless of him being heel or face, WWE recognized that they had to really tick off the fans and get them to feel hurt and betrayed by their idol.
Only then would WWE have their superheel to carry Raw alongside CM Punk. WWE needed an Anti-Christ to rival Punk. They needed a Joker to CM Punk's Batman. If there's one thing I've learned after watching wrestling for the last 10 years it's this: You watch wrestling for the babyface's triumphs, but you keep coming back to see what the heel does next.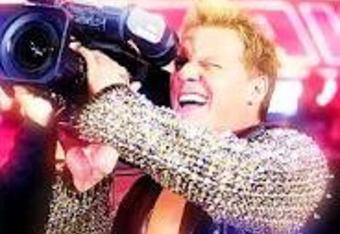 So, credit where credit is due—WWE Creative got it absolutely 100 percent spot on with Jericho's return and I'll stick my neck out there and say it was the most effective return wrestling has ever seen.
Kane Rises from the Depths of...Under the Ring.
Perhaps the most telling example from Monday's show of how a good idea was spoiled by poor execution.
It seemed like a good idea—Kane rising through the ring and unleashing ''Hellfire and Brimstone'' on all around him.
But here's the problem (apologies in advance for the way it's phrased): Either Ryder or Cena needed to go into that hole!
That way, you have your cliffhanger to entice viewers to watch next week. Are they dead or alive? Are they burned? What set the fire off?
Now, you just have one question—what was the point of Kane coming through the ring to go back down there and blow himself up?
In addition to that, the acting in the entire scene reminded me of a low-budget, poorly-cast horror film!
You've got the monster choking the main character unconscious, going to kill off the best friend—then, amazingly, the main guy recovers and saves the day! 
A great idea ruined by bad acting and the lack of somebody seemingly destroyed in a hellacious fire.
All in all, it was a mixed bag for RAW. While the WWE pulled one of the greatest returns out of the bag, their now-annual ''First WWE Championship Match of the Year'' stint failed to live up to the excitement of its predecessor in 2011.
Add to that the cancelled return of Brodus Clay, who is supposed to be heading into the Royal Rumble as a monster heel (God knows how if he's never on TV), and some botches and bad booking, and you've got your typical episode of Monday Night Raw: shows glimmers of the brilliance it once had, but ultimately reverts back to cruise control out of laziness.