B/R Rankings for January: The Top 10 Light Heavyweights in MMA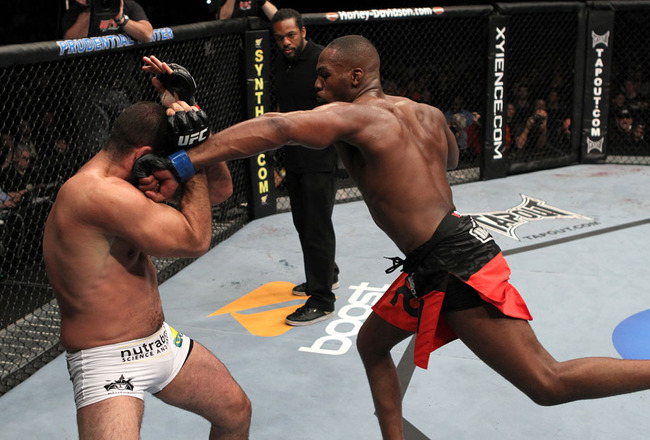 Without a doubt, 2011 was the year of Jon Jones.
Jones went a perfect 4-0, including winning the light heavyweight title against Mauricio "Shogun" Rua at UFC 128 and defending the title against Quinton "Rampage" Jackson and Lyoto Machida in dominant fashion.
Will 2012 also be the year of Jones, or will there be another young gun to step up and dethrone him? Or could an old dog learn a new trick?
We're only a couple of days into the New Year, so we have plenty of time to find out.
To start off the year, here are the official Bleacher Report light heavyweight rankings for the month of January.
10. Antonio Rogerio Nogueira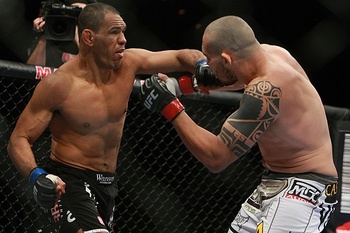 MMA Record: 20-5

Most Recent Fight: Win against Tito Ortiz (TKO 1)

Next Scheduled Fight: TBA

The younger of the Nogueira brothers slides in this month at No. 10 following his dismantling of Tito Ortiz at UFC 140, which also earn him a much-needed win.

Going into the fight against Ortiz, Nogueira was on a two-fight losing skid and was possibly at risk of getting cut if he had lost to "The People's Champion." But Nogueira, knowing his back was against the wall, came out and put a beatdown on Ortiz that not only saved him from losing three straight, but also earned him a spot in the Top 10 this month. 


9. Alexander Gustafsson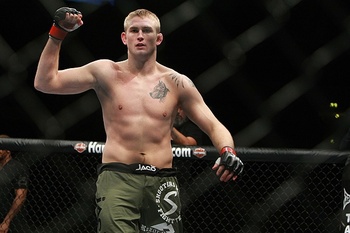 MMA Record: 13-1

Most Recent Fight: Win against Vladimir Matyushenko (TKO 1)

Next Scheduled Fight: TBA

After reeling off four consecutive victories after his lone career defeat against Phil Davis at UFC 112, Alexander Gustafsson finds himself entering the light heavyweight rankings at No. 9.

At UFC 141, Gustafsson made quick work of Vladimir Matyushenko as he scored a seemly easy first-round TKO victory over the much more experienced fighter. 

With a couple of more wins like the one over Matyushenko, don't be surprised if Gustafsson is up way higher in the rankings by the time summer rolls around. 

8. Forrest Griffin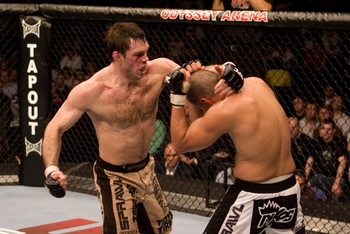 7. Phil Davis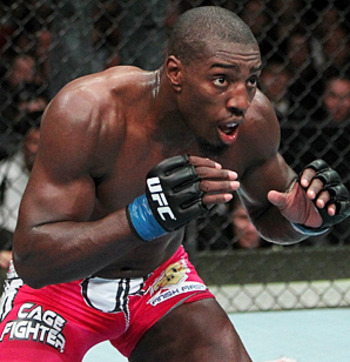 MMA Record: 9-0

Most Recent Fight: Win against Antonio Rogerio Nogueira (UD 3)

Next Scheduled Fight: Rashad Evans at UFC on FOX 2

"Mr. Wonderful" has been on the sidelines since his victory over Rogerio Nogueira on March 26th due to a knee injury. However, all seems to be fine and well now, and he is set to co-headline UFC on FOX 2 against Rashad Evans.

A victory over Evans would not only shoot Davis up the rankings, but would almost surely put his name in the mix of potential opponents for reigning champion Jon Jones. 

6. Lyoto Machida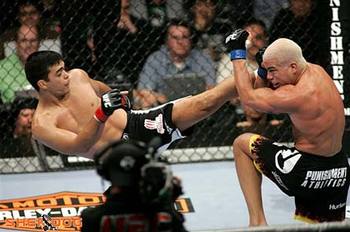 MMA Record: 17-3

Most Recent Fight: Loss against UFC champion Jon Jones (Sub 2)

Next Scheduled Fight: TBA

After back-to-back loses to Mauricio 

Rua

 and Quinton Jackson, 

Machida

 scored an easy knockout victory that earned him another shot at the title against Jon Jones at UFC 140.



Machida

 had moderate success early in the bout, but was overwhelmed by Jones in the second round and put to sleep by a guillotine choke.

After going 1-3 in his last four bouts, 

Machida

 undoubtedly finds himself looking at a steep uphill battle if he wants to contend for the title for a third time.  

5. Quinton
MMA Record: 32-9

Most Recent Fight: Loss to UFC champion Jon Jones (Sub 4)

Next Scheduled Fight: Ryan Bader at UFC 144

Well, Jackson doesn't get to fight Rua in Japan like he wanted to, but at least he finds himself on the card against the resurgent Ryan Bader.

The long-time Pride and UFC superstar is always a threat to anyone in the light heavyweight division. However, after 41 fights, and with his age catching up to him, one has to wonder how long he will be able to continue competing at a high level. 
 

4. Mauricio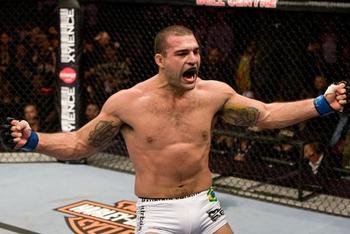 MMA Record: 20-6

Most Recent Fight: Loss to Dan Henderson (UD 5)

Next Scheduled Fight: TBA

Ever since coming over to the UFC from Pride, Rua's career has turned in to a rollercoaster. In his eight fights with the UFC, Rua has only managed to put together a two-fight winning streak. 

Despite going 4-4 while in the UFC, none of his wins or losses have come from anyone outside of the Top 10 at the time, with the "loss" exception being Mark Coleman. 

If Rua can somehow manage to find the groove that he had when he was competing for Pride, the rest of the division better watch out. 



3. Rashad Evans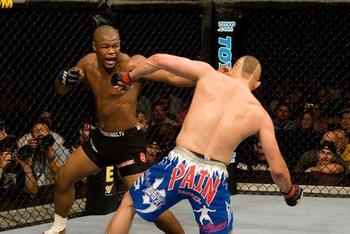 MMA Record: 16-1-1

Most Recent Fight: Victory over Tito Ortiz (TKO 2)

Next Scheduled Fight: Phil Davis at UFC on FOX 2

Now fully recovered from an injury that kept him on the shelf for nearly 15 months, Evans finds himself in a position where a win over Phil Davis may or may not give him the opportunity to not only reclaim the light heavyweight title, but also squash his beef with champion Jon Jones. 

Davis should pose a great threat if the fight hits the mat. However, if Evans is able to keep the fight standing, expect him to be in line to face Jones.

2. Dan Henderson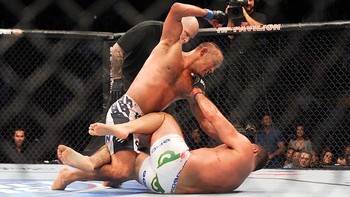 MMA Record: 29-8

Most Recent Fight: Victory against Mauricio Rua (UD 5)

Next Scheduled Fight: TBA

After his epic battle and victory against Mauricio Rua, Dan Henderson finds himself in the No. 2 spot in this month's rankings.

Henderson, the former two division Pride champion, has yet to wear UFC gold. This could all change in his next fight if they could only figure out which weight division he will get his shot in. 

It doesn't matter if he gets his title shot at light heavyweight or heavyweight; Henderson is a legitimate threat to both Jon Jones and Anderson Silva. 
1. Jon Jones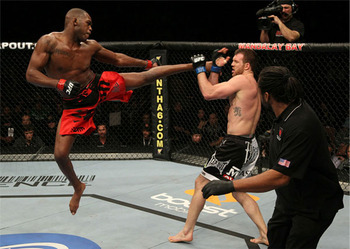 MMA Record: 15-1

Most Recent Fight: Victory against Lyoto Machida (Sub 2)

Next Scheduled Fight: TBA

What is there left to say about Jon Jones that hasn't already been said? Even in defeat, he has crushed everyone the UFC has placed in front of him with relative ease.

Jones is almost a lock for 2011 Fighter of the Year given the incredible run he went on. The big question now is how many Top 10 contenders are they going to throw at him before he makes the jump to heavyweight, and the new-found superfight between Jones and Anderson Silva becomes a reality.  

Keep Reading