WWE: Dolph Ziggler and 7 Others Who Will Be World Champions in 2012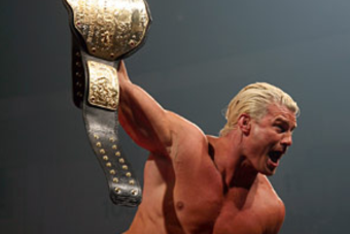 Credit: WWE
In WWE, the goal of every superstar on the roster is to one day be a world champion. Some men spend years trying to get there, while others shoot to the top of WWE very quickly and win one of WWE's two prestigious world championships.
The year 2011 saw quite a few WWE Superstars earn their first world title, and 2012 looks like it will be no different. Tonight, the fast-rising "Show Off" Dolph Ziggler attempts to win his first WWE championship when he battles CM Punk on Raw.
With that in mind and a brand new year beginning, let us take a look at who could have a reign (or two) as WWE champion or world heavyweight champion in the year 2012.
Note: I am not including CM Punk and Daniel Bryan, as they are already world champions in 2012.
Wade Barrett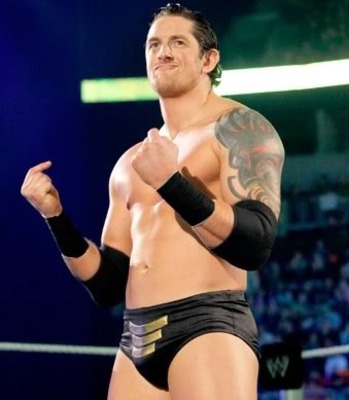 Credit: WWE
Wade Barrett became the first-ever winner of WWE's NXT in June 2010. In just a year-and-a-half, he has had a career that most rookies would dream of.
He was the leader of two groups, "The Nexus" and "The Corre," and he's had a reign with the intercontinental championship and had feuds with the likes of John Cena and Randy Orton.
Near the end of 2011, Barrett began the "Barrett Barrage." Renewing his feud with Randy Orton, Barrett scored two pinfall victories over "The Viper" and ended 2011 by, apparently, throwing Orton down a flight of stairs during a Falls Count Anywhere match.
Riding a steady wave of momentum, Barrett has to be considered a possibility to win WWE's upcoming "Royal Rumble," which would earn him a world title match at WrestleMania XXVIII in April. The "Barrett Barrage" will continue in 2012, and Wade Barrett will win the world heavyweight championship before the year is out.
Christian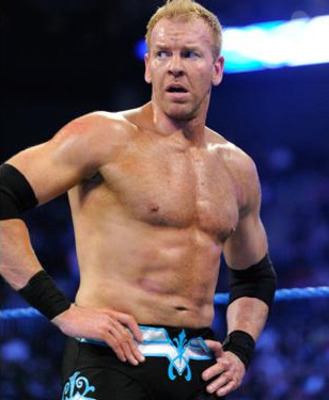 Credit: WWE
"One more match."
That's all WWE veteran Christian wants. One more match for the world heavyweight championship. In 2011, after years of scratching and clawing his way to the top, Christian finally achieved his dream of becoming a world champion. Twice. Now that he's gotten a taste of what it's like to be a world champion, he wants nothing more than to taste it again.
After an intense rivalry with Randy Orton, Christian began a feud with one of SmackDown's fastest-rising stars, Sheamus. Unfortunately, Christian suffered an ankle injury in November and has been out of action ever since.
2012 will see the return of "Captain Charisma," and he'll be more determined than ever to get back what he believes is his. By the use of any means necessary, Christian will once again win the world heavyweight championship.
The Miz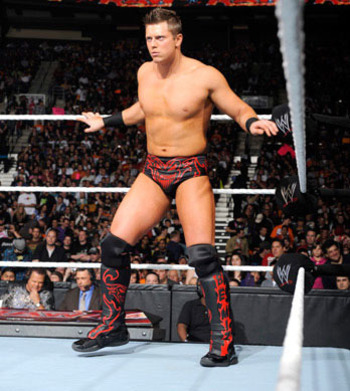 Credit: WWE
"I'm The Miz, and I'm awesome."
"Awesome" would certainly describe the year 2011 for The Miz. He began the year as WWE champion, after defeating Randy Orton for the championship in Nov. 2010.
During his reign, Miz turned back "The Viper," former tag-team partner John Morrison and WWE Hall of Famer Jerry "The King" Lawler and even pinned John Cena in the main event at WrestleMania XXVII.
After his reign was ended, Miz feuded with his former protege, Alex Riley, and he eventually formed a formidable tag team with R-Truth that saw them main event Survivor Series in Madison Square Garden against the team of John Cena and The Rock. However, to close out the year, Miz turned on R-Truth and developed a new mean streak.
He may have to deal with a vengeance-seeking R-Truth for a bit, but it's only a matter of time before "The Awesome One" finds his way back into the hunt for championship gold. Before we hit 2013, Miz will win his second WWE championship.
Cody Rhodes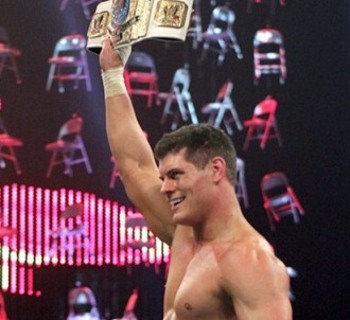 Credit: WWE
Cody Rhodes was one of the hottest things going on SmackDown in 2011. An intense feud with Rey Mysterio in the first quarter of the year led to Rhodes getting a gimmick change. From there, Rhodes defeated Mysterio at WrestleMania, won the intercontinental championship from Ezekiel Jackson and had feuds with Randy Orton and Booker T to close out the year.
And he's also the man responsible for bringing back the old intercontinental championship belt.
Soon, however, Rhodes will get to battle for some more prestigious gold. With every passing week, he looks more like a star and gets closer to being a credible main-event competitor. He has to be considered a favorite to win the Money in the Bank briefcase this year.
When that happens, Cody Rhodes will win the world heavyweight championship.
Sheamus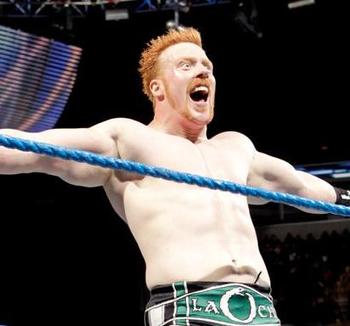 Credit: WWE
Sheamus began last year with a bit of bad luck (of the Irish).
After becoming the 2010 King of the Ring, "The Celtic Warrior" struggled coming into 2011. Eventually, he got back on track by defeating Daniel Bryan for the United States championship.
Since being sent to SmackDown in the WWE draft, he's had battles with Mark Henry, Randy Orton and Christian. He's also garnered support from WWE fans who disliked him in the past.
Sheamus begins this year with better luck than he started with last year. He's no doubt a favorite to win the 2012 Royal Rumble and earn a world-title match at WrestleMania XXVIII in April.
Sheamus is already a two-time WWE champion in his almost three-year career. 2012 will see him win the world heavyweight championship.
You can take that to the bank, fella.
Dolph Ziggler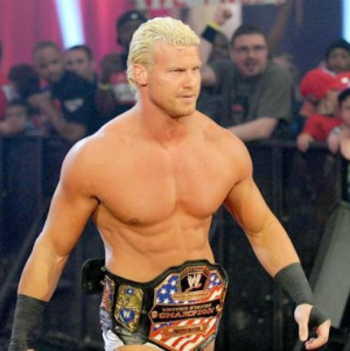 Credit: WWE
Dolph Ziggler is a show-off. And he admits it. He also enjoys it.
After the year Ziggler had, one would have to be crazy to think that he won't win a world title at some point this year. It may even be tonight (Ziggler faces CM Punk for the WWE championship on Raw).
In 2011, Ziggler was intercontinental champion, United States champion, and he even had a very brief reign as world heavyweight champion back in February. Always putting on excellent matches, Ziggler faced off with top talents like John Cena, Randy Orton, Edge and CM Punk. He holds pinfall victories over Orton and Punk.
If Ziggler doesn't win the title tonight, it won't be long until he does. There's a very strong possibility that he could win the Royal Rumble and earn a title shot at WrestleMania XXVIII in April. Or, he could go the other route and win Money in the Bank.
Whatever the case, this year, Dolph Ziggler will win the WWE championship.
Randy Orton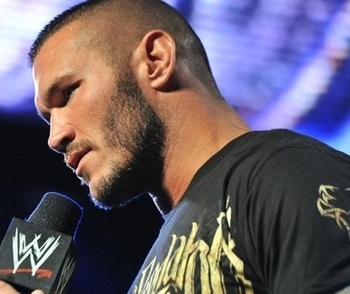 Credit: WWE
The voices in his head are telling him that it's time to win the gold again.
Randy Orton, already an established main-event player, had a fantastic 2011. He had intense feuds with CM Punk, Christian, Mark Henry, Cody Rhodes and Wade Barrett. Along the way, he won two world heavyweight championships, including his first since 2004. In April, he was drafted to SmackDown, where he has no doubt become the top star on the brand.
It seems that he's ended 2011 with an injury, but don't expect Orton to stay down. It won't be long before he's back in the title hunt and back on top of SmackDown. In 2012, Randy Orton will once again win the world heavyweight championship.
What do the voices in your head tell you about Orton?
John Cena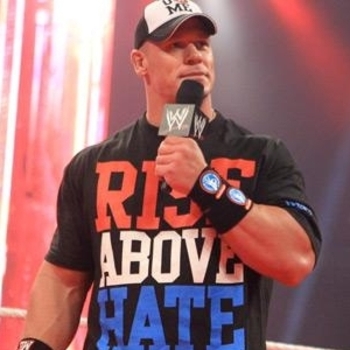 Credit: WWE
John Cena, as usual, had a great year in 2011. He won the WWE championship three times, feuded with the likes of The Miz, R-Truth, CM Punk, Alberto Del Rio and Kane. With that, he continued to be WWE's top superstar.
It has to be said, though, that the biggest thing this year for Cena was the beginning of his feud with one of the greatest WWE superstars of all time, The Rock. It was announced a year ahead of time that Cena will face The Rock in an epic clash at WrestleMania XXVIII in April.
He heads into 2012 in a feud with Kane, who is trying to get him to "let the hate in," while trying to focus on and prepare for the biggest match of his career against The Rock. After he faces The Rock at Mania, don't be surprised when Cena, for the 11th time, becomes WWE champion.
You can't see that?
Keep Reading