Mercy Rule: An Argument Against Mercy in Professional Sports
January 17, 2012
Patrick Smith/Getty Images
Recently, especially in the NFL, many teams have been called out for what has been seen as dishonorable behavior. 
The first example happened last week, on Monday Night when one Altlanta Falcons' player called out Sean Payton's decision to go for the regular season passing record with Drew Brees. With mere minutes left in the game, Payton called several passing plays that had resulted in not only Drew Brees breaking the record, but another touchdown being scored to sublimate the lead.
One Falcon player said:
"No need for that. It came on our watch, but it didn't have to come that way. We won't forget it."
This player was upset because with only minutes left and the Saints already up by a considerable score, the "honorable" thing to do would have been to simply run out the clock. Not to go record-seek.
Just recently, our own David Daniels called out New England Patriot Head Coach Bill Belichick for deciding to call a passing play for Rob Gronkowski late in the game yesterday. The game against the Buffalo Bills was so 'over' that backup quarterback Brian Hoyer was in as a substitute for Tom Brady.
Again, instead of running out the clock Belichick decided to call a passing play for Gronkowski to put him over the record.
What is the line between honor and dishonor in sports? Is it okay to run up the score, yardage, or otherwise on a team in pursuit of a record or a statistic?
Another example, Outside the Line viewers might remember is from Refugio High School. Refugio has been blasted this season, specifically Head Coach Jason Herring for running up the score against other high school football teams.
Herring has been called names, accused and overall hated for his decision to play his starters for most of the game. Herring has been described by OTL as "the most hated person in Texas High School Football".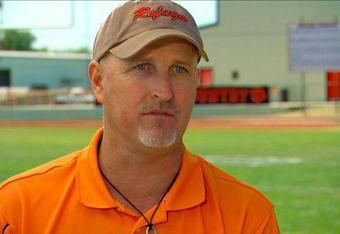 What do all of these things mean?
Are these players, coaches and teams dishonorable for continuing to play the game?
No. If you guessed from the title, mercy has no place in sports—at least at the professional level. While the argument could be made with regards to Refugio High School, with both the Patriots and the Saints—there should be no calls for "dishonor". 
The greater dishonor would be in observing some sort of imaginary mercy rule.
What is too much?
If a team is up by 10, 20, 30 or even 40 points, when should they bench their starters?
When should they stop playing to win any longer?
How much time is left when a game is really over?
Even in the last round in boxing, if one boxer has an incredible point lead over the other the round is continued. Both boxers still have a chance to win and lose—by knockout. There is no time in a boxing match where one player gives the other mercy, except when one or the other is on the ground or unconscious.
In team sports, it works the same way. Even if your team is up by any amount of points, you have not won until the game is over.  
An example of a team being dishonorable would be the Miracle at the Meadowlands. Instead of simply kneeling the ball, the Giants decided to call a run play when they were ahead and there was almost no time left.
The resulting play was a fumble and the Philadelphia Eagles recovered it for a touchdown. Many people lost their jobs from that bumble of a fumble. 
However, the Giants Offensive Coordinator Bob Gibson called the run play because he felt the "victory formation" kneel play was—dishonorable. Indeed, most coaches at the time shared a similar opinion, and many choose not to kneel the ball because they felt it was disrespectful to the other team.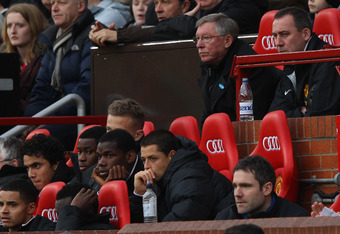 Alex Livesey/Getty Images
That was several decades ago. How much time does it take honor to change?
When money, contracts and respect is on the line, why should teams, players and coaches be "called out" for playing for stats and records?
When so much importance is placed upon averages, records and similar statistics, why does anyone take mercy into account?
Isn't the greatest dishonor simply pretending the game is over?
Refugio High School's Coach Jason Herring had a reason for "running up the score". As reported by OTL, he had been coaching at Refugio for two years and his football team had always entered the Texas High School playoffs as the high seed.
However, they were always eliminated early. Usually they lost due to their performance near the end of the game. Herring said that he felt that his players had not built the stamina for a full football game because he was constantly forced to bench his players after the second half. 
Whether or not you believe his reasoning, does it make sense?
Herring is paid a salary by Refugio High School to coach their football team. If they did not perform to an optimal level two years in a row, should he not be able to change something?
It is his job to win—simple as that. If Herring feels the best way for his team to do that is to play for three or four quarters, is he not obligated to do that?
What kind of dishonor would it be to not change anything at all and watch his players lose in the playoffs again?
While it will always be an issue of personal opinion, times will always change.
With salaries on the line, how can we expect athletes to adhere to some sort of imaginary rule based upon honor?
Honor in sports will always exist. But it has been shown by respect toward a player and a team based upon the words you say on and off the field. No one should be ousted for using their legs and arms to do the talking for them on the field, court or otherwise.