NFL Free Agents 2012: Matt Flynn and Players Who'll Find New Teams in Offseason
January 1, 2012
Jonathan Daniel/Getty Images
The NFL regular season hasn't ended yet, but it's never too early to start looking forward to 2012 free agency. Just ask the Indianapolis Colts or the St. Louis Rams.
The 2012 free-agent class is loaded with talents such as Drew Brees, Ray Rice and Jermichael Finley, and that's just the tip of the iceberg.
Here's a look at the great players who will switch teams during the upcoming summer.
Matt Flynn, Green Bay Packers
Wow. What a performance Flynn put forth today against a good Detroit Lions defense. If that was an audition, Flynn got the job.
The four-year veteran threw for 480 yards and six touchdowns. If that doesn't get him paid, I don't know what will.
There's a chance the Packers put the franchise tag on him, but they'll likely use that on Finley.
Expect teams that miss out on Andrew Luck and Robert Griffin to go hard after Flynn. The Washington Redskins or Seattle Seahawks make a good amount of sense.  
Robert Mathis, Indianapolis Colts
Mathis was one of biggest names flying around the rumor mill during this year's trade deadline, but the Colts weren't able to get a deal done.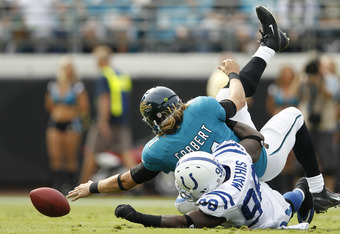 Joe Robbins/Getty Images
I believe there are two things working against him returning as an Indianapolis Colt in 2012.
First of all, the Colts are trying to get younger. After this atrocious season, they could very well be getting ready to hand over the reins to Andrew Luck. Or, they could trade Luck for a bunch of draft picks. Either way, they are getting younger, and the 31-year-old (in February) Mathis might not fit in their plans.
Second, Mathis might not even want to return to Indianapolis after this season, especially if they pressure him to play to lose in Week 17.
Mathis is one of the best pass-rushers in the league, and if he expresses any interest in leaving Indy, teams are going to be jumping all over him.
Matt Forte, Chicago Bears
If the Bears really wanted to get a deal done with Forte, they would have done so before the season started or at least at the beginning of the season.
Now there's no way they take the risk.
Forte was having a Pro Bowl season (he still made the game, actually) before he got hurt, and it's apparent he deserves elite running-back money.
However, that means Chris Johnson or Adrian Peterson money, and look what those two did this year. Johnson was a huge disappointment and Peterson tore his ACL and MCL. That's not a knock on Peterson, but it goes to show you that running backs can't always be relied on.
I think that's going to make people shy away from giving Forte, who sprained his MCL to end his year, big-time money. I bet a more desperate team than the Bears ends up taking the risk.
Cortland Finnegan, Tennessee Titans
This is simply a gut feeling. Teams will see how the Houston Texans completely reversed their secondary by signing Jonathan Joseph and attempt to replicate that.
Finnegan is the best available cornerback and I believe other teams will just out-bid the Titans, who might be a little hesitant on him because of his on-the-field problems the last couple of years.