Luis Suarez Ban: Why It's Important Someone Is Standing Up Against Racism
January 2, 2012
Clive Brunskill/Getty Images
"The Charge against Mr Suarez was that he used insulting words that included a reference to Mr Evra's colour. We have found that Charge proved on the evidence and arguments put before us."
Such was the conclusion of the Independent Regulatory Commission, chaired by leading QC Mr Paul Goulding.
Neither the FA, nor the Commission, nor even Mr Evra, concluded that Mr Suarez is a racist.
However, he was guilty under Rule E3(1) of using insulting words and under Rule E3(2) of including a reference to Mr Evra's colour, in using those insulting words.
Racism and Racial Abuse
First, as the Regulatory Commission has done, it is important to make a distinction between racism and racial abuse. 
The Oxford Dictionary defines racism for this purpose as: "prejudice, discrimination, or antagonism directed against someone of a different race based on the belief that one's own race is superior"
What the FA charged Mr Suarez with amounted to racial abuse. This can be physical or psychological and in this case was verbal.
Under English law and the FA Rules, it is possible to be found guilty of racial abuse without having to prove whether or not the perpetrator is a racist. Some would conclude the latter.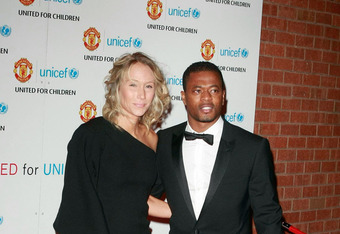 Nathan Cox/Getty Images
Luis Suarez: "The Fall Guy"
It seems likely that racial abuse on the football pitch and by "fans" has occurred in the past, maybe with much greater frequency before national and international campaigns (such as 'Kick Racism Out of Football') brought greater awareness and urgency to dealing with this insidious issue. 
While it is a coincidence that the cases of Luis Suarez and John Terry have occurred so close together, they have, on the one hand, massively increased the focus on racial abuse and racism in football. Sadly, on the other, they proved to be a touchstone for a torrent of unfortunate racist comments across "social" and other web-based media. 
Mr Suarez's position is unfortunate in at least two respects: He is a fine footballer who appears to have made a statement or statements on the football pitch, in the "heat of the moment," which have been deemed to be racially abusive. This has breached the clearly set out rules of the relevant regulatory authority, the FA, and drawn a consequent punishment.
The other unfortunate aspect is that Mr Suarez was born and brought up in a different culture from England, where different standards and different ways of speaking may exist. In particular, it has been alleged in his defence that whatever he said would not have had the same meaning in his home country.
He is also the "fall guy" in another sense. His case coincides with a more serious case involving the England captain. This case serious because the Crown Prosecution Service has decided to bring a charge against Mr Terry in a court of law.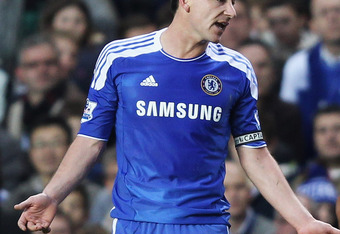 Ian Walton/Getty Images
We do not propose to discuss Mr Terry's case here.
However, as we shall show below, the FA has been in the forefront of seeking to stamp out racism and racial abuse on a global stage, both publicly decrying behaviour such as foreign supporters chanting at English black players and leading by example in the English game.
Faced with these unfortunate coincidences, the FA appears to have sought to act scrupulously, both with its own disciplinary procedures and in the public eye. This was probably driven by both a focus on justice and a determination that such abhorrent practices should be seen to be dealt with firmly.
The Regulatory Commission
The FA appointed a Regulatory Commission specifically for the purpose of hearing Mr Suarez's case. This was chaired by one of the leading QCs in England and one of the most experienced in prejudice cases, especially in the workplace.
While the FA laid the charge on the basis of the referee's report and the statements especially of Mr Evra, it has sought to not in any way prejudge the case. In the case of Mr Terry also, we can conclude that there was no prejudgement, because the FA did not remove him from captaincy of the national side.
The report of the Commission, which concluded the charges proven against Mr Suarez and determined the punishment, shows the very great lengths it went to in being impartial.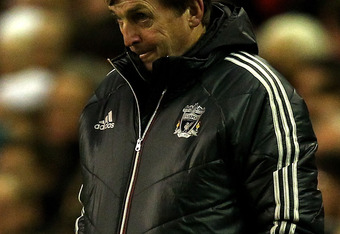 Clive Brunskill/Getty Images
For example, it gave a longer period than normal for Liverpool and Mr Suarez to respond and prepare their case and issued a summary statement of findings as soon as possible. They took very great care in compiling the full 115 page report so that its reasonings would be beyond doubt.
In any legal or disciplinary case, there will always be two sides. Football is a game that excites high emotions and intense loyalties. It is not surprising, therefore, that many supporters took sides with their own favourite and his club, Mr Suarez and Mr Evra.
Sadly, it is equally unsurprising that, from the moment the charges were laid, a growing number of comments were tainted by subjective bias.
In many ways, the worst aspect of this case—and indeed Mr Terry's—has been the growing number of unpleasant and, at times, abusive, including racially abusive and even racist, comments which have appeared onto social media and websites.
Why it is Important to Stand Against Racism
Racism, racial abuse and colour prejudice are among the most insidious and damaging behaviours in a modern society. Britain is a multicultural society. London and most major cities, including Manchester and Liverpool, are a microcosm of the national pattern.
Racism is divisive in an integrating world. Such practices have no place in sport, especially football, which is one of the most visible and popular sports in the world.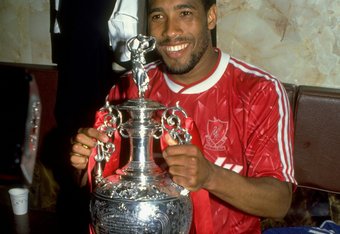 Dan Smith/Getty Images
Behaviour on the pitch in the English Premier League is seen and reported around the globe. It puts our football in the public eye.
It is fair to say that Britain as a country has taken a lead on seeking to create equality in society, in all human aspects—race, creed, colour, gender, age, disability and sexual preference.
This is mirrored in English football and its regulation by the FA, primarily through "Kick It Out" (KIO).
It is not possible to go to an EPL match these days without a clear awareness of the campaign to kick racism out of football. There are public address announcements, banners around the ground and articles and displays in the programmes to name but a few of the initiatives.
Leading footballers and managers of a mix of backgrounds have publicly supported and campaigned on the matter.
It is bad enough that one footballer might racially abuse another during a game, and there have been previous cases. What is worse is that, football being in the public eye, both here and abroad, such behaviour, unless stamped on, could become glorified or worse still accepted as a norm.
There is no doubt that racial abuse and racial prejudice have been present and even maybe prevalent in times past, as evidenced by black players, for example. There seems equally little doubt that the campaign against this has had a material effect. Managers have stated that it is less prevalent. The attitude and behaviour of clubs has helped materially in leading the change.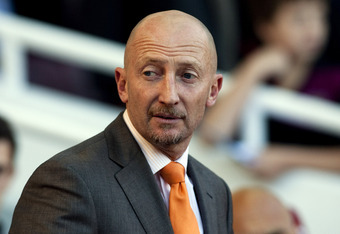 Ben Hoskins/Getty Images
The Kick It Out Campaign
"Let's Kick Racism Out of Football" was established in 1993 and Kick It Out in 1997. There has been 17 years of campaigning and much has been achieved. For example, KIO has taken the lead recently in seeking to eliminate homophobic behaviours from football.
KIO is jointly sponsored by the FA, the Premier League and the Professional Footballers Association (PFA). The latter is of particular significance, because it would be difficult for the campaign to succeed without the support of the players themselves, not just players of non-English ethnicity.
The FA has delegated the campaigning responsibility to KIO, but it has also enshrined within its own rules and regulations strict disciplinary rules appropriate to punish such unacceptable behaviour. There is a minimum tariff, which can be modified upwards by the Commission that deals with a particular case.
Premier League Club Commitment and Players' Awareness
Any English player could not be in any doubt of what is acceptable and unacceptable in terms of their behaviour in respect of racism and racial abuse.
The question raised by many Liverpool supporters in relation to the Suarez case is whether it is "fair" to expect a player from, in this case, Uruguay to know and be aware of the regulations and what constitutes racially abusive or racist behaviour.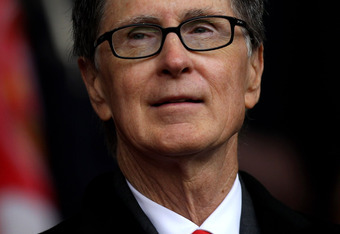 Michael Steele/Getty Images
The base case is simple. If I commit a crime in America, I must expect to be tried according to American law, similar with Uruguay.
English law and the laws of the English game apply to players in the Premier League. That is the basis on which John Terry and Luis Suarez have been charged. The latter has been found guilty under FA Rules E3(1) and E3(2).
It is accepted that Mr Suarez's English is not good and that certain words or phrases may have different meanings in different cultures. However, it is equally clear under FA Rules what is unacceptable here. If Mr Suarez did not know, it is his club's responsibility.
The KIO Accreditation Process and the Equality Standard
One of the aspects which has not come out in the media has been the Premier League Clubs' specific actions as part of their commitment to the KIO campaign.
There are three levels of  accreditation on the road to the Equality Standard for clubs: preliminary, intermediate and advanced.
As of now, only one club has achieved the Advanced Standard: Arsenal FC. Liverpool is one of only two EPL clubs that have achieved the Preliminary Equality Standard.
The basis of this level is: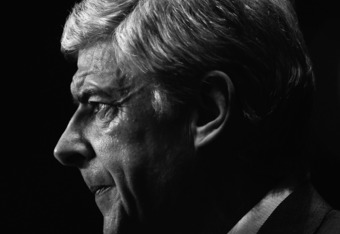 Laurence Griffiths/Getty Images
"The Club will have demonstrated a commitment to equality by developing a written Equal Opportunities Policy encompassing all six areas of equality and produced an equality action plan for all areas of activity.  The plan will be regularly monitored and will include an assessment of the club's current supporter base, community development targets and clear guidelines for dealing with abuse."
It is hard to believe that, as part of this rigorous process, Liverpool would not have implemented an Equality Policy across the club and educated its players and other staff in detail about the facts and the implications.
Previously, there was a Racial Equality Standard.
By 2009, nine EPL clubs had achieved the Intermediate Standard, including Manchester United. Fifteen had achieved the preliminary level, including Liverpool (January 2006).
Liverpool's Position
It is not surprising that Liverpool have been so trenchant in supporting one of their own players. It may be unfortunate that their public statements have been so strident. Their biggest challenge may yet come in whether or not to challenge the Independent Commission's conclusions and on what basis.
Nobody would wish on any club or player what has happened to Liverpool and Chelsea. Other clubs, including United, may be thinking "there but for the grace of God...." or may be reflecting, though hopefully not gloating, on their own in-house approach to racial matters.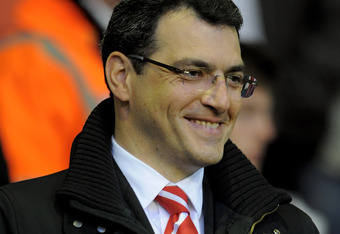 Michael Regan/Getty Images
While it would seem inevitable and understandable that Liverpool may appeal, they have two grounds to do so: the factual basis of the decision and the severity of the punishment.
While, on the basis of the very detailed 115-page report, it would seem difficult to dispute the factual basis of the decision, the opinions and the severity would seem open to challenge.
In some ways, it would be better for football and possibly for Liverpool FC if they didn't appeal the decision and instead publicly recommitted the club to stamping out any possibility of racial behaviours.
It seems hard to resist the charge that the Commission has found proven. The damage done to Mr Suarez's reputation is done, and all those in the game should support him in mitigating any further damage and accepting him in the community of football, given his very public commitment to his future behaviour.
If Liverpool and the player were to publicly accept the decision, claim ignorance on Mr Suarez's behalf and pledge such behaviour would never happen again, they would win wide support and respect across the footballing and wider community.
The Message This Case Sends
Some people have suggested that the FA set out to make an example of Mr Suarez. That is clearly not the case. The charge arose out of a referee's report, including dialogue with Mr Dalglish and Mr Comolli.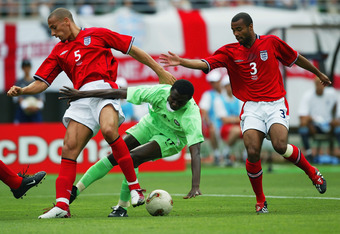 Alex Livesey/Getty Images
The FA made no instructions to the Regulatory Commission, which was independent in its constitution and chaired by a leading QC who specialises in this aspect of law.
The report makes clear that the Commission took account of all sides in deciding the punishment, including the mitigating factors on Mr Suarez's behalf, the work he has done in this field and his clean record.
Nevertheless, the Commission recommended to the FA an eight-match ban and £40,000 fine. Even if this was successfully appealed and reduced, say to four matches, the initial shock of the severity of punishment sends a very clear and strong message to English and world football.
In that respect, if it deters all future such behaviours, it will have made a great contribution to stamping racial abuse and racism out of players' behaviour.
It is to be hoped it would have a similar educational effect on supporters. Unfortunately, the evidence of Internet postings so far is not optimistic.
Conclusion
Racial and other discriminatory practices need to be stamped out of football in particular and society in general. We think we are civilised, but such abhorrent practices and behaviours still exist.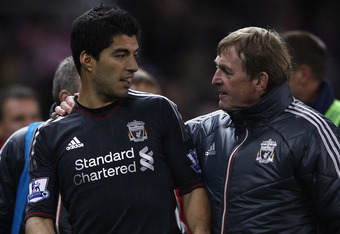 Clive Brunskill/Getty Images
Football is often the butt of public criticism arising out of player behaviour, such as swearing on camera and references to "setting a bad example."
Such pious attitudes are not always applied to other sports, such as rugby, for whatever reason.
And yet it is exactly because it is in the public eye and so wildly popular, that English Premier League football can do society at large a great service.
Publicly stamping out such practices and championing the achievements does much good for a tolerant society.
Visibly harsh punishment for transgression sends an equally strong message.
I am genuinely sorry that Mr Suarez was the "fall guy." His statements and past behaviour suggests that he is at heart a decent man if we take them at face value.
Other clubs' supporters may not like him or even hate him, but there can be no denying he is a fine footballer who has added to the quality of Premier League football.
If he were to act in a humble and contrite manner now, supported by his club, he could win wide approval across the game and enhance the efforts to eliminate racism from sport in general.