Tennessee Volunteers Football: 5 Potential Candidates for Defensive Coordinator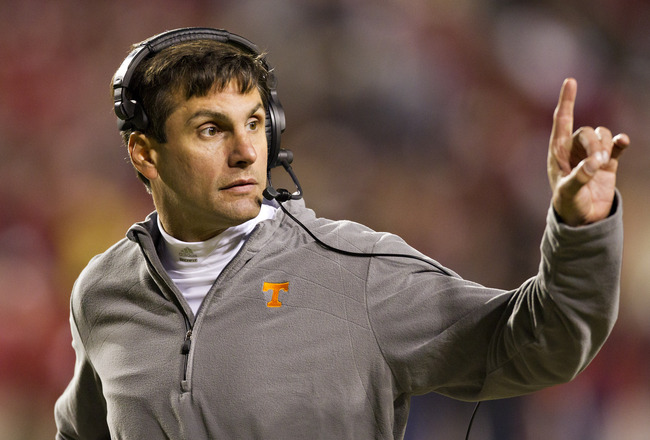 Wesley Hitt/Getty Images
The new year got off to a rough start for the Vols faithful when defensive coordinator Justin Wilcox and linebackers coach Peter Sirmon left Derek Dooley's staff for the same positions on the Washington Huskies coaching staff.
Much has been rumored and speculated over the last 24 hours about the Vols' next defensive coordinator. But no hire has been made, and there's no real indication that anyone has even been offered the job, despite what you may have heard.
Here are some of the names you are likely to hear in the coming days.
Randy Shannon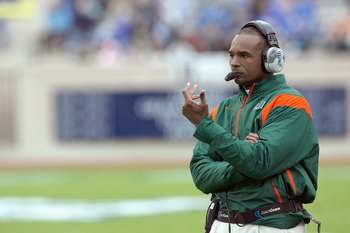 Kevin C. Cox/Getty Images
The rumor du jour following Wilcox's departure on Monday was Randy Shannon's imminent addition to the Tennessee staff.
Vols kicker Michael Palardy got himself into some trouble when he tweeted "Welcome coach randy shannon to the volunteer family! #VFL" late Monday evening.
At this point, however, nothing substantial has actually been reported about Shannon coming to UT, but he would certainly be an incredible replacement for the departed Wilcox.
Kevin Steele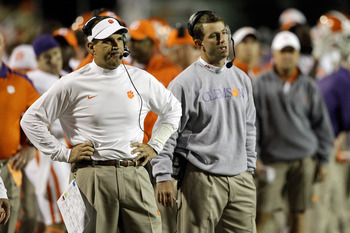 Rob Carr/Getty Images
Kevin Steele was reportedly "the guy" at UT before Dooley hired Wilcox in early 2010.
Steele, of course, used Tennessee's interest to his advantage by getting a nice raise at Clemson after he turned Dooley down.
Steele played linebacker at Tennessee in the 70s.
Before heading to Clemson, Steele was on Nick Saban's first Alabama staff from 2007-08. Steele would be another home-run hire for Dooley.
Tyrone Nix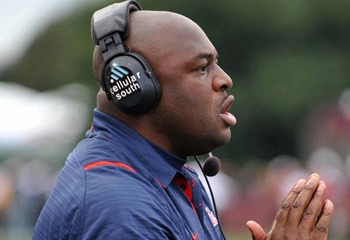 Tyrone Nix is another young, up-and-coming college football assistant, who was reportedly the top candidate to take over Arkansas' defense before the Razorbacks hired Paul Haynes.
That shouldn't stop Dooley from reaching out to Nix, though.
The former Southern Mississippi linebacker was defensive coordinator and assistant head coach at South Carolina under Steve Spurrier in '06 and '07 before taking on the same role at Ole Miss under Houston Nutt.
John Chavis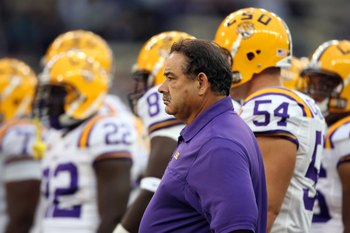 Otto Greule Jr/Getty Images
If you've been a Tennessee fan longer than a minute, John Chavis is a man who needs no introduction.
The former Tennessee player and longtime defensive coordinator has been one of the best coordinators in the country for quite some time.
Chavis just won the Frank Broyles Assistant Coach of the Year award for his work with the top-ranked LSU Tigers.
It's doubtful that Chavis would come back after the way he and Fulmer were treated when they were shown the door in 2008, but it's definitely worth a shot to contact the former Vol.
Lance Thompson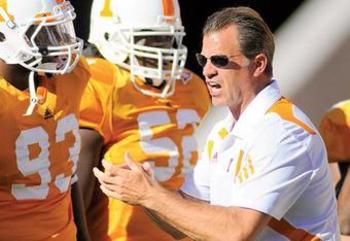 The obvious in-house choice to replace Wilcox would be Vols current defensive line coach Lance Thompson.
The staff's best recruiter and the Vols top position coach has more than paid his dues over the years.
Thompson was Central Florida's defensive coordinator for three years following his first stint with Nick Saban at LSU from '02-03.
Thompson deserves the promotion, but Dooley will make every attempt to get one of the "home-run" candidates before turning in-house.
Keep Reading

Tennessee Volunteers Football: Like this team?