Red Bull No Limits New Years Eve: TV Info, Live Stream, Preview and More
December 31, 2011
Handout/Getty Images
With another New Year's celebration comes another Red Bull No Limits midnight stunt, but this year will blow people away.
Extreme sports legends Robbie Maddison and Levi LaVallee will defy logic and jump simultaneously on a motorcycle and a snowmobile over a 300-foot water gap. Now that's worth celebrating.
Where: Embarcadero Marina Park, San Diego, CA
When: Saturday, December 31, 11:00 p.m. ET
Watch: ESPN
Live Stream: ESPN3.com
Listen: ESPN Radio
Breaking Down the Action
For the last few New Year's Eves, the Red Bull crew has pulled out all of the stops to ensure they put on the wildest party of the year. That always includes a stunt.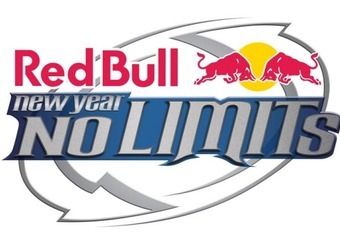 Dirt Biker Robbie Maddison is one of the innovators of these stunts, participating in three of the five scheduled events—including the first ever Red Bull No limits celebration.
While the events have been amazing in years past, this is the most spectacular, yet dangerous, of all the stunts to take place on New Year's Eve. Both Maddison and snowmobiler Levi Lavallee will be attempting to break the distance records of their vehicles, but they will be doing it at the same time.
If everything goes according to plan, the men will take off down the ramp at just before midnight and jump the San Diego Bay straight—measuring 300 feet wide. As great as the day could be, there are serious dangers and this could turn to tragedy with one wrong move.
What They're Saying
LaValee told Channel 9 news in Colorado about the event:
It is quite the feat. It's one thing to just to go 100-plus mph on a dirt bike or snowmobile, but to try to hit a big ramp and fly over a 300-foot water gap, it's a whole different thing. It's pretty scary stuff but it's going to be a great time and a lot of fun to see.
Maddison told a local NBC affiliate:
The training, it's been short-lived for me. I had some issues on whether I'd be able to get into the country, and it's shortened my training by two months. I came out and did eight jumps in the practice and one jump together. The one jump together wasn't ideal, but we now know what we need to do on the night to get it good, and we're harnessing on that. That's what we're visualizing and hopefully on the night it goes off without a hitch. I've got all the faith in the world in Levi and his ability on his machine. We're looking to break two world records, so we're excited for sure.
Prediction
As evil as it sounds, you know that I am not the only one hoping that the agony of defeat moment from the old ABC sports vignettes doesn't recreate itself over the San Diego Bay.
I wish both men safe landings, but the reason people will watch this is because there is a chance it could all go horrifically wrong. Some can admit that to themselves, some can't.
They will land this trick perfectly and toast each other after setting dual records.