WWE History: A Look at Chris Kreski, the Best WWE Writer Ever
December 30, 2011
Chris Kreski isn't a name that most pro wrestling fans are going to know off the top of their head.  He isn't someone who has had a DVD released about him, he never got any airtime and he isn't even a wrestler.
He was actually a lead writer for the WWE and he is considered one of the best they ever had, if not the best.
Not much has been written about Kreski through the years, so it's hard to nail down all the facts.  Supposedly, he used storyboards to keep track of all the different angles, though he was ridiculed by some in the company for doing so.
Storyboards are usually visually drawn segments that are put in order to show a sequence of events.  Sometimes images can be replaced by bullet points when focusing on storylines.
Kreski took over for Vince Russo, who left to work at WCW, and not only helped the Attitude Era going strong, but even helped it grow.
During his time as head writer, the McMahon-Hemsley angle started with Stephanie McMahon and Triple H getting married on RAW.  This lead to one of the most complex storylines in WWE history as Triple H and Stephanie McMahon used anyone they could and feuded with different people.
It was an extremely Machiavellian moment plot-wise in the WWE and like any story based around intrigue, it needed to keep its continuity flowing.  Just keeping the storyline between Triple H, Stephanie McMahon and whoever else got involved with them was confusing enough.  
To be able to continue to write other parts to a show speaks volumes of Kreski's ability.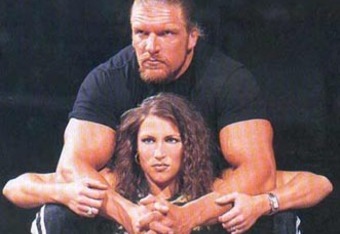 He was able to not only make the Attitude Era interesting but he also made the plots coherent.  This helped the WWE continue to dominate the WCW and actually gave RAW some of its best ratings in the history of the program.
Sadly, Kreski is no longer alive today, having passed away from cancer back in 2005.  He had left the WWE a few years earlier, but the fact that such a creative mind is dead is devastating.
He was in charge when Kurt Angle made his professional debut in what would turn into a Hall of Fame career.  
He was in charge when Stone Cold Steve Austin was run over by a car.
That and many different memories made special to wrestling fans are thanks to Kreski and his ability to make a coherent story and use characters properly.
And he did it in an age where wrestling could routinely go over the top and get confusing.
And that is why he is one of the best.