Fixing NCAA Enforcement Problems: College Athletics Protection Assoc. (CAPA)
August 19, 2011
  "All that is necessary for evil to triumph is for good men to do nothing." - Edmund Burke
The College Athletics Protection Association (CAPA), a non-profit registered charitable 501(c)(3) organization, was launched on Friday to help fix the inconsistent and unfair NCAA enforcement process.
CAPA's mission is to protect the integrity and best interests of college athletics, student athletes and amateurism.
As stated on their newly created website: "CAPA does believe that compliance should be placed in the hands of an independent, third party entity where the NCAA should be represented as part of the process, not exclusively serve as the entire process."
This change to the NCAA was advocated in With NCAA Amateurism a Joke, Here's How to Fix the Mess, along with other practical solutions to the NCAA amateurism charade.
Even NCAA president Mark Emmert realizes there is a problem, but he doesn't have a clue about the root cause and solution. On Aug. 18 he stated after a year of NCAA investigation:
If the assertions are true, the alleged conduct at the University of Miami is an illustration of the need for serious and fundamental change in many critical aspects of college sports.
Of course, the media (L.A. Times Chris Dufresne, ESPN Ted Miller, OC Register Mark Whicker, NBC Sports John Taylor, OC Register Michael Lev, Sports Illustrated Stewart Mandel,Press Telegram Doug Krikorian, among others) have been all over the Miami story.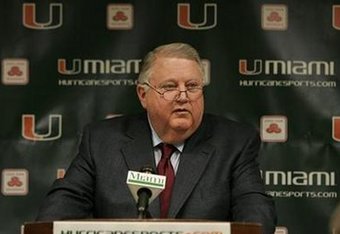 Not only does it show the failure of the NCAA to enforce rules, but the hypocrisy and corruptness of an organization who appointed Paul Dee as head of the COI. 
Dee was the Miami AD during the worst Pell Grant scandal in history and was heavily sanctioned by the NCAA in 1995.  He was also the AD during most of the time that the recently disclosed alleged Miami violations took place, which some believe may be the worst in history.
Remember Dee hung USC saying that the Trojans "should have known" about Reggie Bush's family violations 130 miles from campus. Now he denies knowing anything about the 72 Miami athletes who took illegal benefits for eight years on campus or nearby even though he knew the booster. 
Dee also punished USC because they didn't treat high profile athletes differently; something that he made up and has never been published or uttered before or sense.
While USC is not associated with CAPA, AD Pat Haden talking on 710 ESPN radio on Aug. 18 about the Miami/NCAA situation. He said "Something is broken." He would like to see independent arbitrators rule on cases to avoid future Paul Dee situations.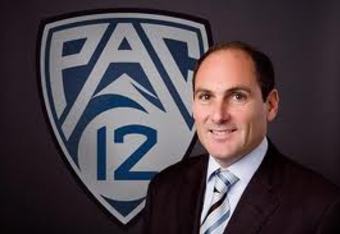 Pac-12 commissioner Larry Scott told the L.A. Times:
Scott emphasized he was not advocating for the NCAA to move the enforcement and penalty process outside the organization. But he endorses considering it.
Many details about CAPA will be announced soon by its PR firm APCO Worldwide. CAPA was formed and is being managed by the large law firm Dowling, Aaron & Keeler in Fresno.   
The Board of Directors will transition to national stakeholders from all around the country.
CAPA has engaged Rand Corporation, one of the world's foremost "Think Tanks," to provide a comprehensive analysis of the NCAA and its activities.
It will be soliciting tax-deductible contributions from donors including college sports boosters and those who want to help solve the NCAA problems. CAPA's website will soon have the capability to receive donations using PayPal.
Both CAPA and Rand are 501(c)(3) tax exempt organizations and they do not lobby. In both cases they function as nonpartisan, independent study, analysis and reporting organizations. CAPA wants to establish an environment wherein all parties can openly discuss and find solutions for the critical issues facing college athletics today.
CAPA may be able to help force changes to fix the NCAA.  There will be a coalition led by a large lobbying firm in Washington, D.C, who will feed off the results from CAPA and address the issues with Congress.
If they are unsuccessful, then the super conferences being formed in the next few years may break away and start all over with something that works much better.
P.S. CBS Sports Dennis Dodd's article about CAPA on Aug. 22: Rand joins with organization to look into NCAA.