College Super Conferences Can Fix the NCAA Problems
August 16, 2011
The next five years could result in four super conferences of 18 teams each as discussed by Pete Fiutak of CollegeFootballNews.com. 
Conference consolidation and expansion began in earnest last year and the SEC, Pac-12, Big 10 and ACC continue to seek additional teams.
There are a lot of problems with the NCAA: inconsistent and ineffective enforcement, silly rules that don't reflect today's situation, bureaucracy including $400M stashed in net assets and growing at $40M per year and the well-earned reputation as a corrupt and hypocritical organization.
The NCAA does not have a clue how to solve the sports agent problem and it is hard to believe that there are any major college football programs that don't have athletes taking improper benefits from them.
Some of these issues and their solutions have been discussed in "With NCAA Amateurism a Joke, Here's How to Fix this Mess."
The Pac-12 and Big 10 commissioners recently agreed that the BCS football championship needs changing including a simple playoff.  But, that is not going to satisfy some people.
NCAA president Mark Emmert's recent attempt to address the many problems in his two-day retreat for 50 college presidents, chancellors or athletic directors did not address the most serious issues, as discussed by New York Times writer Pete Thamel in "N.C.A.A.'s Talk of Reform Only Skims the Surface."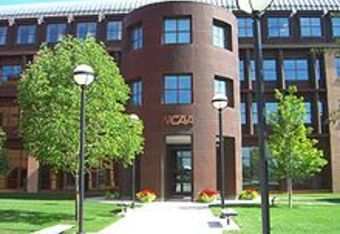 The next day he wrote "The Only Thing that Rules College Football is Anarchy."
However, four super conferences would be in a position to address all these issues and more with far less bureaucracy than the NCAA—and include colleges with similar interests.
They could break away from the NCAA and set up their own rules and enforcement organization and use the lessons learned to eliminate many of the existing problems.
The potential exists to maximize revenue and minimize bureaucratic expenses, treat athletes and colleges fairly, implement a practical football championship playoff system and draft rules that make sense in today's environment, with the focus on protecting athletes and enhancing competition.
The NCAA has demonstrated many times that it will not make significant changes unless a third party forces it. 
Congress could do this, but they have many other problems to address. The courts could force some changes, but member colleges are reluctant to bring lawsuits against a vindictive organization.
So, that leaves the most powerful member colleges to take matters into their own hands. Consolidation into four super conferences would create the opportunity to make this happen.
P.S. The story about the alleged University of Miami illegal benefits by 72 athletes over an eight year period was released by Yahoo Sports Charles Robinson soon after this article was published. The UM athletic director during this time, Paul Dee, says he knew of Nevin Shapiro but had no suspicion he was allegedly giving gifts to players. This is the same person the NCAA put in charge of the COI in the USC case even though he oversaw the Hurricane program when it was heavily sanctioned by the NCAA in 1995 for Pell-Grant fraud.  He hammered USC for "not knowing" about Reggie Bush who committed violations with third parties unrelated to USC and 130 miles from campus.  Of course, the UM violations were committed by a well know booster right in Paul Dee's backyard by not one but 72 athletes!  There is no question that he is a hypocrite, but even worse is the NCAA for putting this type of person in charge of one of their organizations.  Unfortunately he is not the only one.