5 Reasons the SEC Should Add Missouri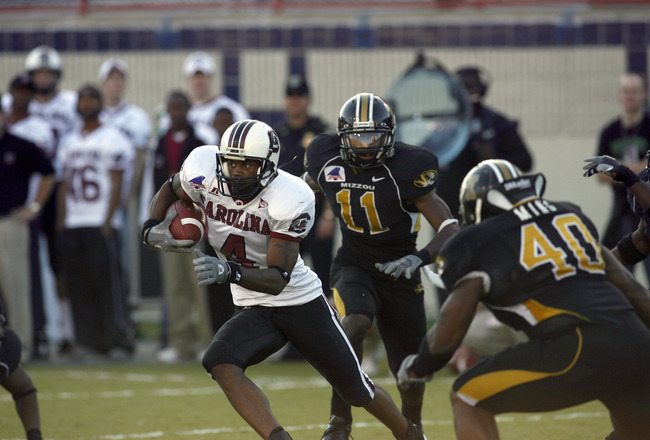 Chris Graythen/Getty Images
Conference expansion has reared its ugly head and is the topic of discussion once again in Missouri.
Last year, Missouri set its hopes on the Big Ten only to be shunned. The Big Ten decided to go another direction, instead inviting the Cornhuskers of Nebraska.
This year, Missouri was speculated to be invited to the SEC. Missouri decided to hope for an invite to the SEC rather than commit to the drastically-changed and unstable Big 12. Missouri could end up alone in the end, but here are some reasons the SEC should take a chance on the Tigers.
Travel
http://www.evo.org/sherlock/images/usa_south.gif
Rather than take a page out of TCU's book and go to a conference many miles away (of course, that could change should the Horned Frogs accept the Big 12's invite), Mizzou going to the SEC would make a lot of sense in traveling miles.
Arkansas, Tennessee and Kentucky are all bordering states and would make very good road trips for Tigers fans.
Competition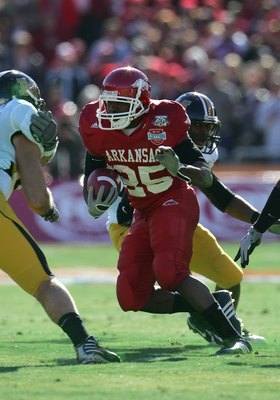 Ronald Martinez/Getty Images
Missouri would be a good add-on for the SEC, because of the competition it brings to the table in many sports—including football.
While the Tigers' football program has never been that great (they've had a couple of good years and Pinkel's got them on the right track), they still could compete in the SEC.
Missouri also boasts a pretty good basketball and baseball team, which fits right into the SEC's strengths.
Balance of Divisions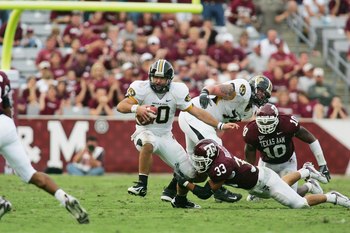 Ronald Martinez/Getty Images
The SEC now is at a baker's dozen and says that it's content with that. But one has to feel the SEC isn't being very honest. How could the SEC have equal divisions with one more team in one? Sure, the MAC does it, but does anyone really care about the MAC? The short answer: the SEC can't.
Missouri would balance out the divisions.
Keeps Other Schools Happy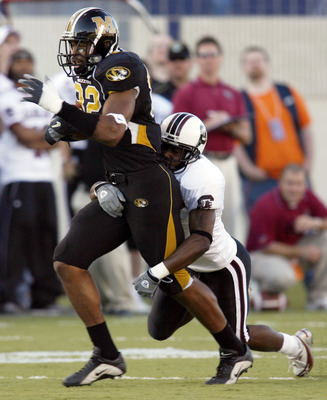 Chris Graythen/Getty Images
There have been a number of schools that have been speculated to go to the SEC. Some of these schools are Georgia Tech, Clemson, Florida State and Miami.
Georgia Tech is a former SEC member and Georgia's rival. There's no way the SEC or Bulldogs would allow the Yellowjackets back into the conference.
Clemson, the hated rival of South Carolina, has also been mentioned to receive an invite. It won't because the Gamecocks will do everything they can to keep Clemson out of the greener pastures of the SEC.
Florida State and Miami are no longer the toast of Florida. That role belongs to the Gators now, who, like Georgia and South Carolina, don't want to see their rivals in the same conference.
Why am I telling you all this? Well, you will notice that Missouri isn't a rival of any SEC team (yet) and shouldn't offend anyone.
New Rivalries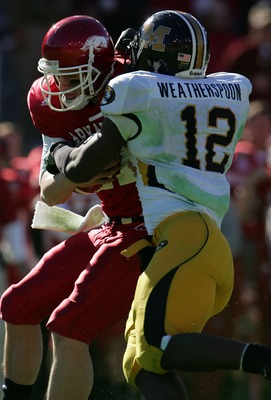 Ronald Martinez/Getty Images
Missouri seems to be one of the luckier states in the country, bordering states from four BCS conferences. Those borders mean the Tigers will have natural rivalries, no matter what conference they choose to go to.
What SEC fan wouldn't want to see Mizzou-Arkansas and the shootout that ensues? Or how about Missouri-Tennessee? Or even Missouri-Kentucky? Ok, that last one isn't too great, but still.
The SEC really has a chance to add a team that seems like a natural fit. That is unless Oklahoma wants to talk...but that's another topic.
Keep Reading

Missouri Tigers Football: Like this team?